Kyoto Hemp Forum On July 2, 2016, Sensi Seeds founder Ben Dronkers will be one of the keynote speakers at the Kyoto Hemp Forum. His presentation, as well as other speeches and panel discussions, will be live streamed. Join Ben here.
At the Kyoto Hemp Forum delegates from around the globe will gather at KICC (Kyoto International Conference Center) where the Kyoto Protocol was originally signed in 1997, acknowledging the international and planetary responsibilities to the environment. Keynote topics will include: sustainability, climate emergencies, and required advocacy to lift the international ban on growing industrial hemp.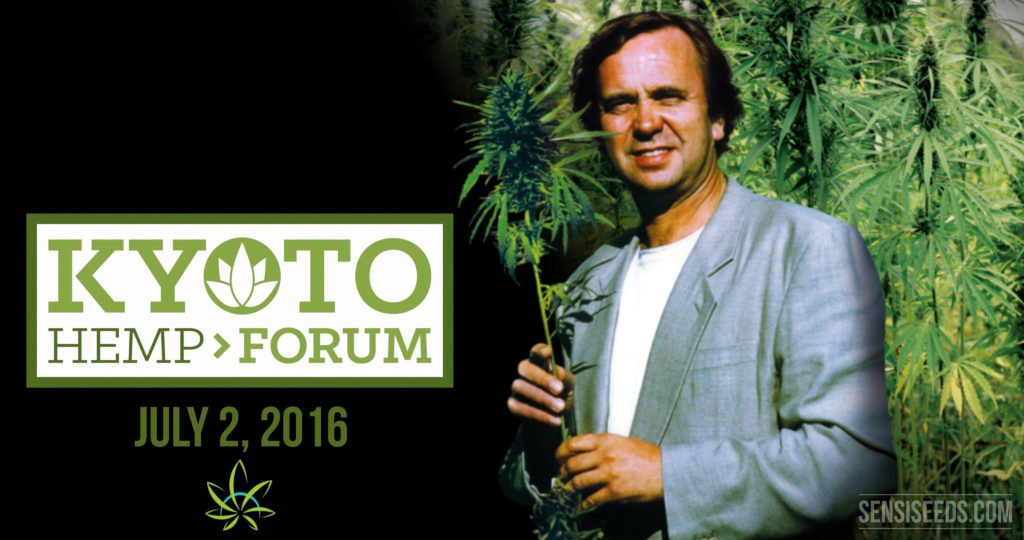 The Kyoto Hemp Forum 2016 at a glance
When
July 2, 2016 10 AM – 7 PM (JST), which is 3 AM – 12:00 noon (CEST) or 2 AM – 11:00 AM (CET).
Where
Kyoto International Conference Centre, and online.
The online forum will be moderated by no other than the author of the book "Hemp: Lifeline To The Future" Chris Conrad from the United States.
Why
To raise awareness of the value of hemp in comparison to other biomass resources worldwide, while advocating for its legal use, and research.
To discuss the implementation strategies involving hemp as a sustainable solution.
To share information and knowledge about hemp with cooperation and compassion.
The Sensi Seeds team invites you to view the recorded stream via this link.