Revolution For the first time since the invention of the War on Drugs and the Ban on Cannabis, a US presidential candidate has publicly expressed his intention to end both. Bernie Sanders, Democratic candidate to the White House in the primaries, has expressed his desire to achieve this goal and has already taken steps to this end, which could revolutionise the country's cannabis industry and by extension, the rest of the world's.
The opening shots of the presidential elections were fired a few months ago, and the entire cannabis community, both in the US and all over the world, are closely following how events unfold and the possibility of the future legalisation of cannabis. There is no doubt that what happens in the United States has an enormous influence on drugs policy worldwide, and should the country that invented the War on Drugs also bring it to an end, most other countries will undoubtedly follow suit. That is indeed what Bernie Sanders hopes to achieve: to end the worldwide criminalisation of drug users in general, and cannabis prohibition in particular.
Who is Bernie Sanders?
This independent, 73 year-old senator has been representing the state of Vermont for several decades. For some time, he has been more than just a politician who has not been afraid to clash with Washington and is now very much in vogue. He could be the reason why Hillary Clinton might lose the Democratic primaries again and if he becomes the next occupant of the White House, his intention is to end the War on Drugs and the Ban on Cannabis.
Bernie Sanders is an atypical politician within the American Democratic Party. As an independent, he is not affiliated with any party, but moreover, describes himself as a "Socialist," which is unusual in the nation of stars and stripes, where the word "socialism" has always sent shivers down people's spines, and continues to do so.
Nevertheless, his message has resonated deeply and his electoral promises have attracted, amongst others, younger voters who are hedging their bets on a candidate who demands free access to university, in a country where most university students must pay for the debts they incurred for their education for many years. This group of supporters is where the army of small donors who have been funding his campaign come from.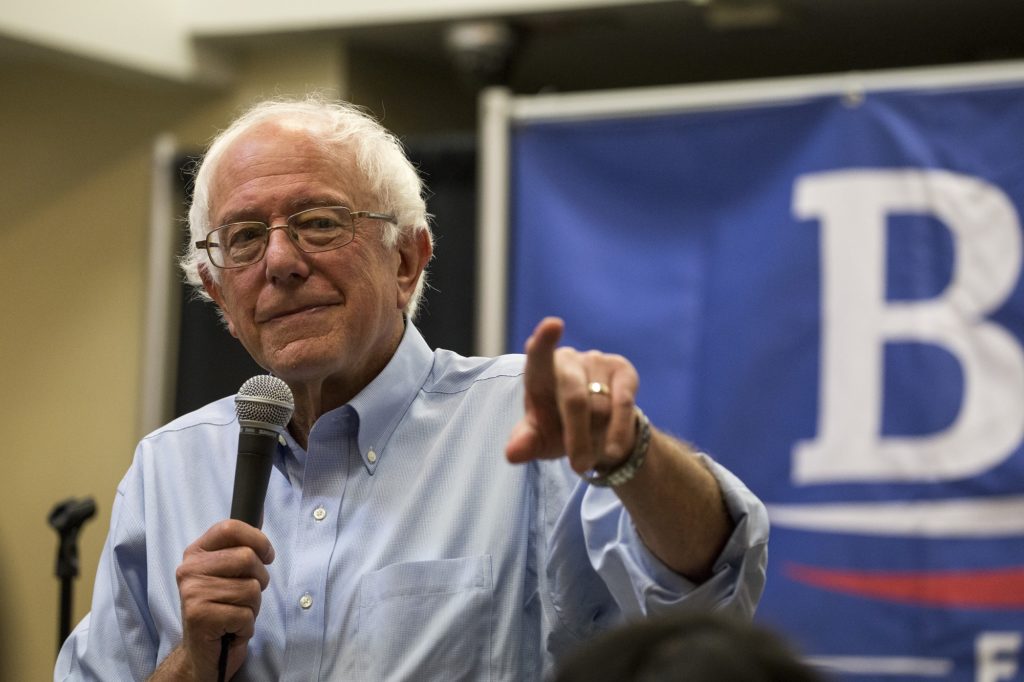 Another group of people who have been enthusiastic in their support for the elderly Sanders are Hollywood celebrities, artists and other important cultural figures. Numerous musicians and actors like George Clooney, Sean Penn, Kevin Spacey or Susan Sarandon have been openly supporting the Feelthebern! campaign. They feel that his policy proposals are imbued with a social awareness that is lacking among the Republicans as well as many candidates within the Democratic Party.
Although at first it didn't seem like Bernie had many options against Hillary Clinton's solid campaign, lately, wherever he goes, his performance has been barnstorming. His campaign team has been savvy in its skilful deployment of social media and he can fill stadiums with a capacity of 15,000 people without batting an eye. It seems that Hilary Clinton's victory is no longer assured.
What are his electoral promises?
The platform on which his campaign is based focuses on the same ideas that he has actively held since the 1970s. Sanders handles terms and concepts which are more familiar to us in Europe, but are unfamiliar in US politics and alien to its citizens' worldview, such as free tertiary education and universal healthcare. He intends to create jobs, increase wages, holiday leave and paid maternity leave for workers, and protect the environment by tackling climate change.
Furthermore, he aims to reform the immigration and judicial systems in order to bolster civil rights, exert greater control over Wall Street, put an end to the practice of corporate funding for political campaigns, (thereby reducing the influence of big business on policy-making), end tax cuts for high income earners, promote a more sensible foreign policy, and bring an end to the failed War on Drugs, starting with the total legalisation of cannabis.
Bernie Sanders has the chance to make history in 2016 and not only by winning the presidential election. He wants to take the necessary steps to end the ban on cannabis and his plan goes further than the mere legalisation of the plant, which he wants to open up to medical research. This could pave to the way to a real cannabis industry in the United States.
Throughout his campaign, Sanders has tirelessly urged the federal government to drop cannabis from its list of illegal drugs – something which he himself has undertaken to do. Although he is not the only candidate who has called for a relaxation of cannabis legislation, Sanders's position on this matter has by far been the most unambiguous and succinct.
Sanders wants to end cannabis prohibition
The senator for Vermont has always been critical of the War on Drugs. The current ban on the use of drugs in the United States has been a failed policy that has in his view, not eased the problems linked to consumption in the country. Rather, it has in many cases compounded them, leading to a rise in unemployment, the incarceration of nonviolent criminals and unfairly targeting African Americans. Sanders thinks it is time to put an end to the high numbers of arrests for the possession and consumption of cannabis, a crime which in the US leads to 60,000 incarcerations every year.
"Although roughly the same proportion of whites and blacks consume cannabis, a black person is almost four times as likely to be arrested for cannabis possession than a white one." (…) "The lives of many Americans have been destroyed because they have criminal records due to cannabis consumption. This is bad; this has to change."
Instead, he proposes treatment for drug addiction and the reallocation of resources towards the pharmacological treatment of addiction, rather than towards prison sentences. This is why a wide-ranging reform of the criminal justice system will have to be carried out with regard to non-violent offences linked to various drugs.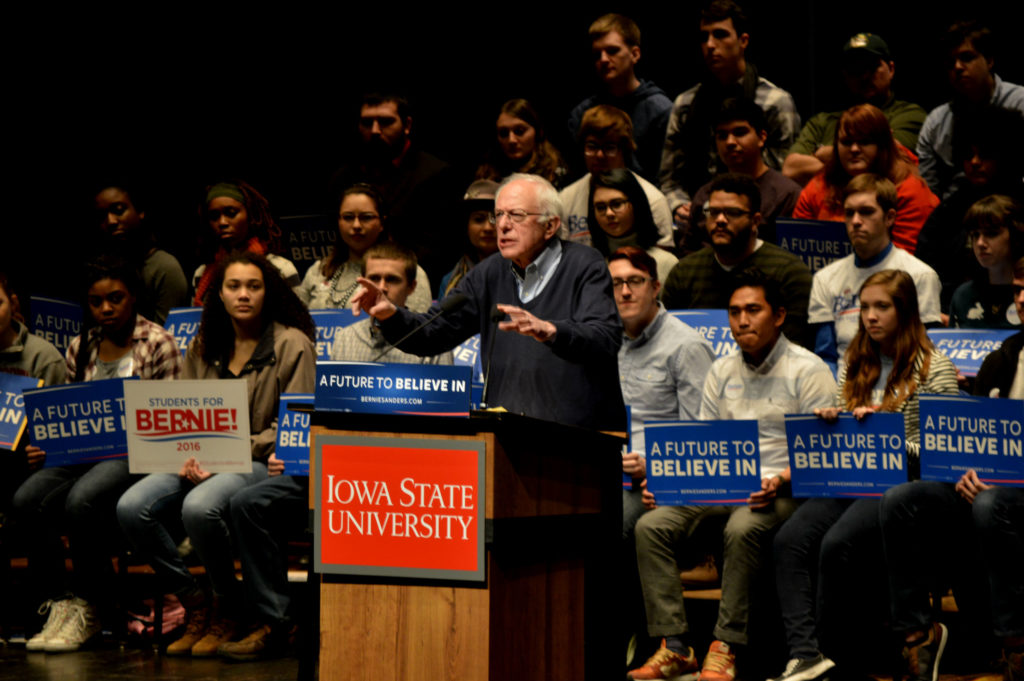 During a meeting with students from the University of Virginia, he said that if he is elected president he will remove cannabis from List 1 of the Controlled Substances regulated by the DEA, something he considers absurd in this day and age, and will give states the freedom to regulate its use, as is already the case with alcohol and tobacco. By doing so, he would enable companies and licensed businesses in states where cannabis has been legalised to use the banking system without fear of federal persecution.
"Colorado wants to legalize marijuana, it's their decision. If Alabama does not want to legalize marijuana, that's their decision. But if a state wants to go forward, it should be able to do so without impediments from the federal government, which now prevent stores that sell marijuana from using banks, because that's in violation of federal law," Sanders explained in an interview with CNN.
Sanders recognises that cannabis has medicinal properties and should be legalised for medical use. Let us not forget that the Drug Enforcement Administration (DEA) defines the drugs on List 1 as the most dangerous of all illegal substances, with no accepted medical use and a high potential for abuse. However, Bernie Sanders also supports the decriminalisation of recreational cannabis and has declared that at a federal level, he wants to assess how things go in states such as Colorado before committing himself to a position favourable to legalisation, instead of mere decriminalisation.
It has become patently clear that all this is not merely electoral promises since at last, in November 2015, Bernie Sanders presented a bill at the Senate which aims to bring an end to the ban on cannabis.
The Bill that would finally decriminalise cannabis
In November 2015, the potential Democratic presidential candidate presented a bill at the United States Senate, S. 2237: Ending Federal Marijuana Prohibition Act of 2015 which aims to restrict the application of federal laws to the distribution and consumption of cannabis, remove prison sentences for its possession and cultivation, and allow states to decide for themselves and set their own laws regarding recreational use, without clashing with the legal restrictions of the federal government.
The bill removes all references to cannabis in the Law of Controlled Substances. However, the dispatching and transportation of cannabis in any form or under any means is banned and remains in force, when it occurs from states or districts under United States jurisdiction where it is illegal, towards territories where it is not.
According to the Bill, anyone who deliberately transports cannabis for receipt, possession, sale or use in any way, either in the original packaging or any other, shall be fined under Title 18 of the United States Code, or jailed for a maximum of 1 year, or both penalties together.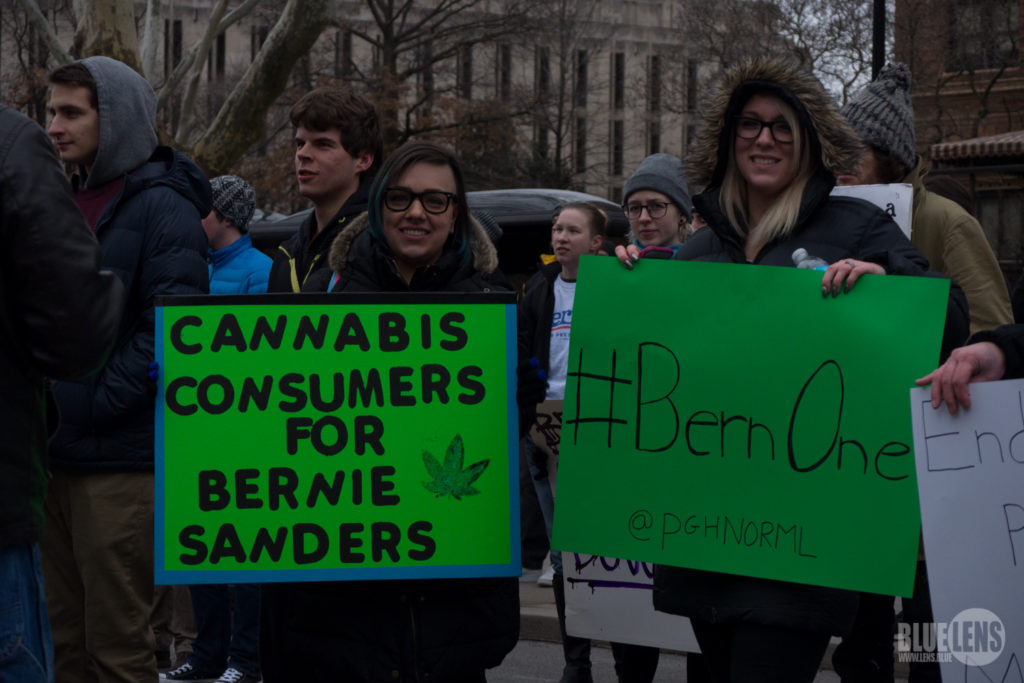 At the moment, it looks like the Bill is not making progress
When the Democratic candidate presented the Bill in November 2015 to end the federal ban on cannabis, the defenders of cannabis reform were undoubtedly moved.
Nevertheless, the enthusiasm has petered out in the last few months. It seems less and less likely that the Bill will be approved since none of Senator Sanders's colleagues have yet signed up to lend it their support.
This is bad news, because without sufficient support, the Bill will languish in the initial, introductory phase. The next step would be to take the Bill to the Judiciary Committee in order to decide what steps to take before the full Senate. But apparently, the Judiciary Committee has for a long time been dominated by cannabis prohibitionists.
Unfortunately, Bernie Sanders's intelligent plan to declassify cannabis, that is to say, to remove it completely from the List of Controlled Substances – not merely to reclassify and place it in another group of substances – is currently not having a lot of success. However, this is the most important step Sanders has taken, compared with the initiatives and proposals of other candidates.
The website Govtrack.com rates the probability that Sanders's Bill will be approved and signed by the president at only 1%.
Conclusion
It is clear that politicians in general and in this specific case, the candidates for the US presidency have lost their fear of cannabis, although the pace of progress is far too slow. In my view, the attitudes are gradually changing, given that many states and candidates have presented, or have set in motion, initiatives which aim to legalise or regulate cannabis consumption for adults, whether for medicinal or recreational use.
But none of them have gone as far as Sanders, either because they are unwilling or are afraid to. For Sanders, declassification, rather than reclassification, is crucial and this is what will bring about real change towards the total legalisation of cannabis. It is for this reason that a Bernie Sanders victory could do more for cannabis legalisation than any of the measures adopted thus far.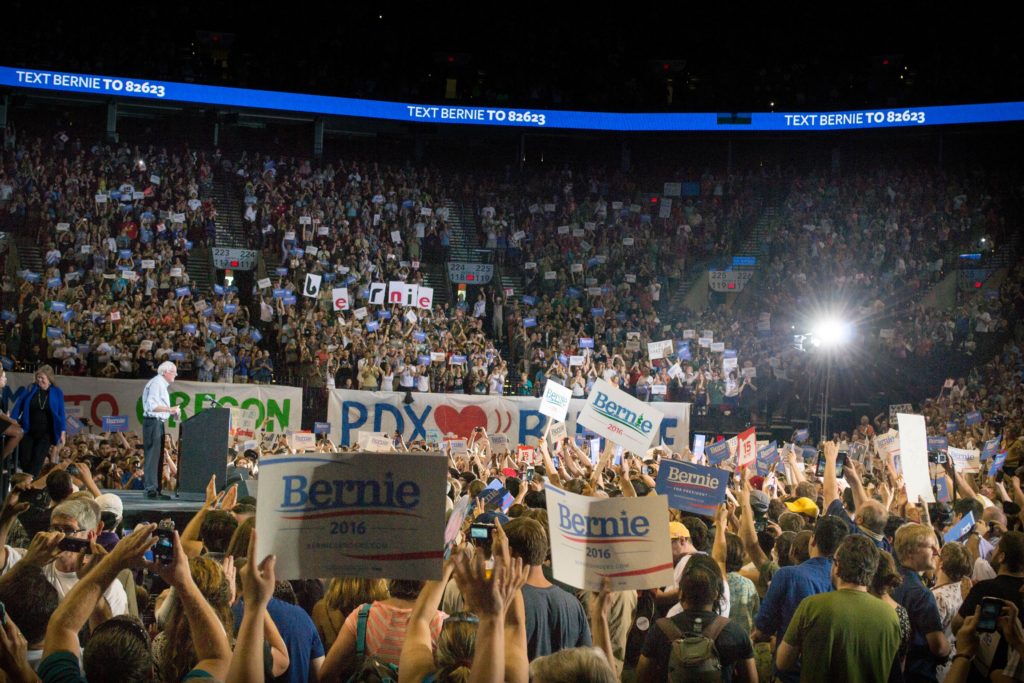 Currently, Bernie Sanders is the best weapon for ending the War on Drugs and the Ban on Cannabis, first of all in the United States and subsequently for the rest of the world. But there are still a couple of obstacles for Bernie Sanders to overcome before he can make progress towards the legalisation of cannabis. Sanders must first win the Democratic nomination, and later defeat the Republican candidate in the ballot boxes. Ultimately, the decision is the hands of the American voters.