Multiple Sclerosis Sufferers of multiple sclerosis (MS) have long claimed significant benefit can be gained from smoking cannabis. An early study into the effect of cannabis on MS sufferers was conducted in 1997, where researchers conducted an anonymous survey of U.S. and U.K.-based patients to systematically assess its various benefits.
Sufferers of multiple sclerosis (MS) have long claimed significant benefit can be gained from smoking cannabis. An early study into the effect of cannabis on MS sufferers was conducted in 1997, where researchers conducted an anonymous survey of U.S. and U.K.-based patients to systematically assess its various benefits. 30% of those surveyed reported relief from a range of symptoms including spasticity, chronic pain and memory loss.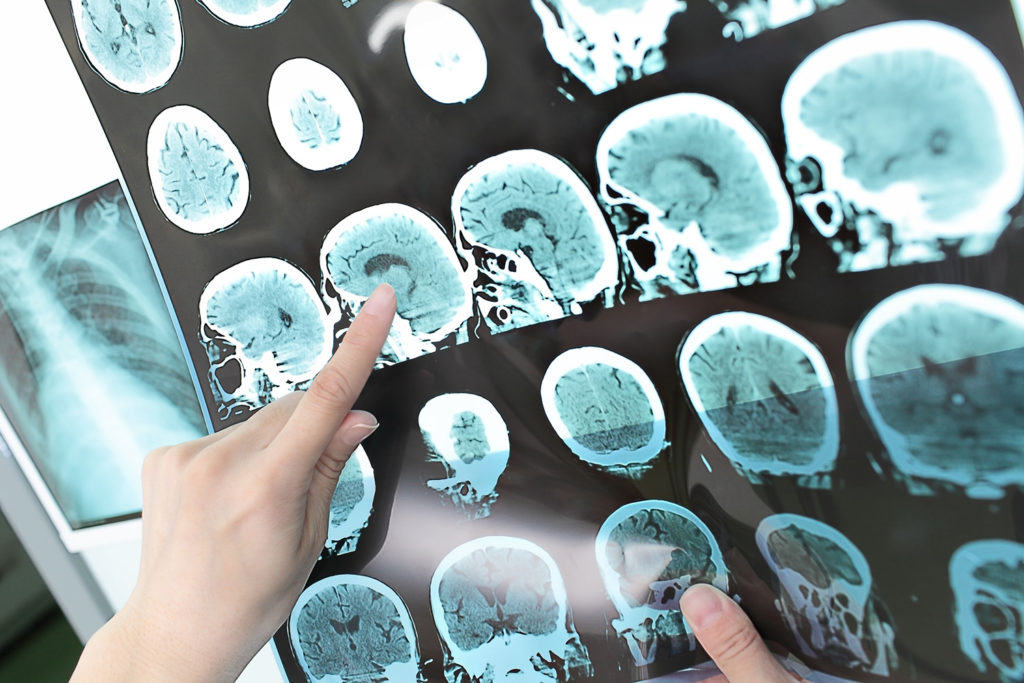 Symptoms & possible causes of multiple sclerosis
Multiple sclerosis is an inflammatory disease that occurs when the protective myelin sheaths of the neural axon (nerve fibre) are attacked by the body's own immune system, and begin to disintegrate and form scars. Myelin is a fatty substance, composed of water and proteins as well as lipids, which aids in fast transmission of electrical signals passing along the synapse, or cell junction. As it degrades, the ability for cell communication is reduced, leading to a wide range of cognitive and motor problems.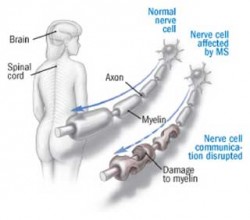 The disease is debilitating, extremely painful and also relatively common, so the need to find safe and effective treatments is high. Currently, there is no known cure, and available treatment options vary in effectiveness and side-effects. The cause of MS is unknown, and various environmental, genetic and viral agents have been postulated. Deaths due to MS vary greatly by country, but are generally more common in more economically-developed nations, in Europe and the Americas, with a very low incidence throughout Africa and Asia.
The fact that it is not equally prevalent in monozygotic (identical) twins points to the disease being acquired rather than genetic, and a viral cause is considered the most likely, partly due to the existence of several similar illnesses known to be triggered by viral infections. However, no virus that can be decisively linked to MS has been found in sufferers to date.
Early research into cannabinoid treatments for MS
The value of cannabis as a treatment against MS remained anecdotal until a 2000 study demonstrated that ?9-THC was effective in controlling tremor and spasticity in infected mice. Here, ?9-THC was used in combination with the synthetic cannabinoids AM-356 and JWH-133, as well as the non-cannabinoid WIN 55,212-2, which produces a similar effect to THC. These substances are all CB1 receptor agonists, although JWH-133 acts more strongly on the CB2 receptor.
The conclusion that "agonizing" the CB1 receptor reduces these symptoms was strengthened by further discovery that antagonizing the receptor increases them. For clarity: an agonist fully activates the receptor it attaches to; an antagonist attaches to a receptor but either does not provoke a biological response, or blocks the effect of an agonist. The researchers used two synthetic CB1-receptor antagonists, SR141716A and SR144528, which caused the affected mice to suffer increased tremor and spasticity.
Medical community concludes that cannabinoids relieve MS symptoms
This research demonstrated that there was a scientific basis for MS patients' use of smoked cannabis, and paved the way for dozens of later studies. A 2004 double-blind, placebo-controlled study showed that oral administration of Sativex® caused significant reduction in spasticity, bladder problems, tremors and pain, with negligible side-effects and insignificant psychoactivity. Another study the same year confirmed these findings, also finding that mobility was improved by patients using their standardized THC:CBD spray.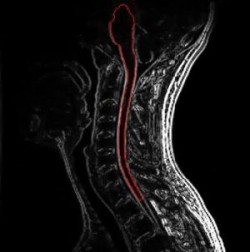 A 2005 placebo-controlled study showed that use of orally-administered cannabis spray was more effective than placebo at alleviating acute neuropathic pain (nerve pain, often caused by brain or spinal-cord injury). In this study, patients self-administering the cannabis spray used the medication an average of 9.6 times per day, compared with 19.1 times for those using the placebo.
As well as reducing pain, use of the cannabis spray relieved sleep disturbances in many of those tested, although side-effects (dry  mouth, drowsiness, dizziness and impairment of long-term memory) were greater than for the placebo-group patients.  However, many of these side-effects can be reduced by further investigation into the optimum combination of cannabinoids for the individual patient.
Potential of cannabinoids in curative treatments
As medical consensus into cannabis' efficacy as a palliative treatment has become consolidated, researchers have begun to refocus their attentions on its potential as a curative agent. Initial experiments have suggested that the neuroprotective properties of THC and CBD may actually slow the rate at which the myelin deteriorates. In vitro studies have suggested that their regulatory effect on glutamate release, free radical oxidation and calcium influx in the neuron may be significant.
As early as 1989, mice infected with an animal equivalent of MS (experimental allergic encephalomyelitis, or EAE) were found to experience delayed onset of the disease, with less severe symptoms, when pre-treated with THC. In 2008, another study into the same disease in mice demonstrated that CB2-receptor activation significantly reduced symptoms, as well as reducing the rate at which the axons are destroyed.
Various other studies have shown that CB2-receptor activation reduces both the formation of lesions of the myelin and the rate of neuron loss, as well as increasing the rate of oligodendrocyte survival. The oligodendrocyte is a type of brain cell which is crucial for myelin production, and as they die the body's ability to repair the myelin sheath is disrupted.
Despite these encouraging results in animal models, a study published in May 2012 concluded that although cannabis can relieve pain and reduce spasticity, there is no evidence that it slows the progression of the disease in humans. The eight-year study, performed by the Peninsula Medical School In Plymouth, monitored 493 volunteers as they self-medicated with THC capsules. This result was disappointing, and a surprise to the researchers, who had noted encouraging results in an earlier study which took place over a single year.
Further research will have to be done before the overall effectiveness of cannabis as a treatment for MS is established, but it is likely that palliative treatments will continue to improve, whether or not the much-needed breakthrough in finding a cure occurs.