Consumption It is popularly believed that cannabis is non-addictive; however, cannabis dependence is a recognised medical condition and one that is thought to be on the increase in many countries, as availability and use becomes more widespread and acceptable. So what is the difference between dependence and addiction, and how does it apply to cannabis?
Difference Between Addiction and Dependence
Many erroneously believe that addiction is a physical phenomenon, while dependence refers to a psychological state. However, the reverse is true. Addiction refers to compulsive behaviour that causes an individual to repeatedly seek out a specific stimulus despite deleterious effects on 'normal' lifestyle, as with gambling or sex addictions.
Dependence refers to a physiological state in which the individual cannot function normally without using a substance, and cannot cease using said substance without experiencing adverse symptoms ('withdrawal'). Users may also experience increased tolerance to the substance over time, necessitating increasing doses to achieve the same effect.
It is possible for an individual to be addicted but not dependent, and vice versa (many people are physiologically dependent on pharmaceuticals without exhibiting compulsive addictive behaviour, for example). However, users that are physiologically dependent on a prescription drug may begin to exhibit addictive behaviour; conversely, many compulsive recreational users will become physiologically dependent only after prolonged heavy use.
The definition of 'substance dependence' in the U.S. Diagnostic and Statistical Manual of Mental Disorders (DSM) involves elements of both addiction and dependence; typically, physiological dependence will follow prolonged compulsive use.
What is Cannabis Dependence?
Under this definition, cannabis 'addiction' does not seem far-fetched: many recreational cannabis users exhibit some degree of compulsive behaviour, and heavy or daily users may experience detrimental consequences on lifestyle—such as difficulty maintaining regular routines, including working, exercising and even eating regularly.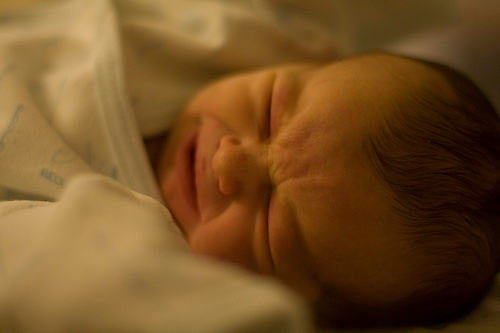 The idea that cannabis can cause physiological dependence is dismissed by many casual and recreational users. Many believe that cannabis simply does not cause dependence; however, there are various studies demonstrating withdrawal and other symptoms in heavy users. Hence, cannabis dependence is recognised as a clinical syndrome in the DSM, under the same general criteria as other substance dependence disorders.
It is possible to become both addicted to and dependent on cannabis: typically, recreational users will begin to exhibit addictive behaviour, and after prolonged heavy use will become dependent. As with other drugs, the diagnosis of substance dependence when applied to cannabis involves elements of both addiction and physical dependence. However, cannabis is far less likely to cause addiction and dependence than other drugs, even those that are legal.
Evidence for Cannabis Dependence
Cannabis has been demonstrated to cause tolerance in heavy users, and has also been shown to cause withdrawal symptoms when use is abruptly ceased. Withdrawal symptoms include irritability, loss of appetite, difficulty sleeping, anxiety, cravings for cannabis, mood swings and an increase in body temperature. Generally, cannabis withdrawal symptoms begin on the first day of cessation of use, peak on day two or three and are negligible by the end of the first week.
According to a study conducted by the National Institute of Drug Abuse (NIDA) in 1994, compulsive use leading to cannabis dependence will occur in around 9% of individuals who have smoked cannabis at least once. This is much lower than other common dependence-causing substances such as alcohol, cocaine, heroin and nicotine (15%, 17%, 23% and 32% respectively).
For those who have smoked cannabis repeatedly, the risk of dependence increases to around 33%, and for daily cannabis users, the risk of dependence is thought to be as high as 50%. According to an Australian study from 2002, dependent cannabis users report compulsive use more frequently than dependent alcohol users. Withdrawal symptoms are thought to occur as frequently as with alcohol withdrawal, and tolerance is reported significantly less frequently.
Who is Susceptible to Cannabis Dependence?
The risk factors for developing addiction to and dependence on cannabis are broadly similar to other illicit drugs, and are generally inextricably linked to lifestyle and socioeconomic status. At the simplest level, young males are more likely to become addicted to cannabis than any other demographic, and the earlier use is commenced, the greater is the chance of dependence occurring.
Beyond this, however, those of lower socioeconomic status are more likely to become substance-dependent. There is a great deal of evidence suggesting that many of the perceived negative consequences of substance dependence can actually be attributed to socioeconomic status, such as the landmark study published last year that demonstrated that low birth weight and other purported side-effects of cocaine use during pregnancy are directly linked to it and not to cocaine use itself.
Thus, it is difficult to ascertain the extent to which cannabis dependence causes the side-effects of poor school/work performance, financial difficulties and problems maintaining social relationships, and to what extent these factors are determined by low socioeconomic status and other contributing factors.
How is Cannabis Dependence Treated?
Currently, there are no prescribed treatments for cannabis dependence. However, there are indications that several existing therapy programs may reduce the tendency for compulsive consumption.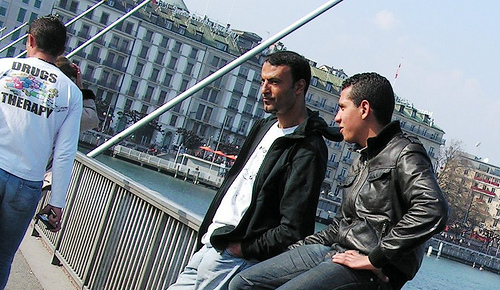 It has been demonstrated that cognitive behavioural therapy (CBT) can be highly effective in reducing compulsion to consume cannabis. Other forms of therapy that can assist a heavy user to reduce their intake or cease use entirely include motivational enhancement and family-based therapy.
Certainly, it would be disingenuous to suppose that heavy prolonged use of any drug would be entirely safe and without negative consequences, without having a clear empirical indication that this is the case. However, many heavy cannabis users dismiss warning signs of compulsive and dependent behaviour and continue to consume cannabis excessively, believing that long-term damage will be negligible.
The existing literature does indicate that although such cases are much rarer than other dependence-causing substances, cannabis can cause physical dependence. Individuals concerned about their excessive or compulsive consumption should therefore seek professional help as soon as the problem appears to be getting out of control.