France 2015 According to the latest available polls, cannabis still is France's favourite illegal substance. In April 2015, the OFDT reported that 42% of citizens aged 18-64 had experienced consuming cannabis at least once. With these numbers, France has officially earned the title of biggest consumer of cannabis in Europe. Read more here.

Cannabis wins in numbers
According to the latest available polls, cannabis still is France's favourite illegal substance. In April 2015, the "Observatoire Français des Drogues et des Toxicomanies" (OFDT – French Observatory for Drugs and Addictions) reported that 42% of citizens aged 18-64 had experienced consuming cannabis at least once. 11% of this same demographic had consumed cannabis during the year the poll was conducted – 2014 – especially within the 18-25 group.
With these numbers, France has officially earned the title of biggest consumer of cannabis in Europe, the Danish being second with 35.9% of the population having consumed the plant in one form or another at least once. The Dutch are in fourth place, with 25.7%.
Furthermore, a study published in January 2016 by HBSC (Health Behaviour in School-aged Children) with the collaboration of OFDT, revealed that minors in France are more attracted to cannabis than they are to alcohol.
Students aged 11-15 were asked about their personal experiences with legal and illegal substances in 2010, and in 2015, making an increased detachment from alcohol by young generations easily spottable. Indeed, back in 2010, 65% of young men had tried alcohol at least once, and 53% of young women. Five years later, it was found only 55% of young men and 43% of young women could make this very same statement.
Another legal drug seems to be losing its popularity in France: tobacco. In 2010, almost 12% of high school students smoked cigarettes daily, but only 8.9% of them in 2015.
On the other hand, cannabis seems to trigger an accrued interest from these same students. Consumption amongst teenagers is not a fad that withers away over time: 1.5% of 6ème students (UK year 7, US 6th grade, 11 y.o.) had already smoked a joint, 11% of 4ème students (UK year 9, US 8th grade, 13 y.o.), and 24% of 3ème students (UK year 10, US 9th grade, 14 y.o.).
New reform, same stance
The situation has not changed much these last years, as far as the French government's involvement in cannabis goes. Indeed, there is still an unequivocal desire to bury the issue altogether. Several politicians have expressed in the past a hard refusal to even discuss the subject of cannabis in France. In fact, current and former Prime Ministers seem to have agreed on following the very same modus operandi in order to tackle the odd cannabis question, that is, shutting down any interviewer's attempt to broach the subject.
"We can debate all you want, as far as the government's concerned, the debate is closed. […] We can debate these questions but the government will not take any initiative related to legalising, authorizing, or decriminalising the use of cannabis."
Manuel Valls, current Prime Minister of France, July 13th 2015, on radio station France Inter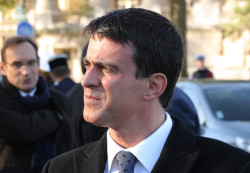 Despite this seeming assertiveness, it seems very clear the current policy is not working too brilliantly for France. Not only cannabis consumption has reached an all-time high (including underage use, as per demonstrated by the above statistics), more and more tribunals have resolved to simply ignore the law whenever possible. What else to do when arrests of patients cultivating cannabis for medicinal purposes has become more than the odd, once a year case?
Sensi Seeds extensively documented activist Bertrand Rambaud's case, and there is now plethora of similar examples.
As if to demonstrate this suspected despondency in regards to pointless, user-targeting legal procedures, in October 2015, the stealthiest reform to top them all was published by the French State. The reform concerns all infractions punishable of 1 year of imprisonment or less, which includes consumption, and thus, possession of small amounts, of cannabis. These infractions will now be the object of mildly steep fines, instead of what the current policy states: 1 year of imprisonment, and a €3 750 fine. The main objective of this change is to relieve tribunals of some of their activity.
Of course, following this news, French press and citizens alike were quick to draw conclusions – as anyone would – about a possible decriminalisation of cannabis altogether. But government officials were as quick, if not quicker, to deny this possibility, presumably ensuring they would not be subjected to the very same phone call reminder some daring, pro-cannabis officials had received from the Prime Minister in the past.
There is such a thing as a pro-cannabis side to French politics, but unfortunately, the issue is widely regarded as secondary, if not as a Public Health issue. The focus seems to reside in over-dramatization of casual consumption and/or so-called "addictions" to cannabis, as well as social commentary on various scientific studies, rather than on the benefits of medicinal cannabis, or the breakdown of recreational cannabis and its tame effects when compared to legal highs.
Prevention and pre-emptive harassment
In the domain of prevention, operations conducted by psychiatrists as well as representatives for the "Mission Interministérielle de Lutte contre la Drogue et les Conduites Addictives" (MILD&CA – Interministerial  Mission against Drugs and Addictive Behaviours) have multiplied.
High schools are, of course, at the centre of governmental attention, considering the somewhat alarming statistics in underage use of illegal substances, be them cannabis or any product in the vast array of hard drugs readily available via the black market.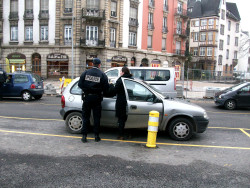 An initiative presented by politician Valérie Pécresse, former Minister and current President of the Regional Council of Île-de-France, made headlines during the regional elections in December 2015. Deemed wildly inapplicable by most, the measure consisted in prevention via the systematic drug testing of high school students, conducted without reasonable ground. Of course, many were prompt to point at the many flaws of this plan, the main issue coming from a lack of legal frame in which these tests would be obligatory. That is of course without mentioning the other details putting this proposal in the domain of absolute "Reefer Madness" era-like scrutiny, such as the fact that any refusal to take these tests would have resulted in being on the dreaded list of pupils guilty of being cannabis consumers.
A similar baseline impacting drivers, inspired from other European countries, was put in place early 2016, as part of the "modernization of France's health system", known as "La Loi Santé" ("The Health Law"). In an attempt to facilitate the processing of drivers by traffic police, a new procedure allows policemen to test the saliva of drivers suspected of being under the influence on the spot, as opposed to sending them to a hospital for a blood test. In this case as well, tests can be performed randomly, without a need for reasonable ground. If traces of cannabis were to be found, the offense would be punishable of 2 years of imprisonment, a 4500 euros fine, and a removal of 6 points on the individual's driver's license.
Real France and "Reefer Madness" France, two parallel universes that never meet
Between France's rank of top consumer in Europe, the boom in underage use, and the insane amounts of cannabis confiscated by authorities, it looks like France operates on a level completely unrelated to the picture painted by its government.
While reports from French Customs and Criminal Police are yet to be released for 2015, the impressive amount of news articles covering seizures of hashish or cannabis flowers seems to be of enough eloquence. 7 tonnes seized in Paris in October, 6 tonnes in Marseille in July, and many other sizeable harvests have been successfully intercepted by authorities.
The duty of police forces working with drug enforcement agencies is a tough one, given the number of undeniably dangerous drugs that circulate between European countries. It is therefore more than understandable that the government would try and alleviate their pain, accidentally giving some relief to the number one and number two victims of the still-ongoing War on Drugs: patients and recreational consumers.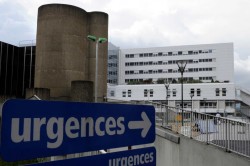 On the other hand, the status quo still makes for unforgivable incidents; the manner in which the press reports on cannabis-related issues is condemnable, to say the least. In January 2016, the coverage of the clinical trials of Rennes has proven that cannabis still suffers from its reputation.
Sadly, there is still a systematic amalgam made between cannabis and proverbial hard drugs, based on biased scientific studies that have been disproved since then. The word "plague" is oftentimes used in reporting about cannabis consumption in France, a fact the averagely informed cannabis user could only dismiss as dis(mis?)information.
Let us hope the words of Dr Bertrand Dautzenberg, renowned respirologist and tobaccologist, will be heard. The specialist expressed his stance on cannabis consumption during a press conference, a widely appreciable, somewhat unprecedented series of statements.
"In developed countries, it is striking to observe that the more repressive legislation is, the more important consumption becomes", Dr Dautzenberg observes, perfectly mirroring the current situation in France. He also pointed at the fact that any health hazard related to cannabis consumption would mostly come from the use of tobacco in joints, followed by a clear advice to replace it with fillers, or by more cannabis flowers, as is the practice in countries such as the Netherlands.
What do you think of the situation in France? Do you agree with Dr Dautzenberg? Is France ready to engage in such dialogue? Let us know in the comments.