Cannabis is illegal in Mozambique, although its use is widespread and generally socially accepted. However, the nation's increasing importance in the regional trafficking network has prompted the domestic authorities and the international community to push for tighter controls on narcotics.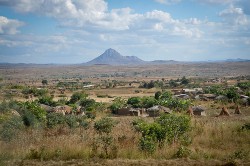 The Republic of Mozambique is a large coastal nation in southeast Africa, with a population of around 24 million. An impoverished nation, yet one that has enjoyed rapid economic growth since the turn of the century, Mozambique relies heavily on agriculture and is a significant producer of cannabis for domestic sale and export.
Cannabis Law & International Policy
Cannabis is illegal in Mozambique, although its use is widespread and generally socially accepted. However, the nation's increasing importance in the regional trafficking network has prompted the domestic authorities and the international community to push for tighter controls on narcotics.
In 2012, Mozambican National Police officers received training from U.S. counter-narcotics operatives in Botswana; the U.S. has also provided a fleet of police boats and other equipment to assist the border authorities in their efforts to control the nation's porous boundaries. The Mozambican government's main body of authority for counter-narcotics efforts, the Mozambican Drug Prevention Agency (GCPDC) is under-funded and poorly equipped to deal with the growing influence of the traffickers.
The GCPDC launched a new counter-narcotics strategy in 2010, consisting of a five-tiered approach: institutional development, international cooperation, investigative research into drug-related issues, treatment and reintegration of addicts; and coordinated efforts to curb both trafficking and consumption.
Cannabis Arrests & Sentences
In some areas, particularly the more touristic locations, police may fine individuals found using cannabis in public. Widespread corruption within the police force often means that such fines are simply unofficial kickbacks, and often no charges or paperwork will be filed if the "fine" is paid. However, it is more common that cannabis users will simply be warned to resume their cannabis use in a private location.
Arrests of traffickers are not infrequent, and arrestees are mostly Mozambican but may be nationals of neighbouring countries such as South Africa and Tanzania, two very important links in the regional trafficking network. In 2011, 455 Mozambicans and 47 foreign nationals were arrested on drug-related charges; figures on cannabis arrests alone are not available.
Penalties for trafficking in cannabis can be severe: the maximum prison sentence for any crime in Mozambique is thirty years, and drug traffickers are routinely sentenced to fifteen years' imprisonment or longer. Such cases are unusual for cannabis, and the lengthier sentences are generally reserved for cocaine, heroin and methaqualone, a type of barbiturate. Few cases of cannabis trafficking have been documented in recent years, but in 1997, a cannabis trafficker was sentenced to twelve years' imprisonment.
The Cannabis Trade in Mozambique
During the protracted civil war in Mozambique, which began in 1977 and ended in 1992, trafficking of illegal drugs was uncommon; since the war ended the trade has increased dramatically, assisted by the fragmented infrastructure and widespread poverty that the fighting left in its wake.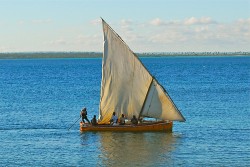 Cannabis is a fundamental part of Mozambican culture, and is cultivated in all eleven provinces—particularly in the capital Maputo City, Tete, Manica, Sofala, Zambézia, and Cabo Delgado. Cannabis plantations are often disguised by intercropping with other crops, and plots are often small, family-run operations. However, since the end of the civil war, it is thought that many ex-combatants in need of a means of support have commenced larger-scale operations concealed in the forested wilderness that comprises much of the country's northern territory. It is believed that the bulk of Mozambique's export cannabis originates from such operations.
The trafficking operations based in Mozambique are generally controlled by members of the local Pakistani community, who are able to import cannabis and heroin directly from Pakistan and other south Asian countries. Trafficking-related violence is not common, with most issues being resolved through bribery of officials. Cannabis is often smuggled by boat, and offloaded near the major ports such as Cabo Delgado and Nacala; from there it is rerouted to destinations in Europe and North America, often disguised as tea or cashew nuts. On a small percentage of the cannabis brought to Mozambique remains in the country for domestic sale.
Total production figures for Mozambique are unknown. The total seizures made can vary wildly from year to year, as traffickers open new routes, and depending on the intensity of law enforcement efforts in a given year. In 2011, seizures of cannabis amounted to 31.6 metric tons (MT), up from just 3.3 MT in 2010; in 2009 seizures amounted to 2.6 MT, and in 2008 4.8 MT was seized. The large spike in seizures for 2011 may be a result of the GCPDC's recent intensification of efforts, or it may imply an absolute increase in production and trafficking.
Cultural Use of Cannabis in Mozambique
It is believed that cannabis first arrived in southeast Africa via Mozambique, brought by Portuguese and Arab traders from Asia, where it then spread throughout the southern reaches of the continent. It quickly became established as an everyday part of Mozambican life for many, and became known as nbanje or soruma in the local dialect.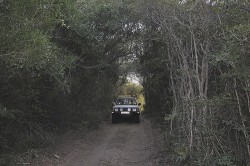 Mozambican tribal healers, known as magamba, have been known to use nbanje to reach a state of "spirit possession", through which they can communicate with the spirits believed to be responsible for causing illness, affecting the health of the harvest, and arbitrating over the disputes of the living.
Cannabis has now become a means of support for thousands of impoverished farmers in Mozambique, which despite its recent growth remains one of the world's poorest countries; authorities are often sympathetic to the farmers' need to profit from cannabis crops and on at least one occasion have refused to embark on eradication programs, citing the need for substitute crops to replace much-needed income.
Modern Attitudes to Cannabis in Mozambique
Socially, cannabis in Mozambique continues to be tolerated, and for many rural farmers, it continues to be an integral part of everyday income. Corruption with the government and police force also means that cannabis is tolerated on an institutional—although unofficial—level, as the bribes and fines that can be collected can represent a significant proportion of a compromised individual's annual income.
It is important to document the history and current events of the ongoing drug war in every country that it occurs—for this reason, organisations like the Hash Marihuana & Hemp Museum in Amsterdam are crucial as they attempt to bring together information from various credible sources in order to provide the most accurate, up-to-date and unbiased information on the present global situation.