Coffeeshops What is the current situation regarding cannabis in the Netherlands? What has happened in the last year, following the departure of Ivo Opstelten? Is the weed pass still relevant and are tourists in Amsterdam still allowed to smoke cannabis? Read an update here.
On 9 March 2015, the most vehemently anti-cannabis politician the Netherlands has ever seen resigned from office. Ivo Opstelten's position as Minister of Security and Justice became untenable after systematically misinforming the House of Representatives about a dubious deal with a criminal, which took place in 2000.
But is cannabis in the Netherlands better off without Ivo Opstelten? Although his successor Ard van der Steur has a lower profile in the cannabis scene, he has held the course set by his predecessor. As a result, things are still a mess. The policy is full of holes and those involved are increasingly wondering how long it will take before everything falls apart.
Coffeeshops accessible to tourists
First, there is the residence criteria, also known as the "weed pass." There are only a few municipalities in the southern provinces that maintain the so-called I-criteria, which is good news for tourists. This measure was initiated by Opstelten as a means to combat drug tourism. The objective of the I-criteria was to permit only residents of the Netherlands to purchase cannabis.
The I-criteria was first introduced in May 2012 in the southern provinces (Limburg, North Brabant and Zeeland) because most problems were thought to take place there. In January 2013, it was implemented throughout the Netherlands, but following a barrage of criticism, the rules were relaxed. Municipalities were given more enforcement freedom, mainly because cannabis tourism was replaced by street dealers and drug runners – an effect that was expressly predicted by various parties prior to introduction and which indeed came true.
A documentary about street dealers in the southern Netherlands
Currently, the I-criteria is only actively enforced in Maastricht, Sittard-Geleen (from 1 April 2016), Roermond (soon to be reintroduced), Venray, Tilburg, Goes, Terneuzen and Vlissingen. In all other provinces, the law is not enforced. The mayor of Amsterdam has always openly opposed the introduction and tourists are simply welcome at Amsterdam's coffeeshops.
Growshop policy is a sham
On 1 March 2015, just a week before Opstelten's departure, a law to "make punishable the preparation of illegal hemp cultivation" came into force. This controversial measure is known as the Growshop Act and its objective is to combat large-scale cannabis cultivation. It applies in particular to dealing with the sale of equipment and the provision of services that enable organised cannabis cultivation, as well as to smaller growers who use professional equipment. For the act to apply, it must be made absolutely clear that the equipment and activities are being used for the professional cultivation of cannabis.
The Public Prosecutor must therefore demonstrate that a growshop is selling equipment for the cultivation of cannabis and is consciously selling that equipment to cannabis growers. Demonstrating this is the problem, because plenty of cultivation equipment could just as well be used for other crops.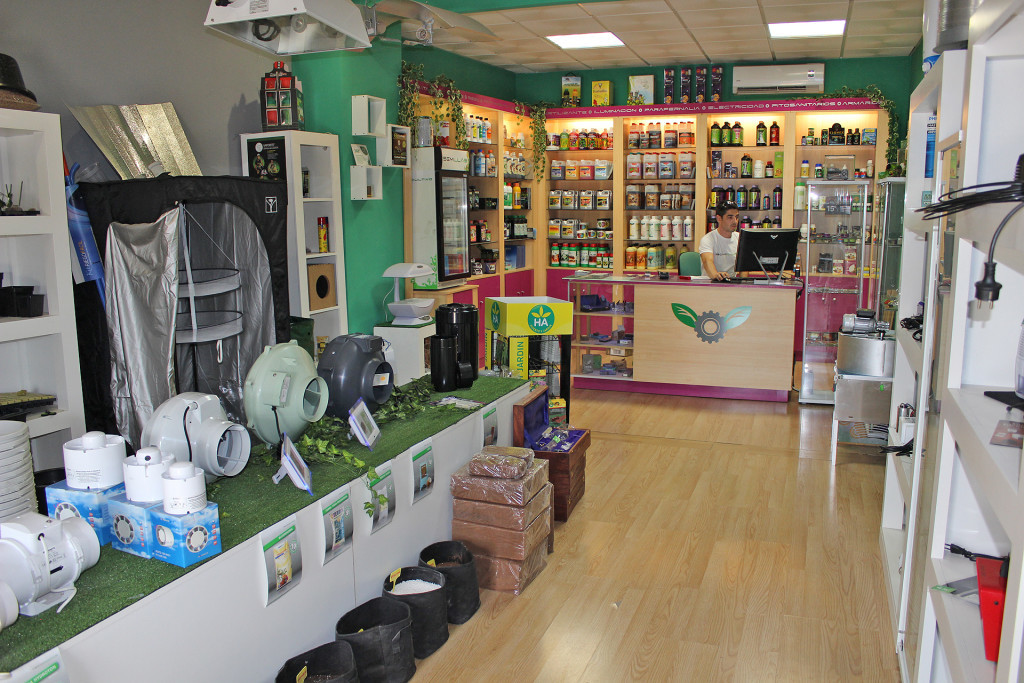 Many things therefore simply do not stand up in court and there have been many cases where the Ministry of Justice has had to return all confiscated goods to the entrepreneur.
Things can however get even crazier, such as when cultivation equipment confiscated from growshops was sold at auction on a 1-to-1 basis by the Public Prosecution Service.
Judges are no longer tolerating the paradoxical policy
More and more judges recognise that the current paradoxical coffeeshop policy criminalises entrepreneurs, which is why they are increasingly refusing to apply the paradoxical policy in court.
A little background information may be required: In 1976, a new Opium Act was introduced in the Netherlands, which drew a distinction between soft and hard drugs. In 1980, the Public Prosecutor published new guidelines for the retail sale of cannabis, permitting the sale of weed and hashish in coffeeshops. These changes were the first steps towards cannabis legalisation, but it never made it that far.
Business operations regarding the sale of cannabis are more or less legal and they even include the payment of taxes. Purchasing is however illegal, which forces coffeeshop operators to commit criminal acts.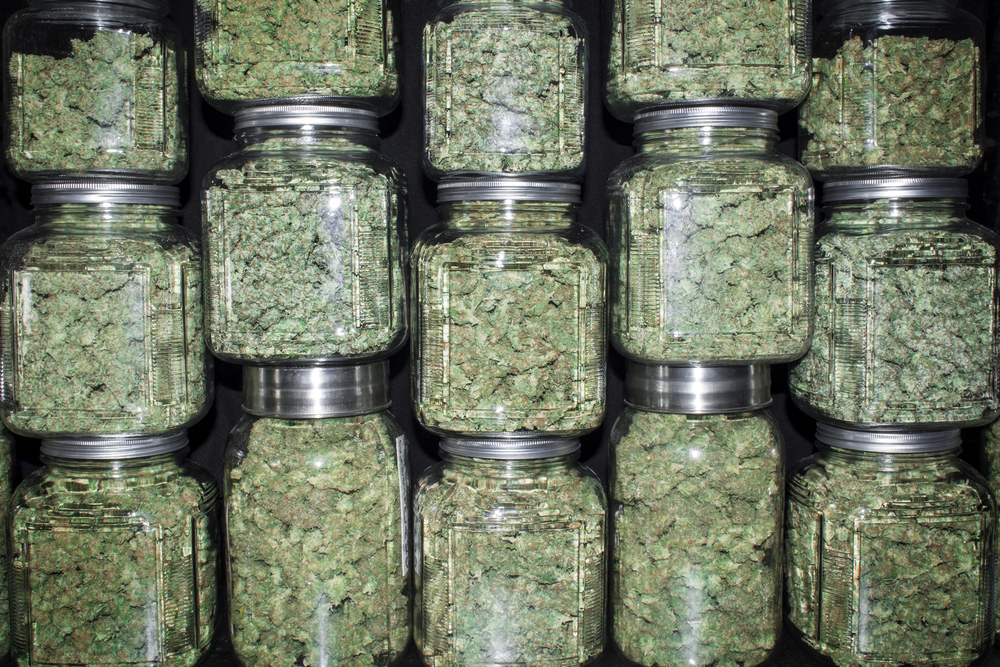 Judges are increasingly ruling that purchasing and having a trading stock of cannabis are logically associated with its sale. If the sale of cannabis is tolerated but purchasing it is not, a change in the law is required.
The latest story offers considerable hope for the future. This is the story of an Amsterdam coffeeshop that was acquitted of having a stash (its trading stock). A coffeeshop may only have 500 g of cannabis in stock and many entrepreneurs have for this reason stored their trading stock at secret locations. An inventory of this nature is in contravention of the Opium Act, but the judges handed down a sharp reproach towards the government. The Council of State ruled that if entrepreneurs are permitted to sell cannabis, they should be able to have a trading stock. If this trend continues, the end of the back door problem may be in sight.
Municipal weed
Utrecht, Heerlen, Amsterdam and Eindhoven are among a growing list of municipalities that want to experiment with regulated cannabis. These cities want to establish a nursery to provide weed to coffeeshops. Doing so will remove the need for criminal growers, as a result of which coffeeshop owners will no longer have to do business with them. Municipalities also want to get rid of the system that facilitates crime, criminalises coffeeshop entrepreneurs and requires significant police capacity. Moreover, the current policy is bad for human health, because weed is often made heavier with a variety of other substances in order to earn more money.
The government however is and will remain in opposition to these experiments and believes that municipalities must follow national policy.
Yet there is hope. The principal grower Doede de Jong was found guilty of growing cannabis on 29 October 2015, but received no punishment. De Jong cultivated cannabis in a completely organic and transparent way, and he aims to serve as a model for regulated cannabis cultivation.
The Dutch medicinal cannabis policy is also failing
In 2001, the Dutch Government set up the Office for Medicinal Cannabis (BMC) which is responsible for the production and distribution of medicinal cannabis. The Netherlands hereby became the first country in the world with a medical cannabis programme controlled by the government.
However, in 15 years, this pharmaceutical system has not been able to meet the needs of patients and for example cannot offer a sufficiently varied selection of varieties to treat as many diseases as possible. GPs are insufficiently informed and rarely prescribe cannabis. Medicinal cannabis is also only scantily covered by the Dutch healthcare system.
On 10 February 2016, medicinal cannabis grower Rudolf Hillebrand was acquitted of the charge of professionally cultivating more than five plants. This victory focuses a spotlight on the failing system and Sensi Seeds hopes that this will quickly lead to improvements.
Conclusion
The United States was the main initiator of the cannabis ban but is now experiencing an amount of forward momentum. As many as four states (Colorado, Washington, Alaska and Oregon) and Washington D.C. have now legalised cannabis, and the medicinal use of cannabis has been legalised in 19 other states. In doing so, the US is operating in opposition to the International Drug Control Conventions of the United Nations, agreements that were in fact initiated by the US. Uruguay was the first country in the world to fully regulate cannabis and other South American countries are considering doing the same.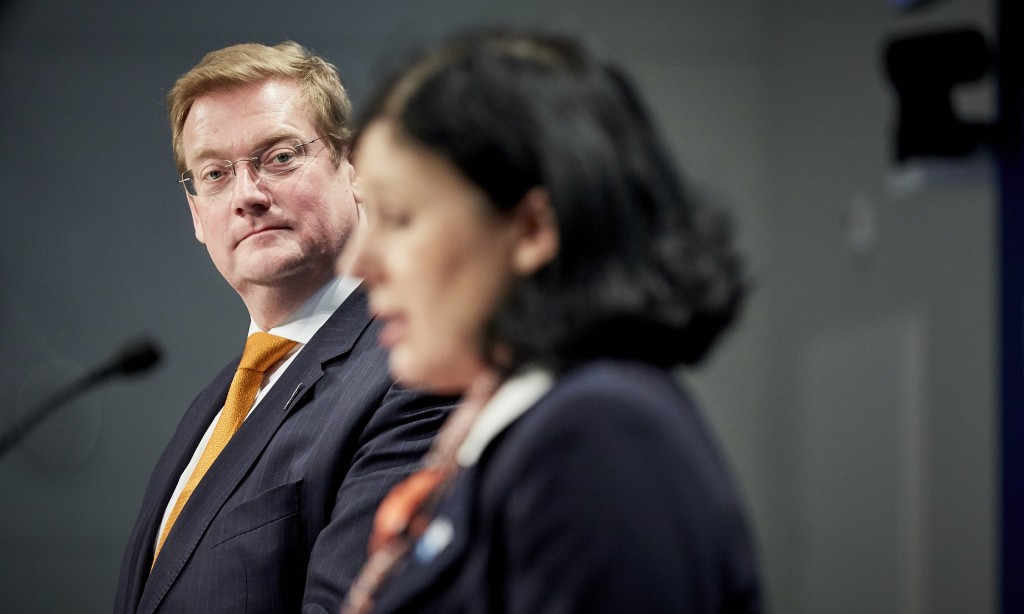 Suddenly, the Netherlands is lagging behind. It is unclear precisely what is motivating the Dutch government to so stubbornly hold on to its unsound policies, but there is growing support for change. Will a future cabinet dare to respect the will of the people and keep up with international trends? The next elections will take place in a little under a year…