Skunk #1 is a predominantly indica queen that not only produces abundant harvests quickly, but also does it in style. Read more here.
Skunk #1® 101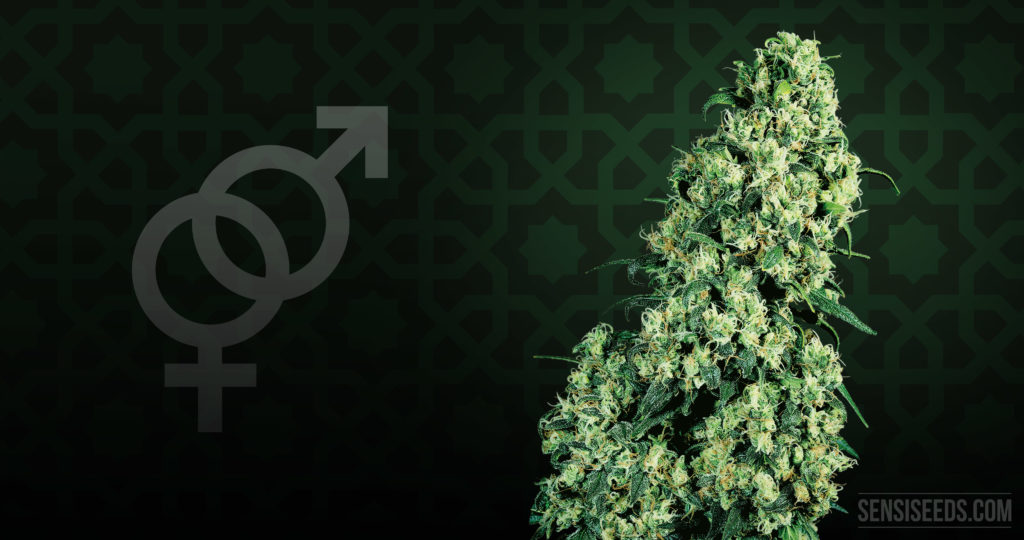 You all know it by now, "skunk" is a term often used for exceptionally strong cannabis. Now what to think of a strain called Skunk #1? Well, generations of smokers did the thinking for you. As simple as that : it's the number one of them all!
Skunk #1®'s release revolutionised the world of cannabis. Decades later, its extreme potency and incredible genotype are still at the top, and inspired numerous hybrids that have seen the light of day in recent, and less recent years.
Cultivating Sensi Seeds' Skunk #1®
Skunk #1® is a predominantly indica queen that not only produces abundant harvests quickly, but also does it in style. Thanks to the strain's incredible stability, you will obtain from your Skunk #1® seeds amazingly resilient plants with bold, robust indica traits – with a height boost that will delight you!
"Skunk #1® from Sensi Seeds is by far my biggest favourite … her stability has been proven many times over, for a weed with personality, and a very affordable price. Truly exceptional!" – by Cédric, sensiseeds.com [x]
"This cannabis strain is simply unavoidable in the cannabis world due to being so easy to cultivate, and due to its homogeneity. Simple, just look at how many hybrids have Skunk #1® as one of their parents." – by julie, sensiseeds.com [x]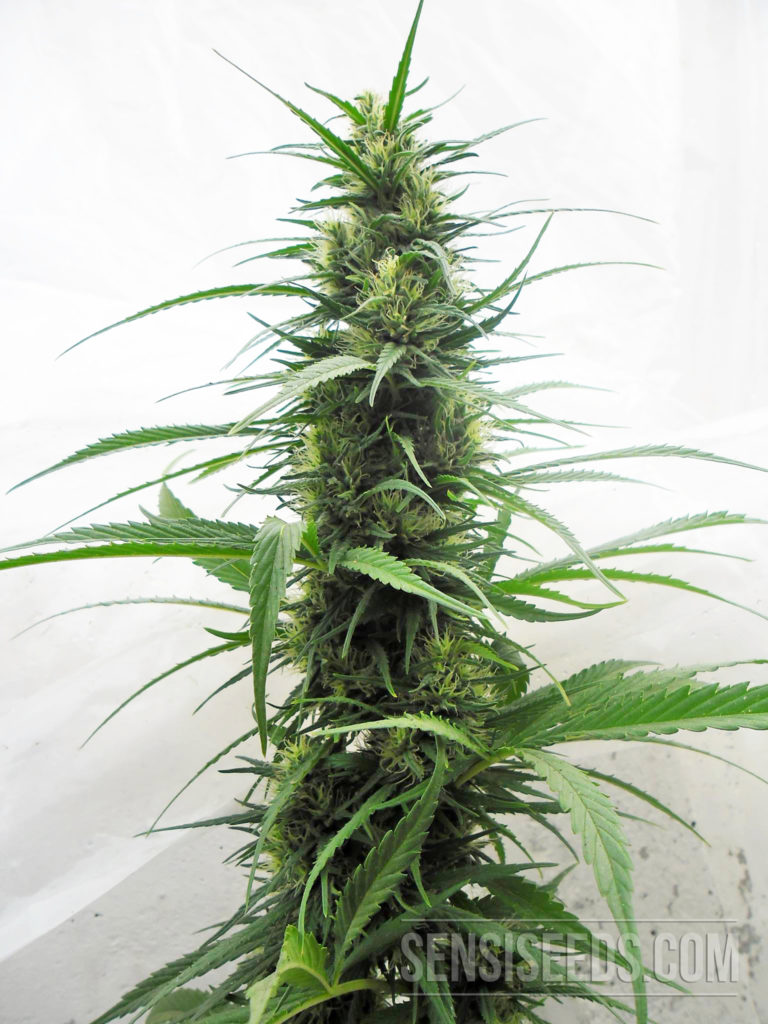 Skunk #1®'s stability surely is the one element that is on every grower's lips. A by-product of this would be its impressive ability to fend off any obstacle that could arise. A good bet for gardeners who do not benefit from an extensive experience in growing cannabis.
"I got five beautiful plants that can deal with an excess of fertilizer, produce a big central bud and a lot of secondary ones, with a little attention." – by Mazx77240, sensiseeds.com [x]
"What couldn't you like about banana buds, extremely resinous, a monster yield to plant ratio. […] Easy to take care of, very resilient. […] Looks like dark green Afghan weed leaves with a conic, lime-like bud, and distinct orange pistils. They're long pistils but sturdy, thick. The calyxes are bunched nicely and densely. Water leaves sustain a yellow colour throughout flower. Great strain for beginners and pros. You can manage it to your needs, it's a flexible strain" – by BAR, sensiseeds.com [x]
Skunk #1® is reputed to be extremely pungent during its flowering period. Is it a good thing? Have a taste at your dried buds of Skunk #1® once your gigantic harvest is ready to be consumed, and you'll know it is. But beware, depending on your grow space, you may want to have a few lavender plants handy to dissimulate that hypnotising fragrance!
"The most potent-smelling strain I've ever grown, and the yield is off the charts." – by IamMoney, sensiseeds.com [x]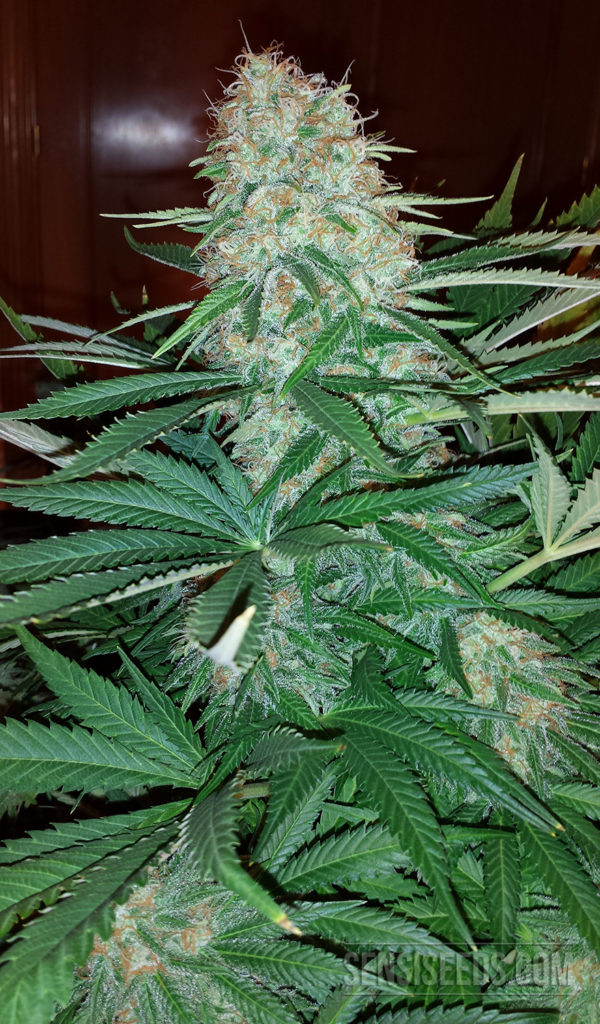 Tasting Sensi Seeds' Skunk #1
Skunk #1® tastes like Skunk. Surprise, surprise! But even more than that, Skunk #1® tastes like the ultimate old school Skunk. Many growers get into a state of euphoria well before they get to taste its succulent buds; it could be that the plants give away their potency and smell before they are even ready to be harvested.
"I got Skunk #1® in the 80s […] and I still believe it is the best strain to ever be bred. Its pungent smell converts straight into its phenomenal sweet flavour." – by Buddy, sensiseeds.com [x]
Skunk is not the only taste you can get out of our Skunk #1. While the Skunk aspect is perfectly complimented by earthy undernotes, it truly is the sweet taste that makes the combo deliciously complete.
And of course, do not underestimate Skunk #1's high. While it can relax you, and is actually frequently used for medicinal purposes, do not forget about the euphoric, giggly part of its blend of effects. It will not leave you half-baked …
"Taste like skunk. Smells like skunk. […] The high is more than just high. It's usually hysterical. Seldom one feels paranoid or stressed, you're just happy, distracted, interested. Whatever it may be you smile. Not a smoke to participate in before any social or formal occasions or meetings. You won't be able to remain serious. Yes, Skunk #1® is just that good." – by BAR, sensiseeds.com [x]
"Forget about all those new hybrids with their exotic names, and come back to the base, the true one, the original!" – by Skunky, sensiseeds.com [x]
Our community has spoken!