CBD Spain With reports of cannabidiol (CBD) products being pulled from shop shelves in Valencia by police, and CBD exhibitors at Spannabis Barcelona 2019 being limited to companies selling creams, is Spain's CBD market in chaos? Or do these changes signal the arrival of much-needed regulation?
Is CBD Legal in Spain?
Spain's cannabis market is a diverse mix of Spanish and foreign-owned companies selling everything from seeds, fertilizer and grow lamps to hemp-infused beers and CBD tinctures, oils, and creams. All of these companies, the seeds banks, cultivators, manufacturers, grow shops, distributors, and online vendors operate in a grey market that permits them to sell their products as long as they follow some rules.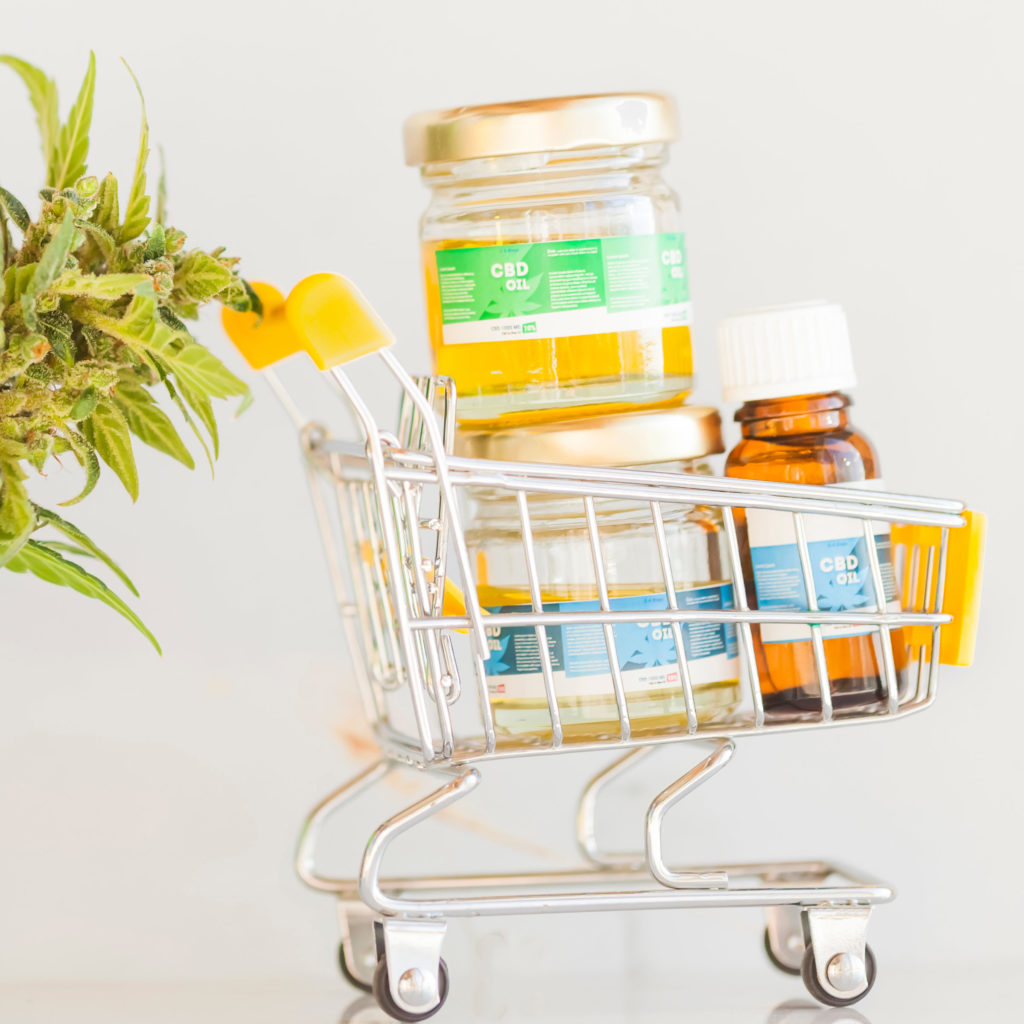 They cannot sell any cannabis product with a tetrahydrocannabinol (THC) content higher than 0.2% as prohibited by international law, and seeds for all hemp products, whether industrial or commercial, must be sourced from the Approved European Hemp Seed Catalogue. There are further laws, some of which apply to the presentation and sale of cannabis products, in particular, CBD oil for human consumption as a food supplement, but they've been overlooked until now.
In August 2018, reports of shops being raided and CBD product confiscated began to circulate on Twitter. Then, a blog post circulated online, notifying the industry that Spain's food and safety authority, AECOSAN, had updated its legislation to prohibit the sale and distribution of products containing CBD being sold as food supplements. Under Spanish law, food supplements must be sourced from "normal" food, be a "concentrated sources of nutrients," and can only include "vitamins, minerals, amino acids, and fatty acids."
Only the use of vitamins and minerals is ratified at EU level, and it's up to member states to determine how they want to handle CBD. Some choose to classify it as a novel food item, meaning that it wasn't in common use prior to May 15, 1997, as authorized under the Novel Food Regulation (EU) 2015/2283. Member states such as Czech Republic, Italy, Germany, Belgium and the Netherlands permit the sale of cannabis as a food supplement, but Spain does not. In Spain, CBD can now be sold "for external use only" as a cosmetic cream or balm.
Rumors, Statements and Raids ??
According to the blog post, AECOSAN was instructed by the European Food Safety Authority (EFSA) to notify industry stakeholders about the new directives. But in an email correspondence conducted as research for this article, EFSA denies issuing any statement in relation to CBD in Spain. The EU office in Barcelona also confirmed that it has not updated its position on CBD, but says it is included in on-going discussions regarding orphan medical products, where cannabidiol as an antiepileptic is included on the list. Irrespective of where the directive came from, policy on CBD has changed.

Spanish companies must comply with the change in law, or face fines and/or product confiscation. Some companies who were reportedly affected by the policy update include Gea Seeds, Grow Barato, and HortiTec who received a letter from AECOSAN, and were subsequently raided. Because CBD companies all over Europe are selling product in Spain, either through grow shops or online, they too have been affected, and will be forced to either withdraw or re-label product for the Spanish market.
The confusion is compounded by the fact another CBD company, GW Pharmaceuticals, the British Biotech and marijuana grower, managed to secure approval from the U.S. Food and Drug Administration (FDA) earlier this year, and convince the DEA to reclassify CBD from a Schedule I (most restrictive category) to a Schedule V drug (least restrictive category.) As a result, GW's latest CBD product, EPIDIOLEX ® was entered into the Spanish pharmacopeia over the summer.
In a press release on their website, the FDA makes it clear that they are committed to supporting CBD where it's proven as an "important medical" therapy, and that they "continue to support rigorous scientific research on the potential medical uses of marijuana-derived products." But the announcement comes with a warning: "Marketing unapproved products, with uncertain dosages and formulations can keep patients from accessing appropriate, recognized therapies to treat serious and even fatal diseases."
CBD Regulation is Needed
Also mentioned on the blog post is a study carried out by Spain's Medicinal Cannabis Observatory on a selection of CBD oils available in Spain, which found that most of them contained little CBD, or contained contaminants. Unfortunately, the report is not finished, and remains unpublished, a great pity, as consumers have a right to know exactly what they're buying. For that reason, steps towards regulation have to be a good move, not to mention, a savvy one.
Following reports that Coca-Cola is interested in developing a CBD drink, Rolling Stone published an article that estimated the U.S. CBD market at a staggering $22 billion by 2022. According to the 2018 Hemp & CBD Industry Factbook, CBD sales in the states could exceed $1 billion by 2020. Food and drink will play a key role in the market, as a Deloitte report from June found that 6 out of 10 consumers are likely to choose edible cannabis products in the future. Considering Europe's Food and Drinks Industry is the biggest manufacturing employer in the Single Market, with an annual turnover of €1.1 trillion, but needs investment to fund R&D, CBD could be the cherry on its euro cake.
Plus, threats to the CBD market are not limited to Spain. A recent report from MJBizDaily confirmed that the days of CBD-only stores may be coming to an end in the U.S. So far, three states, Ohio, Michigan and California, have banned the sale of hemp-derived cannabis products. In a statement, the California Department of Public Health wrote: "Until the FDA rules that industrial hemp-derived CBD oil and CBD products can be used as a food or California makes a determination that they are safe to use for human and animal consumption, CBD products are not an approved food, food ingredient, food additive, or dietary supplement."
The bottom line is that CBD regulation is needed to guide the industry and protect consumers, as currently, both are at risk. Meanwhile the market continues to expand with the Spanish cosmetics chain Sephora recently announcing that it has launched a cannabis cream. In short, the race is on to control the safety, manufacture and distribution of CBD because the only thing not in doubt is that consumers want it.