Spannabis Brace yourself, world. Spannabis, the biggest cannabis exposition in the world, is back! As per usual, Sensi Seeds will be attending, and our dedicated team of cannabis enthusiasts is looking forward to help you decide which strains will make the cut for the upcoming outdoor growing season.
What |Spannabis 2017
When | 10/03/2017 - 12/03/2017
Where |Fira de Cornellá, Barcelona, Spain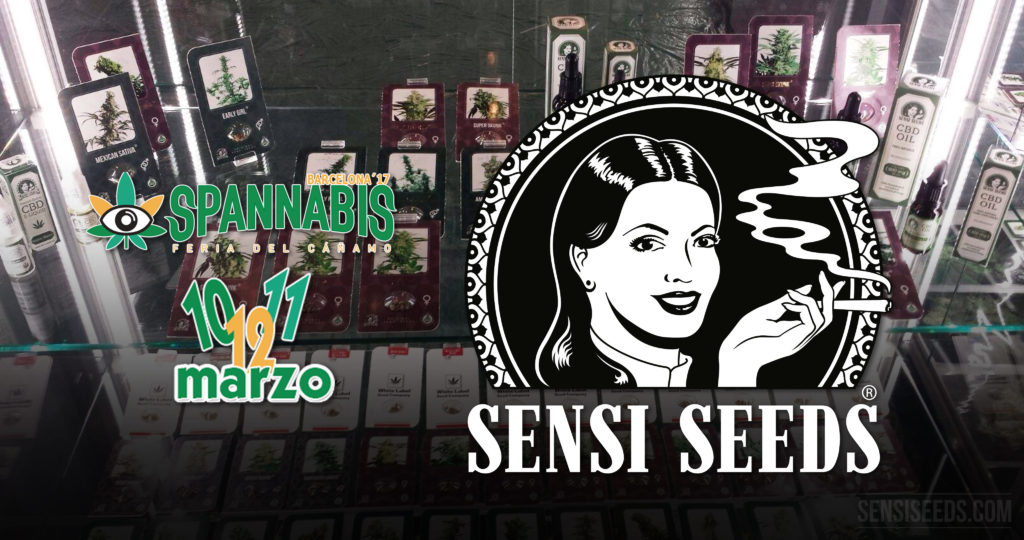 This year, Spannabis takes place in the exhibition hall Fira de Cornellá, in Barcelona, Spain.
From March 10th to March 12th, visitors from all over the cannabis world will be able to attend numerous conferences on topics such as medicinal cannabis, women in the cannabis industry, and much more.
Join us at stand #26, and leave with a free pack of high quality cannabis seeds!
Revel in hemp culture with the Hash Marihuana & Hemp Museum
We are extremely proud to announce that our partners from the Hash Marihuana & Hemp Museum feature in the program of conferences for Spannabis 2017: "Hemp: Back to the Future".
Three of our hemp specialists will give attendees a 360-degree view of everything hemp: its history, its current status, and what we should expect from the multi-purpose plant in the future.
Find them on March 11th from 13:30 to 14:15, in the World Cannabis Conferences' halls.

Visit us at stand #26, and get a FREE pack of Hindu Kush® Feminized
And as is the custom, our team of cannabis experts is eager to attend to your growing needs! Find them at stand #26. And don't forget: for every seeds purchase, you get a FREE pack of Hindu Kush® Feminized.
One pack per customer, while supplies last! So don't you wait. We, on the other hand, will be waiting, ready for your questions.
See you soon at Spannabis 2017!