Canada In the weeks after Canada became the first G7 country to legalize cannabis, many stores, both physical and digital, are struggling to meet the unexpectedly high demand. Canada's cannabis shortage is so bad many consumers have turned back to the black market. Some blame the new regulations for the shortage.
Canada's Cannabis Shortage is No Surprise
Prior to legalization, Canada's cannabis market produced around 80,000 kilos per year for around 200,000 medical marijuana patients. In 2017, the Canadian Parliamentary Budget Office issued a report stating that by 2018 Canadians would consume up to 655,000 kilos of cannabis and that by 2021, that figure could rise to 734,000 kilos per year, catering for more than 5 million cannabis users.
Fast-forward to October 2018, and within days of legalization there are reports of bricks and mortar dispensaries with empty shelves, thousands of online orders left unprocessed, long lines outside stores, lots of frustrated retailers and consumers, and crashed websites. SDQC, a dispensary in Quebec, did more than 12,500 transactions in store, and 30,000 online orders in the first day, far exceeding expectations.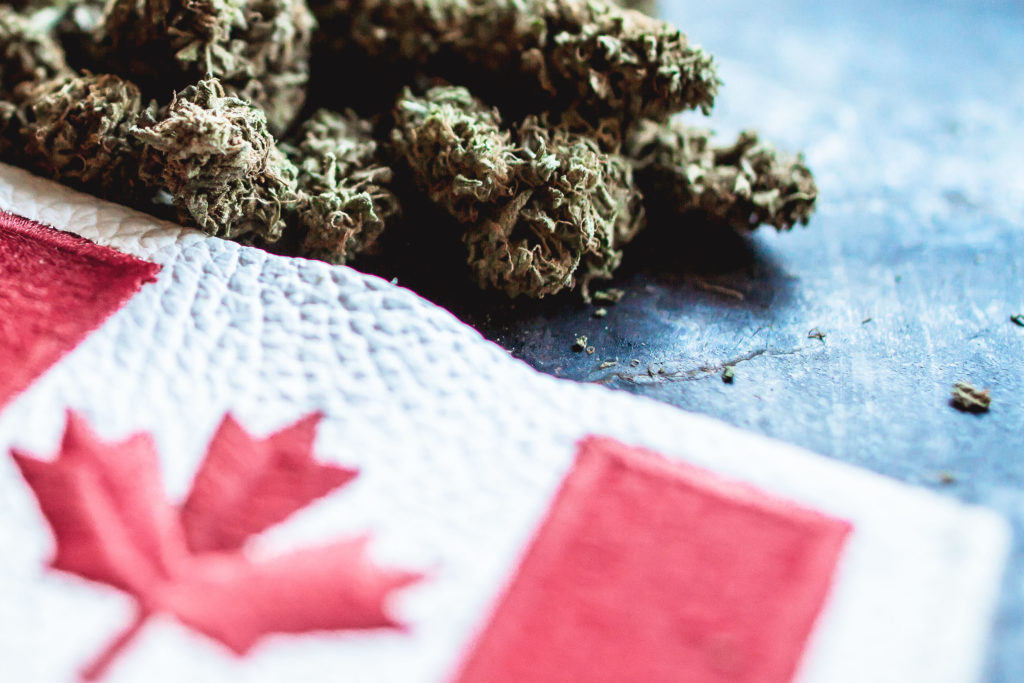 In British Colombia (BC) there was only one dispensary open on the morning of legalization, BC Cannabis Store in Kamloops. High North, a family-run dispensary in Labrador, ran out of supply just three hours after opening, and has no idea when they'll get more. Living Skies Cannabis is a Saskatoon-based retailer that's ready to sell but can't get a reliable supply. "There simply isn't a lot of supply," said Cierra Sieben-Chuback, the storeowner. "It's all sort of spoken for across the entire country."
In New Brunswick, 12 out of the provinces' 20 stores briefly closed due to lack of stock. In a website statement, the state's agency site responsible for selling cannabis said: "Retailers across the nation are experiencing a similar situation." In Ontario, certain products on the online retail store have sold out, and resupply is delayed by lengthy wait times.
Bruce Lipton, CEO of Canopy Growth, called for patience, reminding people that legalization is a "process. There won't be 14,000 [marijuana] stores on Day One. For some period of time, expect there will be more people who will want to buy cannabis than can access cannabis." Vic Neufeld, CEO of Aphria, said demand is higher than expected and supply chain issues are normal because "it's like a five-lane highway all merging into one lane."
What's the Cause Canada's Cannabis Shortage?
Health Canada, the state body responsible for issuing licenses to producers, recognized the shortage problem in 2017, and set about streamlining the application process to make way for new producers as fast as possible. So far, there are 132 licensed producers of cannabis in Canada. They have capital in place to increase production up to 500,000 kilos but experts warn it can take up to three years to meet demand.
According to Health Canada, current supply can meet between 30 and 60 per cent of demand. They say producers have shipped more than 14,500kg (32,000 lbs) of dried cannabis and 370 litres (81 gallons) of cannabis oil to date and have a reported inventory of more than 90,000kg of dried product and 41,000 litres of oil.
But many blame the government's tight control of the distribution and sale of cannabis for the problems. While BC, Alberta, Newfoundland and Labrador are permitting the private sector to enter the retail market, in Quebec, Prince Edward Island, Ontario, Nova Scotia, and New Brunswick only government-approved stores can sell weed.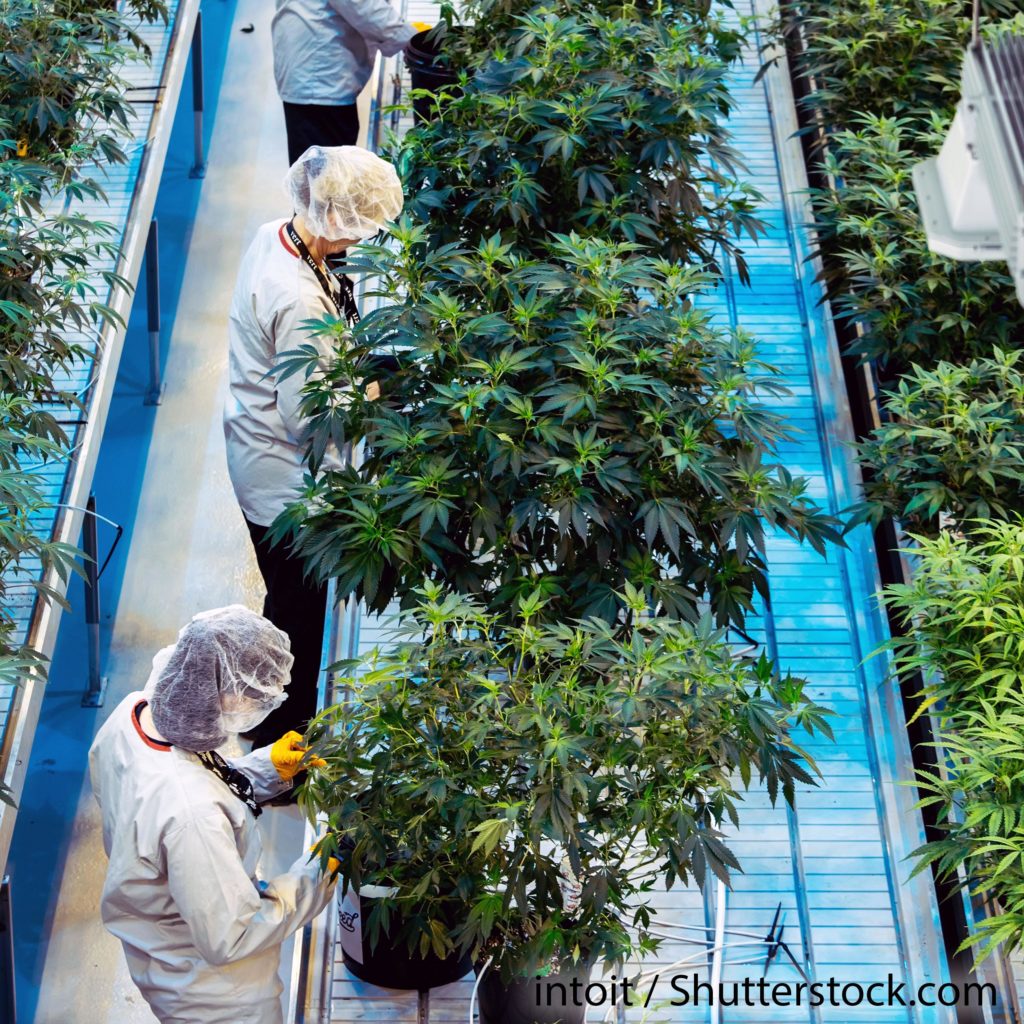 The number of dispensaries in each province will vary hugely, too. In Alberta, up to 250 stores are expected to open in the first year, whereas in Ontario that figure is just 40, and in Quebec and New Brunswick it's even lower at 20. In each province, the process for issuing licenses is lengthy, meaning delays, uncertainty and frustration for both businesses and consumers.
In early November, the Ontario government issued its regulations for private cannabis stores. Applications for licenses will begin on December 17, and will not be issued to any cannabis retailers operating after the October 17 legalization date. Anyone with links to organized crime or unable to demonstrate tax compliance will also be shut out of the industry.
Consumers are complaining about prices, too, with big discrepancies across the provinces. For example, the price of Lemon Skunk varied from $11.22 per gram in British Colombia to $15.50 per gram in New Brunswick. Pre-tax price for flower is estimated to be around $7.50 per gram. One of the first shoppers at the Cannabis NB store in Moncton, New Brunswick, left without buying anything because prices were too high.
What's the Fix for Canada's Cannabis Shortage?
Back in 2015, when Prime Minister Trudeau announced plans to legalize cannabis, he said his goal was to eliminate the "criminal organizations" selling it. As a result, the new regulations impose far tougher penalties on anyone selling without a license. Prior to legalization, an arrest for selling weed meant a short jail term at worst.
Today, anyone breaking the law by selling without a license or selling to minors can face fines as high as $5 million Canadian dollars and/or up to 14 years in prison. In a Twitter post on November 9th, Jodie Emery, one of Canada's most prominent cannabis activists, said: "Legal cannabis shortage? Why not legalize the thousands of existing cannabis suppliers that have supplied demand – peacefully, consensually & with no force or coercion – for decades? BC is world-famous for having tons of high-quality cannabis. It already exists."
Black market dealers are happy so many dispensaries, their biggest competition, have been shut. They expect customers to remain loyal due to lower prices. "The majority of people aren't connoisseurs and don't have a lot of money to spend on pot," said one dealer in an interview with The Guardian.
"They want a good deal and don't care, or know, much about quality. If the government prices pot too high you're not giving those people an option, so they will stick with the black market." Because government-approved weed will also be restricted to around 20 per cent THC, many consumers will stick with the black market to buy higher quality bud.
"What does the government know about growing weed?" was a sentiment this writer encountered often when visiting Toronto during the summer, an opinion shared by another dealer: "[government weed] is going to be mass produced, like Labatt's beer or Budweiser, all off-the- shelf, generic, it'll taste the same every time. It won't have much strength so it's like you're really just buying a flavour."
Rosalie Wyonch, a policy analyst at the CD Howe Institute, is not surprised by Canada's cannabis shortage, and predicts the government could lose up to $800 million in revenue to the black market. In an interview with Merry Jane, Emery criticized the new regulations, saying: "Legalization should mean the legalization of the industry that grew despite prohibition, not the exclusion of [industry] pioneers and prohibition victims."