Many of the USA's states have now legalised cannabis, either for medicinal or recreational use, or both. However, the country's federal law still classifies the plant as a Schedule I drug, which theoretically identifies it as being as dangerous as heroin. With hemp now being legal to grow in the USA, many are wondering if the law will further change in the future.
Recreational cannabis
Illegal

Medicinal cannabis
Illegal
Cannabis laws in the USA
Can you possess and use cannabis in the USA?
The USA has both federal and state drug laws. In all instances, federal laws supersede state laws; including regarding the recreational use of cannabis.
Here's a brief run-through of the main federal drug laws in the country:
Controlled Substances Act
This act was passed as part of President Nixon's Comprehensive Drug Abuse Prevention and Control Act of 1970. Among other things, it established a classification system for drugs. Drugs were placed into one of five categories – ranging from Schedule I (high potential for abuse, significant risk to safety) to Schedule V (acceptable medical treatment).
Cannabis was categorised as a Schedule I drug, along with heroin and LSD, among others.
Anti-Drug Abuse Acts
In 1986, the Anti-Drug Abuse Act was introduced. This Act established mandatory minimum sentencing laws for offenders, including those caught using cannabis. The exact term of the sentence was determined by the quantity of drugs the individual was caught with, and which drug it was.
The law was updated in 1988, and introduced minimum sentences for minors caught using cannabis. Unsurprisingly, this Act resulted in a rise in the prison population, with more people incarcerated for drugs-related crimes.
Current federal penalties
The USA's federal laws focus on the number of times an individual commits the offence, rather than the actual quantities of cannabis.
Possession of cannabis is punishable by up to one year in jail and a minimum fine of $1,000 for a first conviction. For a second offence, the individual may be imprisoned for up to two years (with a mandatory minimum sentence of 15 days), plus receive a $2,500 fine. Both of these instances are regarded as 'misdemeanours' in the eyes of the law, not felonies.
However, any further instances may be classified as a felony, and the penalties are more severe. The minimum prison sentence is 90 days (the maximum is three years) and the fine is increased to $5,000.
To make matters more complicated, each case of cannabis possession is regarded as one of two categories – simple possession, or possession with the intention to distribute.
If the individual is caught with small amounts, it is regarded as for personal use only, and the above sentences apply. The same penalties are also used for those caught with drug paraphernalia, such as a smoking pipe.
However, if the individual is caught with larger quantities (perhaps broken into smaller bags), or if they are caught with equipment or assets associated with selling drugs, such as a set of scales or lots of money, this is regarded as a more serious offence.
President Trump's cannabis stance
The USA's current president, Donald Trump, has (to date) adopted a more ambiguous position on cannabis laws.
In 2018, Buzzfeed News broke a story about Trump's secret 'anti-weed' committee – with plans to launch a series of public campaigns to demonise the drug. The report revealed that the committee planned to ignore any facts or information about positive factors relating to medicinal cannabis, and instead, focus on the negatives.
However, other sources claim that Trump is in favour of legalising cannabis; or at least, for medicinal purposes. Greg James, publisher of Marijuana Venture, comments: "Trump is not a person with convictions, but rather someone who does whatever he thinks will win some short-term approval from his base."
Interestingly, former US Attorney General Jeff Sessions also stated that cannabis was not as dangerous as heroin, and during a hearing, clarified that:
"Our policy (…) is that the federal law remains in effect and a state can legalise marijuana for its law enforcement purposes, but it still remains illegal with regard to federal purposes."
Can you sell cannabis in the USA?
The sale or supply of cannabis is regarded as a much more serious offence than possession. There are set penalties in place for the transportation, sale or smuggling of drugs; and these are determined based on:
What drug was being sold or transported
Where it was being distributed
Where the arrest occurred (penalties differ from state to state)
If the drugs were distributed to minors
Cannabis is no longer classified as a 'hard drug', and as such, the penalties for trafficking it are less than for other substances, such as cocaine or LSD.
If caught trafficking less than 50 kilograms, the individual may be given a prison sentence of up to five years, plus a fine of $250,000 for a first-time offence. If caught a second time, this is increased to up to 10 years in prison, and a $500,000 fine.
Those caught trafficking amounts of 50 to 99 kilograms can receive a sentence of up to 20 years in prison, plus a $1 million fine for the first offence.
If the amount of cannabis is 100 to 999 kilograms, then a five to 40-year prison sentence is given, plus a $500,000 fine, and if the amount is 1,000 kilograms or more, the offender may receive life imprisonment, and a $1 million fine. The penalties are doubled if the cannabis is supplied to a minor, or within 1,000 feet of a school.
Gifting or sharing small amounts of cannabis with another person (without any money changing hands) is regarded as possession, not sale or supply.
Can you grow cannabis in the USA?
Growing cannabis is classified as 'drug manufacture' under USA federal law. This means it is regarded as a criminal offence.
Punishment is based on the number of cannabis plants the offender is caught growing.
50 plants or under – Up to five years in prison, plus a $250,000 fine
50 to 99 plants – Up to 20 years in prison, and a $1 million fine
100 to 999 plants – Between five and 40 years in prison, and a $500,000 fine
1000 plants or more – 10 years to life, plus a $1 million fine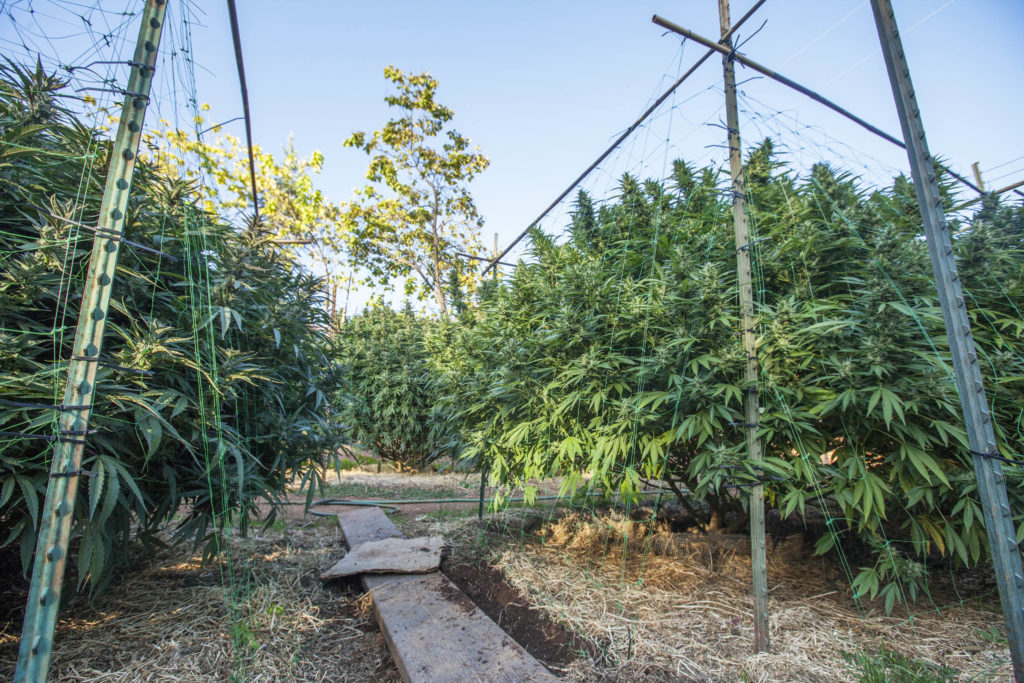 Is CBD legal in the USA?
Some states in the USA have legalised cannabis and its derivatives (including CBD) for medicinal or recreational use. However, CBD is still illegal at federal level, and technically, it is classified as an illicit Schedule I drug.
This means that, while CBD can be used legally in parts of the country, it cannot be transported across state boundaries. This is problematic for businesses that make CBD products. Some companies have attempted to claim that their products should be classified as dietary supplements or botanical extracts, leading the FDA to issue "cease and desist" letters, emphasising that the federal law does not see CBD in these terms.
This stance was further clarified in 2016, when the Drug Enforcement Agency (DEA) created a new category under which to classify extracts of the cannabis plant (like CBD). This emphasised, under no uncertain terms, that it was still illegal.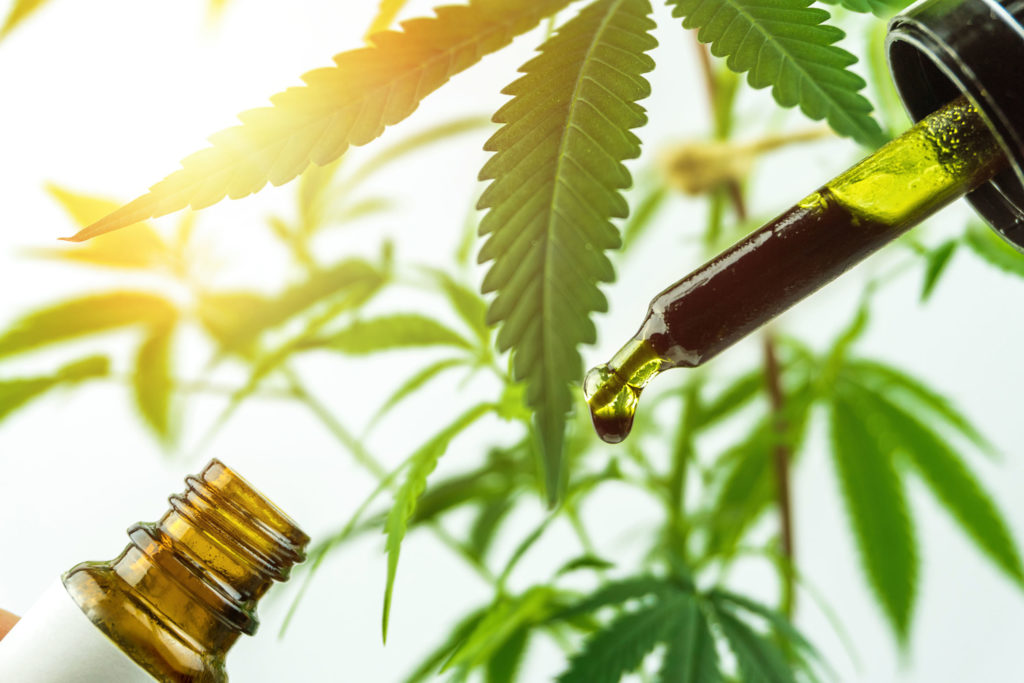 What about the Farm Bill?
The 2018 Farm Bill, which removed hemp (and its by-products) from the Controlled Substances Act, led many to believe that, as long as the CBD was extracted from hemp and didn't contain THC, it would be legal to sell and purchase.
However, the Food and Drug Administration (FDA) issued a statement, declaring that the sale of CBD products was still under their jurisdiction. This means that CBD can legally be extracted, but not sold. Possession of CBD products has not been criminalized under any current laws.
Can cannabis seeds be sent to the USA?
Cannabis seeds are illegal to possess, purchase or buy, according to federal law. For this reason, they cannot be mailed into the country.
However, some states have legalised cannabis cultivation, and cannabis seeds can be purchased and sold in these states.
Medicinal cannabis in the USA
Many of the USA's states have now legalised medicinal cannabis. California was the first to do so, in 1996, and since then, the majority of other states have followed their example.
However, medicinal cannabis remains illegal at federal level. Cannabis is classified as a Schedule I drug (the most dangerous), regardless of whether it's used for medicinal or recreational benefit.
In 2009, President Obama encouraged federal prosecutors not to penalise people who distributed cannabis for medicinal purposes, in accordance with their state law. This was further reinforced in 2013, when the US Department of Justice released a statement saying that they expected "strong, state-based enforcement efforts (…) and will defer the right to challenge their legalisation laws at this time."
It's possible that the federal law may change, as President Trump has spoken out in support of medicinal cannabis in the past. However, in 2019, he issued a signing statement on medicinal cannabis, which gives his administration the right to enforce federal drug laws, even against people who comply with the state laws.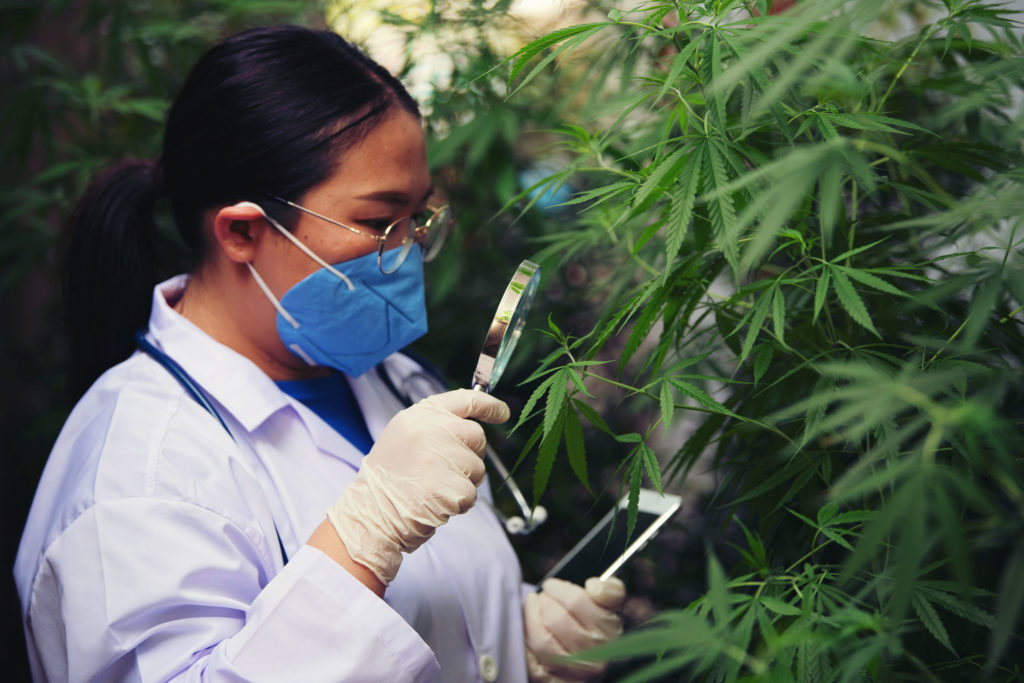 Industrial hemp in the USA
Hemp cultivation was legalised by President Trump in 2018. This new Farm Bill provided farmers in the USA with the means to grow hemp on a large-scale basis, and will next be renewed in 2023.
The Bill places industrial hemp under the supervision of the Agriculture Department. In order to be legal, the hemp must not contain any more than 0.3% THC (the substance responsible for providing the 'high') on a dry weight basis. However, despite hemp cultivation being made legal at federal level, the production of CBD remains technically illegal, and under FDA control.
This hasn't stopped several multi-national companies from getting excited about the future, with many poised to start making CBD products as soon as they're legally able to proceed. These include organisations like Tilray Inc., Molson Coors Brewing Co. and Coca Cola Co.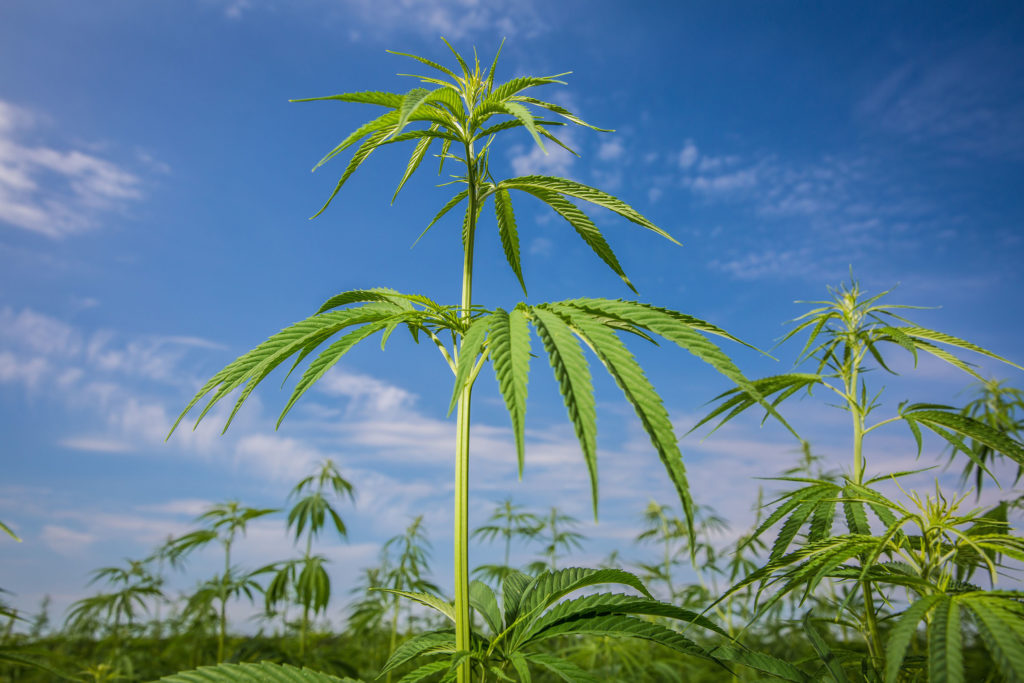 Good to know
If you are travelling to the USA (or currently live there), you may be interested to know the following:
Cannabis history
The USA has a complicated history with cannabis. Prior to the 1900s, cannabis was widely used and grown across the USA. When the first colonial people arrived at the country's shores, they were encouraged to grow hemp, as a useful material for fabric and rope.
However, this all changed with the introduction of the Marihuana Tax Act in 1937. This was the first step towards complete prohibition, and its effects can still be felt today.
According to The Emperor Wears No Clothes by Jack Herer, the largest driving force for cannabis's prohibition was Randolph Hearst. He was a renowned press baron, and the hemp plantations grown by his Mexican neighbours interrupted his plans for expansion. Hearst began to lose both money and land, and eventually, a large portion of his business.
Hearst was furious, so decided to use his own publications to denounce cannabis. This media campaign, declaring the plant to be dangerous and evil, soon put a stop to his competitors' hemp empire. He also used his newspapers to spread racist mistruths about Mexican criminals and their excessive cannabis consumption.
Hearst was backed by some powerful figures, such as Harry J Anslinger of the Federal Bureau of Narcotics. Unsurprisingly, they managed to destroy the hemp industry in the country.
As the years went on, the situation started to change in the USA. But it's taken a long time for it to recover from the force of Hearst's media smear campaign.
Attitudes towards cannabis
The majority of people in the USA are in favour of legalising cannabis at federal level. This seems to be largely due to the shift in media representation. No longer is cannabis so widely demonised – in fact, its benefits are now openly discussed on television and in the newspapers, which in turn, is having an influence on the people in the country.
There are still some people who are staunchly against its legalisation. The current government (Republican) have traditionally adopted a conservative attitude towards the use of cannabis, and many voters adhere to the belief that it's damaging to society. However, even President Trump seems to be advocating making medicinal cannabis legal in federal law.
Cannabis arrests and racism
It's a fact that more non-white people are incarcerated for drugs-related crimes in the USA than white people. While politicians over the years have claimed that this is due to cannabis usage being higher in non-white communities, the truth isn't anywhere near as clear-cut. Indeed, there seems to be an undercurrent of racism driving this narrative.
For example, according to figures from the Center on Juvenile and Criminal Justice, overall arrest rates in California decreased by 40% between 1990 and 2008. However, arrests for cannabis-related crimes leapt up by 127% – the only offence to increase during this time.
In 1990, numbers of non-white cannabis-related arrests were basically the same as white arrests (despite the fact that non-white people comprised far less than 50% of the population). In 2008, 62% of all the people arrested were non-white. 42% were below the age of 20.
Some politicians in the USA have used figures like these to suggest that cannabis-related crime is a bigger issue in non-white communities, particularly among African-Americans. However, this has been shown to be incorrect. In fact, black people use cannabis at roughly the same rate as white people. Ironically, in the 18-25-year-old age group, more white people than black people consume it.
This incorrect opinion is pervasive, damaging, and needs to be addressed.
Removing children from cannabis-users' homes
Another disturbing practice is the removal of children from their home, due to a parent or guardian being caught using cannabis. Sometimes, even being arrested with a limited quantity of the substance is enough for the Child Protective Services (CPS) to conclude that the adults involved are unfit to look after children.
There are no official figures indicating how often this occurs, but several reported cases suggest that it's not a rare event. Some of the recent cases have involved those using cannabis for medicinal purposes; even those who are using the substance in a US state that has approved medicinal cannabis use.
Brielle 'Bree' Green is one such example. She was removed from her family home at the age of eight months, despite the fact that both her parents were registered medicinal cannabis patients. The parents had to fight a long, protracted battle to have their daughter reinstated under their care.
Cannabis events in the USA
The USA hosts several major cannabis events throughout the year. Here are just a few to look out for:
NYC Cannabis Parade. The NYC Cannabis Parade has been running since the 1970s, and sees people joining forces to advocate the legalisation of the plant. As well as the parade, there's also a rally, with plenty of speakers discussing key issues in the industry, and music performances too.
The Seed to Sale Show. This B2B (business to business) event, held in Boston, features 3,000 industry leaders and over 150 exhibitors. It's designed to cover all aspects of cannabis entrepreneurialism.
Hempcon. Hempcon in San Francisco brings together cannabis enthusiasts from across the country. There are cannabis vendors, plus competitions and entertainment for visitors to enjoy.
Cannabis World Congress. This New York-based event seeks to educate about the opportunities in the cannabis and hemp industry. In addition to NYC, the event also takes place in Boston and Los Angeles.
Will cannabis be legalised in the future?
The future of cannabis hangs in the balance in the USA. President Trump has suggested that medicinal cannabis will be legalised at federal level, but as of yet, has not indicated that recreational use will follow suit.
Given the Republican government's conservative values, it seems unlikely that recreational use will be made legal any time soon.
Disclaimer:

While every effort has been made to ensure the accuracy of this article, it is not intended to provide legal advice, as individual situations will differ and should be discussed with an expert and/or lawyer.