Despite growing interest in the medicinal benefits of cannabis, funding for new research can be hard to come by. Federal government funding seems largely geared towards investigating the negative aspects of cannabis, while studies assessing its potential benefit are suppressed. However, there are signs that this is changing.
Despite growing interest in the medicinal benefits of cannabis, funding for new research can be hard to come by. Federal government funding seems largely geared towards investigating the negative aspects of cannabis, while studies assessing its potential benefit are suppressed. However, there are signs that this is changing.
The DEA, NIDA and federally-grown cannabis
One agency that is often implicated in manipulation of research funding for political ends is the National Institute on Drug Abuse (NIDA). This agency has control over all cannabis used in approved clinical trials—and as was widely reported just months ago, their supply has just increased from 20kg to 650kg per year—but it has a mandate from Congress to study the negative consequences of drug abuse, rather than the drug's potential benefit to human health. Thus, coordinating positive medical research on cannabis is simply not within their jurisdiction, according to their official line—although this position has been under heavy fire and is looking like it may not hold out for much longer.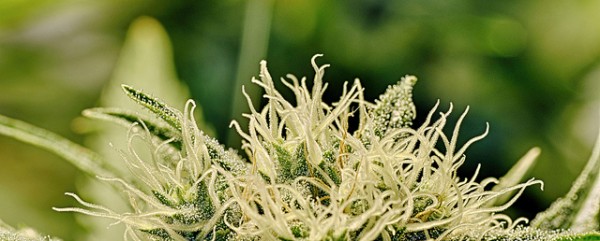 Due to cannabis's Schedule I status, researchers wishing to investigate cannabis must apply for a license from the Drug Enforcement Agency (DEA), and then request access to the supply of federally-grown cannabis controlled by NIDA. In practice, this procedure is beset with challenges, both financial and political, and cannabis research has been severely impeded as a result.
For the most part, these challenges originate from the DEA and NIDA themselves. In the 1990s, both agencies refused repeated requests by University of California professor, Dr. Donald Abrams, to obtain licensing and materials to investigate cannabis' possible role in managing AIDS-wasting syndrome. His preliminary research had been approved by the FDA and several other regulatory bodies, yet his applications were blocked until 1998, when they were finally approved by both agencies.
The FDA/NIDA standoff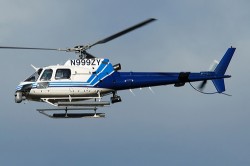 The problems faced by Dr. Donald Abrams were not an isolated occurrence; several other research groups have found their applications have been held up or unfairly rejected. In 2011, the Food and Drug Administration (FDA) approved a clinical trial conducted by the University of Arizona and funded by the Multidisciplinary Association for Psychedelic Studies (MAPS), investigating cannabis' potential to treat symptoms of post-traumatic stress disorder (PTSD). The trial then spent almost three years in limbo, with two out of three testing stages completed, due to NIDA's refusal to supply the researchers with medical cannabis requested by the FDA.
In an unexpected turnaround, the Department of Health and Human Services (HHS) in March 2014 approved the supply of federally grown cannabis for the PTSD study. A statement released by MAPS noted that the organisation had been "working for over 22 years to start marijuana drug development research", and that the occasion marked the first time a decision had been made in their favour.
Federal cannabis at the University of Mississippi
Currently, all cannabis available for medical research is controlled by NIDA and produced at a farm owned and operated by the University of Mississippi. Attempts have been made by various parties to extend licensed growing facilities beyond this sole establishment, including a petition presented by an agronomist at the University, Lyle Craker. The Drug Enforcement Agency (DEA) deals with these applications and despite a recommendation made in 2007 by one of its own judges, Mary Ellen Bittner, all such petitions have thus far been denied.
In May 2014, the DEA issued a statement in the Federal Register to the effect that it would increase annual cannabis production from 21kg to 650kg, due to increased demand from researchers. Coming so soon after ruling in favour of the University of Arizona, this is a strong indication that the relevant government agencies are approaching some kind of acceptance of cannabis and that unnecessary obstacles to funding may soon be a thing of the past.
What other agencies play a role in cannabis funding?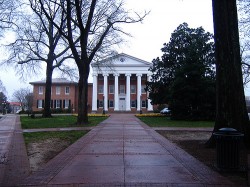 As well as supplying cannabis itself, NIDA is also responsible for coordinating and allocating federal funding for research efforts, and along with Columbia University, is the joint leader in the number of studies solely funded by them. Between 2003 and 2012, the two organisations were responsible for 65 research projects each; they received $32 million and $16 million in federal funding respectively. Despite producing only 52 studies, the New York Psychiatric Institute received the largest federal allocation of funds at $45 million.
As well as directly funding these 65 studies, NIDA also administered a total of 1,837 projects, and oversaw the distribution of $713 million between the projects. According to NIDA, the majority of projects focused on evaluating the risks of cannabis, including its potential impact on brain function, and developing abuse prevention and treatment strategies.
Not all cannabis studies are equal
While there has been substantial research into medical cannabis, there have been very few studies that meet or even approach the gold standard set out for clinical trials—the clinical controlled trial. For an investigational new drug (IND) application to even reach this stage of testing, the FDA must review existing preclinical data before it grants approval for clinical tests on humans. Then, three phases of clinical tests on humans begin, the first of which is usually small-sample and conducted only on healthy volunteers to ensure safety. If Phase 1 testing does not demonstrate unacceptable toxicity, larger controlled studies can be conducted in Phase 2 and 3.
The vast majority of cannabis research is preclinical, in that it is conducted on animals or in vitro in a laboratory setting; some preclinical research may also be in the form of computational modelling, such as the investigation of neurotransmitter signalling systems in the brain. Only twenty or so of the thousands of studies available online, are controlled clinical trials. The failure of most preclinical research into cannabis to progress to clinical testing is the key issue, and one that cannot be explained solely by claiming that the studies did not merit further investigation.
Doctors see cannabis restrictions as unwelcome
The medical establishment has repeatedly voiced objections to the prohibition of cannabis. When lawmakers developed and implemented the Marihuana Tax Act of 1937, the American Medical Association (AMA), the largest organisation representing doctors in the USA, was among the most vocal opponents.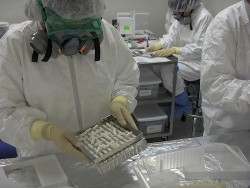 In 2009, the AMA called for a review of cannabis' Schedule I designation, which categorises the drug as having no medicinal value, no accepted use in medicine, and a high potential for abuse. The American College of Physicians (ACP), the USA's second-largest doctors' organisation, has also recently called for criminal penalties to be waived both for doctors that prescribe cannabis and for patients that use it.
As well as the AMA and ACP, various other prominent scientific organisations, such as the National Institutes of Health (NIH) and the Institute of Medicine (IOM), have strongly recommended reevaluating existing policies and removing cannabis from Schedule I on the Controlled Substances list.
Are the FDA & DEA finally poised to reclassify cannabis?
Now, in response to a request from the DEA, the FDA has begun the process of reviewing cannabis' place on the Controlled Substances list. While such a move on the part of the DEA may seem unprecedented, the agency had made similar requests at least twice before, once in 2001 and again in 2006, each time at the behest of petitioning members of the public. Each time, the FDA reviewed the available evidence and ruled that cannabis should remain a Schedule I substance.
The precise role of the respective agencies at time seems unclear, and indeed may be somewhat overcomplicated in the interests of keeping the public under-informed and therefore unable to take them to task as easily.
The DEA is the main agency dealing with regulation and enforcement of the Controlled Substances Act, while the FDA and NIDA in conjunction provide the DEA with analysis of controlled substances and recommendations on their regulation. The HHS, which is the government agency responsible for developing and implementing public health services, typically will request a review of a controlled substance by the FDA; the results of this review provide the basis for the scheduling recommendation then given to the DEA. The DEA considers the recommendation and conducts further reviews before making its own final classification.
State funding in Colorado
Disillusioned by the lack of federal action on cannabis funding, certain state legislatures have been setting up funding allocations of their own in an effort to speed up research and bring more cannabis therapies through the approval process. In Colorado, state policymakers recently approved Senate Bill 155, which outlines the establishment of a $10 million annual budget to fund clinical and observational research into medical cannabis. An advisory council made up of medical and professional experts will also be established, which will assess proposals and allocate funding accordingly.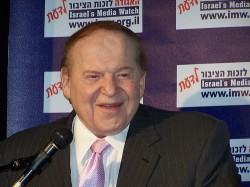 The fund will be maintained by tax dollars collected from legal cannabis businesses. Colorado policymakers hope that by committing to the funding of objective, empirical research on medical cannabis, the state will become a national leader in cannabis research. As the sales figures for Colorado since legalising recreational cannabis have been hugely positive, this strategy will no doubt prove popular in future as support for cannabis in general grows apace.
State funding in California
Aside from Colorado, only California has a history of setting aside a portion of the state's annual budget for the purpose of funding cannabis research. Over the last ten years or so, various state universities have received funding to conduct clinical trials on medical cannabis.
In 2011, Senate Bill 847 was approved in California, leading to the establishment of the University of California's Center for Medicinal Cannabis Research (CMCR). The Center is charged with coordinating research proposals into medical cannabis and allocating funding as appropriate; as per the details of SB 847, it will oversee a three-year program investigating the potential risks and benefits of medical cannabis.
Particularly, areas of research will include neuropathy and other forms of chronic pain, HIV- and cancer-related weight and appetite loss, cancer-related nausea, and muscle spasticity as a result of multiple sclerosis.
Funding sources don't always seem to know what they're doing
It was recently reported that the Florida-based casino tycoon Sheldon Adelson, who is well-known for his remarkably generous contributions to Republican Party members and affiliated organisations, contributed $2.5 million to the Drug Free Florida Committee, an organisation recently formed to oppose legalisation of medical cannabis in Florida.
However, the Dr. Miriam and Sheldon G. Adelson Medical Research Foundation—which is funded by his capital—also produced a 2013 study indicating that cannabis can reduce suffering caused by multiple sclerosis. In the study, researchers from the Tel Aviv University and Weizmann Institute of Science in Israel demonstrated that CBD and THC reduce and prevent inflammation in mice suffering from MS-related diseases.
Florida's Amendment 2 aims to legalise possession, cultivation and sale of medical cannabis to treat a list of approved conditions, as prescribed by a licensed physician. It will appear on the ballot this November, and preliminary reports suggest that as many as 90% of native Floridians support it. That Adelson is both opposing its legal use in medicine while simultaneously funding positive research into cannabis is hugely hypocritical, and unlikely to win him much success with the public of Florida. After all, of the nine Republican candidates he contributed approximately $42 million to during the 2012 election, eight of them lost at the polls.
Setting up cannabis-specific funding trusts
Adelson's Medical Research Foundation is just one of around 88,000 public and private trusts and foundations active in the USA today, which distribute over $40 billion each year for various purposes including charitable acts, research, and education.
The cannabis industry has proven uniquely profitable over the last decade or so in the areas where its sale and use has been legitimised, and certain key industry members have become astronomically wealthy. Thus, the opportunity for a cannabis-focused charitable trust or similar organisation to be set up and funded with industry capital now exists, and its value should be clear to anyone within the industry.
As several powerful, well-funded organisations exist purely to unfairly denigrate cannabis and other substances that absolutely have medicinal value, the idea that we need to do more to counterbalance this phenomenon and add an opposing voice is clearly valid. However, it is vital that such funding sources are impartial and apolitical, and do not serve the interests of specific industry members over others.
Thus, the cannabis industry needs a trust that is both funded and managed by impartial parties, and which must operate in transparency to bypass any accusations of bias or corruption. What investment in such a scheme will bring are not immediate financial dividends, but rather an important step towards fully legitimising cannabis science through empirical research, thereby allowing the industry to reach greater heights and greater profitability.
Update 28/10/14: The above-mentioned PTSD study is now in jeopardy as despite government approval for funding, the University of Arizona in July 2014 discontinued the contract of the head researcher, Suzanne Sisley. Sisley and MAPS are currently seeking alternative institutes with which to collaborate.