On June 15th 2013, a day before the Dutch Cannabis Liberation Day, a peaceful protest also took place in Ireland. One of the speakers was Member of Parliament Luke Flanagan, who spoke about the development of his bill to legalize the possession and cultivation of cannabis.
The Legalize Cannabis Ireland protest took place for the seventh time on the O'Connell Bridge in Dublin. There were various speakers during the protest, including Luke Flanagan. He is an independent member of the Lower House of the Irish Parliament, and is a known cannabis activist. ""I have been campaigning for years for the legalisation of cannabis and I am preparing a Private Members' Bill that I will be putting before the Dáil" explains Flanagan, "…the fact is, people are smoking it [cannabis] and the Government is losing a massive amount of money by not regulating it and taxing it."
Cannabis debate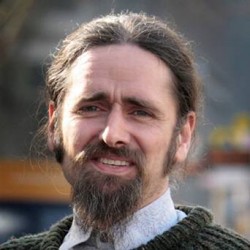 Flanagan does not expect the bill to gain a majority vote, but does not see this as a negative. An important goal of the presentation of the bill is to create a debate where adversaries can openly express themselves. "Let's say you do have a situation where people vote it down, well, at least we will have had three hours debate over a two day period in Dáil Éireann (Irish parliament) and people will get to hear serious arguments [in favour] and I will get to hear the counter-arguments from anyone else," he said to the Irish Journal.
Medicinal Use of Cannabis in Ireland
It does not appear that cannabis legalization in Ireland will take place within the foreseeable future, but the debate that Flanagan is aiming for comes at the right moment. Arguments are currently taking place of the permissibility of the cannabis based medicine Sativex. The Irish Medical Board has allowed the substance, but the Misuse of Drugs Act still forbids any cannabis use in the country, including for medicinal purposes. The Ministry for Health has announced that plans to change the law to allow for the prescription of Sativex will be proposed this summer.
It is hoped that Flanagan can present his bill at around the same time. This would visibly heighten the impact of both events, and create an excellent starting signal for a more liberal cannabis policy. Sensi Seeds will obviously maintain close attention to reporting these developments.