Medical Israel is at the cutting edge of medical cannabis research. The renowned cannabinoid scientist Raphael Mechoulam and his team discovered the structure and properties of THC and CBD in the 1960s; since then, research has continued apace, aided by ever-relaxing government legislation as the safety and efficacy of cannabis is repeatedly proven.
Israel has been at the forefront of medical cannabis research for decades, and has made some of the most notable discoveries to date. Israel's most famous cannabis researcher Raphael Mechoulam was the first to identify and isolate the THC molecule; now, a whole industry has sprung up as a result of his team's work – and as global cannabis laws continue to ease, the nation is poised to be at the cutting edge of the industry.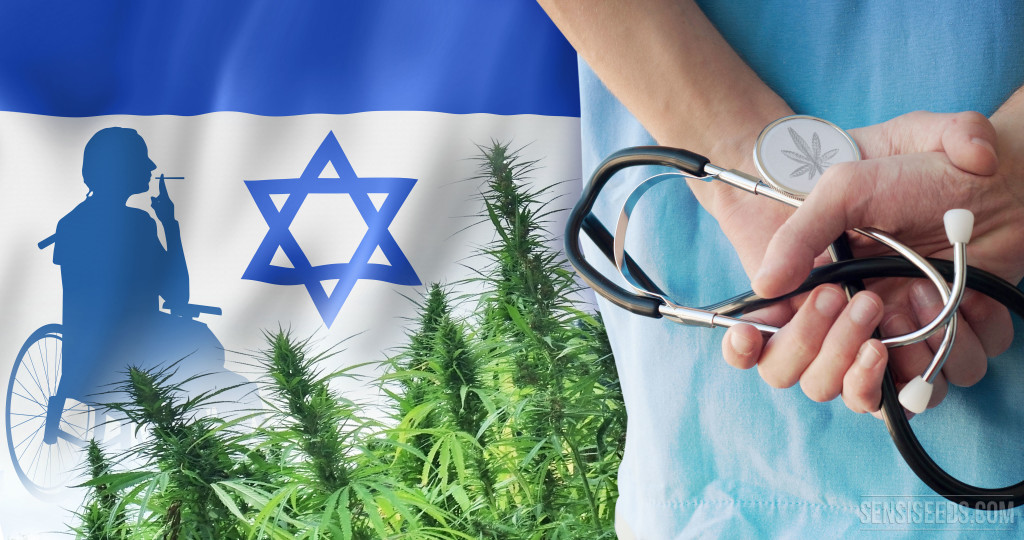 The History of Medical Cannabis Research in Israel
Medical research into the properties of cannabis in Israel really began with Dr Raphael Mechoulam, who commenced his studies in the 1960s while at the Weizmann Institute of Science in Rehovot, not far from Tel Aviv. Mechoulam relates in an interview with Nature in 2015 that his research began with five kilos of hashish procured from police seizures, and that "for years, (he) continued to get legal cannabis from the police".
Mechoulam and his team of researchers soon isolated and identified the major cannabinoid, cannabidiol (CBD) in 1963. The following year, the team isolated the principal psychoactive compound in cannabis, ?⁹-tetrahydrocannabinol, along with several other major cannabinoids.
In 1994, the structure of the first endogenous cannabinoid (endocannabinoid) anandamide was first described by a Czech analytic chemist and member of Mechoulam's team, Lumír Hanuš, along with an American molecular biologist, William Devane. A year later, another member of Mechoulam's team, Shimon Ben-Shabat, elucidated the structure of a second endocannabinoid, 2-AG.
Medical Cannabis Legislation Opens Up the Israeli Market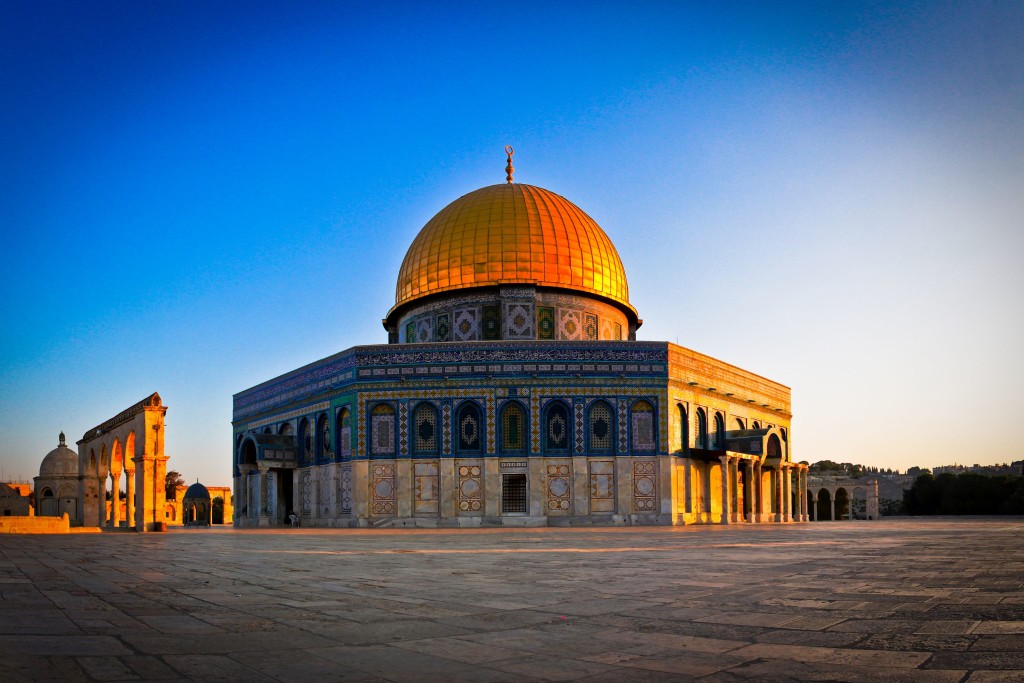 The Israeli government formally approved legalised medical cannabis in 1999, for patients suffering from a limited range of conditions including intractable cancer pain and AIDS. However, for the first few years, patient numbers remained extremely low, and accessing medical cannabis was difficult.
In 2007, the Israeli Ministry of Health began an official medical cannabis policy, under which patients could receive cannabis free of charge from licensed facilities operating on a non-profit basis. They also issued the very first license to breed and grow cannabis for the medical market to a company called Tikun Olam, which has gone on to become one of the most prominent medical cannabis businesses in the world today.
In 2009, the Ministry of Health passed a new set of regulations that increased the number of licensed medical cannabis producers, allowing for increased patient numbers. In 2009, approximately 1,800 patients were registered, and numbers having been steadily rising since.
In 2015, it was reported in Techcrunch that the number of licensed medical cannabis patients in Israel was over 22,000, up from around 14,000 in 2013. The number of registered patients continues to increase with every year, and it is estimated that the figure will be 40,000 by 2018.
However, Israeli cannabis companies now operate on a for-profit basis, a move that was considered necessary in order to make the industry sustainable. Thus, cannabis is no longer free for medical cannabis patients; instead, a flat rate of around €90 ($100) is charged, regardless of quantity.
Quantity itself has also decreased since the program was first implemented, from 100 grams per patient per month down to approximately 28 grams. Nonetheless, medical cannabis in Israel is among the cheapest in the world.
Medical Cannabis Breeding Programs in Israel Today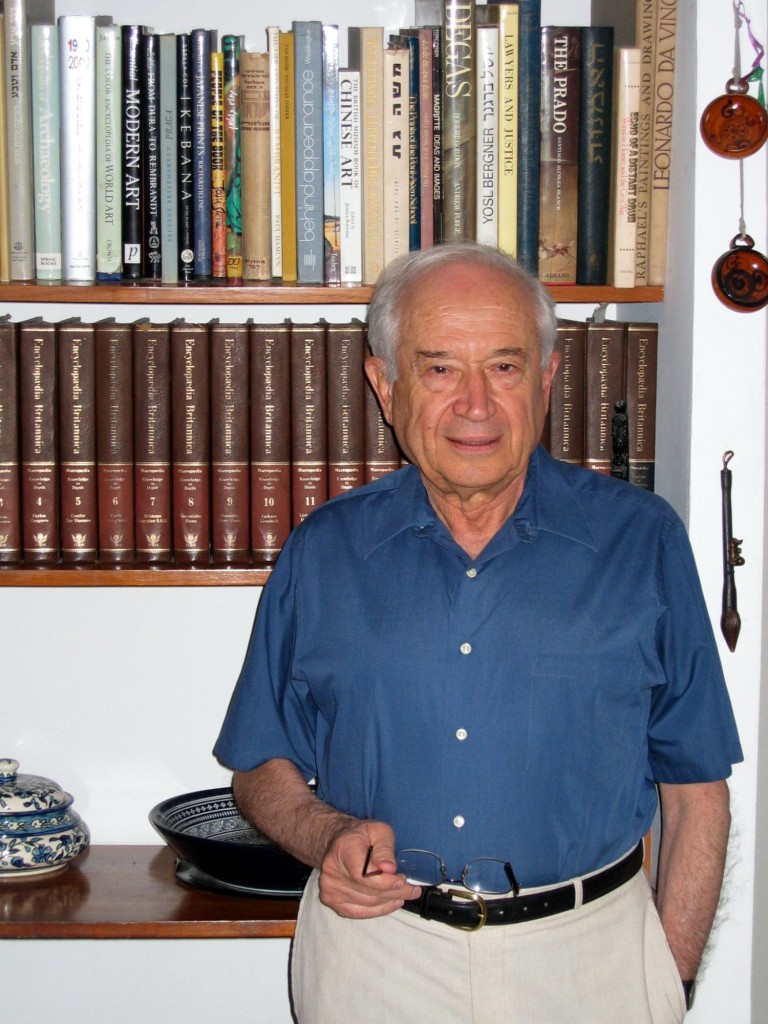 Over the last decade or so, research into practical applications for cannabinoids has intensified, which (along with a growing understanding of the importance of differing cannabinoid ratios for different diseases) has led to the development of several important Israeli medical cannabis strains.
The most famous of these is "Avidekel", a strain that contains just 1.1–2 percent THC and almost 14.5–16.3 percent CBD. Avidekel was developed by Tikun Olam in 2012 after three years of breeding.
Avidekel has since been the subject of a paper comparing its effect to purified CBD – and in contrast to the purified molecule, the whole-plant extract did not exhibit a bell-shaped dose-response curve, meaning that it could have far greater efficacy at treating a wider range of illnesses.
As well as Avidekel, Tikun Olam has developed a further 15 medical cannabis strains, including a variety with even higher CBD levels ("Rafael"; 1.1–2 percent THC, 15–17 percent CBD) and a variety with very high THC levels ("Eran Almog"; 24–28 percent THC, 0 percent CBD).
Alongside Tikun Olam, there are a further seven licensed medical cannabis producers in Israel. Together they supply logistical centres that distribute medical cannabis to government-licensed pharmacies, who in turn distribute it to their patients.
What Other Innovations are Israeli Companies Working On?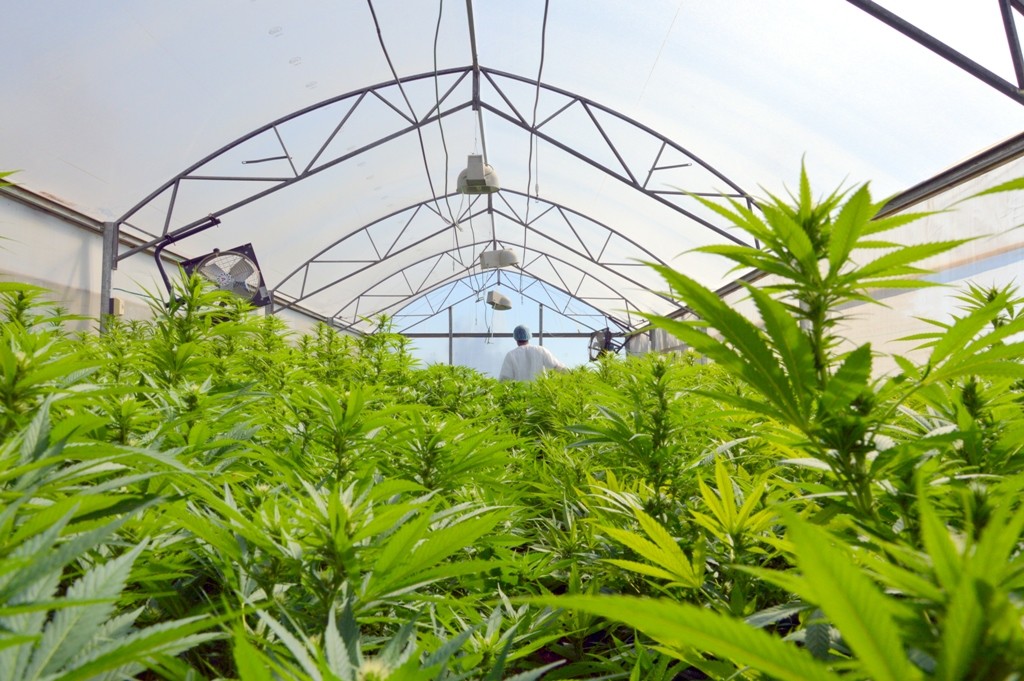 As well as developing specialised medical cannabis strains, Israeli companies are also hard at work developing innovative products for the global market. It is within this realm of research & development that the stark difference between the Israeli and the U.S. systems is most clearly highlighted – in the U.S., cannabis research is still heavily restricted, and far more likely to be approved if it seeks to find a negative effect of cannabis.
But in Israel, this "original sin" approach to cannabis research simply does not exist. As cannabis has repeatedly proven its safety, the authorities' confidence in prescribing it as medicine has steadily increased, and Israeli companies are now given a great deal of freedom to develop new ways of easing human suffering in the form of cannabis-based medicines.
It also helps that Israel has already long been known as "The Startup Nation" for its eagerness to incubate and develop new business ideas – and now, some people are beginning to refer to it as "The Spark-Up Nation"!
One startup, CanoMix, intends to specialize in marker-assisted breeding, an advanced breeding system that uses genetic analysis to pinpoint desired traits in order to select for them in future generations. CanoMix is even developing a streamlined breeding program, EZ-Solutions, for home and hobby growers that wish to learn how to breed their own strains.
Another company, Eybna Technologies, is a "unique team of researchers, breeders, herbalists and flavorists" that focuses on producing high-quality, food- and medicine-grade terpene extracts. Eybna also offers solutions to growers wishing to maximise the terpene content of their crops, and provides terpene analysis services using gas chromatography–mass spectrometry (GC–MS) and high pressure liquid chromatography (HPLC).
Another notable startup is MMJ Phytotech Limited, which produces medical cannabinoid delivery systems including inhalers and slow-release patches. MMJ Phytotech Limited was formerly run by the prominent Israeli medical cannabis activist Boaz Wachtel, whose articles for Sensi Seeds on the situation with cannabis in Israel can be found here and here.
On March 10th, 2016, two further cannabis companies, iCAN and Breath of Life Pharma announced plans to open Israel's first cannabis R&D "incubator centre" for companies wishing to develop medical cannabis products. Together they plan to "incubate companies from all over the world to test and validate medical products for the Global Cannabis market".
CannaTech
One of the two companies behind the above-mentioned cannabis incubator centre, iCAN (Israel Cannabis) was also behind Israel's first-ever cannabis trade fair, CannaTech, which took place for the second time on March 7th–9th 2016. The conference was chaired by Raphael Mechoulam himself, who opened the event with his keynote address.
Last year, the first-ever CannaTech drew thousands of agriculturalists, medical specialists, entrepreneurs and researchers, and was hosted by Dr. Alan Schackelford – the Colorado-based doctor that enabled a young epilepsy sufferer, Charlotte Figi, to gain access to a specially-developed, high-CBD/low-THC strain that went on to be known as "Charlotte's Web".
Israel Is Now Attracting Cannabis Researchers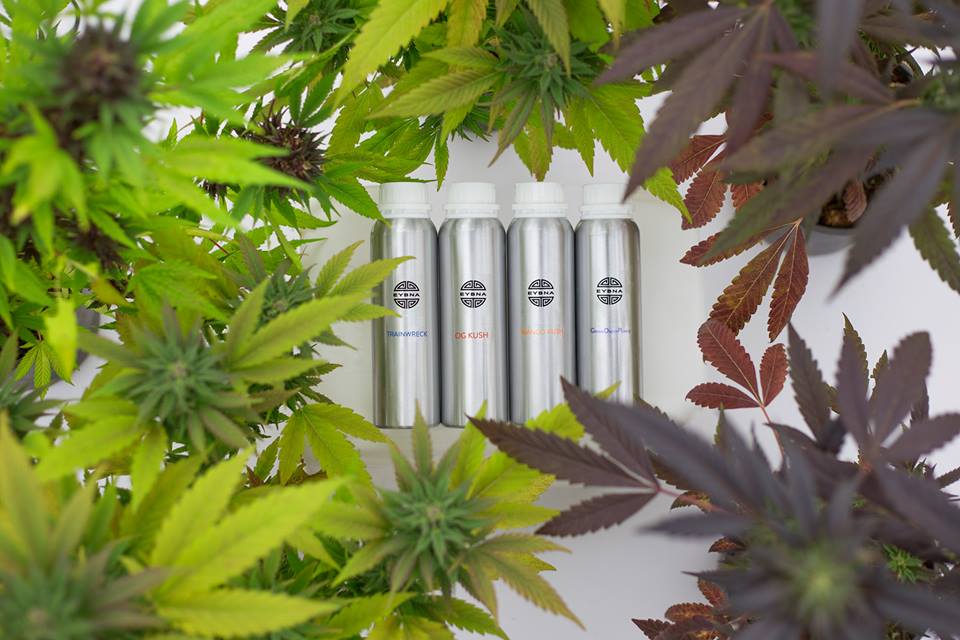 After affirming the ability of cannabidiol (CBD) to dramatically reduce grand mal seizures in sufferers of intractable childhood epilepsy (such as the type known as Dravet syndrome, the variant Charlotte Figi and many other young beneficiaries of medical cannabis benefit from), Dr. Schackelford became extremely disillusioned with the state of research in the U.S. and increasingly enthused by the comparative freedom of Israeli researchers to investigate the full potential of the plant.
A research physician by training, Schackelford visited Israel several times to investigate the situation, as well as attending and speaking at the first CannaTech. He felt that Israel offered major advantages over the U.S., and decided to emigrate there to pursue his investigations into cannabis. Now, Schackelford is in the process of emigrating, and currently divides his time between Israel and the patients that depend upon him in the US.
Another prominent cannabis researcher that has been eyeing the Israeli scene with interest is Dr. Sue Sisley, formerly of the University of Arizona. Dr. Sisley attempted for many years to conduct legal research on PTSD with grants provided by the U.S. federal government, but funding applications were refused on several occasions. Last year, it appeared that she had won her fight to study cannabis, and had been issued with a government grant.
However, almost immediately afterwards, she was fired by the University, ostensibly for "funding and organisation issues"– but of course, it is widely thought that the University was simply fearful of associating itself with the still-controversial topic of cannabis.
Sisley ultimately managed to secure funding from the state of Colorado, but was unsuccessful in her efforts to locate an independent facility at which to conduct her research. She then spent several months investigating the possibility of relocating to Israel to conduct her research there. However, Sisley has since managed to secure an Arizona-based facility, and so will remain in the U.S. to conduct the PTSD study.
The World is Waking Up to Israeli Medical Cannabis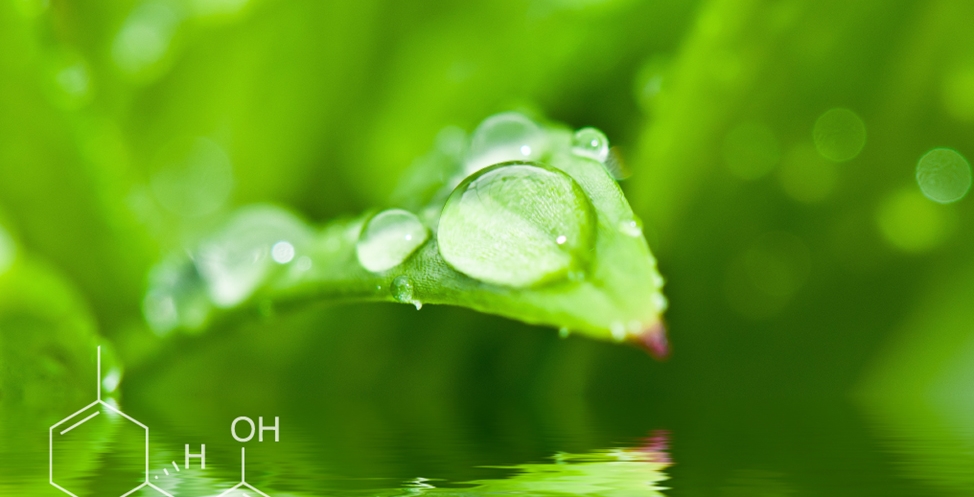 Now, it is not only the cannabis researchers that are looking at Israel with interest. Various Israeli companies have recently entered into agreements to supply or develop government medical cannabis programs throughout the world, including Canada, Colorado, and Australia. As well as this, several U.S.-based companies have begun operations in collaboration with medical centres in Israel.
One example is Cannabics, a U.S. company founded by Israeli researchers, that conducts R&D in Israel. Cannabics' cannabis oil capsules are legally available in both Israel and Colorado, and the company now plans to expand into emerging markets in Oregon, Washington, New York, Nevada and California.
As well as this, Colorado state governor John Hickenlooper openly stated his eagerness to collaborate with Israeli companies on cannabis R&D during a business visit to Israel in October 2015.
"We are reaching out. You guys have some of the top resources in the world on some of these effects, and we have resource money now, so we are looking for partners," Hickenlooper stated.
Even large, mainstream companies that have up to now avoided any association with the cannabis industry appear to be tempted by Israel's potential. The tobacco giant Philip Morris is reported to be preparing a $20 million investment in Syqe Medical, an Israeli cannabis company that developed a pocket-size, metered-dose cannabis inhaler.
The Future of Israeli Medical Cannabis is Bright
The U.S. Food & Drug Administration accepts Israeli research standards for clinical trials, which means that research conducted in Israel could pave the way for new drugs being approved in the U.S.! This means that Israel is in an extremely strong position in global terms, and as the industry continues to expand, the nation will undoubtedly occupy a central role.
The stigma surrounding cannabis is fading fast, and it is increasingly seen as low-hanging and extremely appealing fruit. Businesses across the world are scrambling to establish their niche, but Israeli companies are already firmly occupying theirs, and are only set to increase in strength.