The Hawaiian Baby Woodrose (Argyreia nervosa) is one of the better-known members of the Morning Glory or Convolvulaceae family. This large family comprises over a thousand flowering plant species that are all commonly known as Morning Glory. Many of these plants are cultivated for the hallucinogenic compounds within their seeds.
Part I—Characteristics & Use
The Hawaiian Baby Woodrose (Argyreia nervosa) is one of the better-known members of the Morning Glory or Convolvulaceae family. This large family comprises over a thousand flowering plant species that are all commonly known as Morning Glory. Many of these plants are cultivated for the hallucinogenic compounds within their seeds.
Characteristics of Hawaiian Baby Woodrose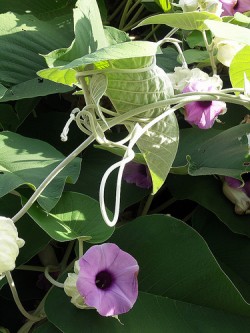 The Hawaiian baby woodrose is also known as the Woolly Morning Glory or Elephant Creeper. It is a woody perennial vine with large, cordate (heart-shaped) leaves—the leaves may measure up to 30cm across, and are roughly as long as they are wide. Leaves are also glabrous (hairless) above and white-tomentose (silvery, hairy) on their undersides.
A mature baby woodrose vine may reach 9m or more in height—such specimens are often many years old, however, as it is a slow-growing species that often takes over two years to reach just 30cm in height. This contrasts with the related Convolvulaceae species, Mexican Morning Glory (a well-known source of LSA, and the species that is often simply termed 'Morning Glory' as it is considered so ubiquitous and representative of the family).
The flowers of the baby woodrose are trumpet-shaped and bisexual, measuring around 5cm across and expressing a range of pigments, from whitish-pink to deep bluish-violet. The flowers die off to reveal the characteristic seed pods for which the plant is commonly named: round, woody capsules, surrounded by five-'petalled' calyxes, which have the overall appearance of small roses carved from wood. There are four to six hard, brown seeds per pod; seeds often have a furry, mould-like coating, depending on variety.
Cultural & Traditional Use of Hawaiian Baby Woodrose
In Hawaii, the baby woodrose has been used for thousands of years as a cheap alternative to cannabis and alcohol, as well as having some religious and spiritual significance. It is believed that—almost uniquely among plant hallucinogens—the Hawaiian baby woodrose was not widely known as an entheogen until the 1960s, subsequent to research on related morning glories.
Prior to this, there is no evidence of ritualistic use of the plant in any culture beyond that of Hawaii, although there are scattered references to a plant that could be baby woodrose being used as an entheogen in India.
However, baby woodrose has been cultivated for hundreds, if not thousands of years outside of Hawaii—if not for entheogenic purposes, certainly for medicinal and ornamental ones. Indian Ayurvedic medicine makes use of baby woodrose as a treatment for elephantiasis, and to treat rheumatism and inflammation of the joints.
In India, traditional names for baby woodrose include bastantri (Sanskrit) and samandar-ka-pat (Hindi). Some have even postulated the baby woodrose as a potential candidate for the legendary soma, a plant referred to repeatedly in the Rigveda (one of the four ancient Sanskrit texts, the Vedas, which are sacred in Hinduism).
Distribution & Habitat of Hawaiian Baby Woodrose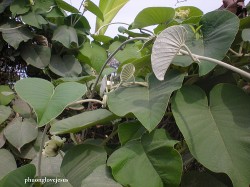 Despite its name, the baby woodrose was introduced to Hawaii, along with many areas in Africa and the Caribbean—it is indigenous to the Indian subcontinent. It is also found in Australia, the Malay Peninsula and China, as well as many other locations in the region, and is believed to have escaped from cultivation in most instances.
The baby woodrose prefers tropical or subtropical climates, and will thrive in protected, sunny spots with moist, fertile soil and good drainage. It is able to germinate easily under thick forest canopy or dense grass cover, due to its nature as a climbing plant.
There are two subspecies of baby woodrose: A. nervosa var. nervosa and A. nervosa var. speciosa. The latter has no psychoactive properties, but the roots and leaves are used in Indian Ayurvedic medicine as a treatment for erectile dysfunction, syphilis, diabetes, and many other complaints, particularly those related to the digestive system.
How Hawaiian Baby Woodrose is Cultivated
Baby woodrose is typically propagated through use of scarified seeds or cuttings. Seeds are first scarified (lightly scored with a sharp, clean blade) and then soaked for 24 hours to induce germination. The seeds or cuttings are sown at least 1.5m apart, to allow the extensive root systems sufficient space to develop. Use of support structures is necessary so that the vine can climb; a trellis, wall or tree is the most common solution.
Baby woodrose is planted in the late spring or early summer, and should be frequently but lightly watered with plain, unfertilised water. High-nitrogen fertilisers should not be used, as these can encourage excess leaf production and reduce flower formation; instead, a bloom-boosting fertiliser should be used just once per month, to encourage the flowers that will ultimately yield the desired seed pods.
Once the vines have reached a sufficient level of maturity, they will begin to put out flowers. This usually occurs in the spring and summer following initial planting, after the vines have had almost a full year of growth. Some varieties may need at least two or three years before yielding a substantial harvest; even then, if environmental conditions are less than optimum flower formation will not be vigorous.
Purchasing Hawaiian Baby Woodrose Seeds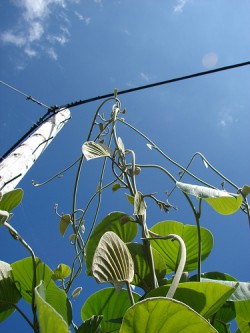 There are many different varieties of baby woodrose, and the concentration of alkaloids may vary widely. Some varieties contain little to no LSA, others have very high concentrations—hence, the number of seeds needed for a full dose may vary greatly between varieties.
The seed produced in India and Africa is mainly of the A. nervosa var. speciosa variety, and contains little to no LSA. A. nervosa var. nervosa varieties are also grown in these locations, but are usually lower in alkaloid concentration than those cultivated in Hawaii.
Although nervosa seeds are mainly produced in Hawaii, small-scale cultivation also occurs in northern Australia. Nervosa seeds are usually higher in price than speciosa and are not as abundant on the global market. For this reason, some unscrupulous seed suppliers may sell speciosa seeds as nervosa; if planning a purchase, be sure to read consumer forums and reviews to get advice on reputable suppliers.
If purchased online, seeds should be checked for quality and freshness—there are several tell-tale signs to look out for that inexperienced users may not be aware of. Healthy seeds should be dark chocolate-brown, irregularly-shaped, and measuring between 2.5mm and 5mm in diameter. African seeds are smooth-surfaced and much paler than Hawaiian; Indian speciosa seeds are larger and more oval in shape, and Indian nervosa seeds are smaller and less fuzzy.
In Part II of this article, we will take a closer look at methods to prepare Hawaiian baby woodrose seed, as well as discussing the pharmacology and effects of the active compounds found within them.