Hemp Mattress When Dutch pet and garden centre Welkoop decided to run a model competition, they never anticipated the amount of responses that would flood in via Facebook. Welkoop had recently added a popular product to their range: comfortable mattresses made from soft hemp fibres by Sensi Seeds' sister company HempFlax.
The packaging for Welkoop's hemp mattresses deserved a dash of glamour. The winning models would appear on it, and have their faces seen in Welkoop's 150 shops. It's not surprising that there were over thirteen thousand entries. What is surprising is that none of the photos were submitted by the contestants themselves – until you discover that none of them are human! The gorgeous winners are Patty the guinea-pig and Tosti the rabbit.
Her name was Patty, she was a show-pig…
In fact, the hemp mattresses are specially made for small animals and birds. HempFlax have been producing their own brand mattresses for some time, which are very popular in Switzerland (where they are known as 'copacabana'). The ones that are being produced for Welkoop are thick, soft, and perfect for all kinds of small creatures. To launch this new product, Welkoop asked their Facebook fans to submit their best photos of their guinea pigs and rabbits. The most photogenic won a professional photoshoot, and became the furry faces of Welkoop's new hemp mattresses.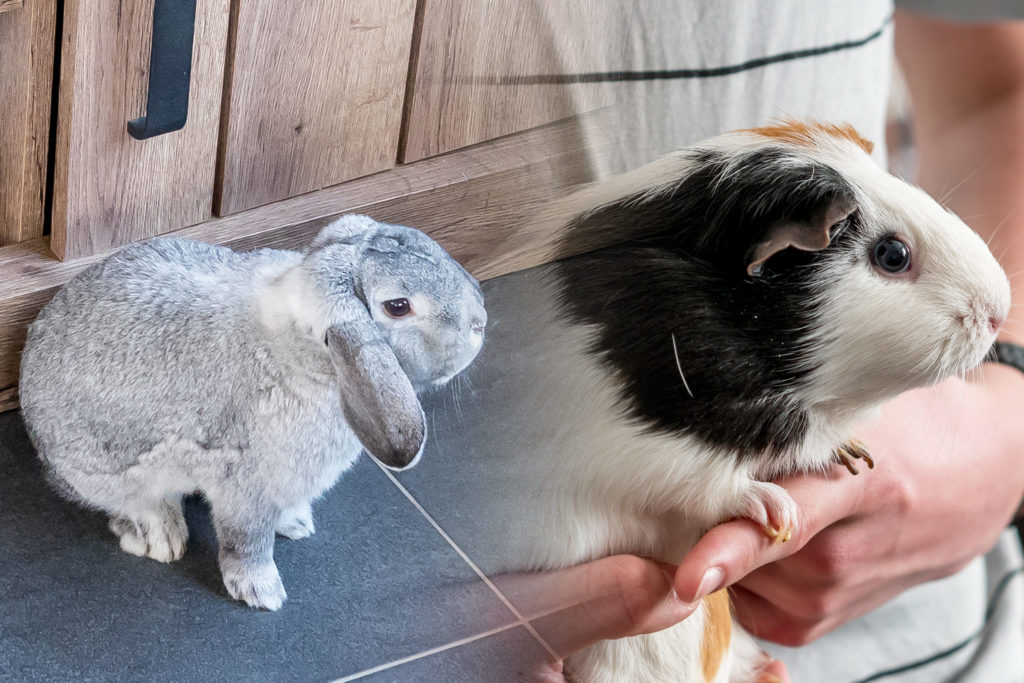 The nesting instinct
Small rodents love nesting. This instinctive activity consists of finding soft insulating materials, dragging them to a preferred spot, shredding them and arranging them into a comfortable den. When animals such as guinea pigs, hamsters, rabbits and especially rats (who are highly intelligent, and get bored easily) are kept as companion animals, offering them a safe and appropriate nesting material is essential for their wellbeing. Without the option of being able to do this in a cage, their natural instincts turn to gnawing the bars and base – an activity that at best is annoying for the humans, and at worse unhealthy for the animals.
What makes hemp such an ideal nesting material?
Hemp is an outstanding bedding material for small creatures, and even birds, for a wide variety of reasons. It is highly absorbent, and actually traps odours. This helps to make the environment more pleasant for longer, for both humans and animals. The hemp mattresses should only need replacing once a month.
Hemp fibres, whether loose or in the form of mats and mattresses, produce far less dust than most other forms of bedding. This feature is of great benefit to any person or pet suffering from asthma or allergies. It discourages dust mites from gathering and breeding, and greatly reduces the risks of small animals developing respiratory problems.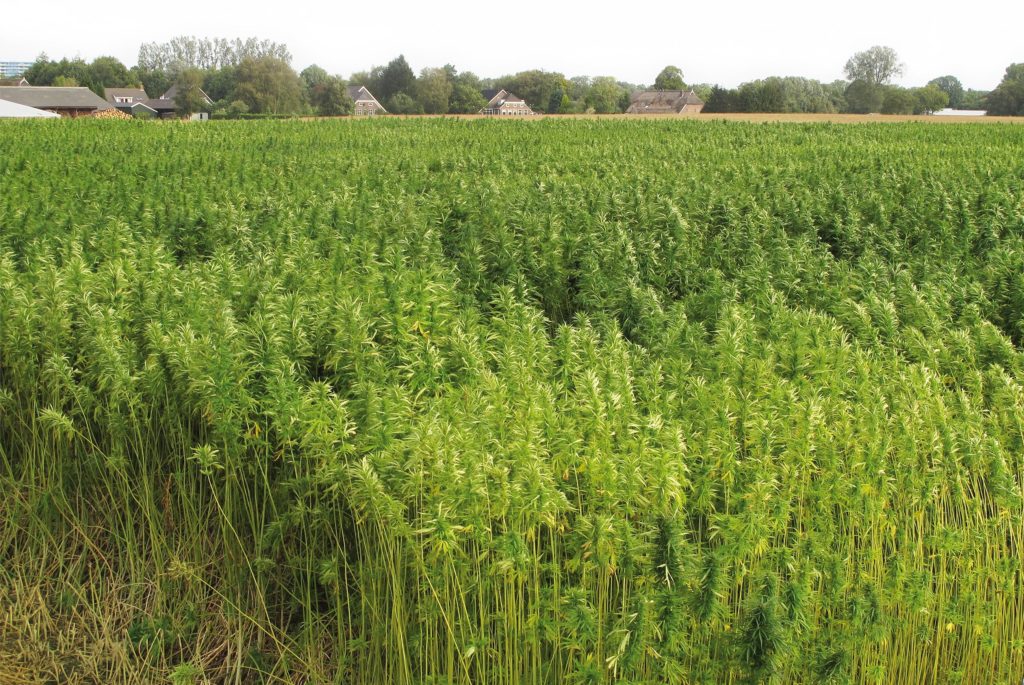 Needle-punched hemp mats to help replicate behaviour in the wild
Naturally, hemp fibres are completely non-toxic so animals can chew on them and shred them to their hearts' content. The shredding is an important part of the nesting. For this reason, HempFlax provides the soft hemp fibres needle-punched into a mattress form. This enables animals to rip and chew them up in the same way that they would in the wild.
These small mats are created using the same mechanical non-woven techniques that HempFlax employ to make the much larger ones which are used in industrial applications such as, for example, panels in cars. Whether large or small, the mats are made without any additives – they are pure hemp! And naturally, there's no psychoactive effects, so there's no chance of pets getting high.
Where can you obtain Mini-Hemp Soft Mattresses?
In the Netherlands, Welkoop have over 150 shops that will be stocking the Mini-Hemp Mattresses featuring Patty and Tosti from the beginning of June 2018. It will also be available from their online shop from the same time. Elsewhere in Europe, there is a large network of pet shops where HempFlax pet products are stocked; if your local shop doesn't have them, ask them to contact HempFlax to become a reseller and make more of our furry friends warm and happy!