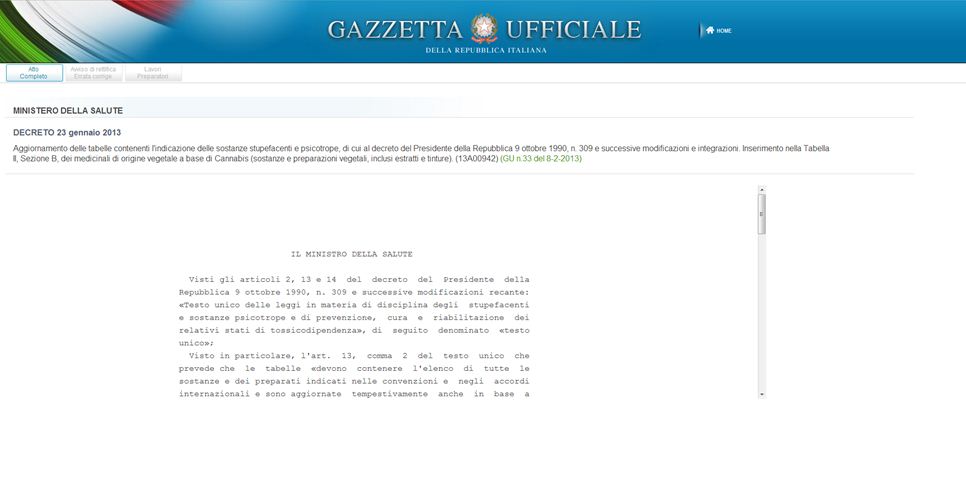 Italy has mostly been in the news lately, because of the political crisis and new elections, the resignation of the old and the election of the new pope, and not to forget football, but something else has been taking place, something that almost went down amongst all other happenings: the legalisation of medicinal cannabis.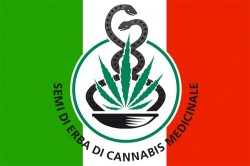 Shortly before the end of the former governments term, a bill for the medicinal use of Cannabis was approved. Health Minister Renato Balduzzi signed the bill end of January 2013, and since mid-February it has come into effect.
As the official publication states, the decision has been taken considering the following aspects:
• THC and Dronabinol are classified as medicines while cannabis is classified as an addictive dangerous drug. (schedule I and II)
• Notes from the Superior Institute of Health, the Superior Council of Health and the Antidrug Policy Department were issued supporting the decision.
Thus, by re-scheduling cannabis derivatives in the second table (section B), the Italian government legally allows the medicinal use of cannabis in all its forms while complying with the UN Convention on Drugs.
This decision makes Italy the latest European country after the Czech Republic to legalise medicinal cannabis.