Foundation All over the world, there are countless people and organisations that lend their support to the cause of cannabis, and which are concerned by the fact that it is still not available to everyone in a way that is equitable and fair. The Daya Foundation researches and promotes alternative therapies, including the consumption of medicinal cannabis to relieve human suffering.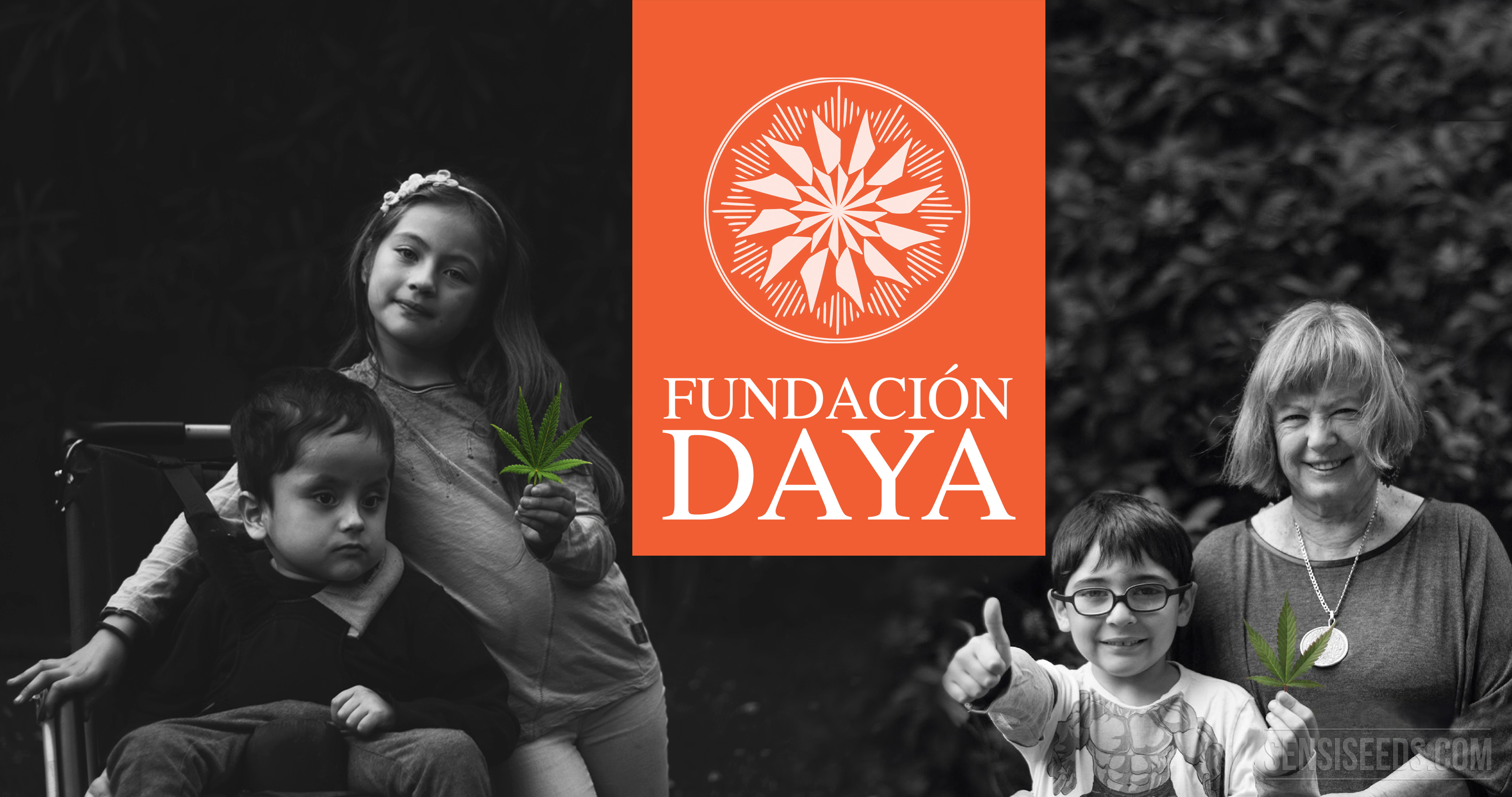 We will never tire of saying that, in actual fact, it is a plant, a gift which nature has bequeathed to us for our use and benefit. So where does the problem lie? As always, our quest for an answer leads us back to the same issues: power, socioeconomic interests, a political class that is uninterested in the welfare of the people and which focuses solely on finding the best ways of making a profit, and so on. As the Daya Foundation says "knowing that cannabis can relieve human suffering, and insisting on doing nothing about it, is the real crime"
Even so, as with everything, some stories begin and end with happiness. Some people do work hard for the benefit of others, without any hidden agendas and or the expectation of being rewarded. Some people do whatever they can to show that cannabis is the solution to the problem.
This is exactly the case with the Daya Foundation, a non-profit organisation, whose aim is to research and promote alternative therapies, including the consumption of medicinal cannabis, the purpose of which is to relieve human suffering. As they themselves say, the name Daya means "compassionate love" in Sanskrit and this is precisely the ethos they want to spread.
Projects
The Daya Foundation provides various services, such as patient treatment and consultation, as well as research projects on medicinal cannabis. In actual fact, it can be argued that these projects are pioneering and much needed by the country. One such project focuses on a programme involving the compassionate use of cannabis oil as a complementary therapy for cancer patients.
The aim of the foundation is to, together with 20 municipalities, enable more patients to benefit from free treatment with medicinal cannabis.
According to its plan, by bringing together municipalities, they can set up collective cultivation, thereby reducing costs considerably. This model thus enables low-cost public sector investment and means that those who stand to benefit most from the countless benefits of medicinal cannabis, i.e. those with low incomes who are currently suffering because conventional treatments are not the solution to their conditions, will. For this reason, the Daya Foundation regards programmes such as these as necessary in order to develop targeted therapies for the most vulnerable groups.
To this end, a suitable a plot of land was chosen for cultivation with excellent water quality and no environmental contamination that could affect the plants' healthy development. The plot meets all safety and hygiene standards, which ensures the desired quality is achieved. Medicinal cannabis is grown in greenhouses.
Moreover, in June 2015, the Daya Foundation applied for cultivation authorisation from the Agriculture and Livestock Service (SAG) for medicinal and research purposes.
Real-life evidence and happy endings
The Daya Foundation has numerous accounts of people who have given up all hope and were saved through access to medicinal cannabis, such as the case of Andrea and her daughter Sofia. Sofia suffered from refractory epilepsy and thanks to cannabis, she was able to pull through. At first, her mother had an intense prejudice against cannabis, but she got on board once she found out more about it. She knew nothing at all about medicines such as Sativex, but started to educate herself about all aspects of medical cannabis. Finally a ray of hope brightened up their lives.
Sofía was born on 23 June 2009 with a brain malformation, apparently due to a cytomegalovirus which she contracted during her mother's first stage of pregnancy. The pregnancy was totally normal, but it was in week 27 when the first warning signs emerged. Despite the lack of information Andrea received from her doctor, she found out, after much perseverance, that Sofía's head had not grown since week 14 of her pregnancy.
The disease's consequences and after-effects
Sofia's brain malformation resulted in various after-effects such as microcephaly, tetraplegia and a series of abnormalities, and it was when she was only three months old that she first started suffering from refractory epilepsy.
She was admitted to hospital when she was five months old to confirm whether she had West syndrome. At such an early stage in her life, Sofía was hospitalised for 42 days.
"They conducted thousands of tests on her, including EEG and video monitoring, and they never came up with a definite diagnosis," Andrea says, and that "after such a long wait, she was just offered a couple of medicines." These were valproic acid and a phenobarbital, which the neurologist prescribed.
The search for a cure began and Andrea took Sofía to see lots of different doctors. "Every single one prescribed a new medicine," says Andrea. "Finally, I tried what they suggested. The only thing I wanted was a better quality of life for my daughter."
Sofía's first years were spent going from one hospital to the next as she suffered from spasms, absence seizures, and more. Despite the incalculable emotional and financial costs, Sofía did not seem to be getting better. On top of this, Sofía was already being treated with three anticonvulsants and an antipsychotic.
As a result of the emotional burden, Andrea began suffering from panic attacks. With her daughter pumped up with drugs and herself drowning in debt, she had had enough. "I had maxed out my credit card," she remembers.
All this time, Sofía was having problems sleeping and had become very irritable. "She was lucky if she got two hours of sleep a night. I remember her staying awake for entire nights." Basically, Sofía spent five years of her life without a single good night's sleep.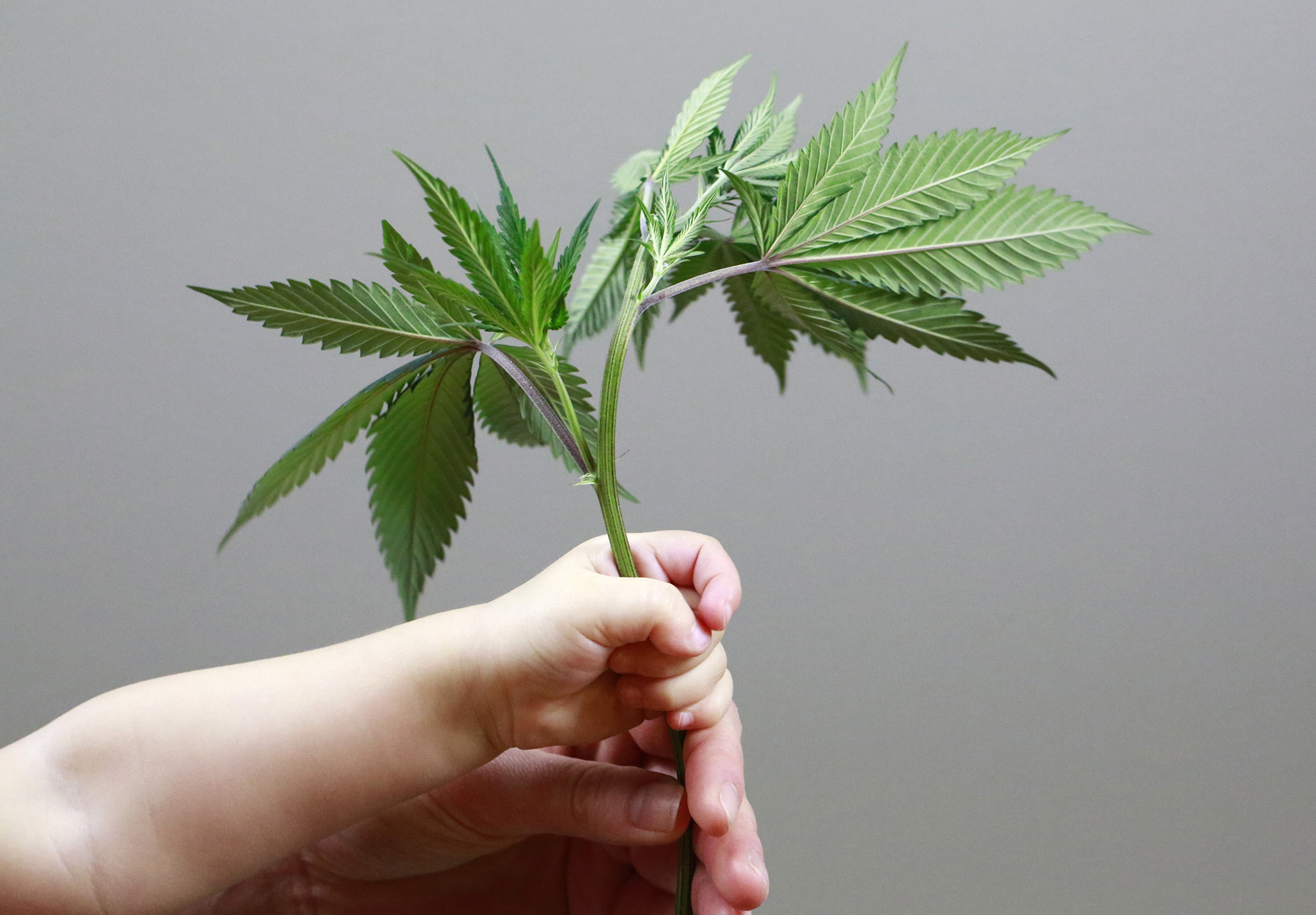 Treatment with cannabis changed their lives
Andrea herself tells the story of how cannabis treatment worked for her daughter.
She remembers how on the first day that she received the cannabis indica buds, the medicine was administered to Sofía in milk. "The result was immediate," says Andrea, who recalls that for the first time in her life, Sofía slept for more than five consecutive hours. "That was on the 29th of August 2014. I vividly remember the date because it is meaningful, it marks a significant change for Sofía and the family."
Sofía was treated with cannabis in milk for 15 days; after that, with cannabis soaked in olive oil for a month, and the following month with the resin itself.
As Sofía's sleeping pattern improved, she became less irritable.
"It transformed our lives," said Andrea, who proudly remembers that thanks to this treatment, on the 29th of November that year, Sofía crawled for the first time – something which had been unthinkable. "On the 14th of January 2015, she recognised me for the first time as her mum and gave me a kiss," she recalls emotionally.
It was in May 2015 when Sofía, who until then had to take three anticonvulsants and an antipsychotic, was able come off them and take only cannabis.
"We saw changes from day one. She experienced an impressive cognitive improvement, began to crawl, eat and show her feelings," says Andrea, who stresses that "she never had any more fits, except for one which lasted just 15 seconds. But to go two years without any fits is amazing."
The changes this brought to the family were also obvious. "She used to cry all day but not any more. We can now go out with her and enjoy activities."
"As a mother, I am of the opinion that if it does your child good, you should give it a try, and all I wanted was for my daughter to be happy and have a better quality of life."
Andrea began to educate herself on the medicinal use of cannabis and the various strains available for treating her daughter. "Now it is very normal for me, but initially I was very sceptical because of the intense prejudice I had about cannabis".
The treatment is beginning to yield results
Andrea did not want to be the only one to benefit from cannabis, so she started contacting other parents, both at Sofía's school and further afield. "If it benefited me, I also wanted others to know about this alternative." Which is why she has eagerly offered advice to mothers, as well as organised workshops on growing cannabis and talks on medicinal cannabis.
Andrea says she would say to parents who have an intense prejudice against cannabis that there is no need to be afraid. Rather, they should find out more and educate themselves about cannabis. "I think you have to find out about specific cases, such as Sofía's and many other children's, who have shown excellent results. You have to leave behind your prejudices and not focus solely on the negative things people tell you, but also look into real clinical examples."
The importance of information
Cases such as this one show how important it is to be informed about all the possible alternatives which may help patients better overcome their illnesses. The fact that cannabis can treat countless conditions is nothing new, but many people are not aware of this.
The Daya Foundation helps people like Andrea and Sofía to enjoy a better quality of life.
We at Sensi Seeds support and encourage initiatives such as this, whose focus is to continue the daily struggle to ensure that every individual can use cannabis in a fair and legal manner.
Content courstesy of the Daya Foundation.