As the deadly game of cat-and-mouse played between traffickers of illicit cannabis and counternarcotics officials continues apace, the methods used to conceal and transport the precious contraband grow ever more bizarre, outlandish, and in some cases, fiendishly intelligent. Here, we take a look at some of the strangest cases.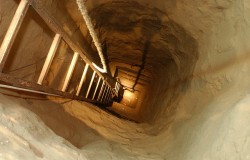 As the deadly game of cat-and-mouse played between traffickers of illicit cannabis and counternarcotics officials continues apace, the methods used to conceal and transport the precious contraband grow ever more bizarre, outlandish, and in some cases, fiendishly intelligent. Here, we take a look at some of the strangest cases.
Underground smuggling tunnels
Smuggling tunnels have a long and intriguing history—and not only are they useful in transporting illicit narcotics, they have also been used at various times in history to transport food, guns, medicines, and even people. During the Siege of Sarajevo (1992-1996) by the Bosnian Serb Army, the 800-metre Sarajevo Tunnel that ran beneath the city acted as a crucial conduit for guns, food and other necessities coming into the city, as well as for some people lucky enough to escape out of it.
In the city of Rafah, which is currently divided between Egypt and the Gaza Strip, almost 1,200 tunnels were built to allow traffic of food, clothing, even building supplies—any essential items in short supply, which covers a vast range in present-day Gaza, suffering as it is under tightly-sealed blockades. Although doubtless there is traffic of illegal weapons and narcotics, everyday items appear to be in the highest demand. However, following Egyptian efforts to close tunnels in 2013-2014, the majority of tunnels are now inaccessible.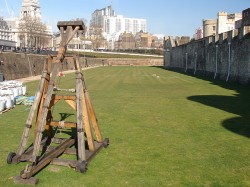 When it comes to cannabis, it is the tunnels underneath the U.S./Mexico border that are of greatest interest. Border police on both sides have discovered a total of 150 tunnels since 1990 (as of July 2012), with by far the most popular hub being the twin cities of Nogales, Sonora and Nogales, Arizona. At least one hundred of the tunnels thus far discovered have been located here, including several of the largest and most sophisticated. In October 2013, a tunnel measuring over 600m in length, with lighting, ventilation and an electric rail system was discovered linking the two cities; 8.5 metric tons (MT) of cannabis was discovered in connection with the tunnel, as well as 150 kg of cocaine. In November 2010, a 670m tunnel was discovered; over 20 MT of cannabis was later seized in connection with it.
Even the U.S./Canada border has not been immune to the efforts of a few determined would-be smugglers—in 2005, a plan to tunnel between the two countries and traffic up to 135 kg of cannabis at one time was exposed, and a sting operation mounted. The three men involved were able to complete the tunnel and bring through the first few packages of cannabis before authorities swooped down on them and arrested all three—allowing the arrests to occur on the U.S. side of the border, where the penalties are typically far higher. Ultimately, the three were each sentenced to nine years' imprisonment at a Seattle court in 2006.
Projectiles—cannon, crossbows and catapults
When tunnelling under border barriers and city walls is not feasible, another obvious option is to attempt to throw desirable or necessary items over instead. From there, seeking the best methods to assist these throws, often while simultaneously concealing or disguising the items inside, is a natural progression. Thus, all manner of items have been employed—arrows with packages attached, tennis balls stuffed with contraband, and even sophisticated devices unsettlingly reminiscent of medieval siege weapons, such as cannon and trebuchets.
In December 2012, U.S. Border Patrol agents discovered approximately 40 kg of cannabis concealed in soup cans in a field near the Colorado River in San Luis, Arizona. After conducting a search of the area on the other side of the border, a carbon dioxide tank was found, which was believed to have acted as a propellant for a cannon capable of firing the containers over 100m across the border. Neither the cannon itself nor the smugglers were discovered.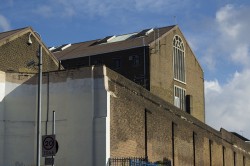 In 2011, smugglers were recorded on U.S. Border Patrol surveillance camera using a wooden trebuchet-style catapult to launch two-kilogram packages of cannabis across the U.S./Mexico border near Naco, Arizona. The Border Patrol agents contacted Mexican law enforcement; the smugglers were able to flee the scene before being apprehended, but the catapult itself was seized—along with around 20 kg of cannabis and an SUV belonging to the smugglers.
Projectile smuggling is also a hugely popular method of getting contraband inside jails. Using small slingshots, catapults, or arrows is a simple, low-cost, silent and highly effective way to bypass prison security, even in some of the world's most formidable fortresses. At north London's Pentonville Prison, contacts outside the gates will use all manner of items—even tennis balls and dead pigeons—to act as projectiles, as well as using 'lines' made of knotted shoelaces or ripped sheets to facilitate exchange of goods between cells within the prison.
The most unusual modes of transport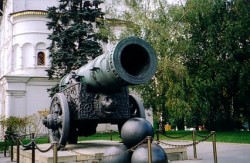 Tunnelling under or launching things over borders is just too rudimentary for some smugglers, and travelling in style is more de rigeur. Tales of cocaine smuggled in specially-constructed submarines and aeroplanes that later turn out to be linked to the DEA are old hat by now, but there are always intriguing new methods out there yet to be tried by the smugglers.
In a case that possibly tops all others for sheer hedonistic audacity, in 2011 a group of two British and two Dutch men was arrested while attempting to smuggle four metric tons of cannabis into the U.K. aboard a luxury yacht. The Dutch-registered yacht, worth £2 million in its own right, carried its £10 million cargo from North Africa all the way to the Isle of Wight before being apprehended by British coastguards. The men were each sentenced to 5 – 9.5 years' imprisonment.
Clever concealment techniques
Everyone has heard a tale of a friend-of-a-friend or a man down the pub who brought back some hash from Amsterdam tucked in his boxers, or even—ahem—tucked away where the sun doesn't shine. But while this method can be secure for small, personal quantities (even the most dedicated airport policeman isn't going poking around in there without good reason), habitual smugglers tend to employ slightly more sophisticated techniques—and for all those that are discovered, there are likely to be several more that are just too good for anyone to figure out.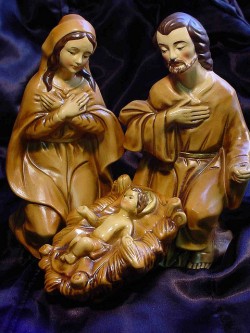 In June 2014, U.S. Customs officials discovered an unspecified quantity of cannabis estimated to be worth millions of dollars, which had been concealed in a particularly unusual manner—shaped into round, well-wrapped packages, and painted to look like watermelons. In 2013, a haul of 270 kg of cannabis was discovered concealed in plaster figurines and decorations—a relatively common method for cocaine, but one which is rarely employed for cannabis.
While cannabis and other narcotics continue to be banned and restricted despite consistent and growing demand, it is inevitable that smugglers will turn to ever more unexpected, desperate, and sometimes foolhardy methods to transport their drugs—sometimes with tragic consequences. In 2013, a police pursuit of a suspected trafficker in Brazil ended when the man driving the vehicle being pursued had the misfortune to crash into a tree—and while this alone was not enough to cause his death, the impact of the 500 kg of cannabis that had been sitting unsecured in the back seat suddenly smashing forward certainly was.