Event On the 12th of June 2016, the 8th edition of Cannabis Liberation Day will be held in Flevopark, Amsterdam. The organisation has once again exceeded all expectations. After previously announcing that the British band Will and the People are headlining the festival, it has now been revealed that Rick Simpson will be one of the speakers! All the latest info can be found here.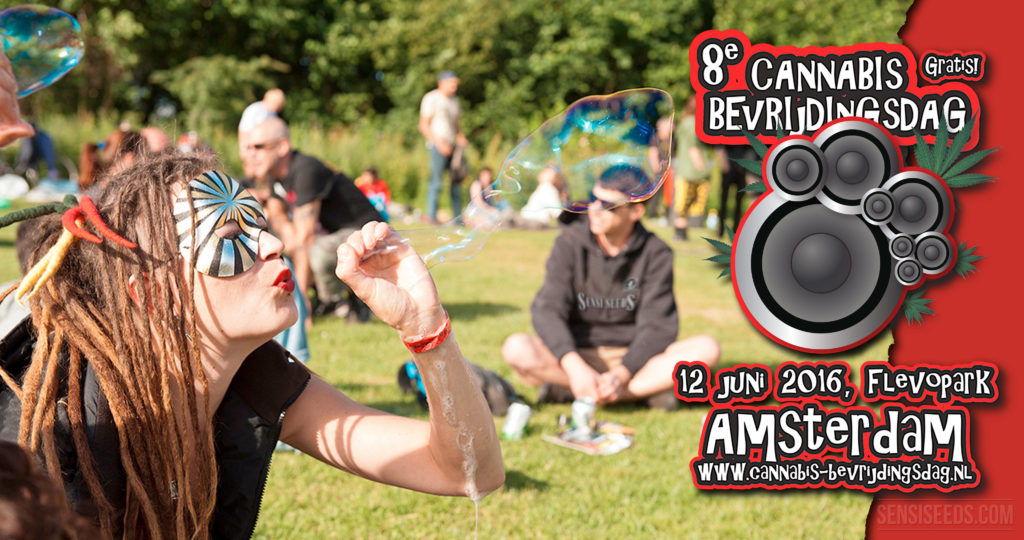 The Union for the Abolition of Cannabis Prohibition (Verbond voor Opheffing van het Cannabisverbod – VOC) is in the final phase of preparations. At 2:00 pm on Sunday 12 June, the 8th edition of their annual Cannabis Liberation Day will begin, a free festival full of music and speakers, revolving around celebrating the cannabis plant and challenging the ban on it. Even though the festival is dedicated to the 40th anniversary of the Dutch policy of tolerance, there is still plenty to fight for.
Attendance of Rick Simpson confirmed!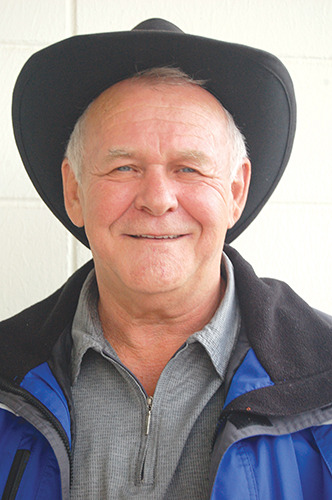 There have been some doubts, but now it can be confirmed: cannabis oil Pioneer Rick Simpson will be one of this year's speakers! Even better, this Canadian guest will be receiving the Koos Zwart Award 2016 during Cannabis Liberation Day. This prize is awarded annually by the Dutch Cannabis Business Platform to someone who has made an exceptional contribution to cannabis. Previous winners were Doede de Jong, and Sensi Seeds founder Ben Dronkers.
Rick Simpson has made a fundamental contribution to the current popularity of medicinal cannabis oil. Simpson heard about the medicinal properties of cannabis by chance, but when he cured his skin cancer in 2003 with homemade cannabis oil, he was certain about one thing: knowledge about medicinal cannabis oil had to be spread, and ever since he has devoted his life to it.
Watch Simpson's documentary 'Run from the Cure' and 9 other must-see documentaries.
The Koos Zwart Award will be presented at 6:00 pm, and at 8:40 pm, Rick Simpson will be giving a lecture; both events will be on the main stage.
40 years of tolerance
Cannabis Liberation Day will be extensively honouring the 40th anniversary of the Dutch policy of tolerance, a revolutionary plan introduced by former Prime Minister Dries van Agt in 1976. It is a cause for celebration, but also criticism, because in 2016, Dutch cannabis legislation looks to be on thin ice. While other countries are following Van Agt's initiative, the Netherlands is going backwards, something that various speakers are bound to refer to during the day. "And there is a high chance that we are going to add a last-minute speaker who is relevant to this theme," says Derrick Bergman of the VOC.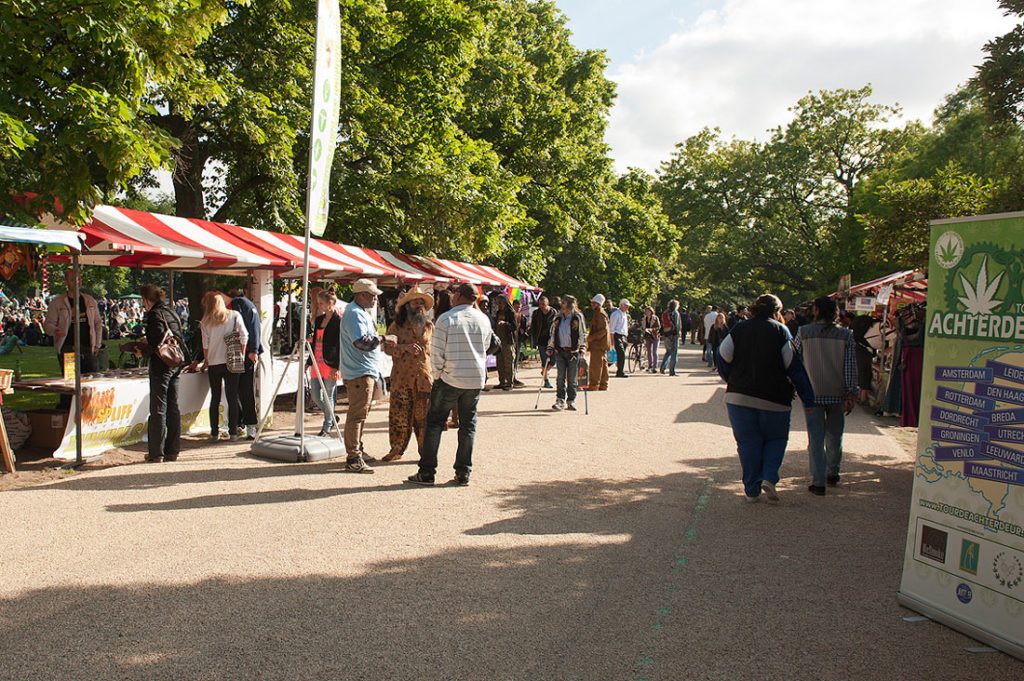 Joep Oomen and Armand
Joep Oomen, who suddenly died on the 18th of March, and who was one of the founders of the VOC and ENCOD, was going to speak at this year's Cannabis Liberation Day. On 12 June, the organisation and Trekt Uw Plant, Belgium's first Cannabis Social Club, will be remembering Joep's passing and his importance to the international drug reform movement.
On 19 November 2015, the Netherlands lost another cannabis legend when famous protest singer, hippie icon and advocate of legal cannabis Armand passed away at the age of 69. He also will be honoured during the festival.
Party time!
Besides the serious elements and tributes, there will be time to celebrate! Various artists will take to the main stage, ending with a performance by British band Will and the People between 8:45 and 10:00 pm.
The Reggae & Dub Area will be present again. Covenant Soundsystem will be keeping this stage supplied with music all day long. The film tent will also be erected again and screening documentaries throughout the day produced by Vice and Cannabis News Network, among others. There will also be two debates; one about the war on drugs, and one on medicinal cannabis oil.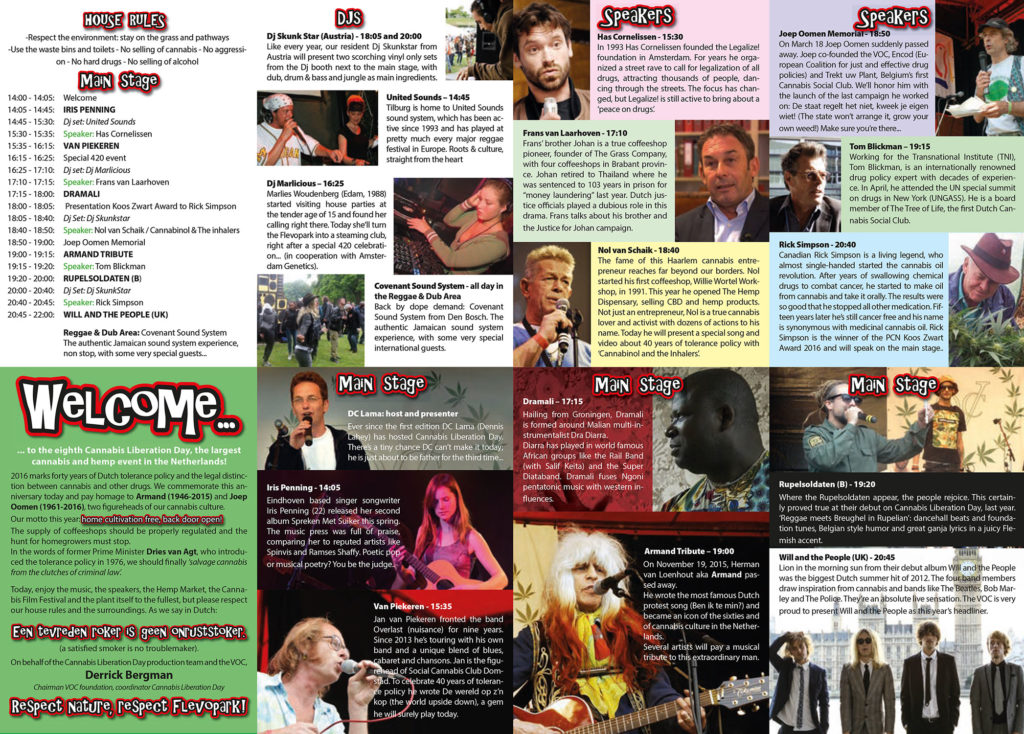 Anybody needing a respite from the partying can enjoy tasty food and special drinks all over the site, but there will be no alcohol on sale. Visitors can also have a look around the hemp market, which this year is bigger than ever. It includes the stand belonging to Sensi Seeds, this year's proud main sponsor of Cannabis Liberation Day.
In short, this special day will revolve around everything related to cannabis: its medicinal properties, the ban in effect and the fact that the plant brings people together and promotes social interaction… will you be celebrating all this with us?
For more information about the festival, such as accessibility, please visit the Cannabis Liberation Day website.