EARLYSPRING Spring is coming! Have you ordered your cannabis seeds yet?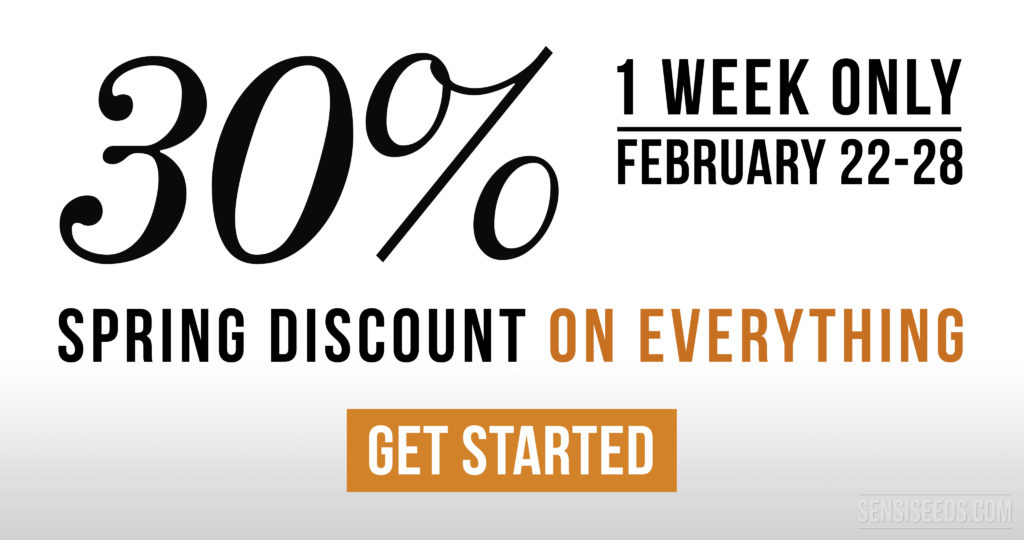 Spring always comes early at Sensi Seeds. Therefore we are once again treating our customers to a week-long 30% Sensi Seeds discount on our entire range of products.
So come out of hibernation, and buy your seeds now so that soon you will be totally ready for the new season. And you don't have to stop at seeds, because we are giving the 30% Sensi Seeds discount on everything.
Classic, high quality cannabis strains, CBD oil, a dashing Sensi Seeds hoodie … everything is fair game.
All customers can now shop for seeds, CBD products, Sensi Seeds merchandise, and more, offline & online, from February 22-28, 2017.
So check out our range of products on the Sensi Seeds website, and use the code EARLYSPRING to get your 30%  Sensi Seeds discount.