Currently, a fairly large number of countries as well as more than 20 U.S. states authorise medicinal cannabis for a specific list of conditions, with details on which diseases qualify or not depending on each of these places' specific laws. This means that people under these laws and suffering from glaucoma, depression, multiple sclerosis, and a few other ailments can be legally prescribed medicinal cannabis.
The subject of legal cannabis is one of importance, especially nowadays. And as the Reefer Madness era fades away, slowly but surely, more and more people are aware of the subtleties of cannabis and its consumption; recreational vs. medicinal, smoking vs. vaporising, etc.
In the landscape of activism itself, there are two groups which at times, can oppose each other: recreational users and medicinal users. While there is no actual, active conflict between the two crowds, in the big picture of cannabis legalisation, it is important to make a distinction between them, and their respective agendas.
Keeping a joint reputation a.k.a. the plague of cannabinoid research
It has been more than a century that patients have been fighting in order to gain legal access to cannabis, and cannabis-based medicine. Currently, a fairly large number of countries as well as more than 20 U.S. states authorise medicinal cannabis for a specific list of conditions, with details on which diseases qualify or not depending on each of these places' specific laws. This means that people under these laws and suffering from glaucoma, depression, multiple sclerosis, and a few other ailments can be legally prescribed medicinal cannabis.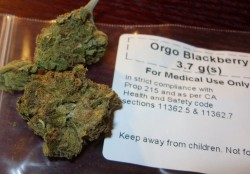 There is on the other hand a tremendous number of studies which have proven at several occasions that cannabis can alleviate symptoms of other diseases for which pharmaceutical companies don't have a solution; neurodegenerative disorders (dementia, ALS, etc.), seizure-inducing conditions (epilepsy, Gilles de la Tourette's syndrome, etc.), tumours, and many more. So why aren't those diseases treated with cannabis yet?
It is no secret that cannabinoid research still encounters countless obstacles, despite the overwhelming amount of anecdotal evidence available, proving that cannabis has a positive effect on many symptoms. It is also no secret that many of those research efforts have been stopped before they even began, most of the time under the cover of administrative motives.
Professor Sanjay Gupta, CNN's Chief Medical Correspondent, and one of the only influential voices of medicinal cannabis in mainstream media, addressed the issue through the example of one of his fellow researchers, Doctor Suzanne Sisley, who was let go by the University of Arizona (U.S.) for her choice of focus topics. Dr Sisley is far from being the only example of cannabinoid research being shunted by various representatives of the establishment, although most of those projects do not even go further enough in the approval process to be mediatized.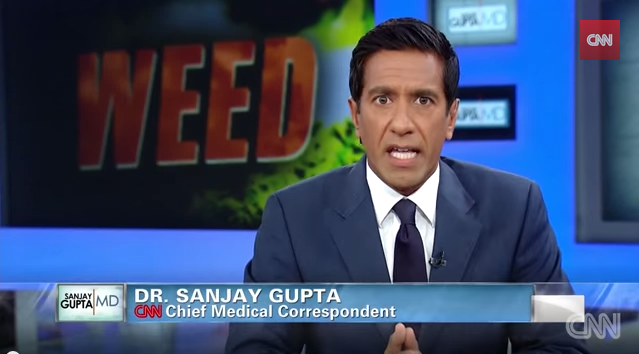 Is cannabinoid research not happening faster because of recreational cannabis?
The answer is no, but yes. Unfortunately, many are still fervently opposed to legalisation of cannabis regardless of purpose, but especially when it comes to recreational use. The right to intoxication is not recognised as a vital need by modern societies – or at least not at a conventional level – which makes it complicated for most to accept the democratisation of casual cannabis use. And even though medicinal properties of cannabis are clearly demonstrated in the countless studies mentioned earlier, and don't always involve actual intoxication depending on which cannabinoids are under the spotlight, it seems there is still a water pipe-shaped roadblock where a science -based separation between medicinal cannabis and recreational cannabis should be.
In this regard, it is fairly accurate, albeit tragic, to admit that the Reefer Madness movement has succeeded in an impressive manner to teach populations to discard patients' lives to the benefit of bigoted, puritan views on mere decorum. It is therefore not surprising to see an increasing number of medicinal cannabis-oriented associations or groups explicitly separate themselves from the recreational scene, simply because too much tolerance for the cannabis plant as a whole may a negative connotation to their cause.
Recreational cannabis on medicinal turf
It would be irresponsible to deem cannabis 100% harmless. Regular, recreational cannabis consumers themselves agree that while it is downright impossible to overdose on cannabis, or to directly be harmed by it, regulation is necessary, for both health-related reasons and legal reasons. Young consumers, sensible medical conditions, the need to eradicate any possibility for a black market … these are valid reasons why total legalisation requires carefully tailored policies and guidelines. The issue is that the amalgam often made between casual users and patients can have a noxious impact on existing medicinal cannabis programs, and on future ones.
Indeed, some countries and U.S. states have considered making medicinal cannabis a mere paragraph in their larger debate around total legalisation. For instance, limits in terms of quantities of cannabis allowed (to grow, to carry, to purchase) and number of diseases for which medicinal cannabis can be obtained have been discussed at length by lawmakers, notably in the U.S. state of Washington. Evidently, making sure a recreational cannabis legalisation project is viable and safe should be the main topic at hand. But in the process of trying to make the procurement of a medicinal cannabis card a stricter, more regulated operation reserved to actual patients as opposed to self-conscious/paranoid/cautious "potheads", some local governments could manage to literally shoot down their existing medicinal cannabis programs, thus giving an even more detestable reputation to recreational cannabis friendly activists.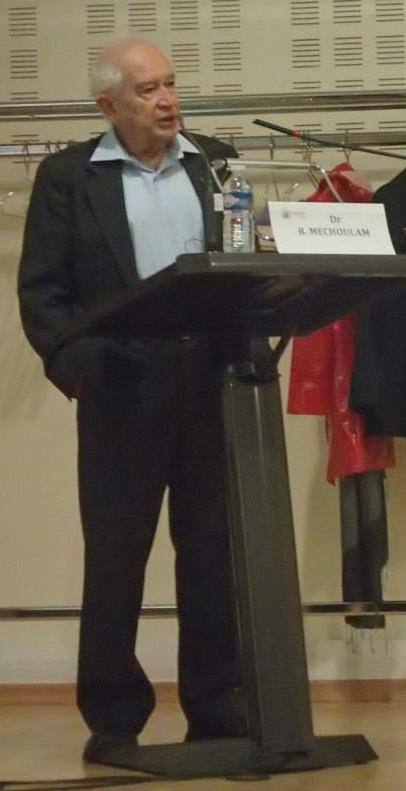 As judiciously pointed out by Professor Raphael Mechoulam, an eminent scientist responsible with his team of researchers for the first isolation and synthesis of THC in 1964, and the discovery of other cannabinoids, "[unlike recreational cannabis], medicinal cannabis should be focused on, on a quantitative level". Imagining medicinal users depending on the same dispensaries than those frequented by recreational smokers, and depending on the same quality, and same lack of medicinal insight on the different strains offered is simply nonsensical.
Considering medicinal cannabis users at the same level than potentially unlawful citizens is a (sort of) de facto but misplaced shortcut, which makes the lives of many much more difficult than it already is. The unnecessary addition of social stigma on what is, originally, a purely medical, often life-threatening issue is why the medicinal cannabis agenda is, as we get closer to 2015, the most important of all agendas supported by cannabis activists – above the idealistic idea of countries recognizing cannabis as a valid, healthy way of exploring one's mind. The desire to contain the "cannabis monster", while also relatively legitimate, has to be a separate issue than the one of saving lives.
What do the involved parties think?
The following could sound like quite an ominous, somewhat exaggerated statement, but also a very hard one to debunk:
Every single recreational cannabis user supports medicinal cannabis.
To people opting for a logical, albeit humanly tainted reasoning method, this could also sound like the easiest thing to say; who could possibly oppose medical advances aiming to save lives?
And indeed, it is more common than not to find a plethora of recreational users of many different sorts amidst a group of activists; former patients, patients suffering from non-life-threatening conditions who also casually smoke, users who know patients,  and many different nuances of, simply, people aware of scientific facts who dedicate their lives to spreading the word.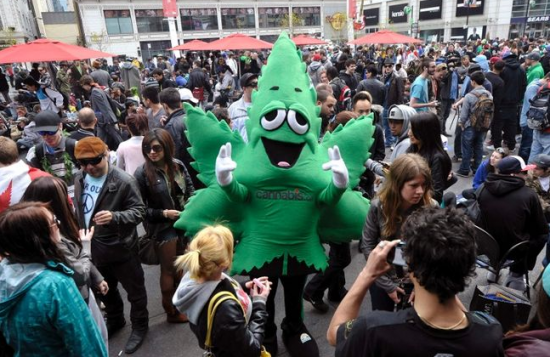 Does it really matter?
The answer is yes, but no. Of course, it matters that citizens that are not directly involved in the struggle for medicinal cannabis support it nevertheless. But despite a massive crowd movement in favour of medicinal cannabis, an incredible number of people are being punished for curing themselves with cannabis, or administrating cannabis oil to others, solely based on the fact that cannabis is illegal. And despite prohibition having been clearly unmasked as a vast disinformation program, this illegality is what rules all.
As Professor Raphael Mechoulam states in our SensiBilisation series;
Recreational cannabis is a social question; if the population agrees to use it, fine. In a democratic country, social questions are solved by the majority of the population. If the majority of the population thinks recreational cannabis should be open, that's what will happen. Maybe not today, maybe in a year, maybe in 10 years, but this is what will happen. Medical cannabis is something else."