Interview Sensi Seeds interviews a true entrepreneur. The legendary cannabis activist, jazz poet, counter-culture giant and good friend of the Sensi Seeds family John Sinclair has been the first to submit himself to the Sensi Seeds interview team.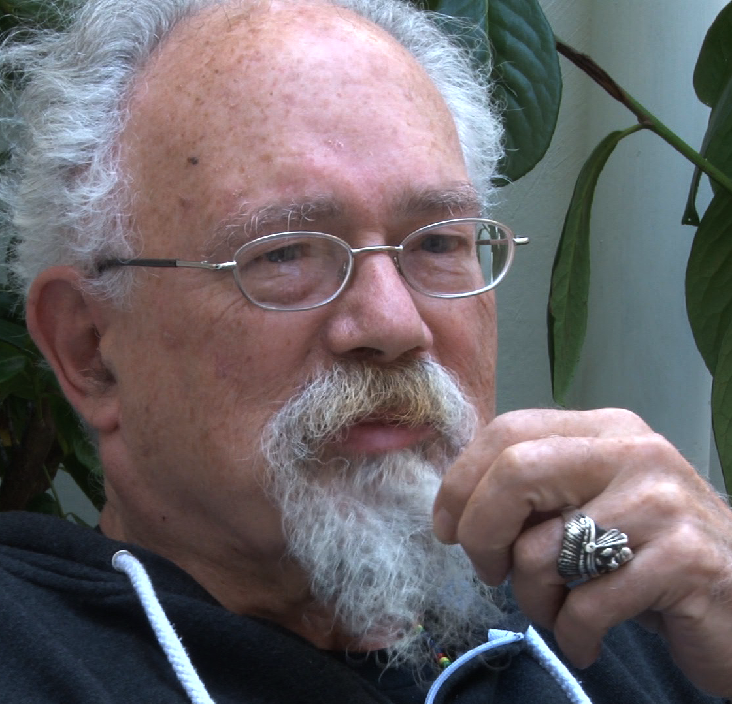 John Sinclair
John Sinclair is a legendary cannabis activist, jazz poet, and a counter-culture giant.
---
It is hard to capture the life of John Sinclair in just a couple of sentences. In fact Sensi Seeds had to cut this interview into three parts because Sinclair has a big story to share. He fought for cannabis decriminalisation in Michigan, including jail time. John Lennon wrote a protest song for John Sinclair, and performed (together with Yoko Ono and many others) at his freedom rally. Sinclair was manager of the seminal US punk band The MC 5. He has his own weekly radio show, and still performs his poetry around the globe. Read Sinclair's story. You will not regret it.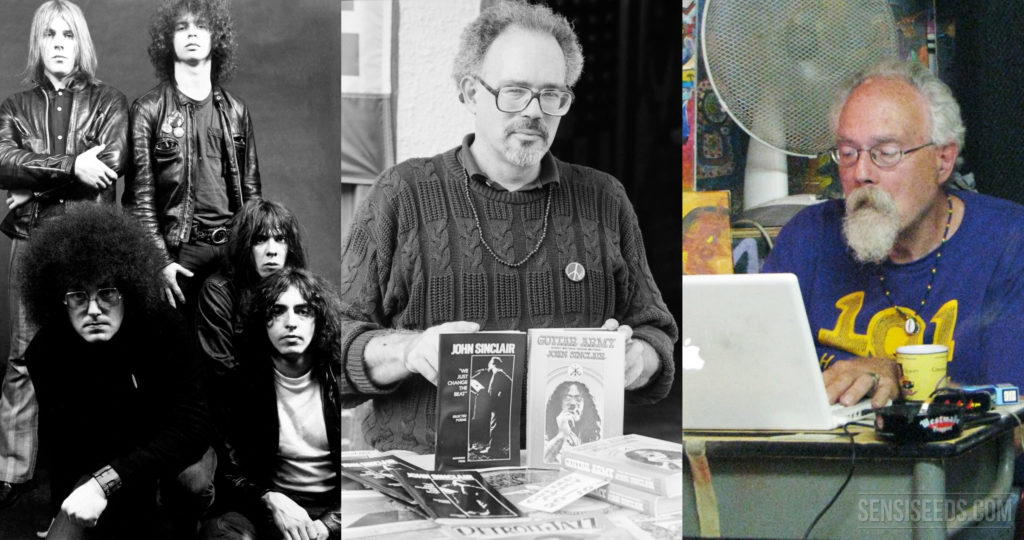 In the world of cannabis, nothing is obvious. Stigmatization, repression and harsh laws – frequently based in inaccurate information – are factors that the sector must deal with on a daily basis. It would have been impossible for the cannabis business to come so far without the unbridled commitment of various key figures; people who dedicated themselves heart and soul to the cannabis plant, individuals who passionately strive for a better image of the cannabis sector and successfully manage to propel it forward. In the coming months, Sensi Seeds presents a number of interviews with inspiring personalities from the world of cannabis.
Sensi Seeds interviews a true entrepreneur. The legendary cannabis activist, jazz poet, counter-culture giant and good friend of the Sensi Seeds family John Sinclair has been the first to submit himself to the Sensi Seeds interview team.
John, welcome to the interview! For starters, can you tell us what your relation to Sensi Seeds is? You always pay us a visit when you are back in Amsterdam.
"The first time I came to Holland, my first visit to a coffeeshop ever was the Sensi Seeds coffeeshop in Rotterdam. That was in 1998. I just knew they had these places where you could go and get high, over the counter, and I thought: 'Wow, I've waited for this all my life!'
"So from that moment I knew what Sensi Seeds was. And I also used to go to the Cannabis College a lot, even before it was affiliated with Sensi Seeds. I am celebrating 10 years of my radio show this year at the Cannabis Cup, but from the beginning in 2004, I made shows at the Cannabis College. I do my radio show on location, always in some place, not in a studio. I am always on the go, so it's wherever I go. The Cannabis College was and is a very regular location to record. Every year I record at least one or two shows from the Cannabis College."
How did you meet the founder of Sensi Seeds, Ben Dronkers?
"Oh, well… I don't know if I remember. How did I meet Ben. God, it seems like I've known him forever."
Would it be a Cannabis Cup maybe?
"Yeah, one of the first times I came to Amsterdam it was for the Cannabis Cup so maybe I met him there. Oh, he is just such an outstanding figure in the cannabis world. You feel like you know him even if you don't know him, you know what I mean? Sensi Seeds, they're what's happening."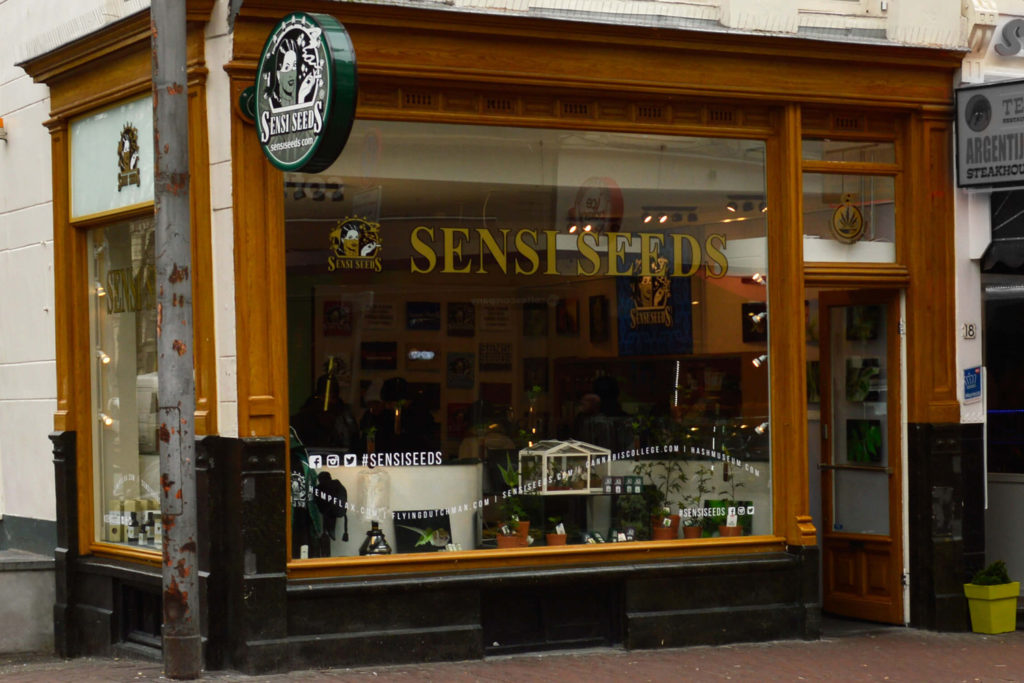 He was more or less always around?
"Yeah, and thank God for that! I'm always impressed by Ben and his people. They are just pioneering this whole thing, you know? Especially the hemp part. A lot of people thought about seeds and weed but not a lot of people thought about hemp. And there are a lot of people who made their millions in the marihuana industry but did not put anything back at all!"
He has a philanthropic streak you mean?
"Yes, exactly. That's what this stuff is about! Marihuana wasn't about some motherfuckers getting rich. It's about getting people high. [While rolling a joint]
"If the guys would've said yes, it would've revolutionised fuckin' South America!"
"I remember one thing really well though. I was sitting outside the Sensi Seeds coffeeshop in Amsterdam (which is the Sensi Seeds Shop today – Ed.) with a whole bunch of us Americans. We used to sit out in the front, bring our own weed, which is probably why they went out of business. [laughs] One time I was sitting there and Ben came out and invited me to join him inside and he was meeting with this guy. It turned out that this guy was from Bolivia and he was like a guy in the government of Evo Morales, the president. And it turned out that Evo had been here and had hung out with Ben, they smoked weed together… The president of fucking Bolivia! Ben was trying to convince this guy that their country should adopt hemp and weed and be a manufacturing and distribution centre for the Americas. It was such a brilliant conversation, I just felt so blessed to be sitting there listening to this and of course he [the Bolivian minister] said they couldn't do it because of the churches and the Catholics and all this horse shit… but the president is a coca grower to begin with! Evo, he grows coca leaves for a living and he's the president. So, Ben thought it was worth a pitch to him. He said: 'Man you guys could… I could come over there and show you how to do this. I'll move my stuff over there!' he said. I don't know if this is supposed to be publicised or not but I just happened to be sitting there; my mind was just totally fuckin' blown! Listening to these guys… because this was a high level conversation, you know what I'm saying? If the guys would've said yes, it would've revolutionised fuckin' South America!"
You are very well known for being a poet, radio disc jockey, jazz expert and of course cannabis activist. Could you describe a day of your life?
"They're all different."
Are there typical elements in each day?
"Breakfast, newspaper, weed, music. What I like to do – if I could do what I wanted every day – is get up, have a leisurely morning, have my breakfast, get my paper and go to the coffeeshop, read the paper, do the crossword puzzle, have a couple of cups of espresso, smoke my joint, then open my computer and plug into the world.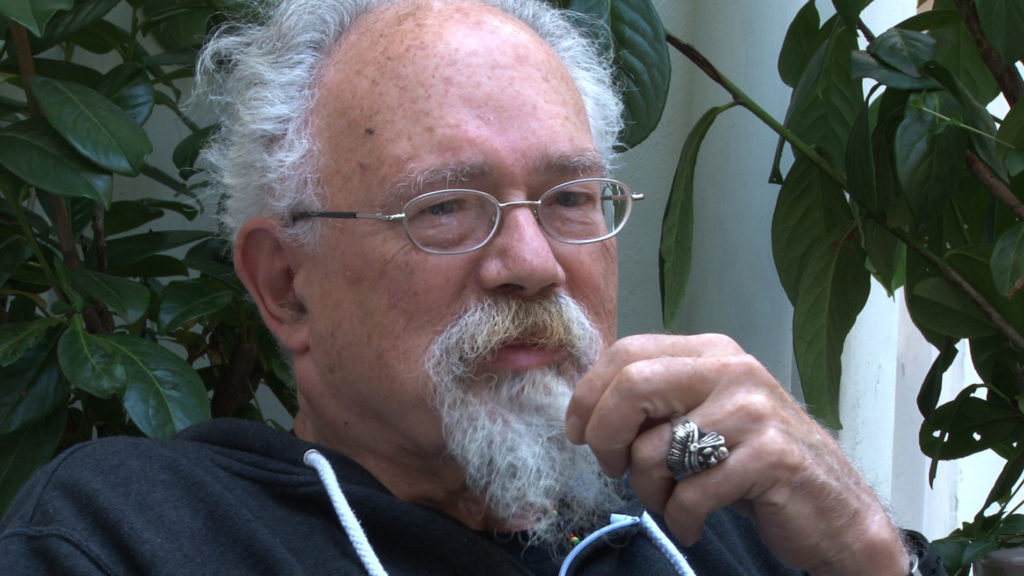 "Basically I live in a world in my head. I guess if I tried to characterize my activities… basically… it starts with the fact that I'm not very much influenced by the outer world. I like to be in it, and move around in it, I like the fresh air and being around people, but I'm really in here, my mind, you know? I just have to sit down with my laptop and I have everything I need. And an external hard drive and my music and a Wi-Fi connection and I'm cool! And a cup of coffee and a joint, you know. I'm trying to kick cigarettes, so that was part of the equation until recently and I still haven't kicked it. But these are my basics, and then I just like to do my email, I multi-task, make my radio show, make the posts."
"Radio was the soundtrack of your life"
You have done, and continue to do, many amazing things. What is your big passion at the moment?
"I love to make radio shows. They don't make radio shows like mine anymore, so it's an archaic thing. I have the feeling I am preserving something. I just wrote a column on this yesterday, for the Michigan Medical Marihuana Report. I have a column there and I can write about anything I want. So I was writing about the music on the radio when I was growing up. It was the framework of life, it was always there, it was always great music. It did not cost anything, it followed you everywhere you went; it was in your car, in your room. This was even before transistors in the '50s. Jukeboxes, wherever you went. This was what life made wonderful and exciting: great music. It was the soundtrack of your life. And my heroes, as a youth, were disc jockeys. I got my whole life as a youth from the radio. I grew up in a small town where there was no cultural activity whatsoever. There was a movie house, the movie changed once a week. Through the radio I gained exposure to this other world, mostly the world of black people, and their music. And there weren't any where I lived, so I would never have gained exposure to this otherwise, without radio. This music became the central focus of my entire life, 60 years ago. I'm 71 now, was a long time ago when I got on this path."
For those of us who weren't there, and wish they were, could you tell us about a typical day in 1968?
"In 1968 every day was completely different. And I was involved in a lot of different things at the same time. 1968… I managed a rock & roll band called the MC5. So that was kind of my central focus, my managerial duties. Making sure that they had work and got there and they did a good show and got paid, paid the bills and took care of the equipment and kept the vehicles running and did the promotion, searching for a record contract. I don't know, all that stuff. That was all in the realm. You see, the thing about the music world back then, it was much smaller and more intimate and more human, it was really human, it was on a real human scale. Back then a huge crowd was 2000 people. Normally we played for 500 or less. So it's on a much smaller scale, you know. We also had more fun."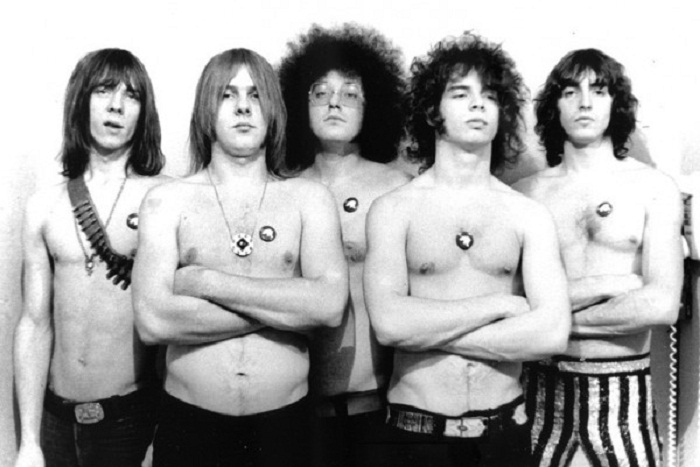 Can you explain that?
"Well yeah, the human element. I came up in the days that a festival was a field with 2000 people and one stage and it didn't cost anything. Hippies that just wanted to have a good time. That was the concept: just having a good time. There was acid, reefers, you could take your clothes off if you wanted, fucking, whatever you want – plus there was good music. But now, if you're a musician in a popular band, it isn't something that you would call fun. You go out and make a few million dollars. It's a serious business. You go out for 30 to 60 days on a bus with a bunch of characters and that's all you do! You make the sound check, you go eat, you make the gig, you go afterwards, get up in the morning, and get in the bus… It's serious work but in the end you get a million dollars."
But is it fun?
"Well, I don't know. It's not my choice but… when I was in it, it was fun. It was hard and it was gruelling but it was fun! But it was all on a real human level. You were interacting with people all the time, your audience. Interacting with your audience, that's the fun part to me. In my performances I'm on a small scale so I'm always interacting with my audiences. Very rarely does it happen that I have an audience that's too big for me to have a personal relationship. Of course there are a few more lucrative engagements but [laughs] few and far between!"
Do you still get the rush of adrenaline when you perform? Is it still the same?
"No, no… It's the opposite. It's a feeling of utter comfort and ease. To me there are two aspects [of performing]: making a radio show, doing a radio show… I call it making a radio show, like what I always do for Radio Free Amsterdam: it's not radio, it's not being broadcast and it's not live but we call it a radio show because it's the concept of a radio show. But when doing this, or performing on stage, especially with good musicians, it's like climbing into a hot bathtub. It's like: 'Aaaaah. This is what I'm here to do'. If I have to wait a long time to go on I get nervous, but then if you have a dressing room you go and smoke some more joints, you know."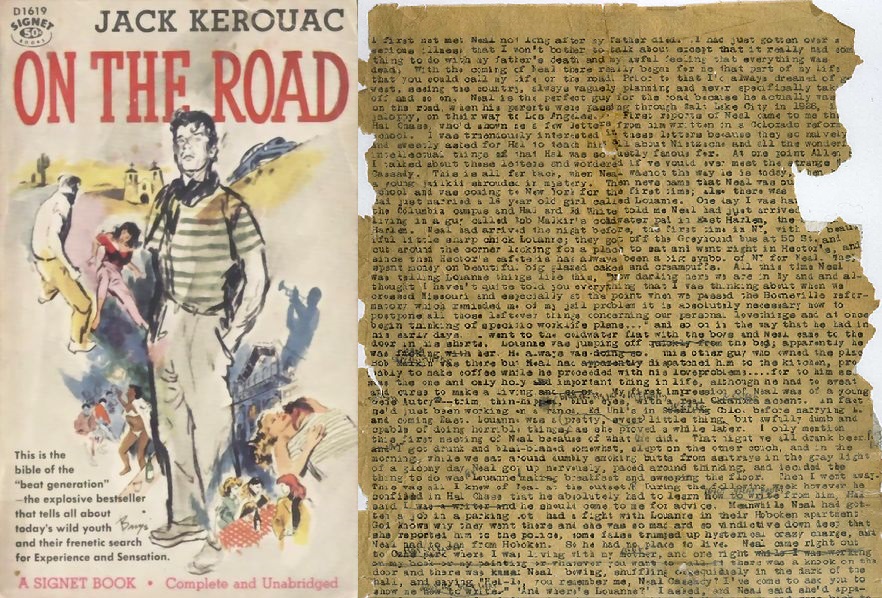 So, I reckon that of course cannabis is a source of inspiration for you, but are there other rituals that help you to get to a certain creative spirit?
"I always have a creative spirit. It's the application. Well, I mean I apply it to different things that I do and I like to do a lot of different kinds of things, but I always approach them the same way, from a creative perspective, you know. So I don't have any problems summoning the spirit, just channeling it into this or that, you know. That's what I do. [laughs] That is a good question."
And these are good answers, John!
"I always have a creative spirit. It's the application."
What was the attitude to cannabis around you when you were growing up, when you were a kid, living at home in Michigan? Did your parents say anything about it?
"It was reefer madness1, that was their reference. When I was a kid it wasn't in our world. Didn't have any. Never heard of it, nobody in a small town [had any]."
When and how was the first time you discovered it?
"I read On the Road2 by Jack Kerouac in the fall of 1957 when it came out. That really gave me my whole template of life. I wanted to be like that. They smoked weed, listened to jazz, had a great time; that's what On The Road is really about: the tremendous conversations and energy, the fun that they had. That was what I wanted, so weed was all part of it. And then it took several years to find some weed. It wasn't until the 60's that weed started getting around among white people in the States."
Despite Reefer Madness no one pushed weed on you and said 'go out and try this'?
"That [movie] was from the 30's. Then it was legal. Even cocaine was legal. They tried prohibition of alcohol from 1920 till 1933. Talking about crazy ideas. And then they tried to build this big bureaucracy to fight the people who were trying to supply the alcohol. Then they legalised the alcohol, and it was only a short time before this bureaucracy fixated upon narcotics and marihuana. A way for them to keep up their squads and radars. The whole active part of the war on drugs is really a template for [alcohol] prohibition."
Back in those days, running the MC5 band was one thing but you did so many things, being an activist…
"Oh yeah, I was planning world domination. [laughs] I don't know, there's a period where we took a lot of L.S.D. And this gave a feeling that you could do anything, and that you must!"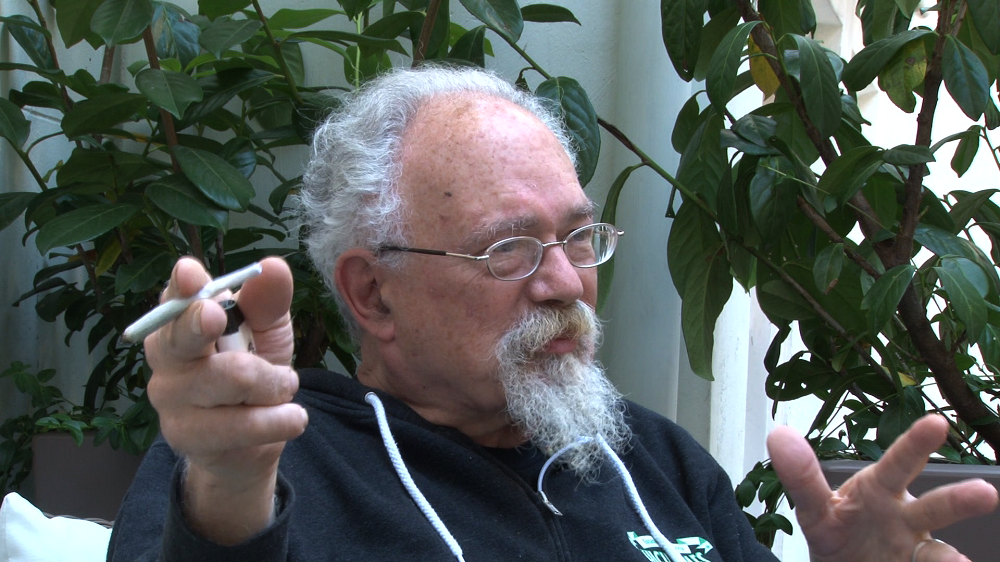 Was that a driving force?
"Driving force? Well, I guess it had an ideological basis. You wanted everyone to know about all these wonderful things that had happened to you and that you knew about. You wanted to turn everyone on to this idea that there was a better way to live and that you didn't have to kill each other. Get high and fuck and listen to new music and all that. It was just a superior form of life than going to war… going to work, the office or the factory, the army, going to college… all these things were not our kind [of thing,] you know? And we had this thing where we saw this beautiful world of everyone loving each other. It sounds kind of stereotypical and corny now but it was life. We really believed that and so we felt that whatever you were doing had to contribute to this and it had to be done now because it was dire. Life was dire, it was awful. This was a motivation to do a lot of stuff. I don't know if that makes sense or not. And then: weed! We smoked weed as a part of life just like here in Amsterdam, you know? You always had to have some weed because that would make your mental picture 'throb'. [laughs] It would keep your mind focused on what it was that you had to do."
In the world of cannabis people see you as a pivotal person, a person that made things happen in terms of changing the drugs laws. How do you feel about that?
"PROUD! Proud. I was an early pioneer, thinking back. Because they just kept busting me. Eventually, I realised that I was going to be smoking marijuana every day for the rest of my life, even though I was about 27 years old. And every year they would be taking me to jail. So I wanted to try to put an end to that, from a personal standpoint. I didn't want this to keep happening to me. Let alone to everybody else, but I had a personal interest as well."
"Eventually, I realised that I was going to be smoking marijuana every day for the rest of my life."
So it was really just for 'selfish' reasons that you were doing this?
"Not just selfish reasons, but I had my selfish reasons. [laughs] It wasn't an abstract concept. The police were coming through my window with guns in their hands. I was going to prison."
And this happened repeatedly, right?
"Yeah. And to everybody you knew, this happened. They'd just started that police state that they have now, this was the beginning of it, they were just fumbling around, and now they've got it perfected. Now the worst thing is we find out they've got the conversations of everyone, everywhere. They're not just looking for you or me, they've got everybody. In case they do something wrong."
1 Reefer Madness is a propaganda movie from 1936 about marihuana addiction. "Reefer madness" has become an expression for (mostly hysterical and inaccurate) anti-cannabis propaganda.
2 On the Road is a mainly autobiographical book by Jack Kerouac, published in 1957. In the book Kerouac describes his travels through the US and Mexico and the people he meets along the way.