Washington State, Oregon, and Colorado are all currently considering proposals to fully legalize the sale and taxation of recreational cannabis.
Washington State, Oregon, and Colorado are all currently considering proposals to fully legalize the sale and taxation of recreational cannabis. Polls have shown public support to be rising, and campaigns are picking up speed in preparation for November – but the federal government remains firmly opposed to the bills.
On November 6th 2012, these three states will put the question of legalizing cannabis for recreational use to a public ballot. Colorado's Amendment 64 has a relatively comfortable lead with 51% in favor, 40% opposed and 8% undecided. In Washington, Initiative 502 holds an even stronger lead, with SurveyUSA polls showing 55% of potential voters in favor and just 36% opposed. However, in neighboring Oregon, Measure 80 is showing signs of declining popularity, with 36% in favor to 43% against. At the previous poll (October 24th) support stood at 37% and opposition at 41% .
Colorado – Amendment 64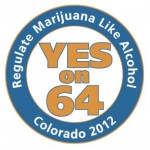 In Colorado, Amendment 64 seeks to tax and regulate cannabis sales similarly to tobacco, and would permit anyone over the age of 21 to possess up to one ounce (28g). The first $40 million raised annually would go to fund the public school system. Sale and production of recreational cannabis would be legal, and so too would industrial hemp – which is currently legal in several states, although not cultivated due to fear of prosecution.
Many are strongly opposed to the bill, including Mayor of Denver Michael Hancock, arguing that the existence of a medical cannabis industry has harmed tourism in the state and been less economically successful than expected. However, supporters state that there is little evidence to suggest that tourism has been negatively impacted, and posit that legalization would enable police to redirect resources to more serious crime. Furthermore, as cannabis is demonstrably far less harmful than tobacco and does not lead to violent crime, its many consumers should have the right to use it without fear of criminalization.
The campaign has been endorsed by Colorado's largest worker's union, the UFCW, who believe that legalization of cannabis for recreational and medical purposes would lead to job creation and increased public safety. Other endorsements include over 300 Colorado physicians and 100 college professors from across the nation. Interestingly, Colorado voters dismissed a 2006 initiative to legalize and regulate cannabis, with 59% opposed to 41% in favor.
Washington – Initiative 502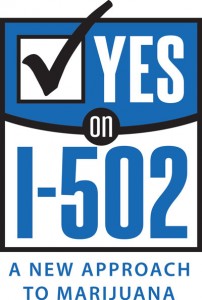 Washington's I-502 is popular with a surprisingly varied demographic, garnering high support from women (unusual for cannabis initiatives), former federal prosecutors and police officers. Norm Stamper, the former head of the Seattle Police Department, has publicly endorsed the campaign, emphasizing the need to reallocate police resources elsewhere. The lobby group New Approach Washington has funded a series of campaign ads to be aired state-wide in the run-up to the elections, and their website boasts a long and impressive list of endorsements.
I-502 is broadly the same as Amendment 64, save for the addition of a driving-impairment clause – opponents of the unsuccessful California initiative attacked its failure to address this key issue, so backers considered it prudent to stipulate a limit of 5ng/mL of THC in blood, and an incontestable DUID charge for anyone found driving above the limit. For those below the age of 21, driving with any amount of THC in the blood would result in an instant DUID.
State-issued licenses would enable an estimated 100 farms to produce the 187,000 pounds necessary to cover domestic demand, and a 25% excise tax would be levied on producers. It would remain illegal for unlicensed businesses or individuals to cultivate cannabis either for personal or commercial use.
Oregon – Measure 80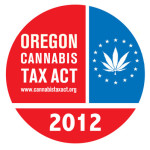 Oregon's Measure 80 is less well-funded, and supporters are somewhat pessimistic. It proposes to set up the Oregon Cannabis Commission (OCC), which would oversee issuing of licenses, production, sale and regulation. The Commission itself would be responsible for setting retail prices, and sell medical cannabis at cost price to registered patients. The measure also seeks to legalize cultivation of industrial hemp and personal quantities of cannabis without the need for any license, either federal or state-issued.
In Colorado, cannabis-related matters would be controlled by the Revenue Department, while the State Liquor Control Board would oversee the industry in Washington. These are established and reputable institutions, whereas the proposed OCC stands to be created for cannabis only, and is planned to consist of five commissioners "elected at large by growers and processors". Opponents argue that this is comparable to "putting Philip Morris in charge of state tobacco policy", and that Measure 80 is therefore less credible than those of the other two states.
The rhetoric of Measure 80 is indeed ambitious, veering towards absurd in places. For example, the suggestion that to "unnecessarily proscribe consumption of a 'herb bearing seed' given to humanity" – as outlined in the Book of Genesis – is a violation of religious rights is an argument that few conventional Christians would recourse to. It is also uncomfortably close to the "hippy" image the movement must try so hard to avoid if it is to be taken seriously. However, the bill is arguably a more complete attempt at legalization than the other initiatives, as it allows for personal cultivation. Due to this, it has widespread support and there is still hope of a narrow victory at the polls.
Federal opposition to the initiatives
If the initiatives are passed, these pioneer states could be the first to formulate and put in place a system of legal cannabis trading for recreational purposes. Despite this the federal government has vowed to continue their policy of undermining efforts to implement state laws. Speaking to CBS News Channel's 60 Minutes, Deputy Attorney General James Cole stated on the 20th October 2012 that the Justice Department's approach to cannabis would be "the same as it's always been", whatever the outcome of the upcoming plebiscites.
Somewhat ambiguously, Cole stated that the policy would be to "look at whether or not there are dangers to the community from the sale of marijuana", which could imply that aggressive raiding tactics will not be pursued unless a clear danger to the community can be established. If the petition to reschedule cannabis currently being heard by the U.S. Court of Appeals is successful, it could lead to a decline in the fervor with which the DEA currently persecutes purveyors of medical cannabis, and contribute to a lack of interest in prosecuting the pioneers of the fledging industries that will inevitably emerge in the "recreational" states. However, the rescheduling effort is very unlikely to result in a total removal from the schedule. Until cannabis is not a controlled substance, the DEA will still have a legal basis for raiding those involved in the industry.
Silence from the Obama administration
The continued failure of the Obama administration to address this contentious issue so close to the general election has led some to hope that this approach implies tacit acceptance of public opinion. The more pessimistic feel that the current noncommittal attitude is purely tactical, to avoid upsetting an important chunk of the electorate at this crucial stage so that as soon as power is secure, the administration's previous aggressive stance on cannabis can resume.
What is certain is that Deputy Cole's equivocal tone sharply contrasts with the bellicose Attorney General Eric Holder's letter to former DEA leaders immediately prior to the 2010 vote on California's Proposition 19, in which he stated in no uncertain terms that federal raids would continue even if the electorate voted yes. Many believe this attitude cowed otherwise supportive or undecided individuals into voting no, leading to the ultimate failure of the initiative.
Holder has up to now remained silent on the current round of legislation, although former DEA leaders recently conducted a teleconference call with members of the Department of Justice and the Office of National Drug Control Policy, warning of a "constitutional showdown" if the measures are passed. The coming weeks may prove to be the most important time in the history of cannabis legislation so far.