UFCM On October 21st 2016, the UFCM ICare symposium will take place in the city of Illkirch-Graffenstaden, in France. Read more about this event here.
What |UFCM ICare symposium
When | 21/10/2016
Where |Pôle API, Bd Sébastien Brant, 67400 Illkirch-Graffenstaden, France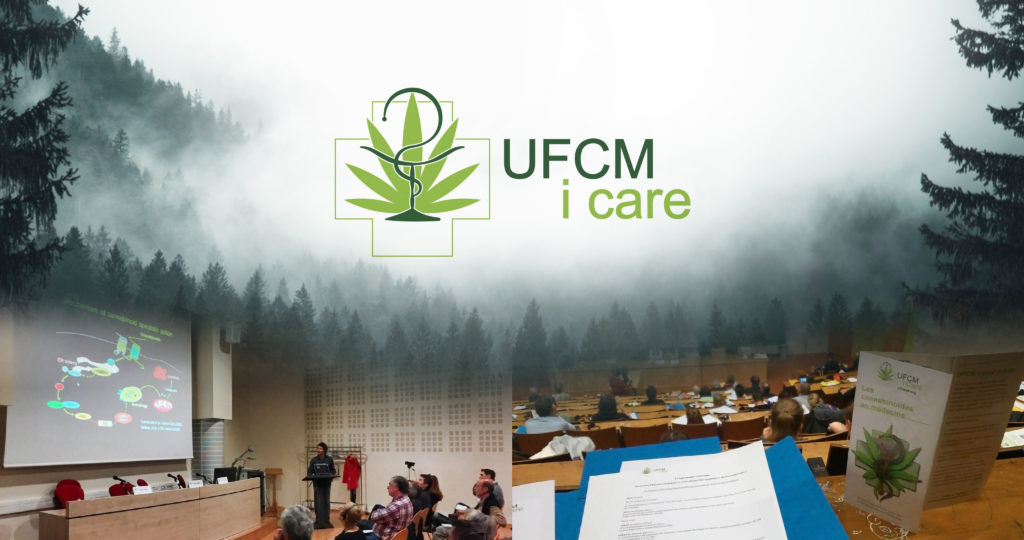 On October 21st 2016, the UFCM ICare symposium will take place in the city of Illkirch-Graffenstaden, in France (more info on the venue on this page's right side panel).
UFCM (French Union for the use of Cannabinoids in Medicine) is a non-profit organisation co-founded by Bertrand Rambaud, patient, activist, and friend of Sensi Seeds. Every year, they host the UFCM ICare symposium, an event we at Sensi Seeds always look forward to attending.
Uniting cannabinoid researchers from all over the world
The UFCM ICare symposium, while taking place in France, is an event that is aimed at all cannabis professionals, medical professionals, and cannabis patients, from Europe and beyond.
For its 5th edition, the event will welcome a very European panel of experts. Besides scientifically oriented conferences from members of the medical research community, attendees will also get an opportunity to hear about advances in medicinal cannabis legislation, from industry experts. Hereunder a selection of guest speakers.
Dr Ethan Russo, neurologist, psychopharmacology researcher, and former Senior Medical Advisor to GW Pharmaceuticals
Dr Ross will be giving a lecture on the benefits of the cannabis plant as medicine as opposed to synthetic cannabinoids, based on his professional experience clinically testing the well-known cannabis extract-based product Sativex.
Carola Perez, President of OEDCM (Spanish Observatory for Medical Cannabis)
Mrs Perez will be giving an overview of the current status of medicinal cannabis in Spain, and discuss the importance of the advances that still need to be made in terms of legislation.
Dr Franjo Grotenhermen, President of IACM (International Association for Cannabinoid Medicines)
Dr Grotenhermen, who specialises in the medical use of cannabis and cannabinoids, will give a detailed rundown of some of the major therapeutic applications of the plant; for PTSD, ADHD, bipolar disorder, and other conditions. He will also delve into the new medicinal cannabis program in place in his country of origin, Germany.
Many other speakers will be present for the audience of doctors, specialists and patients who will be attending this unique event. Check them all out here.
And if you are a medical professional and wish to register to attend, please use the form linked above to contact UFCM I Care.
Why is the UFCM ICare symposium of tremendous importance?
France is one of the strictest countries in Europe in regards to cannabis. Despite benefiting from somewhat of a commendable reputation in terms of healthcare, the country most definitely represents the last wagon of the cannabis train – if it is even on board at all!
In this context, the work of UFCM I Care, as well as of all cannabis patient-centred associations in France, is of the utmost importance.
The UFCM ICare symposium deserves your support. Sensi Seeds is proud to have supported this association for years, and hopes to continue doing so for years to come – unless medicinal cannabis becomes legal everywhere (!). In the meantime, messages of support or any remark you may have are welcome, scroll down to the comment section below.