DEA The Drug Enforcement Administration (DEA) is the federal agency that enforces drug policies on behalf of the government in US territories, as well as on foreign soil. Learn more about their latest administrators, who share a profound dislike for cannabis, in this article.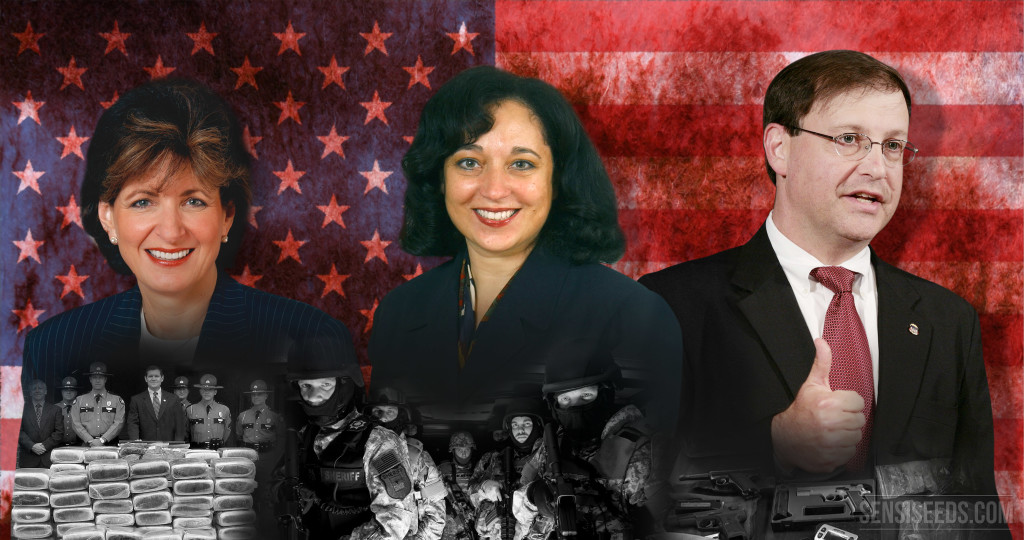 The Drug Enforcement Administration (DEA) is the federal agency that enforces drug policies on behalf of the government on US territories, as well as on foreign soil. It is widely regarded within the US as one of the most "popular" and lauded federal agencies, especially for the work it does concerning Schedule I type drugs – which include cannabis.
Special Agents aside, the most prominent and public figure of the agency is the Administrator of Drug Enforcement, responsible for all departments and strategies. This representative is appointed by the President of the United States, and confirmed by the Senate. From July 2003 to 2016, the DEA has had three different administrators, that have contributed to the public image of the agency as a whole.
Karen Tandy (DEA Administrator from 2003 to 2007)
Karen Tandy unchained
Karen Tandy, a Texas native, was the first woman to hold the position of DEA Administrator, and was in office from July 2003 to November 2007. At the time, her "number two" was Michele Leonhart, who was to become a DEA Administrator after her departure.
Karen Tandy had previously occupied governmental positions, including Associate Deputy Attorney General in charge of developing drug related policies and strategies. She worked in collaboration with diverse drug-related governmental entities, including the DEA.
Following news of her nomination as DEA Administrator, many elements from her past positions within the government were drawn to public attention by the media. Namely, several mishaps in relation to withholding crucial information, blackmailing defendants, and unjustified arrests and seizures of properties. Criminal cases during which these instances occurred were directly related to her work inside the DEA as a prosecutor, and then as Associate Deputy Attorney General.
Moreover, said work was very much cannabis-related, including but not limited to the dismantling of the US' system of medicinal cannabis dispensaries, as well as the pursuit of businesses selling smoking paraphernalia by postal mail.
One thing especially worth mentioning is  that the US states in which Karen Tandy operated had successfully passed laws authorizing medicinal cannabis dispensaries.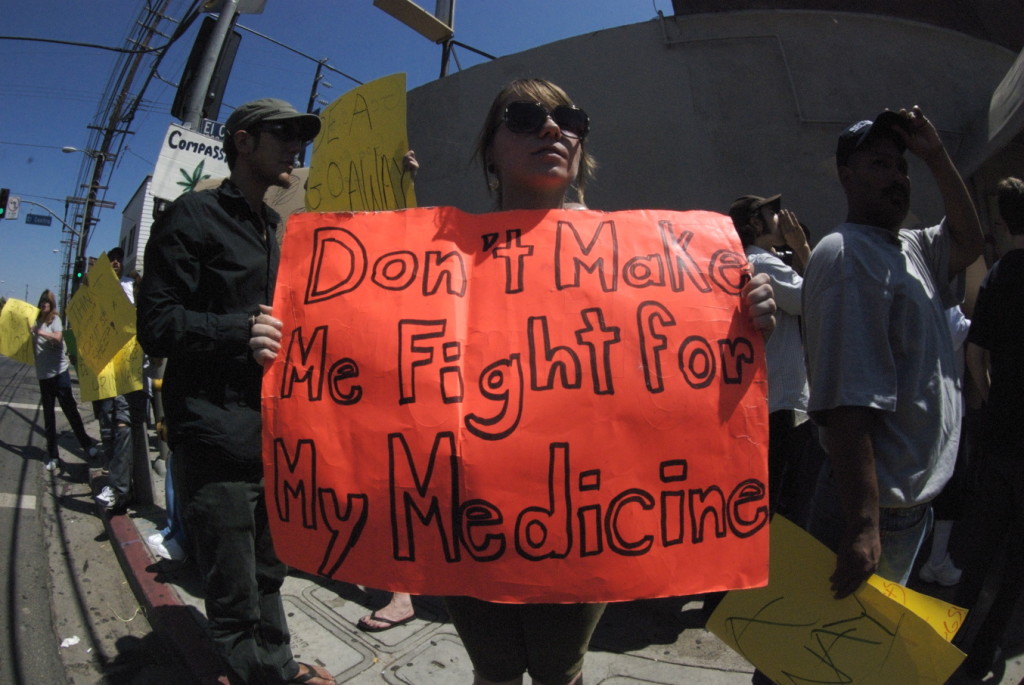 Regulation on hemp-based food items
According to DEA reports, starting in the late '90s, an important number of inquiries in regards to "cannabis-derived 'hemp' products" (sic) were received, presumably by their "Submit a tip" department: many companies that had conducted drug tests on their employees found some of them to show positive THC levels, and said employees justified their results with the use of legal hemp products. Still according to reports, several requests were also made by US customs regarding the import of such products.
Following these occurrences, in 2001 and again in 2003, the agency took over the task of defining guidelines for all hemp-based and hemp-derived products. These rules, based on  plain language used by the Controlled Substances Act of 1970, deemed every product containing hemp seeds illegal, thus forcing companies from the food industry to speak up. Their efforts resulted in these guidelines being considered impermissible, but also somewhat still applicable by federal courts.
This set of rules, which is still referred to nowadays, and sometimes applied, has led to many absurd situations, such as yogurts containing hemp seeds (i.e., non-psychoactive products) being banned from the meals of Air Force pilots.
Seizures, arrests and closures
Among other cannabis-related affairs dealt with during Karen Tandy's office, the DEA conducted inquests leading to the closure of California Cannabis Clubs in 2007, despite the state having benefited from a medicinal cannabis program since 1996.
Indeed, despite the Compassionate Use Act having been lawfully approved by state voters, the very well documented crackdown of California's medicinal cannabis system was federally sponsored, by the DEA, other federal agencies, and the executive power itself. The latter includes President Clinton, and President Bush after him, who both campaigned to not only close dispensaries and clubs, but also to strip cannabis-friendly physicians of their prescription licences.
Arrest of Canadian activist Marc Emery
Marc Emery is a cannabis activist, entrepreneur, politician, and dear friend of Sensi Seeds. For a couple of decades, his company, Vancouver-based "Marc Emery Direct Marijuana Seeds", shipped cannabis seeds all over North America, including to US growers. Several attempts to arrest him were made by US authorities, culminating in his extradition on July 29th, 2005. Years of proceedings followed, and Marc Emery was found guilty, and sentenced to 5 years of imprisonment in 2010.
Following Marc's arrest back in 2005, Karen Tandy released a short statement on behalf of the DEA, which clearly admitted the political nature of the operation, and after a basic pun (legalization efforts have gone up in smoke!), closed with the following:
"Hundreds of thousands of dollars of Emery's illicit profits are known to have been [channelled] to marijuana legalization groups active in the United States and Canada. Drug legalization lobbyists now have one less pot of money to rely on."
Karen Tandy, Former DEA Administrator
Overall, and as demonstrated by the above, documentation released by the DEA in regards to cannabis during Karen Tandy's office is, if not downright hilarious, at least inexplicably biased, with repeated semantic jabs aimed at "so-called hemp" (hemp), or "cannabis-derived 'hemp' products" (hemp products). Naturally, one must resolve to imagine all this pertains to cannabis still being classified as a Schedule I substance. Yet, there is still the somewhat reasonable matter of calling a cat, a cat, rather than a sabre-toothed tiger (that can cure certain forms of cancer). And of course, the abundance of flat-out misinformation remains, to this day, quite outrageous. See for yourself here.
Karen Tandy resigned from her position as DEA Administrator in order to join the company Motorola, as Vice President of Public Affairs.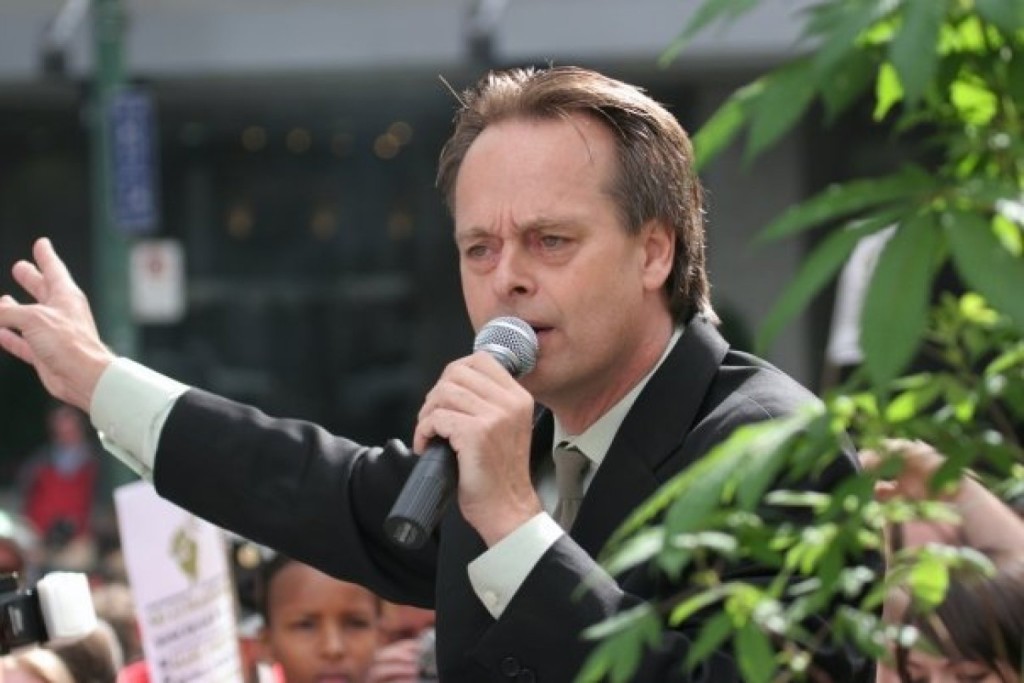 Michele Leonhart (Acting DEA Administrator from 2007 to 2010, DEA Administrator from 2010 to 2015)
A position of constant conflict
Michele Leonhart, despite holding the position of DEA administrator for only 8 years, has spent a total of 35 years of service for the agency. Prior to being nominated following Karen Tandy's resignation, she was the DEA's second in command, a role suited for a career law enforcement officer with several decades of experience as a Special Agent.
Michele Leonhart was nominated during the mandate of President George W. Bush Jr. In 2010, she was reappointed by President Obama, to the disappointment of many a cannabis activist. From that moment on, she openly expressed her disapproval concerning Obama's policies on drugs , going as far as promising to various interlocutors – including the National Sheriffs' Association – to go against them.
As President Obama instructed the federal government not to oppose the mechanics behind the legalization of recreational cannabis in Colorado and Washington, she publicly took the opposite stance on many occasions. She even expressed her absolute aggravation with reference to his scientifically-backed statement that cannabis is less dangerous than alcohol.
In 2010, the very year Michele Leonhart was officially reappointed as DEA Administrator, she rebuffed a 2007 ruling, which had authorized private laboratories to produce their own cannabis for research purposes. According to Leonhart, the quantities of governmental cannabis allocated to research, and solely controlled by the US National Institute on Drug Abuse (NIDA), were enough to satisfy any need for medical research on cannabinoids.
In parallel, a press interview of NIDA's spokeswoman Shirley Simson stated that there was simply no budget for cannabis-related scientific studies. That is, unless these studies were designed to prove the "negative consequences" of cannabis.
To this day, while cannabis-centred research conducted on actual plant material has been known to happen within the US, the NIDA, together with the DEA, still have the monopoly on growing medicinal cannabis for research. They must also approve every scientific study involving the cannabis plant, in a 3-step procedure last updated in June 2015.
The art of stonewalling
What seems to have marked public opinion during the last decade, not only in the US but all over the world, is the baffling Public Relations front operated by the DEA. Considering the overwhelming audio and video evidence available, it is safe to say that the DEA's media strategy during Michele Leonhart's office was shaky at best. Via the Administrator and her numerous interactions with Congress, as well as with other governmental entities, one can benefit from a clear view on the political obstacle course maintained by the DEA.
Endless footage showing Leonhart facing various representatives, and always choosing the lowest of roads, is available on various platforms.
On a different note, while awareness has been increasing among US citizens, from 2007 to 2015 DEA raids have been conducted over mere grams of cannabis, with deadly consequences, whether from operation-related casualties or harsh sentences leading to decades of imprisonment.
Some of the DEA's wider-set operations targeted at cartels have resulted in thousands of human casualties – including several thousands of children – namely, in Mexico. Back in 2011, the news was received with shock by US population, only to be awkwardly brushed off by Michele Leonhart as being necessary collateral damage when interrogated by the media.
"It may seem contradictory, but the unfortunate level of violence is a sign of success in the fight against drugs."
Michele Leonhart, former DEA Administrator
And while human casualties seem to register as background details, Michele Leonhart, on the other hand, has been vocal about her personal frustrations with the US government. Among other things, she called a hemp flag flying over Capitol Hill on July 4th, 2013 "the lowest point of her 33 years at the DEA".
Michele Leonhart resigned from her position as DEA Administrator in 2015, following a scandal she had full knowledge of, involving DEA agents participating in "sex parties" in Columbia, as well as accepting bribes from cartels.
Chuck Rosenberg (DEA Administrator from 2015 to present)
Chuck Rosenberg took office at the DEA during Spring 2015, following Michele Leonhart's forced resignation on May 14th. A former Federal Bureau of Investigation (FBI)Chief of Staff, he is a long-time Justice Department official who twice served as US attorney.
As far as DEA actions go, the agency has maintained the very same behaviour under different Administrators' functions, regularly making headlines for its peculiar methods.
Cannabis-wise, if one event can top them all, it would be a quote from Chuck Rosenberg himself, during an address to members of the press, reported by CBS in November 2015:
"What really bothers me is the notion that marijuana is also medicinal – because it's not. We can have an intellectually honest debate about whether we should legalize something that is bad and dangerous, but don't call it medicine – that is a joke."
Chuck Rosenberg, DEA Administrator
Are the choices made by the US government in regards to leading drug enforcement operations somewhat surprising? Probably not, especially considering the history of the agency, which has built over decades quite the colourful reputation per their methods and relentless propaganda.
Yet, Chuck Rosenberg's statement seems to define a new low, especially in this day and age, when most US states authorize medicinal cannabis.
What do you think of President Obama's new DEA Administrator? How will Chuck Rosenberg impact the country's policy on drugs, and on cannabis? Could his office become the last, short-lived prohibitionist token before a long overdue reform?
Tell us about it in the comment sections. And don't forget to visit Change.org's petition calling for the firing of Chuck Rosenberg.