Sensi Seeds Nieuwendijk
The smallest of our shops, Sensi Seeds Nieuwendijk is located close to Amsterdam Central Station, making it a convenient first or last stop for travellers. Sensi Seeds Nieuwendijk has been a Sensi shop location since 1998.
Ingenious use of space in the store allows for every strain from Sensi Seeds and White Label to be stocked, as well as the full range of Flying Dutchmen seed strains – a bonus for anyone on a short stopover who may not have time to travel all the way into the centre to find high quality cannabis genetics.
The staff at Sensi Seeds Nieuwendijk offer the same professional level of assistance and guidance as in all our shops, enabling customers to explore different options before selecting the most suitable strain for their needs.
The selection of Sensi memorabilia is as extensive here as in the main Sensi Seeds Shop. Sensi Seeds Nieuwendijk manages to hold enough Sensi Seeds T-shirts, caps, Frisbees and bags to satisfy the most discerning souvenir hunter!
Located on the busy Nieuwendijk, one of Amsterdam's liveliest shopping streets, the Sensi Seeds Nieuwendijk shop provides customers with an oasis of calm where they can receive helpful advice and find the very best seeds.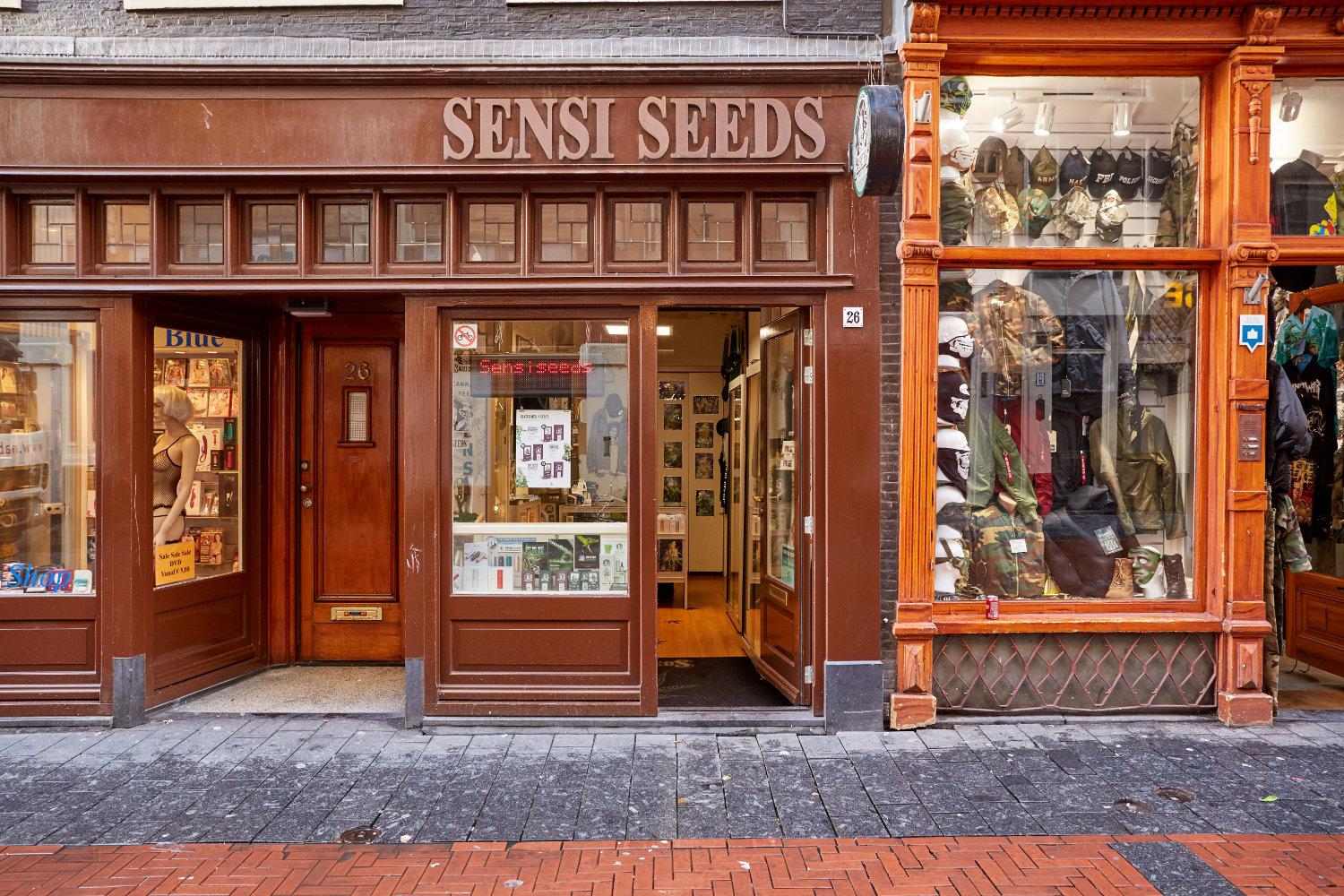 Address
Nieuwendijk 26-A
1012 ML Amsterdam
Netherlands

Open in Google Maps
Opening hours
Monday
Tuesday
Wednesday
Thursday
Friday
Saturday
Sunday
10:00 - 18:00
10:00 - 18:00
10:00 - 18:00
10:00 - 18:00
10:00 - 18:00
10:00 - 18:00
10:00 - 18:00