The Sensi Seed Bank
The Sensi Seed Bank is the location of the first true cannabis gene-bank in the Netherlands. It's located in the heart of Amsterdam, surrounded by the distinctive, historic buildings of the Oude Stad (Old Town). It's also next door to the Hash Marihuana & Hemp Museum.
The Sensi Seed Bank resembles a traditional Amsterdam shop with its reclaimed wood panelling and glass-fronted displays. Since this is Sensi Seeds, a cannabis motif runs through all the different wood features, tying them together. The character and old-world artisanship of our store create a welcoming shopping experience for locals and tourists alike.
We have options that cater for all levels of experience. Our friendly and knowledgeable staff are on hand to offer information on all of our seeds, answer your questions and provide helpful advice should you need it.
The store is the original place to visit for an extensive selection of cannabis seeds. Whether you are a seasoned grower or just starting out, drop in and say hello.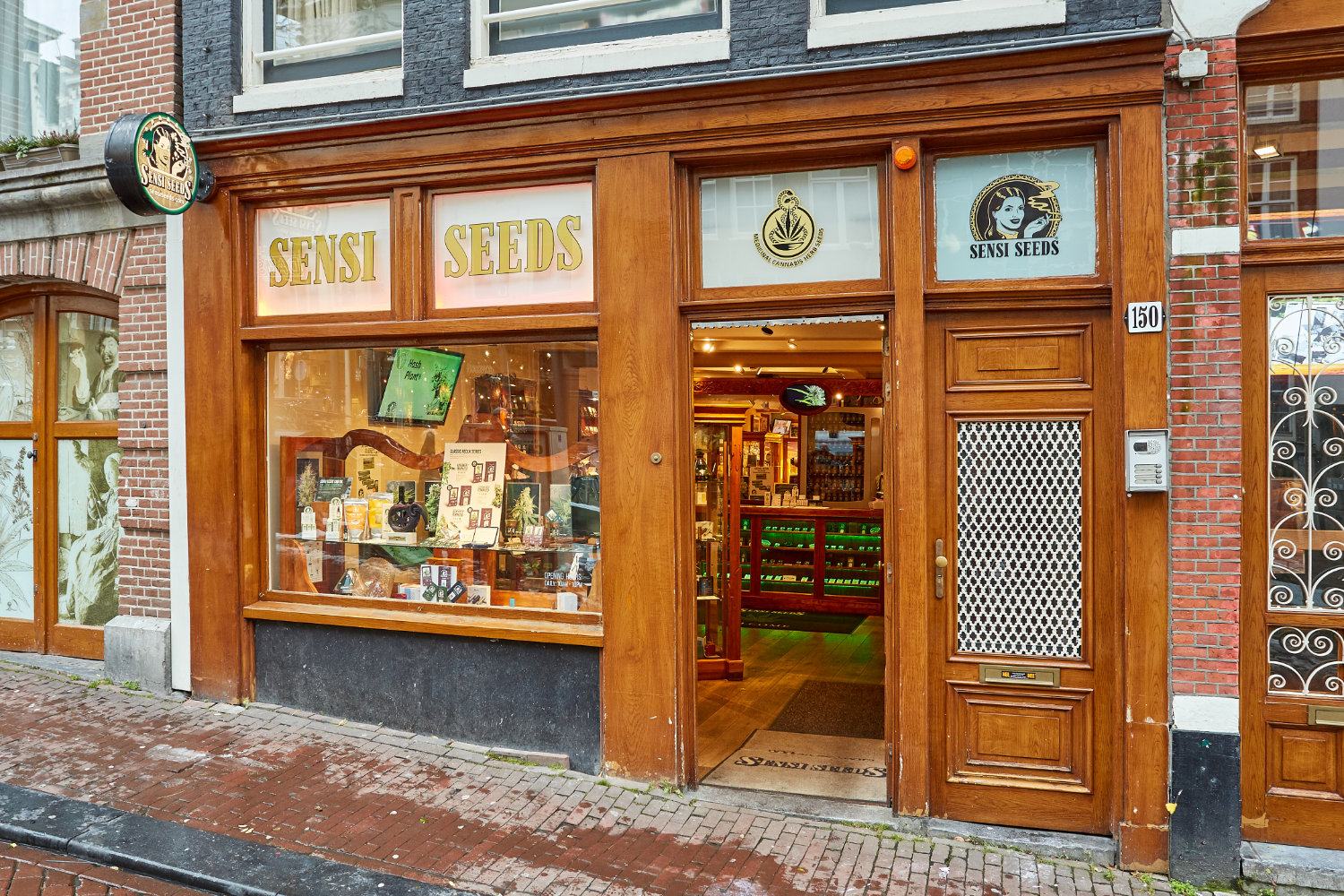 Address
Oudezijds Achterburgwal 150
1012 DV Amsterdam
Netherlands

Open in Google Maps
Opening hours
Monday
Tuesday
Wednesday
Thursday
Friday
Saturday
Sunday
10:00 - 22:00
10:00 - 22:00
10:00 - 22:00
10:00 - 22:00
10:00 - 22:00
10:00 - 22:00
10:00 - 22:00