Sensi Seeds Cornershop
The Sensi Seeds Cornershop on Oude Doelenstraat is enjoyed by locals and tourists alike for its complete range of Sensi Seeds strains and products and its central location. This welcoming canal-side store, on a corner close to the Museum, is easy to find and only a few minutes' walk from Dam Square.
The staff are pleased to help the constant flow of customers, and take pride in helping them find the best strain for their needs. The Sensi Seeds Cornershop staff can offer guidance and advice on cannabis in general and Sensi strains in particular. The extensive range of seeds has something suitable for all levels of experience, from complete beginners and those who are just curious, right up to cannabis experts and aficionados.
The building dates from 1650; it was originally a residence and spent several decades as a tobacco shop before Sensi Seeds acquired the premises in 1995. Visitors can browse the library of Sensi Seeds and White Label seed strains in the shop or choose from an extensive range of Sensi Seeds souvenirs including clothing, bags and books. Exclusive products from sister company HempFlax, including hemp paper, hemp yoga mats, hemp oil, are also available in the Sensi Seeds Cornershop for anyone looking for special gift or a treat for themselves.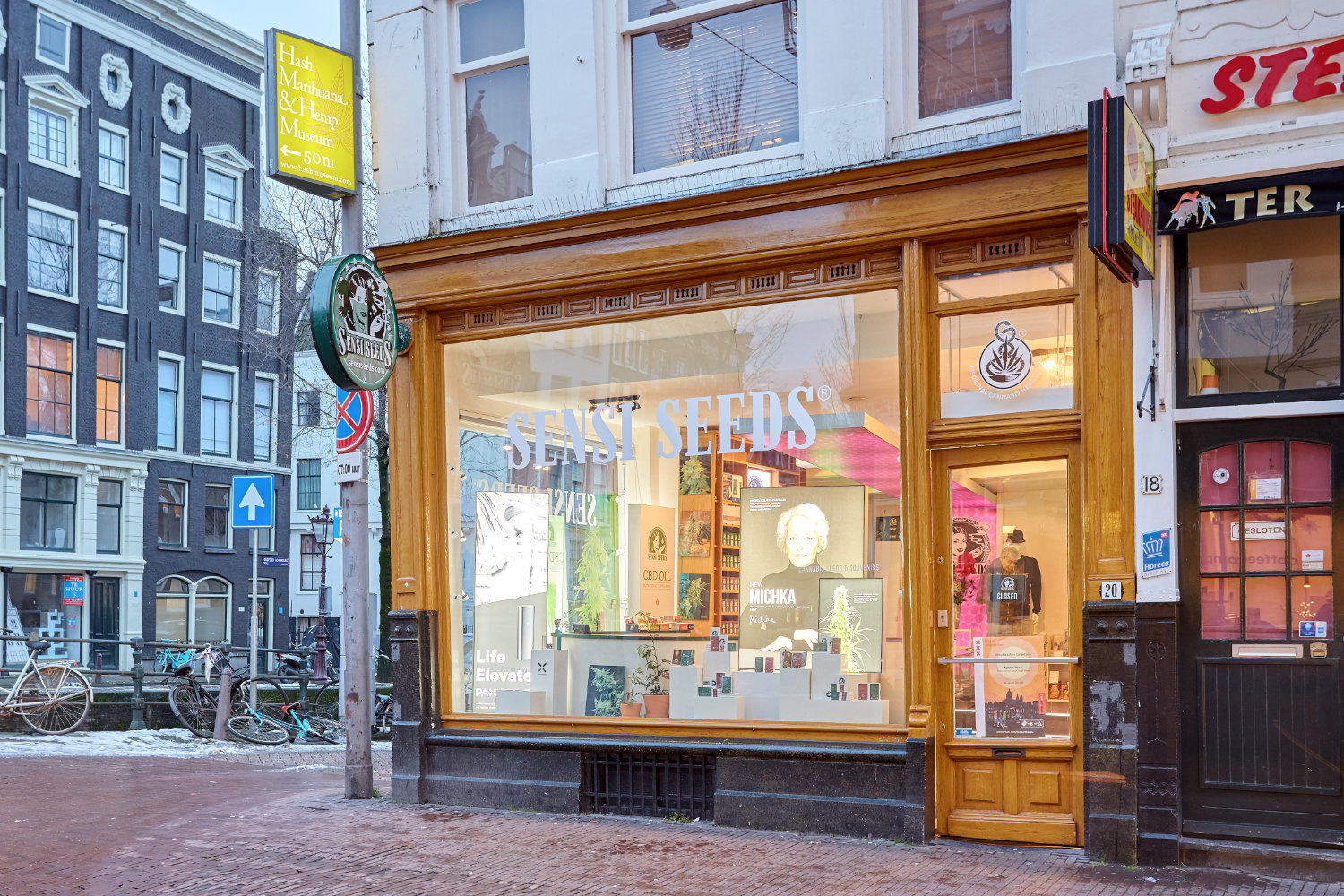 Address
Oude Doelenstraat 20
1012 ED Amsterdam
Netherlands

Open in Google Maps
Opening hours
Monday
Tuesday
Wednesday
Thursday
Friday
Saturday
Sunday
10:00 - 22:00
10:00 - 22:00
10:00 - 22:00
10:00 - 22:00
10:00 - 22:00
10:00 - 22:00
10:00 - 22:00