Legal growing In part 1 James Burton mainly focussed on the premises, security and personnel. In this part, he shares information about the growing process. Do not miss out on part 3, in which James Burton will announce how to increase the THC level in your plants by 5 to 15% as tested and documented by independent research organization TNO.
Hopefully 2016 will be just as good, or even better than, 2015 in terms of cannabis decriminalisation and legalisation. Uruguay is setting up government controlled grow facilities, and in Colorado, Washington, Alaska and Oregon these facilities are also on the rise. In the Netherlands multiple municipalities want to start their own cannabis plantations to thwart organized crime and establish quality controls on cannabis supplies.
But how do you set up a good, professional grow facility that will produce only the best of the best (medicinal) cannabis? If anyone knows, it is James Burton, and on the Sensi Seeds blog he shares his secrets.
In part 1 Burton mainly focussed on the premises, security and personnel. In this part, he shares information about the growing process. Do not miss out on part 3, in which James Burton will announce how to increase the THC level in your plants by 5 to 15% as tested and documented by independent research organization TNO for Burton's legal grow organisation SIMM.
Part 2 of a 3 Part Series
5. DOCUMENTATION
All processes and procedures that could affect the quality of the product must be documented. It is very important to include extraordinary circumstances during the growth period that may influence the chemical composition of the marijuana, such as extreme weather conditions or pests, particularly in the harvest period, in this documentation process.
For cultivated marijuana all processing steps have to be documented too, including the cultivation location . Field records showing previous crops and plant pesticides used should be maintained. It is also critical to document the type, quantity and date of the harvest as well as the chemicals and other substances used during production, such as fertilizers and pesticides. Also soils, supplements and watering schedules should be logged.
The location of the collection area and the harvest period should be described as precisely as possible. All batches from each designated area should be unambiguously and unmistakably identified by a number. Assignment of batch numbers should take place at an early stage. From the beginning, each plant needs a scan number to follow that plant's timeline.
Production guidelines and Standard Operating Procedures (SOPs) should be in written form, and it should be documented that cultivation, harvesting and production have been performed in accordance with these guidelines.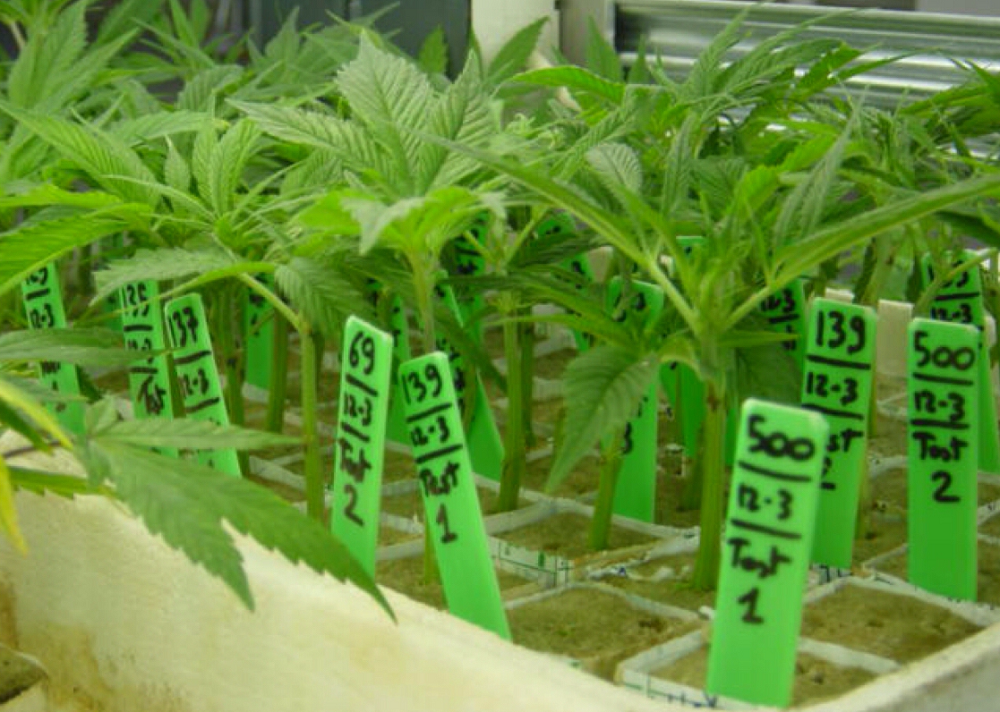 The results of audits should be documented in an audit report (copies of all documents, cultivation reports, analysis reports). These have to be stored for a minimum of 10 years.
But it's not only about the product. All waste material, including clipping waste, should be weighed and documented too. The number of kilos that are clipped by each employee should be documented, as well as the clipping waste each employee makes.
All documents for SKAL (a foundation that oversees the organic production in the Netherlands, commissioned by the Ministry of Agriculture) should be filled in by the plant manager.
---
6. SEEDS AND PROPAGATION MATERIAL
Seeds should be verified botanically, indicating genus, species, variety/cultivar/chemotype, and origin, should be traceable. The same applies to vegetatively propagated marijuana plants. Seeds and/or vegetatively propagated marijuana plants used in organic production have to be certified as organic. The starting material should be as free as possible from pests and diseases in order to guarantee healthy plant growth. Strains resistant or tolerant to disease should preferably be used.
The presence of different species, varieties, or different plant parts has to be controlled during the entire production process, and such adulteration should be avoided. The use of genetically modified marijuana plants or seeds must comply with national regulations. All clones and seedlings should carry their mother's batch number, the date started, the new batch number, and an individual number. This information must be recorded and kept in the official records.
SIMM had made a marijuana 'cookbook' for several of the SIMM clones. The idea was that a grower could use our clones and follow the instructions in the book to achieve approximately the same product we were producing with the clones. It was quite detailed, including pictures, charts and measurements.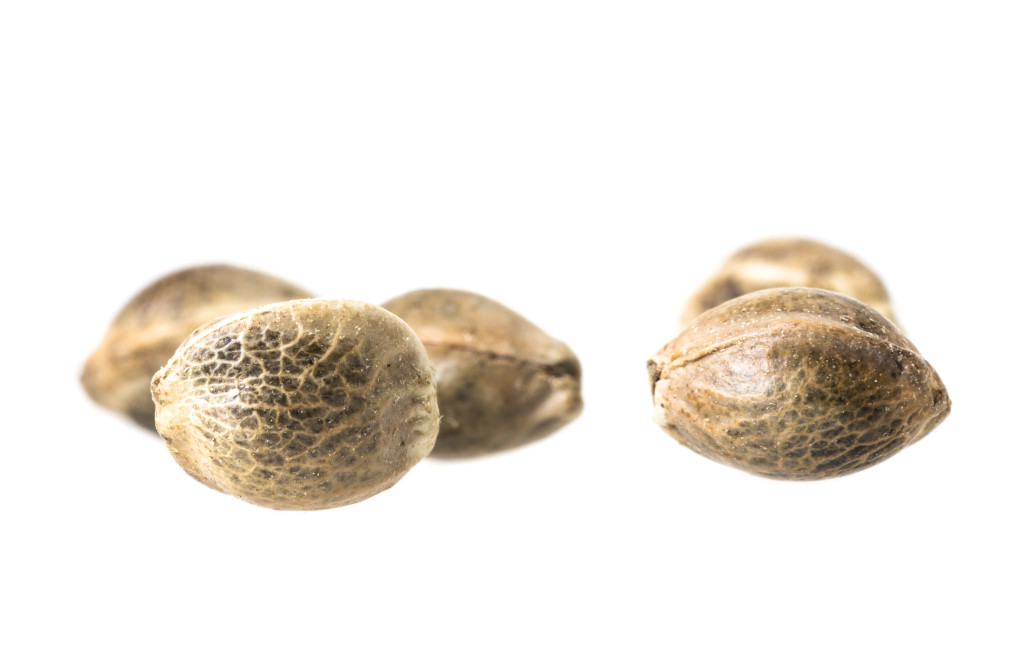 ---
7.CULTIVATION
Different standard operating procedures may be acceptable depending on whether conventional or organic methods of cultivation are employed. The principles of good crop husbandry must be followed. Some points to take into account:
You must use approved substrates and supplements with agricultural seals.
All cultivation procedures must follow the GAP (Good Agricultural Practices) and the GMP(Good Manufacturing Practices).
Marijuana plants should not be grown in soil contaminated with sludge, heavy metals, residues, plant protection products or other chemicals, etc. Any chemicals used in the growth or protection of the crop should be kept to a minimum and recorded.
Soil temperatures should be recorded and controlled too.
Animal manure should be thoroughly composted and should be void of human feces.
All soil should be regularly tested before planting crops and after harvesting crops.
All other fertilizing agents should be applied sparingly and in accordance with the needs of the particular strain. Fertilizers should be applied in such a manner as to minimize leaching.
You should have analysis certificates for all soils and products used.
Irrigation should be controlled and carried out according to the needs of the marijuana plant.
Water used in irrigation should comply with national quality standards.
Water should be tested and analysed for chemicals, bacteria, and fungi.
Moisture levels of the soil must be recorded and controlled.
Scan tags should be applied to the plants as well as to the pots.
Pesticide applications should be avoided as far as possible. When necessary, approved plant protection products should be applied at the minimum effective amount in accordance with the recommendations from the manufacturer and authorities. The application should be carried out only by qualified staff using approved equipment. The minimum interval between such treatment and harvest time must be consistent with recommendations from the manufacturer of the plant protection product. National regulations on maximum residue limits should be complied with.
I feel you should have a registered SKAL number.
---
8. HARVEST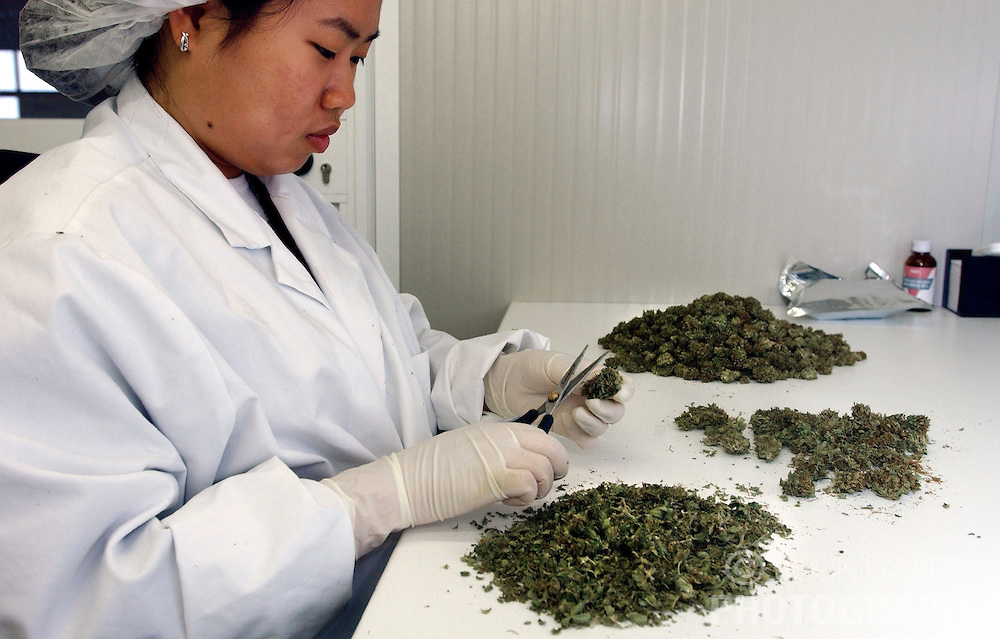 At SIMM, plants are washed three days in a row before harvest to remove any dust, contaminants or insects. The plant manager should be assigned to identify and verify collected marijuana and to supervise collectors.
Collection must be carried out in compliance with existing GAPs and GMPs. Collection methods must not damage the growth environment, in order to ensure optimum conditions for the generation of the next crop.
All scan tags should be scanned and recorded, which includes time,location and other information.
The waste should be weighed, documented, shredded and kept in a locked dumpster. The dumpster should be sprayed with water once a day to encourage composting of the plant matter.
Marijuana should be harvested under the best possible conditions, avoiding wet soil, dew, or exceptionally high air humidity.  If harvesting occurs in wet conditions, possible adverse effects on the marijuana due to increased moisture levels should be counteracted.
Cutting devices or harvesters must be adjusted so that contamination from soil particles is reduced to a minimum.
The harvested marijuana should not come into direct contact with the soil.  It must be promptly collected and transported in dry, clean conditions.
All containers used during harvesting must be clean and free of contamination from previous harvests. When containers are not in use, they must be kept in dry conditions, free of pests and inaccessible to mice/rodents, livestock, and domestic animals.
Mechanical damage, including compacting of the harvested marijuana that would result in undesirable quality changes, must be avoided. In this respect, attention must be paid to avoid overfilling  the containers or stacking up the plants.
Freshly harvested marijuana must be delivered as quickly as possible to the processing facility in order to prevent thermal degradation.
The harvested crop must be protected from pests, mice/rodents, livestock and domestic animals. Any pest control measures taken should be documented.
Employees should wear protective clothing, including hairnets, rubber gloves and shoe protectors. Rubber gloves should be changed frequently. No street shoes, food or mobile phones are allowed in the harvest or processing areas.   Toilet badges are worn during the harvesting of plants.
---