YouTube channels What is happening to cannabis channels on YouTube? YouTube (owned by Google) is suspending cannabis channels, and not just the small ones. More and more cannabis-related content creators are being pulled from the virtual airwaves. For the owners of those channels, there seems to be no recourse to restoration.
The behaviour that they are accused of by YouTube, in the form of an email explaining that they are in violation of the terms of service, does not seem to match up with the content on those channels.
How many cannabis channels have been suspended by YouTube so far?
We're not going to lie, we feel like this is personal! The first channel that Sensi Seeds heard had been suspended was Marihuanatelevision.tv. Not only are we one of their main sponsors, but they have been frequent visitors to Amsterdam, where they are always interested in reporting on what we are working on. One of their crews has even been out to our industrial hemp sister company HempFlax to film their flourishing hemp fields!
Closely following this news came another shock; Cannaweed, the main French cannabis forum and also friends of Sensi Seeds, had lost their channel too. It was briefly reactivated on April 19th, and they learned that the reason for their suspension was a video about germinating cannabis seeds. In a further twist, the Cannaweed channel was suspended again a few hours later.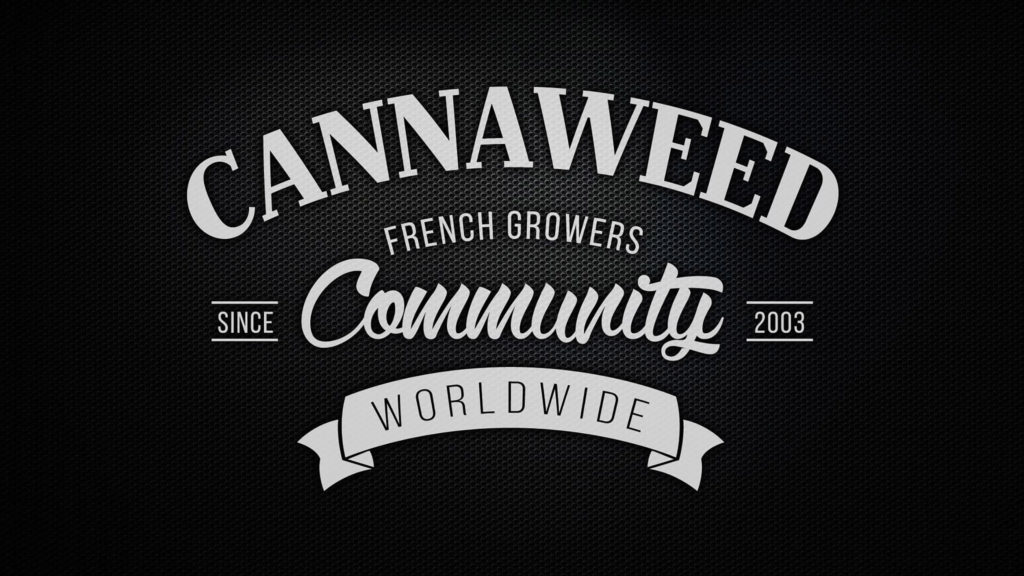 The Sensi Seeds channel is, at the time of writing, still active on YouTube. But it's entirely possible that its days are numbered. Other seedbanks have also had their YouTube channels suspended. Cannabis Culture, the Canadian magazine website, saw their own Pot TV taken down after eight years of YouTube broadcasting.
And the cull is not limited to company channels. The accounts of individuals such as legal cannabis patient Joel Hradecky, known on YouTube as Customgrow420 and, with 1.5 million subscribers and 193 million video views, the most popular "weedtuber", had his account pulled on April 18th.
Other individuals such as 'ThatWeedCouple' and 'BorisPetis' have set videos to 'private' after apparently having some of them deleted. 'UrbanRemo', a Canadian cannabis activist who had also been on YouTube for eight years and accumulated 190,000 subscribers, saw his channel suspended without warning. Incredibly, his son 'UrbanMichael' had his Youtube channel deleted just for talking about what had happened to his father in a video titled 'The End of WeedTube?'.
Some excellent reporting on this issue has been done by iSmoke, which has now unfortunately  joined the list of suspended cannabis channels.
How long has this been going on?
The trail leads back to what is known among YouTube fans and content creators as the Adpocalypse. Despite the fact that YouTube has been demonetizing (i.e. removing adverts from) videos since 2012, the creators were not informed that this was happening until 2016.
The year before, the algorithm that controlled whether or not a video was suitable for advertisers was changed to be more sensitive to potentially terrorism-related content. This is obviously a good thing, but carries with it the usual problems of an automated process. Videos that are flagged as inappropriate can be requested for review by a human, but this does not always ensure that they will be remonetized.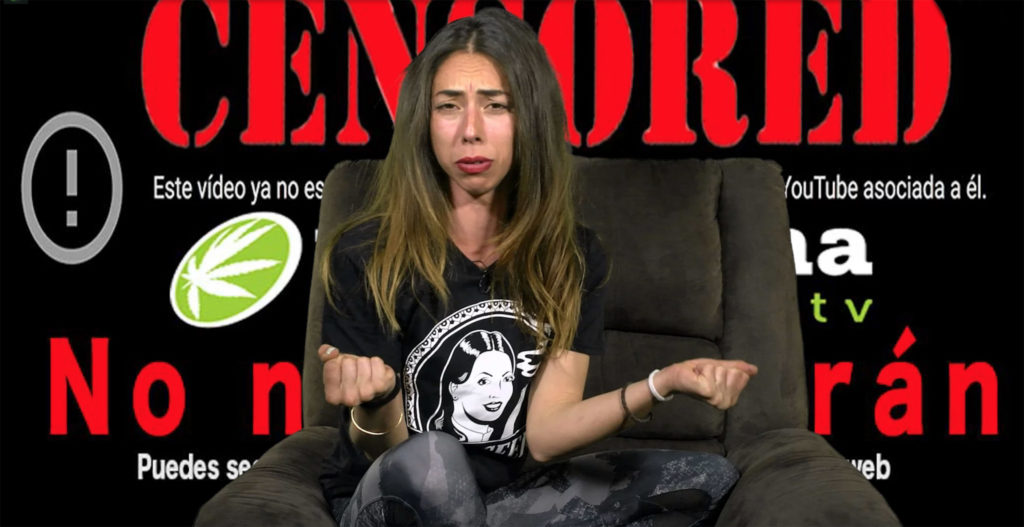 How does YouTube decide which videos are inappropriate?
Despite the size and revenue of YouTube, which (after Google) is the second largest website in the world, it chooses to basically outsource the monitoring of unsuitable content to its users. The 'flag as inappropriate' option is similar to Facebook's and Instagram's reporting policies, where any disgruntled user can report a post. Any videos flagged as inappropriate are then reviewed by a YouTube employee to decide whether or not they should be removed.
Unsurprisingly, with 1.3 billion users and almost the same amount of videos, appropriate content sometimes gets wrongly flagged and inappropriate content frequently remains on the platform. In protest at the continued hosting of offensive videos, which their adverts were embedded in, advertisers started to pull their money. These are advertisers which many channels rely on for revenue, and which generate billions of dollars for YouTube and its parent company Google. The Adpocalypse had begun.
Are YouTube allowed to do this or are they breaking their own rules?
The knock-on effect was passed on to the creators of any content that could be deemed even slightly risky for YouTube. Videos mentioning LGBT issues, for example, were flagged and demonetized as having content of a sexual nature. Also on the list of reasons for videos to be demonetized is the "promotion of drugs and regulated substances, including selling, use and abuse of such items."
One of the early victims of this rule was a medical health channel covering such topics as diabetes treatments and the cost of prescription pharmaceuticals, which was flagged as promoting drug use, proving that the algorithm isn't nearly as accurate as it needs to be.
"Investigating the issue"
Demonetisation is one thing; removing videos and channels altogether is quite another. The levels of censorship against cannabis channels being practiced by YouTube is breath-taking. One 'weedtuber' reported that by February 2018, approximately '50% of the community' had had their channels deleted, and the only response from YouTube was an email saying that they were "investigating the issue".
But in the same way that setting up an Instagram, Facebook or any other social media account means agreeing to the terms of service of the provider, uploading videos to YouTube means that you accept the possibility that they could be taken down.
Sensi Seeds has had first–hand experience of this, when our previous Instagram account was shut down without warning, and Facebook deleted several posts and photographs from the Sensi Seeds Facebook page.
Currently, it's not clear if the cull is over or if it's only just getting properly underway. Rumours that Google hired an extra 10,000 employees in November 2017 with the express intention of 'cleaning up' YouTube remain unconfirmed, but could explain events.
To our knowledge, none of the suspended or deleted accounts have been reinstated despite requests for review by a human.
Has your YouTube channel been suspended? Are you missing your favourite WeedTubers, and wondering where they've gone? Let us know in the comments, and stay tuned for further news.