Legal growing In 2015 Uruguay is setting up government controlled grow facilities. Professional grow facilities are on the rise in Colorado, Washington, Alaska and Oregon. And in the Netherlands, multiple municipalities want to start their own cannabis plantations. But how do you set up a good, professional grow facility? If anyone knows, it is James Burton.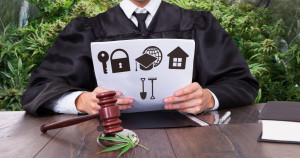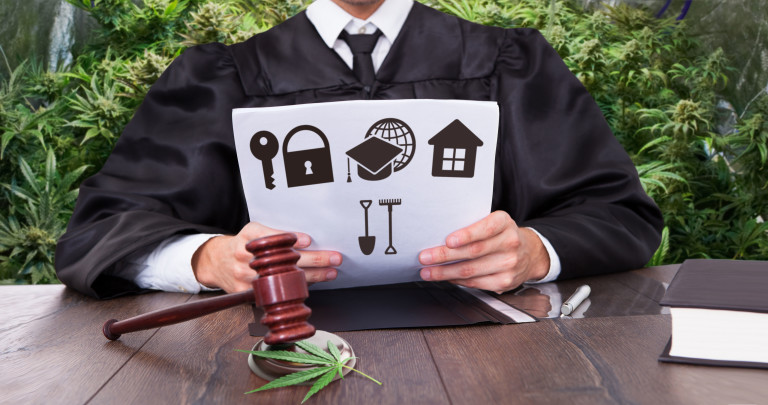 James Burton was the first person to set up a legal, professional cannabis growing facility for medicinal cannabis in the Netherlands. In the early nineties his facility, Stichting (lit. "Charity") Institute of Medical Marijuana (SIMM), sold medicinal cannabis to the Dutch government, independent research organization TNO, several universities, hospitals, and pharmaceutical companies.
Burton has set the standard for similar programs worldwide. But in 2005 the Dutch government took away his license after Burton openly criticized them. While SIMM was able to deliver medicinal cannabis for only 53 cents per gram in order to make it available to as many people as possible, the government was driving up the price to absurd levels.
In 2015 Uruguay is setting up government controlled grow facilities. Professional grow facilities are on the rise in Colorado, Washington, Alaska and Oregon. And in the Netherlands, multiple municipalities want to start their own cannabis plantations to thwart organized crime and establish quality controls on cannabis supplies.
But how do you set up a good, professional grow facility that will produce only the best of the best (medicinal) cannabis? If anyone knows, it is James Burton, and on the Sensi Seeds blog he shares his secrets.
Part 1 of a 3 Part Series
1. SECURITY
I feel that security is one of the most important points in a cannabis plantation. I am talking about security outside of the building as well as inside the buildings. Unfortunately, I've noticed that employees can steal as much as any outside intruder. There must be someone in the building 24/7 for security purposes, as response time from private security, and from the police, is too long. This round-the-clock security can be accomplished by having employees clipping the marijuana through the night.
There should be visible and invisible cameras throughout the building and the surrounding outside areas. A sensor cable around the building warns you of outside intruders or employees taking marijuana to their cars. You also need a high-tech security system that will automatically alert police, your security team and yourself.
Police should be notified and aware of the growing operation. . Selected people should be able to monitor your security cameras remotely via a website. Also, German Shepherds to patrol the outer perimeter discourage outside intruders.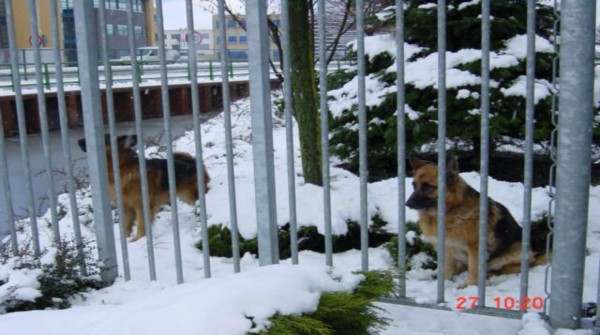 Employees must also be required to use a separate room for changing their clothing, and cafeteria for breaks. No packages, jackets, food, drinks, or mobile phones should be brought into the growing or processing areas.
There should be a visitors' logbook to sign in and out for all people and deliveries coming to the facility.
Lastly, you must realize that since your growing operation is public information, you are at risk for all kinds of break-ins. This means that not only professional criminals may attempt a break-in, but also amateurs or groups of kids may try to do it as well.
2. PERSONNEL AND EDUCATION
Personnel selection is very important. Poorly qualified personnel can cause major losses through incorrect plant care, harvesting and clipping practices, lack of quality controls, environmental damages, and plant damages. Entire crops can be destroyed due to employee errors. Untrained clippers can waste kilos of marijuana.
A good plant manager is vital, and holds a very important function. They assure that regulations and SOP's (Standard Operating Procedures) are followed. They see that wastes are kept to a minimum. The plant manager should guarantee the education, supervision, and proper documentation of the staff.
All primary and secondary processing procedures should fully conform with national guidelines on food hygiene, and personnel entrusted with the handling of marijuana should be required to have a high degree of personal hygiene. Personnel should have received adequate training regarding their hygiene responsibilities.
The welfare of all staff involved in growing and processing should be ensured. Particular attention should be paid to ventilation of fumes in the manicuring areas.
Personnel must be shielded from contact with plants by means of adequate protective clothes, gloves, hairnets, and shoe protectors.
Persons suffering from known infectious diseases transmittable via food, or being transmitters of such diseases (including diarrhea), must be suspended from entering or working in areas where they are in contact with marijuana, according to the regulations.
Persons with open wounds, inflammations, and skin infections should be suspended from entering or working in areas where the plant processing takes place, or must wear appropriate protective clothing/gloves until their complete recuperation.
Personnel should receive adequate botanical training before performing tasks that require this knowledge. Clippers must be well-trained and supervised to insure minimum losses of plant material, and prevent contamination of plant material.
Harvesters must have sufficient knowledge of the plant they have to process. This includes identification, characteristics, traceability of all the cannabis that is processed and company regulations and controls.
It is advisable to educate all personnel dealing with marijuana and all those engaged in its production with regards to cultivation techniques, including the appropriate use of equipment and the SOPs, using actual videos of the tasks.
Personnel can be trained with short videos to become familiar with the SOPs, GAPs (General Agricultural Practices) and GMPs (General Manufacturing Practices).
3. BUILDING AND FACILITIES
The location and air quality must be considered when choosing the right building. Air quality can be compromised by being too near a highway or shipping channel. You can get overspray from your agricultural neighbors. The air quality should be measured.
You must consider odour nuisance. With thousands of plants, it is difficult to eliminate. A filtering system and air cleaning equipment is expensive to purchase, uses a lot of electricity, and is high maintenance.
I also found out it is impossible to keep a secret location as you have 20+ employees coming to work. Plus you have a lot of deliveries coming and going, as well as contractors.
Buildings used in the growing and processing of harvested marijuana must be clean, as well as thoroughly aerated and must never be used for housing livestock.
Buildings must provide adequate protection for the growing and harvested marijuana against birds, insects, rodents, and domestic animals. In all storage and processing areas suitable pest control measures such as baits and electric insect killing machines must be operated and maintained by professionally qualified staff or contractors.
It is recommended that the packaged marijuana be stored in a vault.
Buildings where plant processing is carried out must have clothes-changing facilities, as well as toilets including hand-washing facilities, according to national regulations. Also a toilet alert system, so each employee wears a toilet badge, to ensure they have washed their hands after using the toilet area. You do not want to know how many times I have heard the alert system buzzing because someone did not wash hands after the toilet break! The building should be regularly checked by the fire department and your insurance companies. It must meet requirements on safety, fire and electrical regulations.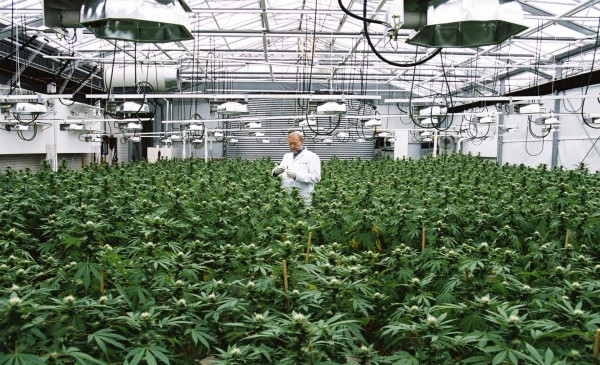 The building should have a climate control computer which measures all inputs and controls light cycles, ventilation and relative humidity, watering, and light and dark shutters. A computerized floor heating system keeps the soil temperature between 19 and 24 degrees Centigrade.
You also need a fan system that can create a thorough, heavy air flow. This discourages flying insects and will help build a strong root system.
4. EQUIPMENT
Equipment used in plant cultivation and processing should be clean, regularly serviced and oiled to ensure good working order, and mounted, where applicable, in an easily accessible way. Furthermore, machinery used in fertilizer application must be regularly calibrated.
Machine parts that are in direct contact with the harvested marijuana must be cleaned after use to ensure that remaining residue does not result in subsequent cross-contamination.
Employees should be given SOP training videos on the equipment and how to check their calibration.
The glasshouse manager should regularly check scales, fertilizer calibration and water measures for accuracy. They should also see that all equipment is cleaned properly and stored correctly.
So far for part 1 of this series. Next month I will publish part 2 with four more insights on how to set up and run a legal, professional cannabis grow facility. Stay tuned!