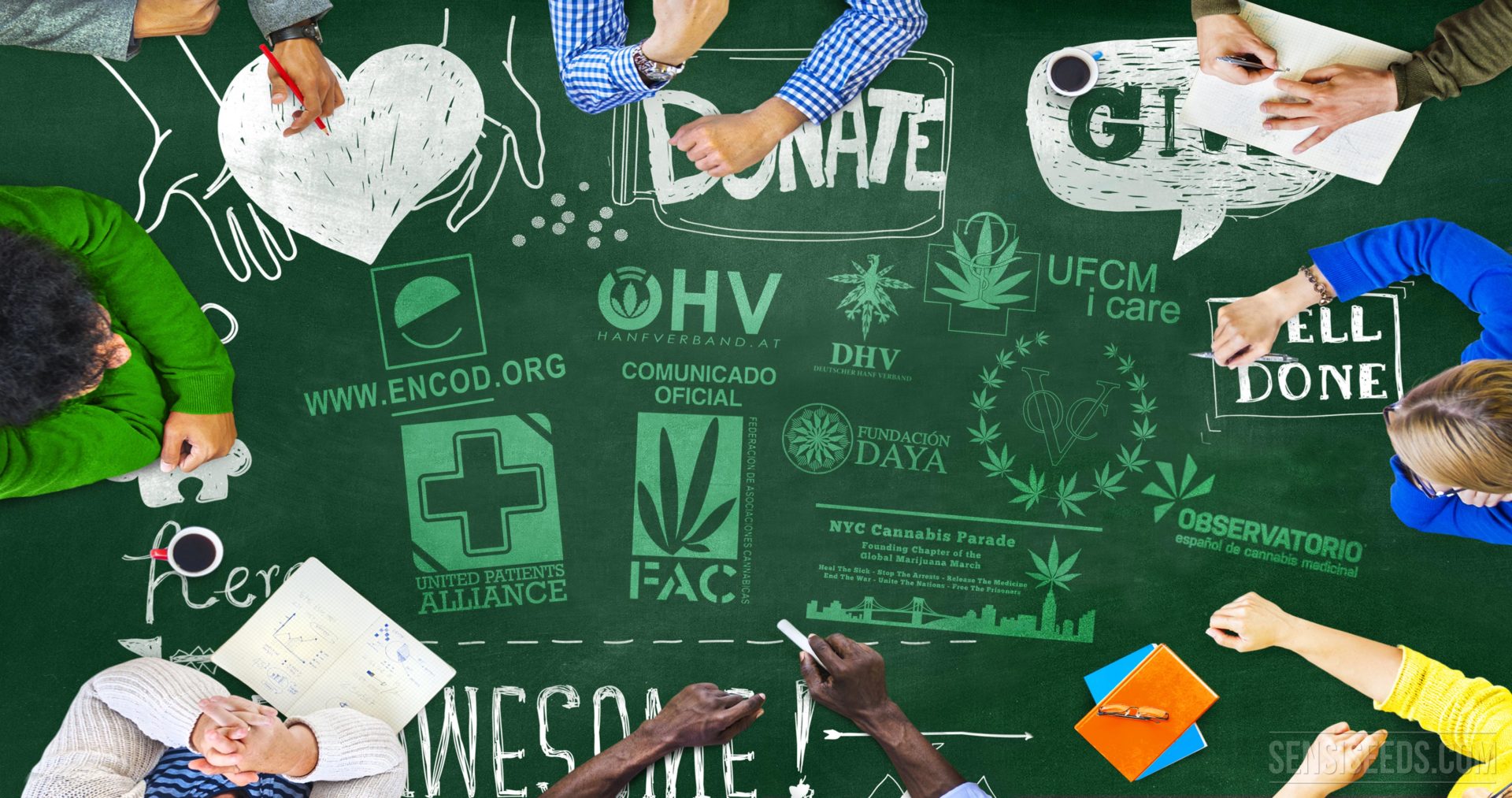 Who Can You Help With Cannabis This Holiday Season?
Help! Of course, we should all try to give something back to society whenever possible – but during the holiday season, most of us have a little more time to seriously consider how we can help. So why not start with the cannabis community? There are thousands of charities and nonprofits that need our support – and whose efforts are helping people the world over.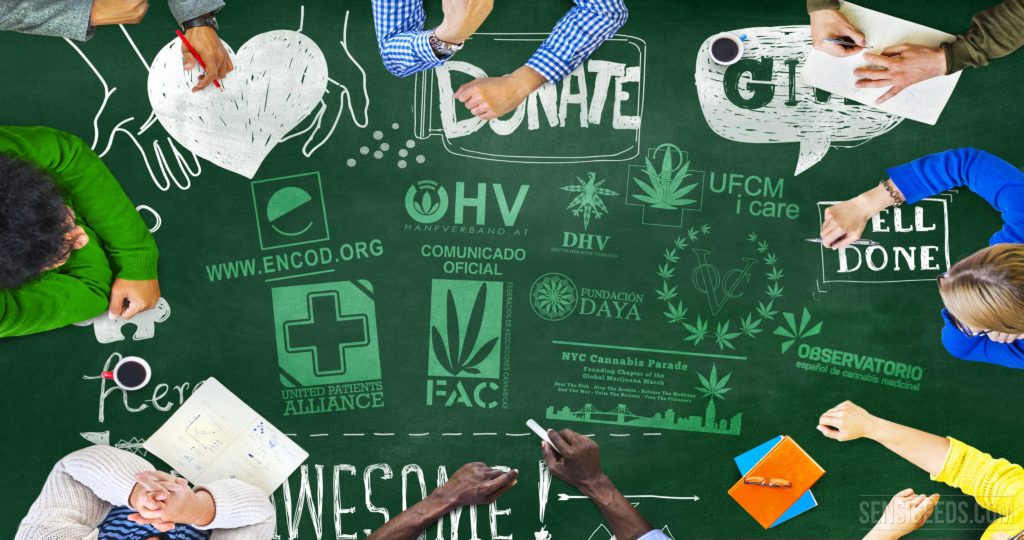 So let's contemplate – and to help, we've provided a list of some of the charitable efforts related to cannabis that are being made around the world right now, and how to get involved.
ENCOD
The European Coalition for Just and Effective Drug Policies (ENCOD) is an international platform of over 150 organizations, companies and citizens working towards ending the war on drugs. Established in 1993, ENCOD has a long track record of lobbying the UN, EU and various national governments, and has been instrumental in setting up the network of Cannabis Social Clubs that is now spreading throughout Europe. ENCOD is seeking new members and sponsors so that it can continue to meet its €60,000 annual budget requirements and fund ongoing campaigns. As well as direct donations, you can also support ENCOD by distributing flyers and posters, and by lobbying members of parliament in support of their campaigns.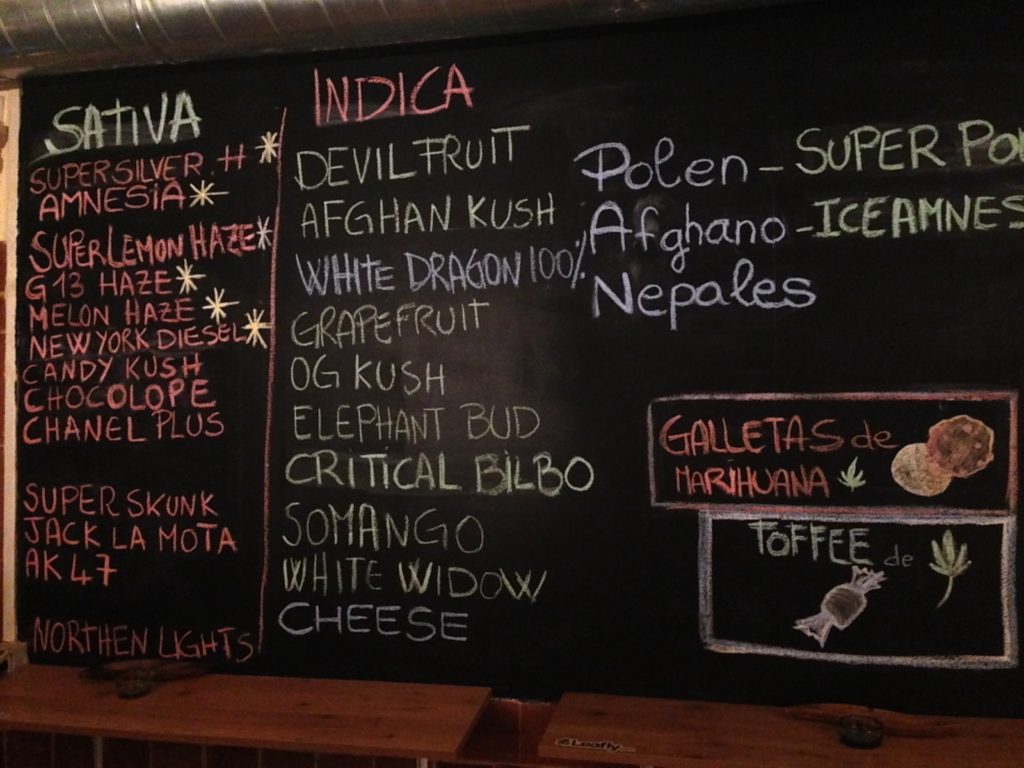 Learn more about and donate to ENCOD. Donate directly to the Cannabis Social Clubs campaign.
UFCM I Care (FRANCE)
The Francophone Union for Cannabinoids in Medicine (UFCM) is among the most prominent cannabis organizations of the French-speaking world. The UFCM campaigns for patient access to cannabis medicine, distributes information and resources to the public, offers legal support to patients, and acts as a portal for cannabis-related organisations, businesses and citizens' groups in France. The UFCM relies on donations and membership fees to fund its activities. Membership costs €10 per year; donations can be made monthly with no minimum amount, but for one-off donations a minimum of €20 is requested. Become a member of the UFCM. Donate to the UFCM.
Observatorio Español de Cannabis Medicinal (SPAIN)
The Spanish Observatory of Medicinal Cannabis (OECM) is a network of researchers, doctors and patient associations, working together on projects relating to the medicinal properties and usage of cannabis. The OECM acts as a portal for patients, researchers and companies to share information and resources. It also holds an annual convention of medicinal cannabis specialists to meet and exchange ideas in person. The OECM is funded by sponsors, patient groups and private donations, and welcomes both financial support and new opportunities to collaborate. Learn more and contact the OECM. "Become a Friend" and donate to the OECM.
United Patients Alliance (UK)
The United Patients Alliance (UPA) campaigns for legal, safe access to medicinal cannabis for medicinal cannabis patients in the UK. Founded in 2014, the UPA has tirelessly advocated on behalf of patients for the right to produce cannabis medicine, or obtain it from legal suppliers, without fear of prosecution. The UPA also offers education and resources to patients wishing to secure a safe supply of medicinal cannabis. Recently, the UPA assisted in an investigation into the medicinal potential of cannabis, conducted by an All Party Parliamentary Group (APPG) for Drug Policy Reform. Their final report, entitled Access to medicinal cannabis: meeting patient needs, recommended that herbal cannabis be available on prescription from pharmacies, and that home-growing of small quantities be decriminalised. Become a member of the UPA and learn more about their campaigns and activities.
Deutscher Hanfverband (GERMANY)
The German Hemp Association (DHV) is Germany's largest and most prominent professional interest group advocating for the legalisation of cannabis. It campaigns for the establishment of an efficient, regulated market for the consumption of cannabis, both medicinal and recreational, and for the right for private individuals to cultivate small quantities of cannabis. The DHV is a private nonprofit company funded by associate members' fees, corporate sponsors and private donations, and it provides a great deal of information to the public on its annual financial activities and budget requirements. As well as donations, the DHV is also seeking local activists to help spread the word. Become a member or partner of the DHV. Donate directly to the DHV.
New York City Cannabis Parade (USA)
The NYC Cannabis Parade deserves a special place in cannabis history, as it is one of the longest-running public demonstrations in support of cannabis in the world today. Not only that, it also gave birth to the Global Marijuana March that now takes place each May in over 300 cities worldwide! A riotous expression of joyful cannabis culture, the Parade sees up to 30,000 attendees each year. The NYC Cannabis Parade does not accept donations, but is funded by various sponsors including Sensi Seeds. However, there are several ways to get involved, including volunteering on the day, marching with an organisation, and working behind-the-scenes to organise the big day. Planning has already begun for the 2017 Parade, so don't hesitate to sign up now!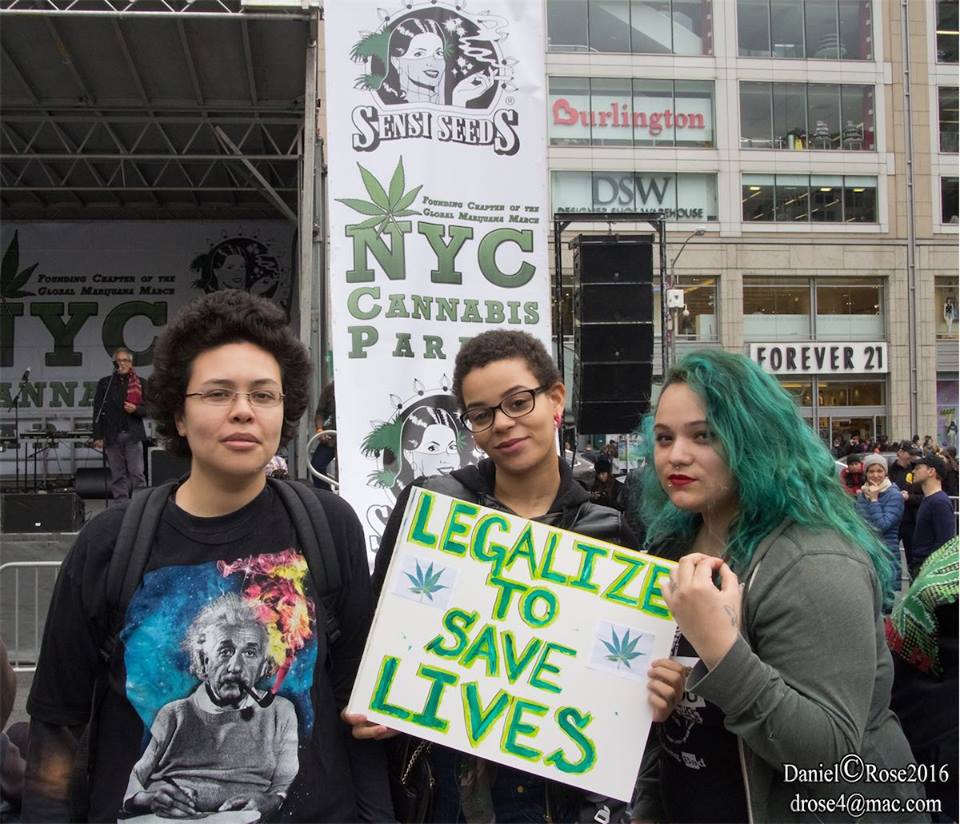 Learn more about how to get involved with the NYC Cannabis Parade.
Österreichischer Hanfverband (AUSTRIA)
The Austrian Hemp Association (ÖHV) is a respected professional interest group promoting the use of hemp in medicine, food, construction materials, etc; the group also lobbies the Austrian government to improve regulations on cannabis and hemp. The ÖHV also conducts research, surveys and polls to analyse the hemp market and the uses of hemp. The ÖHV is funded by membership fees and private donations. Membership costs between €12 and €50 per year. It is also possible to support the ÖHV by applying to join its scientific advisory board, for individuals or organisations with relevant specialisation and background. As well as this, the ÖHV is open to collaborations and partnerships with organisations from all over the world. Apply to join the scientific advisory board of the ÖHV. Become a partner or member of the ÖHV. Donate directly and learn about other ways to get involved with the ÖHV.
Fundación Daya (CHILE)
The Daya Foundation is one of the most prominent and respected organisations working towards cannabis legalisation and regulation in Latin America. The Daya Foundation's doctors work directly with patients to help establish medicinal cannabis treatments; as well as this, the Foundation holds workshops on cultivation and preparation of medicinal products. The Daya Foundation also advises governments and businesses on cannabis policy and practice, and holds conferences and committees for professionals, patients and the public. Last but not least, the Foundation is also directly involved in cannabinoid research. The Daya Foundation is funded by its partners and by private donations.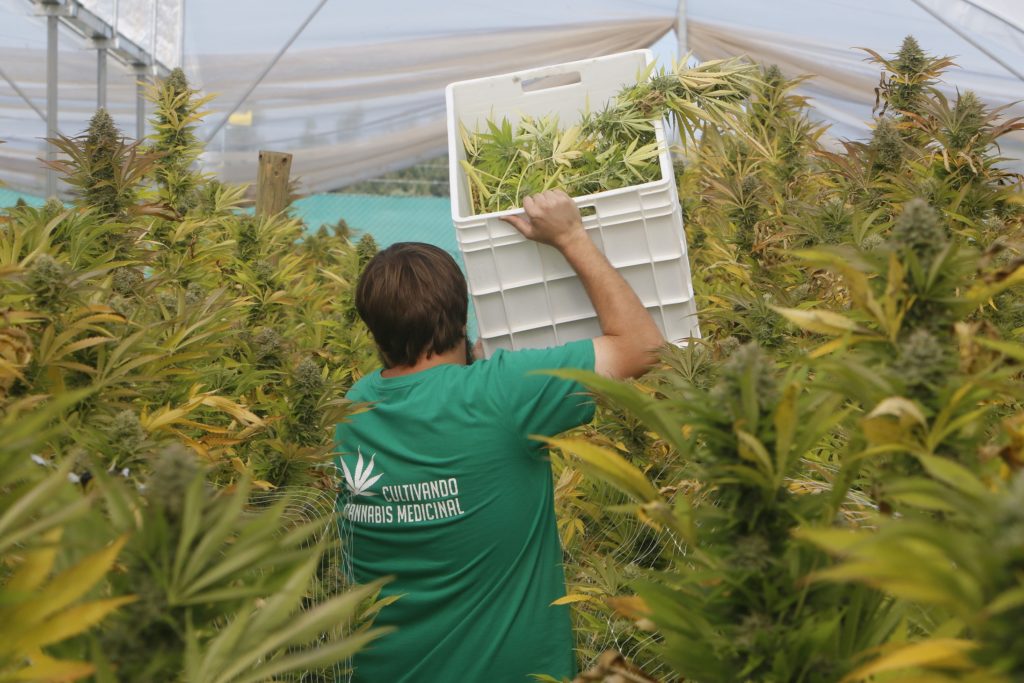 Become a partner of the Daya Foundation. Donate directly to the Daya Foundation.
FAC (SPAIN)
The Federation of Cannabis Associations (FAC) is an alliance of cannabis-related groups from all over Spain, which works towards establishing safe access to cannabis for recreational and medicinal users, and establishing alternatives to the black market. The FAC participates in various debates, lobbies, forums, workshops and conferences all over the world, and offers legal advice and support to individuals. The FAC has also been fundamental to the development of the network of Cannabis Social Clubs that now covers the entire country; as well as this, each year it organizes the Global Marijuana March in the cities of Alicante, Barcelona, Bilbao, La Laguna, León, Madrid, Vigo and Zaragoza. The FAC is funded by its members and partners. For example, growshops can become members for €60 per year – currently, there is no particular service provided to participating stores (other than an official plaque to display and inclusion in the web directory), but the efforts of the FAC benefit the entire industry.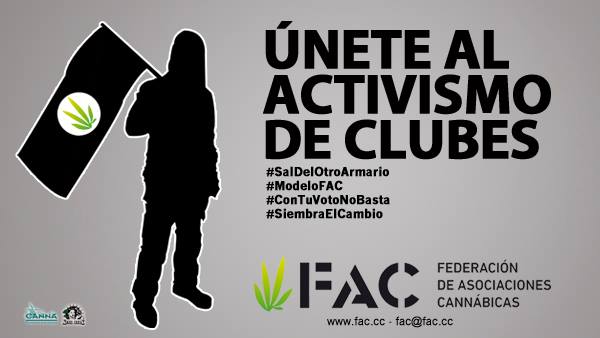 Become a member of the FAC (for growshops).
VOC Nederland (NETHERLANDS)
The Association for the Abolition of Cannabis Prohibition (VOC) is a national alliance of organisations and individuals working to end the prohibition of cannabis and establish safe, legal access. Established in 2008, the VOC considers the prohibition of cannabis to be a grave error that causes more problems than it solves. As well as directly lobbying the Dutch government for full, comprehensive legalisation of cannabis, the VOC also holds the Cannabis Liberation Day in Amsterdam in June each year. The VOC also recently ran a popular media campaign aimed at normalising cannabis use in society, featuring interviews with various celebrities on their relationship with cannabis. The VOC depends on donations in order to fund its campaigns. Other than donating directly, it is also possible to get involved with VOC campaigns. You can join the newsletter for regular updates, or attend meetings in person to get the latest news hot off the press. Donate and learn more about how to get involved with the VOC.