Throughout many nations worldwide, the cultivation, possession, and distribution of cannabis is prohibited. However, support for cannabis is increasing, and there are many countries where cannabis can be bought legally. If you're interested in cannabis, it's essential to know the differences between a cannabis dispensary, coffeeshop, and cannabis social club.
In Canada and many North American states, cannabis can be purchased legally over the counter. In the Netherlands, cannabis can be brought and consumed in coffeeshops, while Spain has private Cannabis Social Clubs, but how do they all differ? Let's learn more.
What is a dispensary?

A cannabis dispensary is a legal, regulated establishment where people can purchase cannabis products and paraphernalia. They're a modification of the Dutch coffeeshop model and are exclusive to North America. It is unlawful to consume any cannabis products on the premises, and products are sold to be consumed on private premises.
Dispensaries are similar to pharmacies and provide a safe environment for cannabis enthusiasts to purchase high-quality products. Staff are highly knowledgeable about their products and ensure the highest quality. All products are tested in third-party laboratories for their cannabinoid and terpene content. There are two different types of dispensaries, so let's learn about each.
Medical dispensary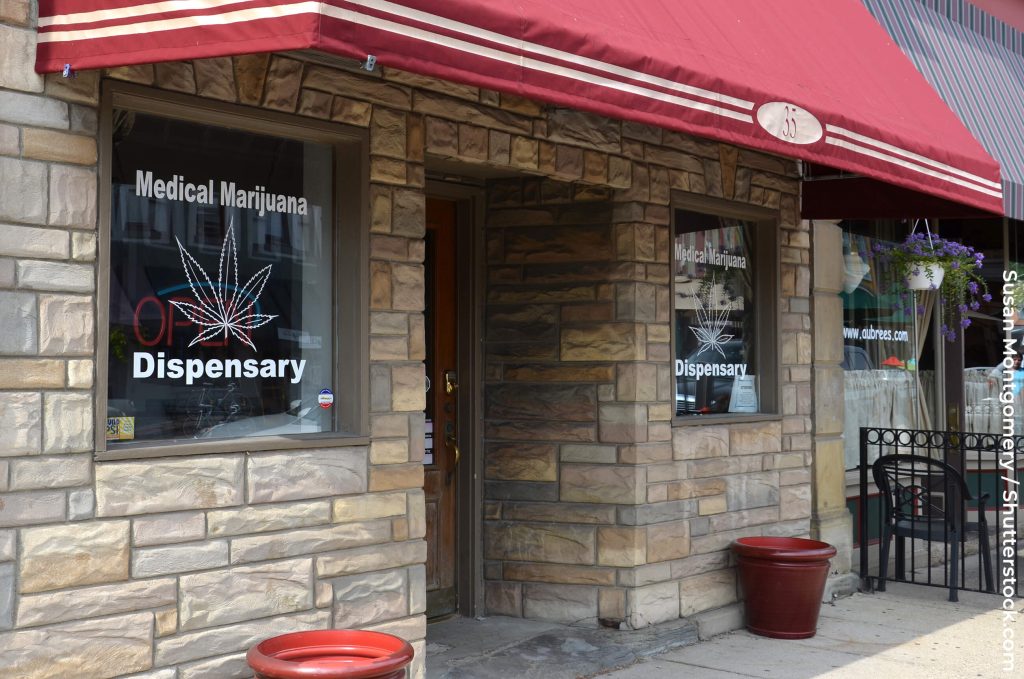 Medical dispensaries provide a secure location for patients to purchase their medication. Medicinal users must be prescribed cannabis by their registered practitioner, and patients must be over 18. They have lower taxes, higher purchasing limits and are more affordable than recreational outlets.
The history of medicinal cannabis is deeply rooted in Northern California, and support has been increasing since the early 1990s. The first cannabis dispensary, San Francisco Cannabis Buyers Club, was created in 1992 by former members of a cannabis collective. It highlighted the support for medicinal cannabis while helping raise awareness of its therapeutic properties.
In 1996, the Californian government passed Proposition 215, which permitted the use of cannabis for medical purposes with a physician's recommendation. The main difference is the cannabinoid content. Whereas recreational cannabis will focus more on THC levels, medicinal products will feature full-spectrum products with elevated levels of CBD and lower levels of THC.
Medical dispensaries provide a more comprehensive range of products for those looking for the therapeutic properties of cannabis. The budtenders are there to help you and provide undisputed attention for all your needs.
Recreational dispensary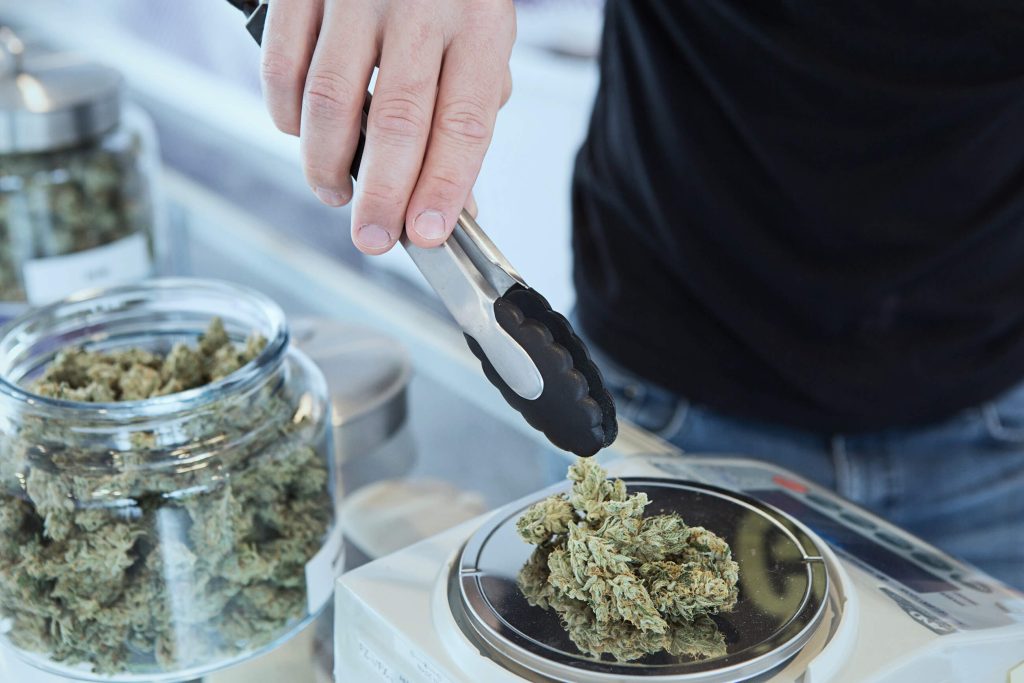 Colorado and Washington became the first states to legalise cannabis for recreational purposes in 2014. This allowed adults over 21 with a government-issued identification to purchase cannabis under the new legislation and laid the foundations for nationwide legalisation.
Recreational cannabis is ideal for those without the necessary medical requirements and still looking for high-quality products. Recreational budtenders will still be very helpful, but compared to medical dispensaries, they will not have the time to discuss each strain in detail. It also provides a legal alternative to alcohol and harder drugs such as opioid-based medication and limits the black market.
Recreational cannabis dispensaries are more accessible to the public. Many recreational dispensaries have online stores where customers can browse their menus and purchase products for delivery or pick-up. During the Covid pandemic, various dispensaries even offered drive-thru options! However, compared to medicinal dispensaries, menus are limited, and recreational cannabis products are taxed higher. Purchasing limits will also vary from state to state.
Cannabis Consumption Lounge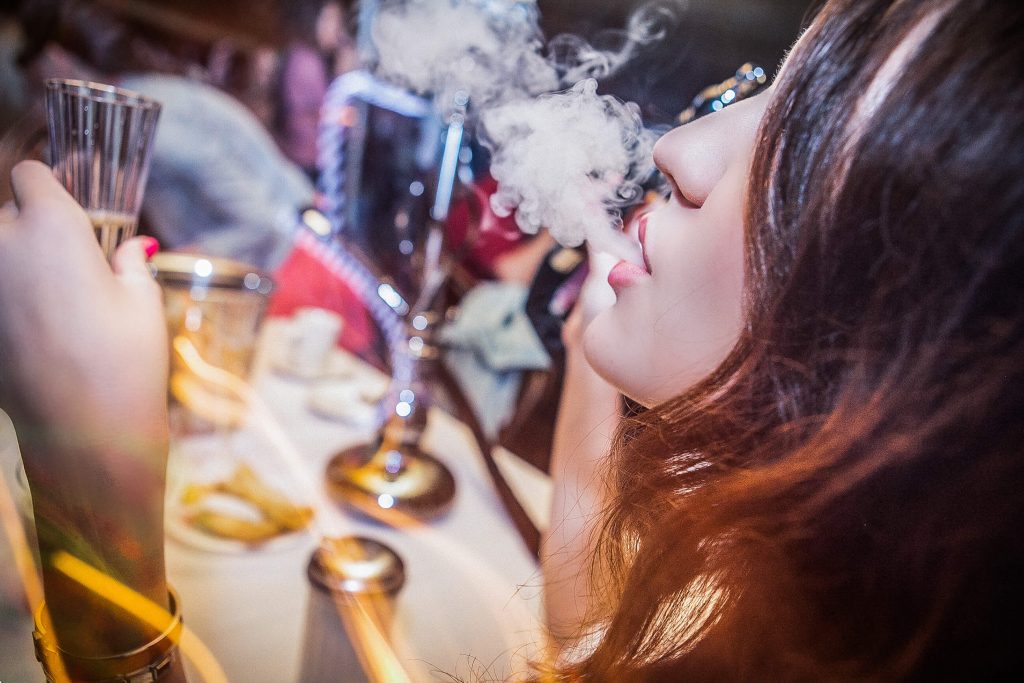 Thousands of dispensaries are scattered across the USA, but you cannot consume your cannabis products inside a cannabis dispensary. When it comes to smoking outside, there are also many restrictions, and this is where cannabis consumption lounges come in! Alaska became the first state to legalise on-site cannabis use. In California, the debate differs per city, and each municipality can implement its own legislation.
Cannabis consumption lounges provide a safe, clean, and comfortable environment for patrons to consume cannabis products and help to destigmatise cannabis in society. Lounges often include a main lounge, where cannabis flowers can be consumed, and separate areas for dabbing.
They are usually associated with a dispensary and require the patron to purchase cannabis before entering. Drinks and snacks can be purchased, but in the consumption lounge itself, cannabis products are unavailable. Unlike coffeeshops or social clubs, scheduled slots are allocated, and an impromptu visit is not always the case.
What is a coffeeshop?
Coffeeshops are exclusive to the Netherlands. They are licensed cafés, tolerated by the authorities to sell a maximum of five grams of cannabis daily to anyone over 18. Cannabis can be consumed on the premises, but it is unlawful to use tobacco. Advertising and alcohol are also prohibited.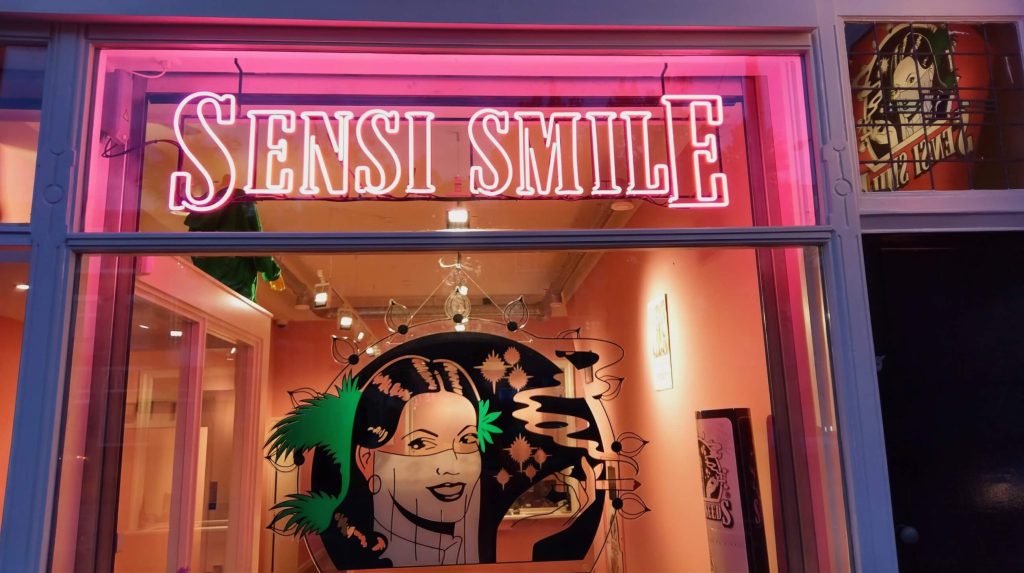 The Opium Act of 1928 prohibited the use and consumption of any drugs while separating them into two subcategories depending on the potency and dependency; hard and soft. In 1976, The Opium Act Directive stated that in establishments where cannabis use occurs, such as coffeeshops, they would be tolerated by the law enforcement agency. In Dutch, this is called "gedoogbeleid" and means the authorities will turn a blind eye to any unlawful activity.
Regarding cannabis legislation, i's a front door/ back door paradox. It's legal to purchase and consume cannabis within the purchase limits, but it becomes illegal for the coffeeshop to secure stock from suppliers. This is because the distribution, cultivation, and possession of cannabis is still illegal.
Coffeeshops can legally have up to 500 grams of stock on the premise, but these limits are often unrealistic, with many establishments having at least ten strains. With no other options, coffeeshops must purchase unregulated cannabis through the back door with no quality guarantee.
Thus the majority of cannabis supplied in coffeeshops across the Netherlands is often poorly grown, uncured, and not aesthetically pleasing. Nevertheless, coffeeshops are an essential part of Dutch culture. With a wide range of genetics unavailable to others, the Netherlands has become a hotspot for those looking to light up!
Coffeeshop vs dispensary: How do they differ?
So now that we've looked at coffeeshops and dispensaries in detail, let's see which elements are the same, and which are different.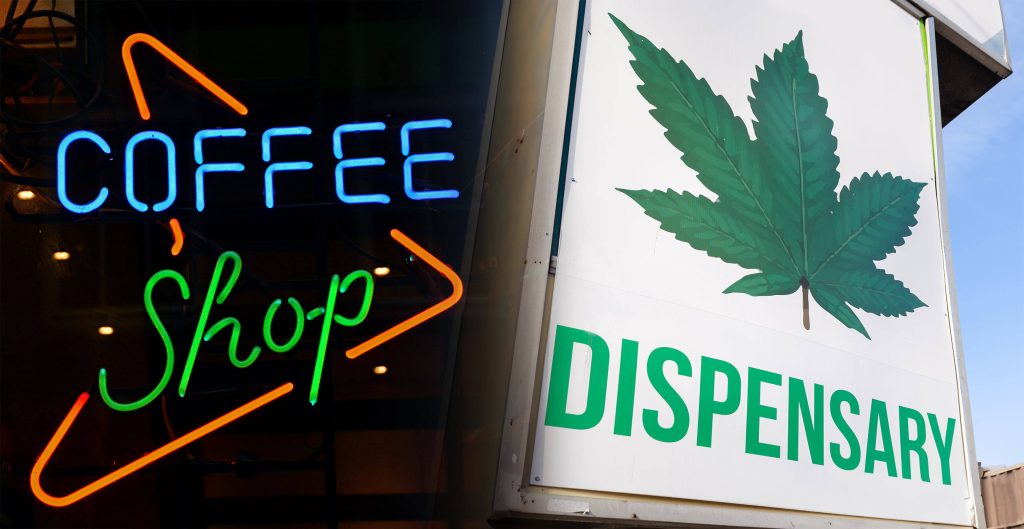 Product selection
Due to the stringent laws regarding stock control in coffeeshops, they can only provide a small quantity of cannabis products. With a controlled and regulated market, dispensaries can access a surplus of high-quality flowers and concentrates. Due to cannabis's potential therapeutic properties, medical dispensaries provide a more thorough selection than recreational outlets.
Cost-effectiveness
Taxes for recreational and medical dispensaries vary state by state, but with their more comprehensive menu, dispensaries provide a wide range of affordable options. As coffeeshops are still tolerated rather than legalised, the black market can often drive prices up, making cannabis unaffordable for the masses.
Quality control
All licensed dispensaries must purchase their products from a registered grower, which is subject to
vigourous third-party laboratory testing for cannabinoid and terpene content. As cannabis products are unregulated in the Netherlands, the quality can be inconsistent.
Availability: recreational or medicinal
Dutch coffeeshops aim to serve the recreational market rather than educate customers about each strain's traits. Whereas medical dispensaries aim to provide in-depth information about each product and provide medicinal advice to their patients. Medical dispensaries can only be accessed by patients with a medicinal cannabis prescription.
Aesthetics
Like pharmacies, medical dispensaries are clean, spacious and provide a pleasant atmosphere to purchase cannabis products. Coffeeshops are recreational-based, and although there are some great-looking places, most are poorly lit and not aesthetically pleasing.
As cannabis still remains illegal through the majority of Europe, in response to the Dutch coffeeshops and American cannabis dispensaries, the Spanish have adapted a model called Cannabis Social Clubs.
What is a Cannabis Social Club?
In 1983, the Spanish authorities decriminalised cannabis for personal use, and it was now permitted to possess and cultivate cannabis. However, dealing and distribution remained illegal. In 2001, the first Cannabis Social Club opened in the Catalonia capital, Barcelona, and the Cannabis Tasters Club of Barcelona pioneered the first social club model. There are now hundreds of Social Clubs across Spain, with over 200 in Barcelona alone.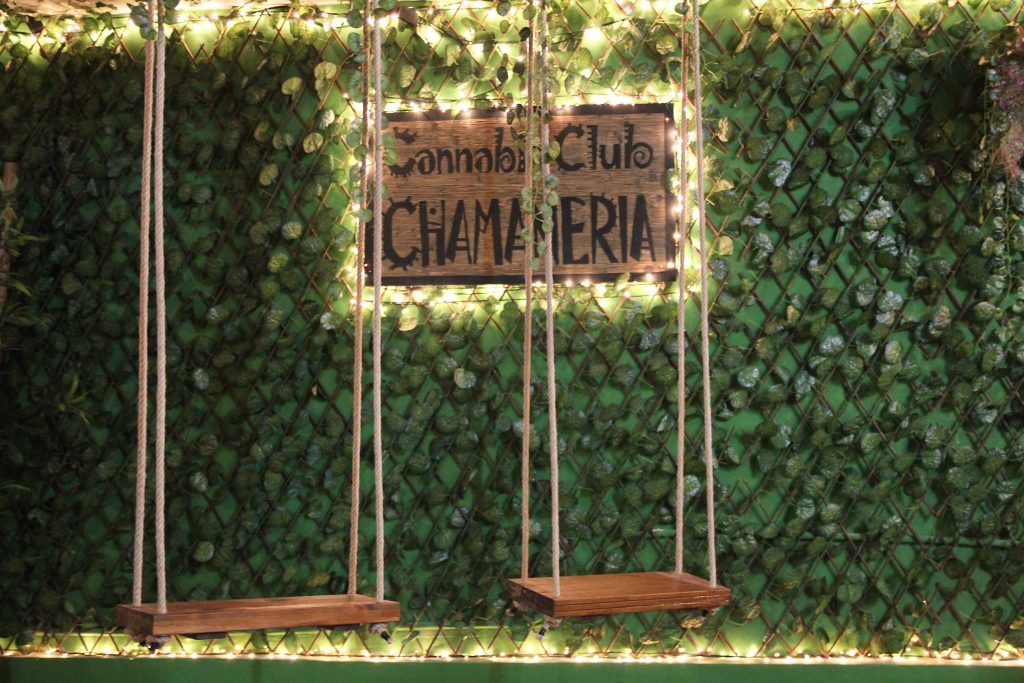 Cannabis Social Clubs are registered, non-profit organisations aiming to provide quality medicine for members. They are private, members-only clubs where members share cannabis legally cultivated; in return, members donate money to help with expenses. They are not open to tourists, and like coffeeshops, advertising is not permitted.
Depending on the number of members, all Cannabis Social Clubs have a cultivation limit. They cultivate collectively to provide members with the highest quality and quantity of cannabis. Many have growing courses and educational programs to increase cannabis awareness and gardening techniques.
Cannabis Social Clubs often have a range of video consoles, board games, or billiards, and in contrast to cannabis dispensaries, members come to hang out and relax. All cannabis products must be consumed on the premises, which helps regulate and avoid black market distribution.
Evolution of the Cannabis Social Club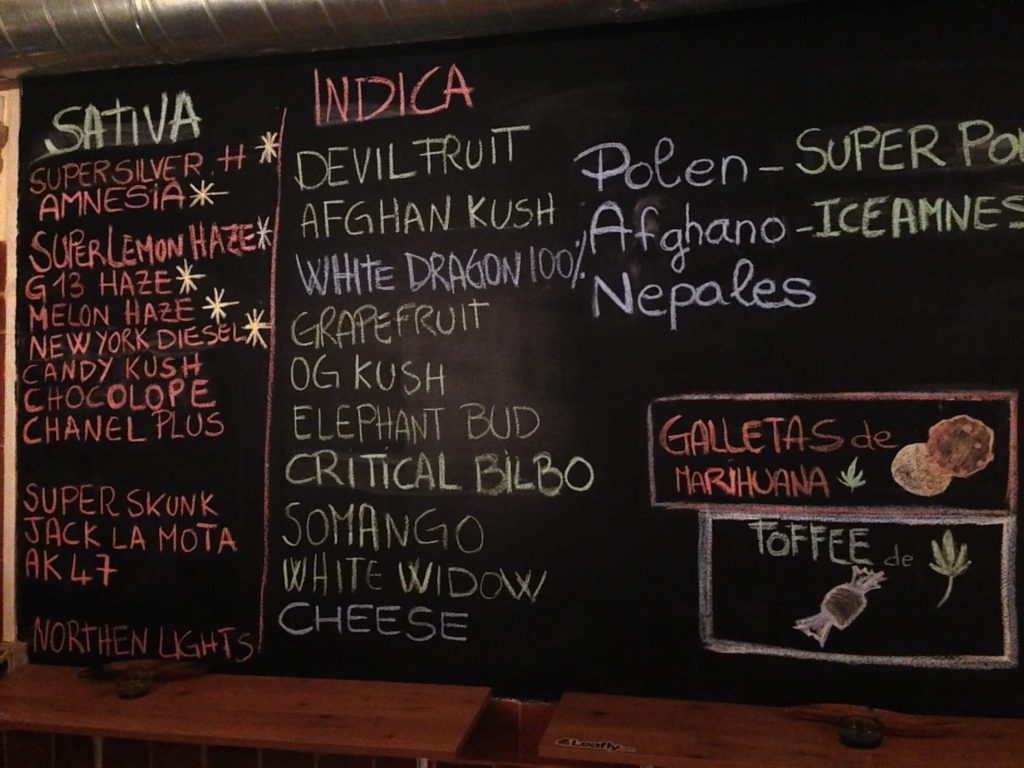 While the legality remains a question, the Spanish model has shown that these CSCs are an organised and appropriate way of dealing with cannabis in society. With increased popularity, many other countries have taken an interest in their social club model and re-modelled it for their requirements.
Uruguay
In 2023, Uruguay became the first country to legalise cannabis in South America, laying the foundations for nationwide legalisation across the continent. Cannabis social clubs collectively organise the production and distribution of cannabis to their members. The authorities legally recognise them, and members pay an annual or monthly fee for the club's expenses. With a maximum of 45 members, 99 plants can be legally cultivated between them.
Belgium
Throughout Belgium, the personal possession of up to three grams of cannabis and the cultivation of one female plant has been decriminalised since 2003. The first operation CSC outside of Spain opened its doors in Antwerp in 2006 and was structured on the Spanish model. Trekt Uw Plant social club's first collective harvest came in 2010, and although they have seen some opposition, they're more CSCs opening across Belgium, and the support for cannabis is increasing!
Which do you prefer?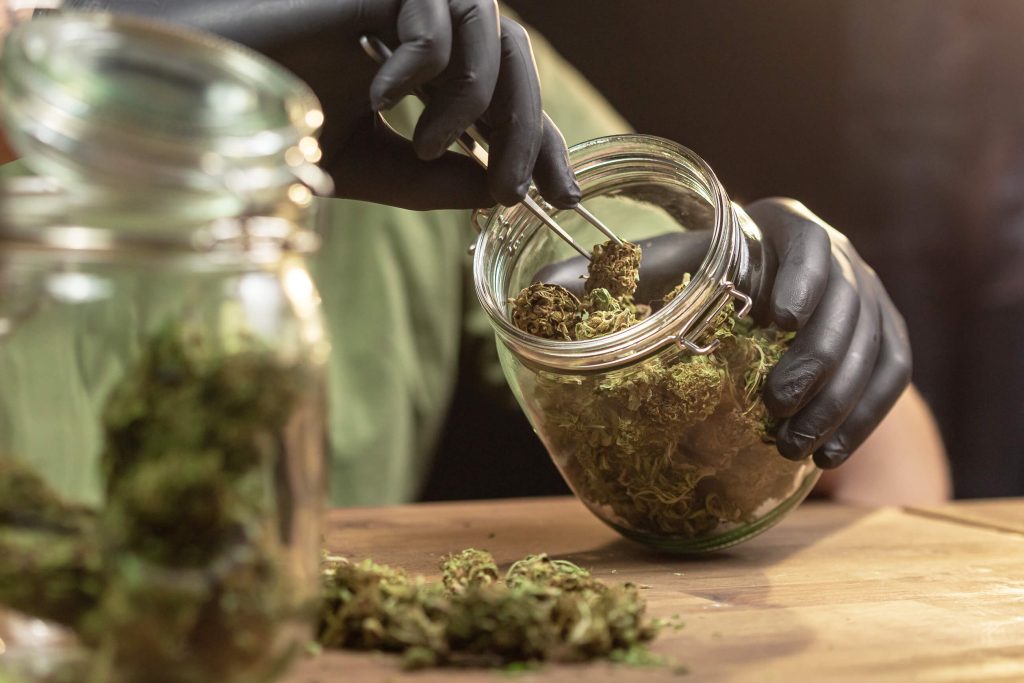 The social club model has been praised across Europe, and many cannabis enthusiasts are collectively creating social clubs while many dispensaries are opening across North America. With harsher legislation, coffeeshops are declining but are still an iconic part of Dutch culture.
It's definitely a personal preference that can be directly affected by your geographical location. If you want to make sure you're experience is informative and fun. Always purchase your cannabis products from a licensed establishment with staff who are highly knowledgeable about cannabis. Alternatively, if you have a green thumb, you can also cultivate your own from seeds!
Have you had any experience with dispensaries, coffeeshops, or cannabis social clubs? Which do you prefer? Let us know in the comments below.
Disclaimer:

Laws and regulations regarding cannabis use differ from country to country. Sensi Seeds therefore strongly advises you to check your local laws and regulations. Do not act in conflict with the law.