In 1996, California became the first US state to legalise medicinal cannabis. Now, it's also legal to use the drug recreationally, though the law only permits up to one ounce of cannabis, or six plants. Unsurprisingly, numbers of users are increasing, and attitudes towards the plant are shifting – though cannabis use is still illegal under federal law.
Recreational cannabis
Legal

Medicinal cannabis
Legal since 1996
Cannabis laws in California
The US is governed by federal and state laws. This article covers the cannabis laws in the state of California.
Can you possess and use cannabis in California?
It's legal to possess and use cannabis in California. The Adult Use of Marijuana Act (Prop 64), was approved in 2016, and permits individuals over the age of 21 to possess, privately use, share and give away up to one ounce (29 grams) of cannabis. They're also allowed to cultivate up to six plants in a private residence.
However, there are restrictions to this law. Cannabis users are not permitted to:
Consume cannabis or cannabis products in a public place. This incurs a $100 fine. Local governments may allow on-site consumption at state-licenced locations.
Consume cannabis in a non-smoking area, or within 1,000 feet of a school, youth centre or day care facility, while children are present there. If caught, the offender will receive a $250 fine.
Consume cannabis (or have an open container of the drug) while operating a vehicle, such as a car, aeroplane or boat. Again, the fine is $250 if the offender is caught. Passengers may consume cannabis in specific commercial vehicles that are licenced for these purposes; however, it's never acceptable for a passenger to use cannabis in a car, and the same applies for edible products with cannabis in them.
Make concentrated cannabis with a volatile solvent (state-licenced companies are exempt from this).
As of 2018, anyone aged 21 or over is able to purchase cannabis for personal use at retailers, providing they have an 'adult use' licence.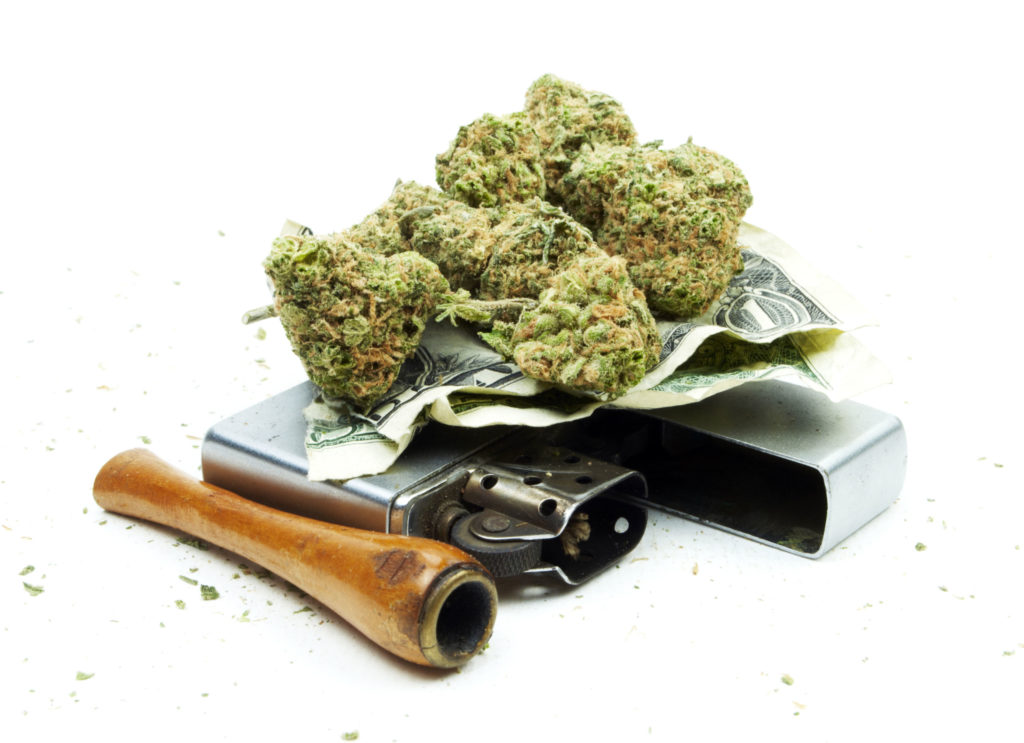 Can you sell cannabis in California?
The Adult Use of Marijuana Act also permits the commercial sale, manufacture and distribution of cannabis. However, anyone selling it in the state must adhere to the laws laid out in the Medicinal and Adult-Use Regulation and Safety Act. This set of laws governs commercial cannabis law in the state.
California has the largest cannabis market in the country, with $2.38 billion in revenue through state-licenced dispensaries, up to the end of May, 2021.
It's also leading the way with innovative selling, with Greenstop launching California's first cannabis vending machines, throughout selected dispensaries in early 2020.
City and county governments have the right to restrict or even ban cannabis businesses in their area, regardless of California's overall stance on the matter. In November, 2020, just 161 of the state's municipalities, and only 24 of its 58 counties permit its sale.
The sale, distribution and testing of cannabis in the state is regulated by the Bureau of Cannabis Control (Department of Consumer Affairs). The Department of Food and Agriculture oversees cultivation, and the Department of Public Health is in charge of all commercial manufacturing of the drug.
Can you grow cannabis in California?
In accordance with the Adult Use of Marijuana Act, individuals living in California can "cultivate, possess, plant, harvest, dry or process not more than six live plants, and possess the produce of the plants".
All harvested cannabis (and plants) must be kept within the grower's private residence, or in the boundaries of their property (e.g. a garden). They must be in a locked space, and must not be visible to the public. If these terms are violated, the individual may be given a $250 fine.
Cities and county governments have the right to restrict cultivation for personal use. However, they aren't permitted to completely ban cannabis cultivation inside a private house, nor can they ban it in a building that's "fully enclosed and secure".
This limit doesn't apply to registered medicinal users, who are technically allowed to grow as much cannabis as they require.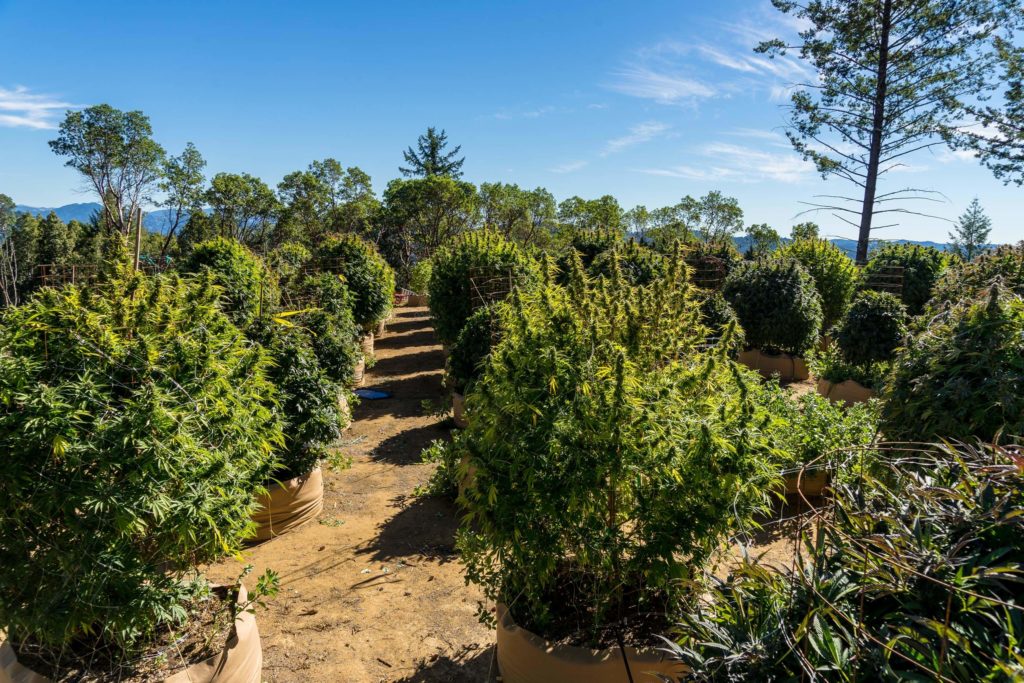 Is CBD legal in California?
CBD is legal in California, both for recreational and medicinal purposes. However, the law doesn't yet permit the use of CBD in food products. The California Department of Public Health issued a statement in 2018, highlighting that "food products derived from industrial hemp are not covered by MCSB regulations."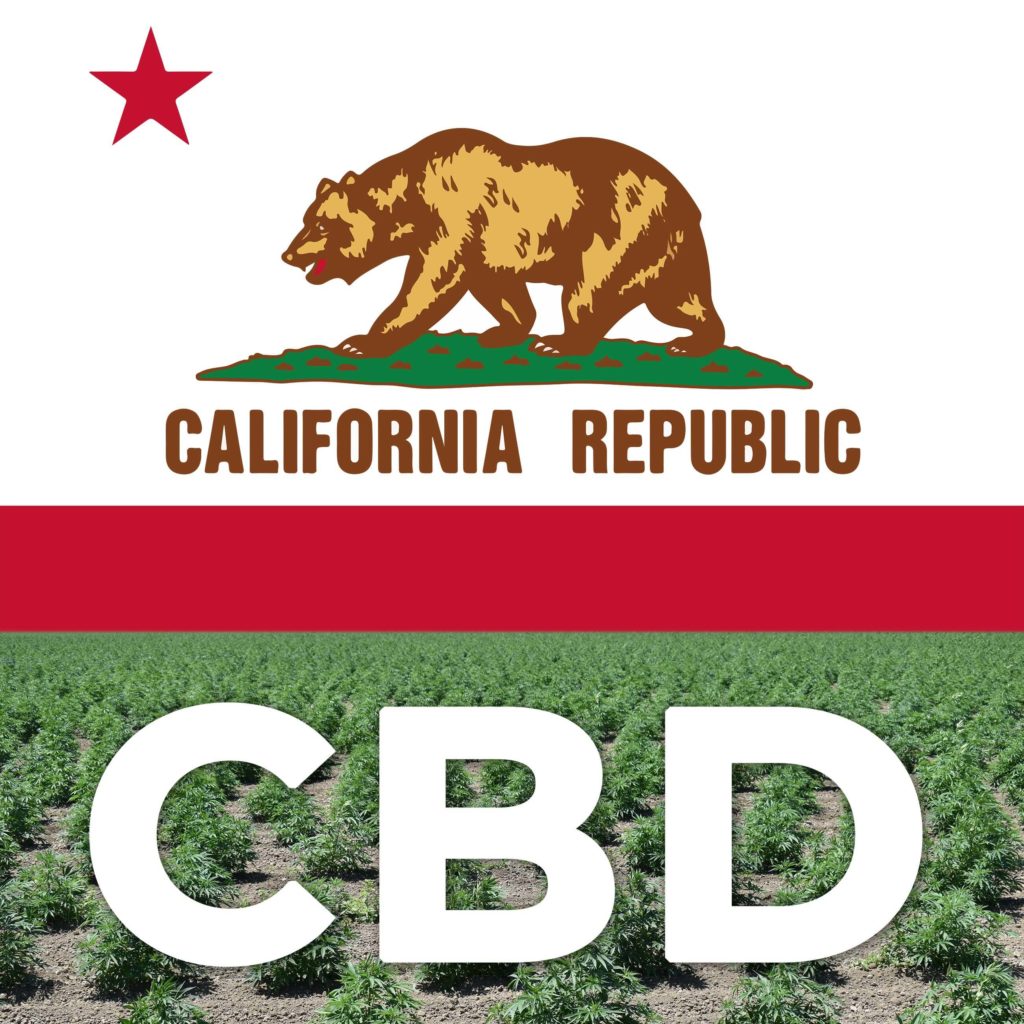 Also, CBD is not permitted to be used in products that make medical claims either, apart from the FDA-approved Epidiolex. As the Supervising Deputy Attorney General notes: "This does not seem to leave much opportunity for general retail sales of CBD-containing products."
Medicinal cannabis in California
California was the first state in the US to legalise the medicinal use of cannabis. It was made legal under the Compassionate Use Act of 1996, which was put in place to "ensure that seriously ill Californians have the right to obtain and use marijuana for medicinal purposes where that medicinal use is deemed appropriate."
The Act lists specific conditions that would benefit from medicinal cannabis treatment, including: AIDS, cancer, anorexia, chronic pain, glaucoma, arthritis, migraine and spasticity. It also specifically states that cannabis can be used for "any other illness for which [it] provides relief."
The Medical and Adult-Use Cannabis Regulation and Safety Act created a combined regulatory system for medicinal and recreational cannabis use. It provides an outline for local and state agencies to adhere to, with regards to the cultivation, distribution, manufacturing, dispensing and transportation of the drug.
This Act doesn't particularly affect patients – the only restriction is that, if they grow cannabis for medicinal purposes at home, they must limit the growing area to 100 square feet. Primary caregivers are permitted to cultivate up to 500 square feet, to provide cannabis for up to five patients.
Industrial hemp in California
After the passing of the Farm Bill in 2018, industrial hemp became a legal crop across the entire country. This means it's completely legal to cultivate in California.
The California Department of Food and Agriculture is responsible for the regulation of the industry in the state. At the time of writing, it has just finalised the rules regarding the cultivation of hemp, and the registration process for growers. In order to legally grow hemp, farmers must first register via their local County Agricultural Commission Office. There is a farming fee of around $900 per year.
The hemp industry is already thriving in California. It's not surprising, given the state's climate. The warmer temperatures mean that hemp thrives there, unlike many other colder regions of the country.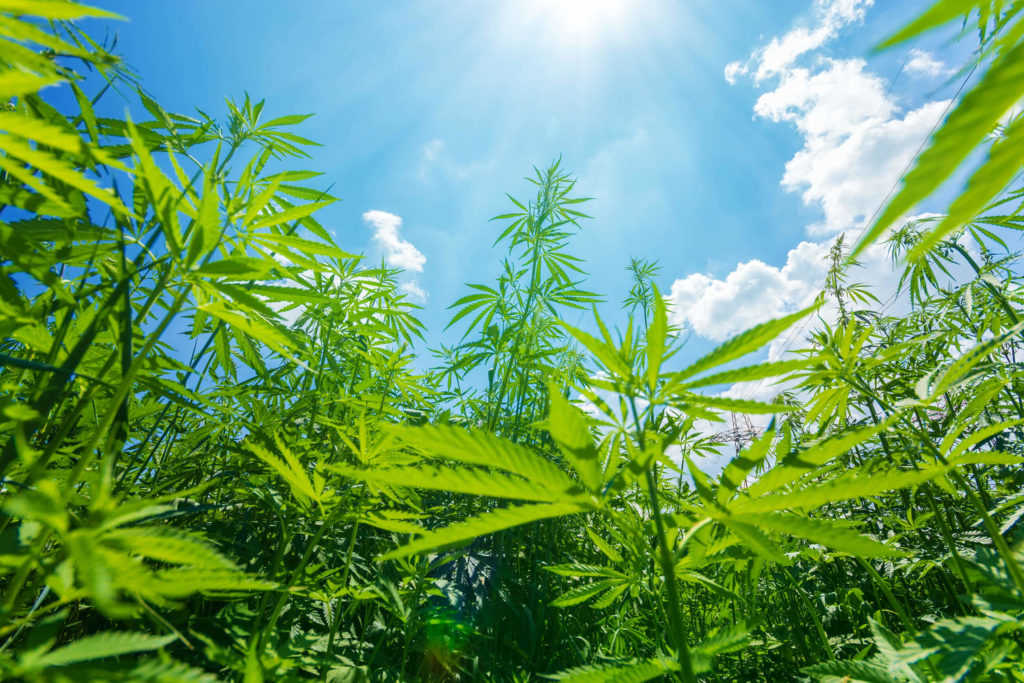 Good to know
If you are travelling to California (or currently live there), you may be interested to know the following:
Ironically, after cannabis was first made legal for recreational use in California, sales of the drug fell, rather than increased.
One of the fastest growing demographics of cannabis users in 2018 were the 'baby boomer' generation – those aged 50 or above. Numbers of female users have also showed signs of rising (traditionally, they've always been less likely to use cannabis than their male counterparts).
Experts believe that California's cannabis market is set to jump to $7.7billion by 2022.
Cannabis history
Cannabis has been cultivated for centuries in California. Back in the 1700s, it was mainly grown for rope and fibre, and by the early 1800s, huge amounts of hemp were being harvested. However, in 1810, Mexican rebellion against Spanish control meant that hemp farming subsidies were cut – and as a result, most hemp plantations were abandoned by 1841.
By the end of the 19th century, cannabis had had something of a rebirth, thanks mostly to the Turkish, Arabic and Armenian immigrants who had settled in the area, and who consumed the drug recreationally.
Like the rest of the USA, California's cannabis market suffered after the 'reefer madness' campaign, which turned public opinion heavily against the drug. In 1907, the state passed the Poison and Pharmacy Act, which banned the sale of many substances; six years after, cannabis was added to the list. In fact, California was actually one of the first states to ban cannabis use.
The 1937 Marihuana Tax Act (which made cannabis illegal at federal level) didn't actually have much impact in California; as the state's authorities were already punishing those who consumed, grew or sold the drug. By the 1950s, being in possession of cannabis could land the offender in prison for as long as ten years.
The hippy movement
The 'hippy boom' of the 1960s meant that cannabis came back into popular use, despite its illegal status. In the middle of the decade, the Saturday Evening Post estimated that half of California's college population had tried cannabis; demonstrating its significance in society.
San Francisco became the state's 'cannabis hub'; mainly because it was a central point for soldiers either travelling to, or arriving from South-East Asia. Those regarded as 'different' by society also congregated here; including those from the LGBTQ community.
Nobody is quite sure when the first cannabis sellers started operating out of shops in the city; but within a few short years, there were a number of 'dispensaries' in San Francisco. In addition to supplying cannabis for recreational purposes, they also became vital caregivers for those with AIDS and HIV.
Steps towards legalisation
In 1972, California was the first state to attempt to legalise the drug. Their attempt failed, as two-thirds of Californian people voted against it.
Although the law wasn't passed, it marked a definite change of attitude within the state. Gradually, the laws started softening towards cannabis use, until in 1996, California became the first state to legalise medicinal use of the drug.
Attitudes towards cannabis
A recent survey showed that attitudes towards cannabis in California can largely be divided into three groups.
Consumers. The average age of the consumer is 39, and they have used cannabis or cannabis-containing products in the last six months.
Acceptors. Acceptors have an average age of 49, and haven't used cannabis recently, but would consider using it in the future.
Rejecters. The average age of the rejecter is 56, and they aren't likely to consider using cannabis in the future.
Numbers of consumers are rising, and numbers of rejectors are decreasing – which suggests that Californians are, on the whole, becoming increasingly more tolerant towards cannabis use.
Disclaimer:

While every effort has been made to ensure the accuracy of this article, it is not intended to provide legal advice, as individual situations will differ and should be discussed with an expert and/or lawyer.