Steve DeAngelo is one of the most recognizable US cannabis activists nowadays. Read more about this major figure of the cannabis world here.
Who is Steve DeAngelo?
Name: Stephen 'Steve' DeAngelo
Nationality: American
Born: 12 June 1958, in Philadelphia, USA.
Things you need to know about Steve DeAngelo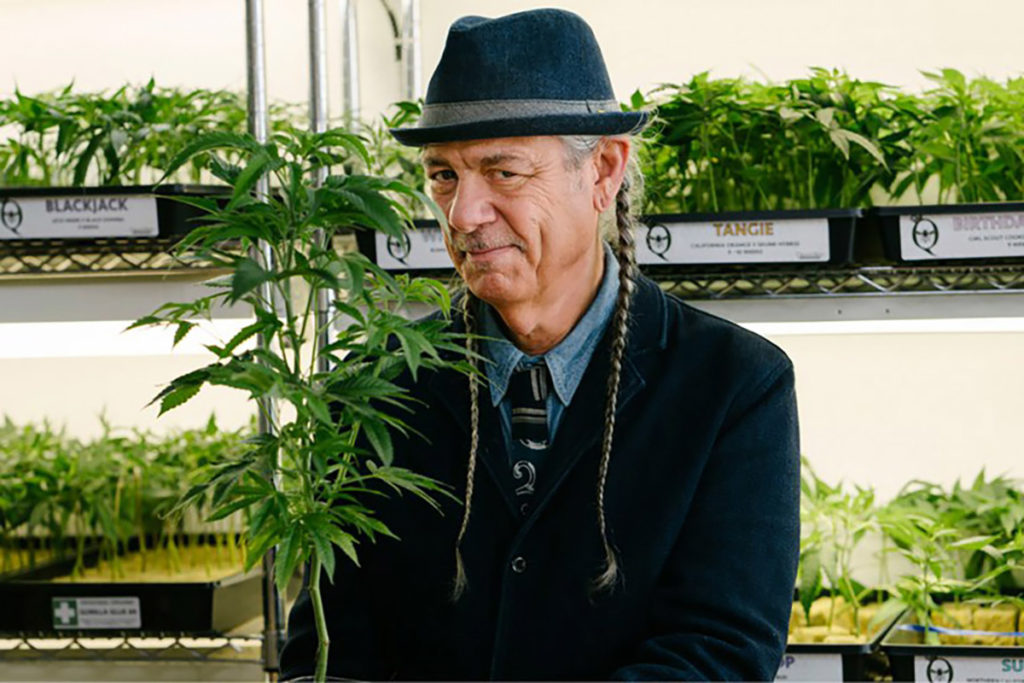 Biography
Steve DeAngelo is a cannabis activist and writer.
DeAngelo was raised in Washington, DC – his father was a political activist and Peace Corps veteran who served in the John F Kennedy administration. This activist environment led him to involvement in the Youth International party (the 'Yippies'): he dropped out of school at sixteen and found a path in the counter-culture, as well as a lifelong love of cannabis. As well as activist events such as the Washington 'Smoke-Ins', he became involved in the music industry and a concert promoter, nightclub manager and record producer. He renovated two movie theatres in the early 1970's, converting them to live music venues. He returned to education, gaining a Summa Cum Laude degree at the University of Maryland, then going on to found the legendary Nuthouse, which became a refuge for cannabis activists such as Wavy Gravy (see entry).
It was at the Nuthouse where he first read Jack Herer's The Emperor Wears No Clothes (1985) in manuscript form: seeing a clearer picture of the history of anti-cannabis politics redoubled his enthusiasm for activism. He helped in the book's seeing print. In 1998, he was instrumental in the US government passing the medical cannabis initiative, Initiative 59 – although the bill was later vetoed. Disillusioned by this, he moved to California in 2000 to implement smaller-scale but still significant works in that state. In October of 2006, he founded the Harborside non-profit cannabis dispensary in Oakland, and then San Jose, Ca, and became President of the ArcView Group in 2010, alongside Troy Dayton (see entry). He also launched the industry's first lab testing service, Steep Hill Labs.
Notable works and achievements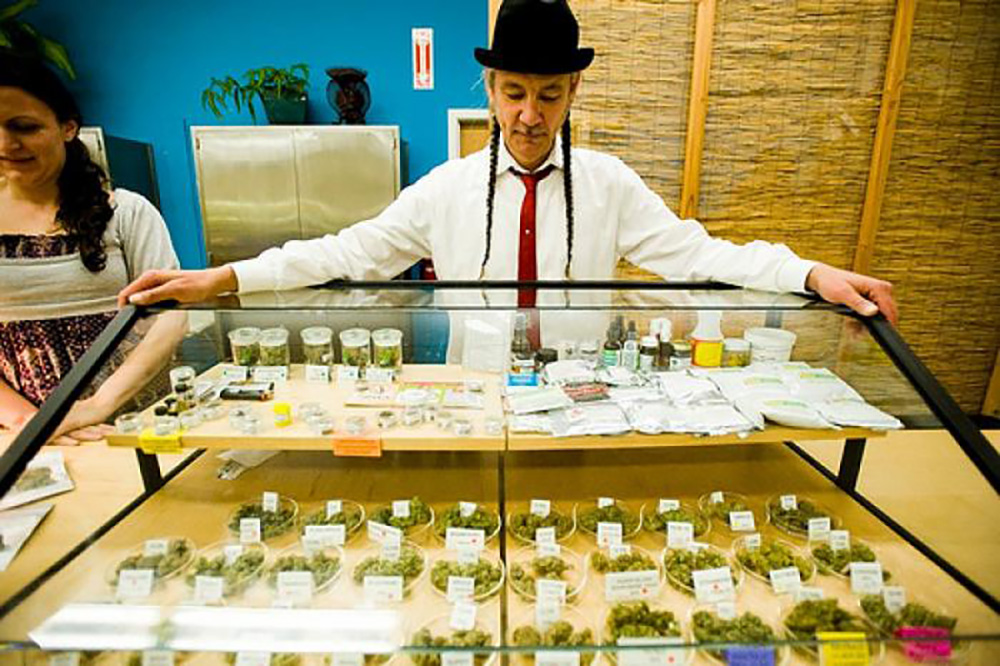 DeAngelo is of the original founding members of Americans for Safe Access, the premier advocacy group for medical cannabis patients. He was a star in the documentary series Weed Wars (2011).
In June 2015, DeAngelo was awarded the High Times Lester Grinspoon Lifetime Achievement Award in recognition for his four decades of activism.
A few quotes from Steve DeAngelo
"There's [an] ironic, almost tragic phenomenon, which is that seniors, who are one of the groups who can most benefit from use of cannabis, are the single group which remains most opposed to reforming cannabis laws."
"I have a very close and personal relationship with the cannabis plant…For me and cannabis it was love at first sight…I knew intuitively, it wasn't an evil plant. It felt good. It felt right."