Cannabis Liberation Day 2018 A whole day about cannabis and freedom - where can you find anything like this? In Amsterdam of course! On 17 June 2018, cannabis lovers from all over the world will come together for Cannabis Liberation Day 2018. The programme boasts many well-known names from the cannabis scene and top bands from Bosnia and France.
What could be better than lying in the sun with friends and celebrating life? On 17 June 2018, the best place to do this is the Flevopark in Amsterdam, where the 10th Cannabis Liberation Day (Cannabis Bevrijdingsdag in Dutch) is being held.
Cannabis Liberation Day 2018 puts international cannabis culture under the spotlight and demonstrates all the good things this plant can offer us. More than 50 companies will be showing off cannabis in all its different forms and aspects. New this year is the Cannabis Olympics, with five fun sports.
Over the last few years, Amsterdam has been making quite a name for itself with all its Street Food Festivals. Given that the entry to Cannabis Liberation Day 2018 is free, as always, the colourful stands with delicious food from all around the world and non-alcoholic drinks make it twice as much fun.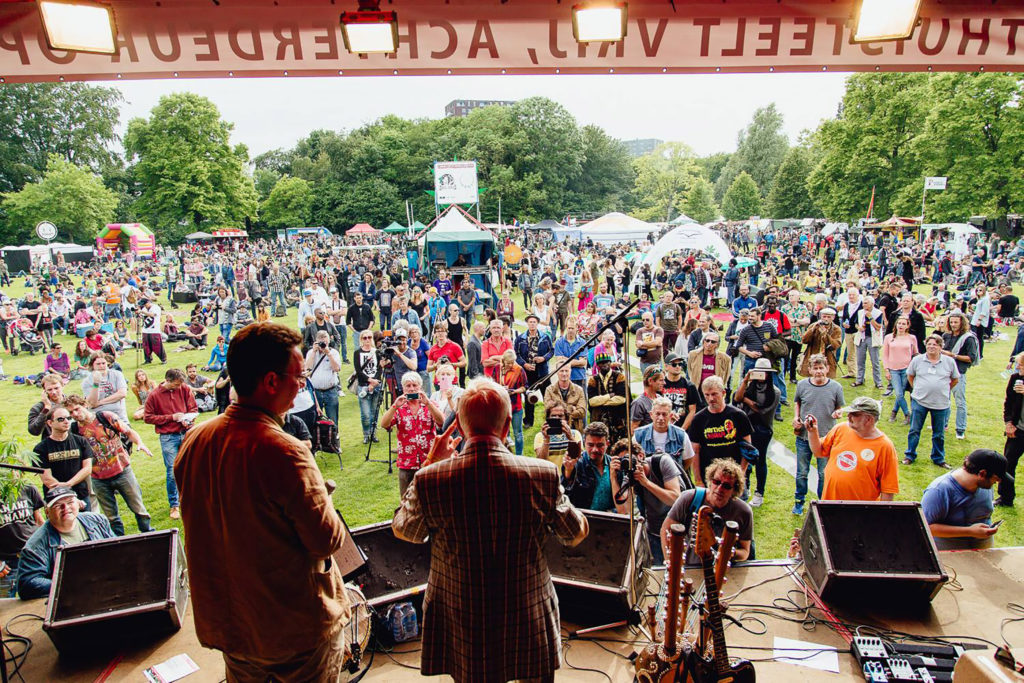 A Festival with many famous faces
The central focus of the festival is the main stage, featuring speakers and performers from home and abroad. Among others, we are expecting "The Guru of Ganja" Ed Rosenthal, Henk de Vries, the man behind the Bulldog Coffeeshops, as well as Jules Stobbs and Myrtle Clarke, who are known as the "Dagga Couple" in South Africa, where they campaign for legalisation.
Some great bands have performed at the Cannabis Liberation Day event over the years. This year the organisers have again got commitments from some well-known names. Le Peuple de l'Herbe are known as the French answer to Cypress Hill. At 7:00 pm Dubioza Kolektiv will kick off the big musical finale. With their unique mix of Balkan beats, ska, punk and hip-hop, this band from Bosnia enthrals festival goers from Sziget to Glastonbury.
Sensi Seeds aT Cannabis Liberation Day 2018

Cannabis is a wonderful crop and medicinal plant that is well worth celebrating! It has been clear to us all along that we don't want to miss the Liberation Day. For this anniversary edition we have come up with something special. We are going to put up a marquee! As well as a lounge and a smoking area, we will also make room for a small museum. The Sensi Marquee is the place to chill, chat and enjoy. Why not drop in? We look forward to seeing you there!