Cannabis Gifts With Valentine's Day just around the corner, how can you plan the perfect, cannabis-related day with your special someone? Here's a look at some of the best and cutest ideas and products out there!
Bud Bouquet
To greet that special someone, residents of L.A. can opt for something truly spectacular this Valentine's Day! A gift that's sure to impress the most sophisticated of stoners – a beautiful Bud Bouquet consisting of one ounce of organic Purple Princess pot, surrounded by hand-selected wildflowers and aromatic herbs such as eucalyptus. At $400, this amazing gift does not come cheap, but certainly wins the prize for creativity and uniqueness.
Stoner suitors wishing to court their heart's desire with these impressive posies had better hurry up, as the maker, Lowell Farms, has limited production to just 500 pieces. It's also worth noting that this offer is only available to registered users of medicinal cannabis.
Or grow your own bud bouquet for next year and save some money!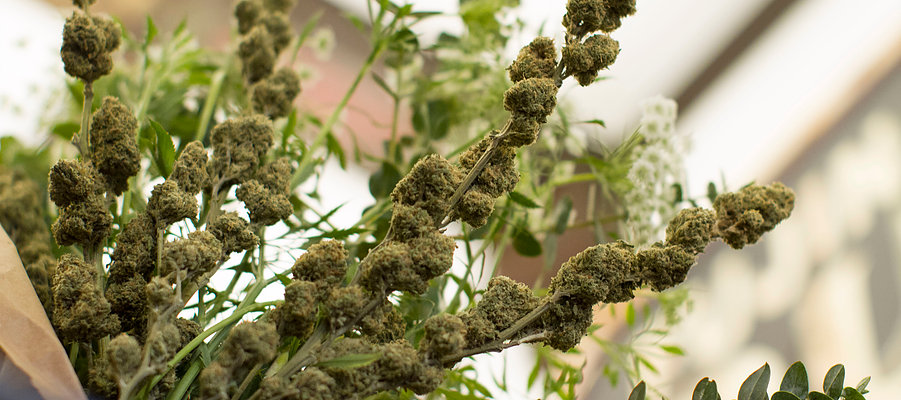 The CannaHeart
Perhaps you prefer to gift something a little more permanent on Valentine's Day. From Manchester, UK, artisanal designer CannaBuy offers fantastic hand-made wooden rolling boxes, trays and accessories – and our favourite of all products on offer is, beyond all doubt, the CannaHeart.
This useful and attractive accessory is a wonderful gift in its own right, and as it can be customised with an inscription of your choice, it can be personalised specifically for that special stoner in your life. Furthermore, you can make it even more special by filling the box with stoner stocking-fillers, or even with some freshly-cured, hand-selected buds or some high quality seeds!
Get orders in as soon as possible for delivery by Valentine's Day – if you're quick, CannaBuy can ship anywhere in the UK in 2-4 days, and everywhere else in the world in 7-10 days.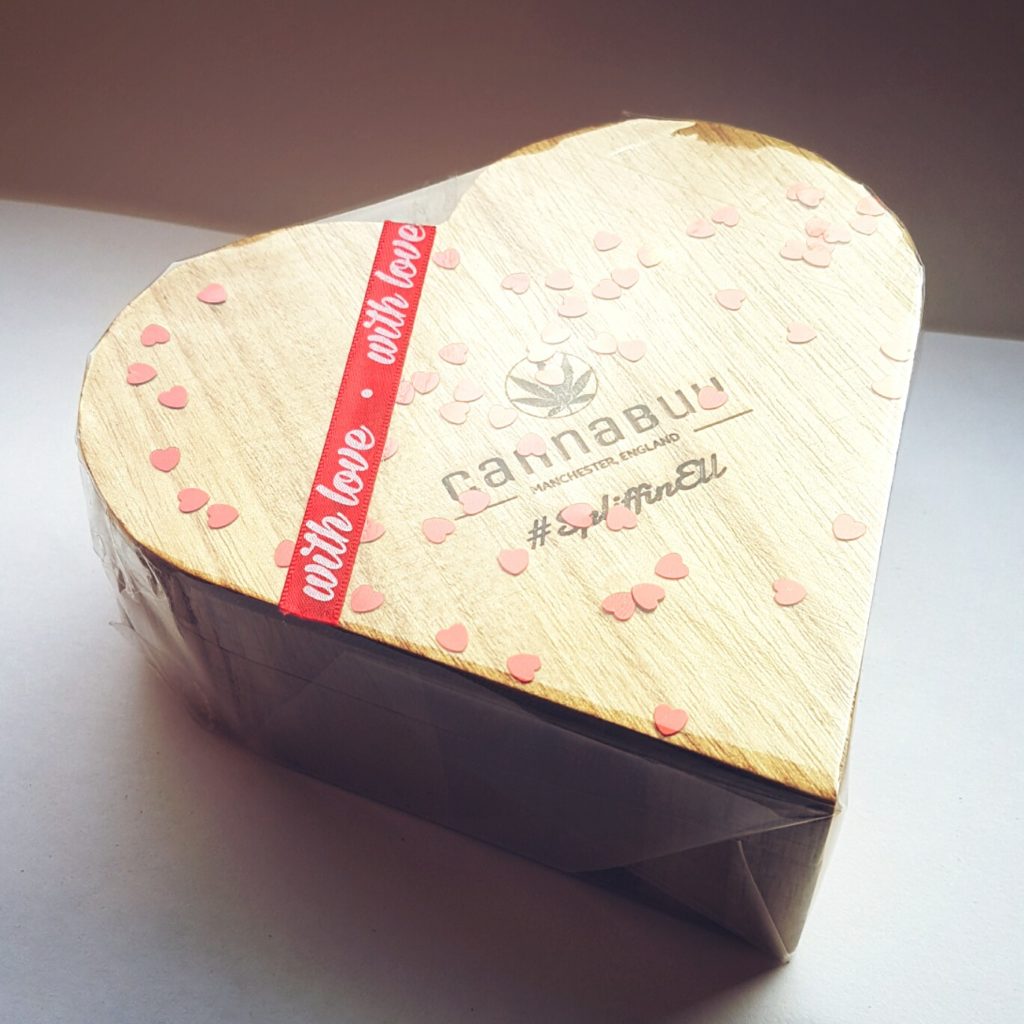 Hemp Lingerie
The perfect Valentine's Day should surely include sexy new underwear. It's just a shame that there is still so little high-quality hemp lingerie to be found out there, as it's a truly wonderful (but truly expensive!) textile. One British company, Enamore, produced a wonderful range of vintage-look hemp lingerie until the company seemed to just mysteriously disappear around 2012. However, the Natural Store UK and Polyvore still stock one or two of their cute camisoles, which are highly recommended!
Other than that, we've found that one of the best sources for hemp lingerie is Etsy. There's a fabulous variety of different choices for both guys and girls, and artisanal designers from lots of different countries, so you may even find a designer of handmade hemp clothing not far from your home. So far, our favourites include this scandalous thong from Bulgarian designer Karsona11, and this beautiful crochet hemp bra from US designer DarbyandCitiky – so why not slip into something more comfortable this Valentine's Day?
Cannalife Massage Oil
As your ultimate evening of sultry, sensual Valentine's vibes progresses, what better than a luxurious, languorous massage administered by that special somebody? A massage is a wonderful gift in any case, but when combined with cannabis, the possibility for pure pleasure is powerfully potentiated! What's even better is that cannabis-massage oil is super simple to make at home, and can be quickly and easily thrown together if the right ingredients are at hand.
Of course, if DIY isn't your thing, then there are plenty of companies out there offering cannabis massage oils of varying types – some may contain more or less THC, some may contain other cannabinoids such as CBD, for example. Of course, not all of these are available to everyone everywhere – for example, this wonderful Sensual Cannabis Massage Oil contains 492mg of THC per 120ml, and is only available in Canada.
Kushed Candles
Even the most sensual massage won't hit the spot if the atmosphere's not right. You may also wish to indulge in some soothing pan-pipe music, some whale song, or perhaps some Barry White if you're really serious about getting down to business afterwards. But to really set the scene in a memorable way and add a whole extra dimension of decadence to the proceedings, why not consider adding some cannabis-scented candles to the mix?
In these crucial situations, it could be Kushed Candles' time to shine! This US-based company produces a range of candles infused with delicious cannabis terpenes – which are not psychoactive and do not contain cannabinoids, so can be delivered worldwide!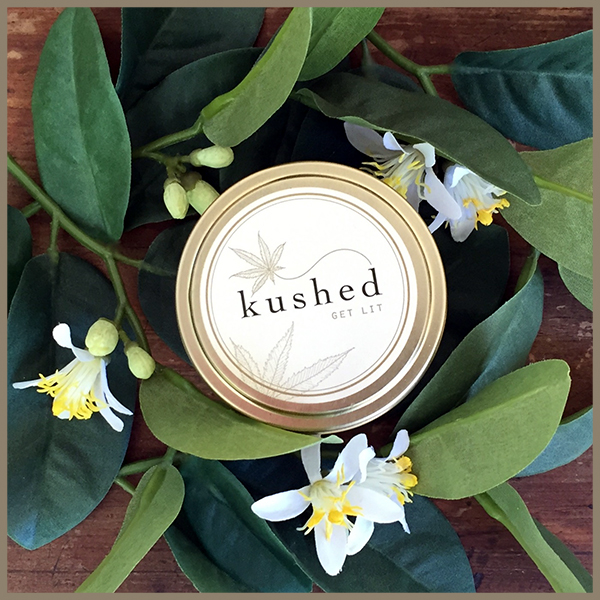 WOW Candles & Kings of Kush
As well as Kushed, another canna-candle maker out there that's well worth checking out is WOW Candles. WOW products are only available in a limited number of dispensaries in Southern California, so aren't available to everyone – but if you are lucky enough to be in the area, check them out! They are not just candles, but actually massage oils too – once the candle has burned down, the "wax" (really a blend of certain fats and oils) can be used as the perfect scented cannabis massage oil.
Lastly, we couldn't forget to mention yet another cannabis candle maker, Kings of Kush – who make candles with terpene profiles that replicate popular strains such as Pineapple Express, White Widow, Blue Dream and Maui Waui.
Ganja Vibes
Denver-based, female-run company Ganja Vibes has been creating quite a buzz in stoner circles in recent years, as word gets out about their fun, fantastic and freaky cannabis-themed sex toys. While they don't actually contain cannabis, they've been designed for stoners by stoners, and the awesome styling makes it a must-have for anyone serious about getting high and getting laid (preferably at the same time!).
Also –
"Roses are red
Mary Jane is green
We like to get off
If you know what we mean"
– has basically got to be one of the best advertising slogans we've seen in the industry to date!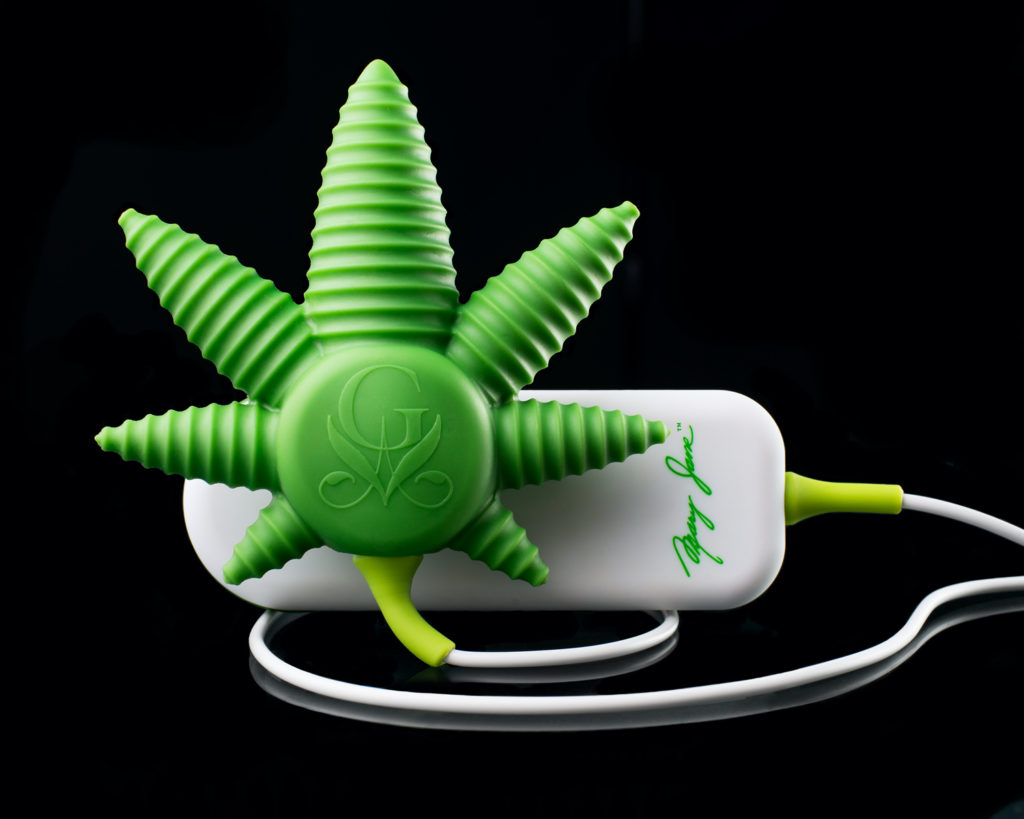 Foria Pleasure
Now that a Ganja Vibes toy is ticked off the list, it's wise to consider accessories that may make the use of your new toy even more fun and enjoyable for you and your Valentine! So, how about some cannabis-infused lube? Yes, that's right – California-based company Foria offers a THC-infused cannabis lube "inspired by the ancient tradition of using cannabis as natural aphrodisiac". However, Foria products are (tragically!) only available to registered medicinal cannabis patients in California.
THC and other compounds in cannabis can increase blood flow and natural lubrication in any case, so adding more lubrication to the proceedings is sure to provide quite an enhanced effect! For safety's sake, it may be wise to pack some towels in that overnight bag…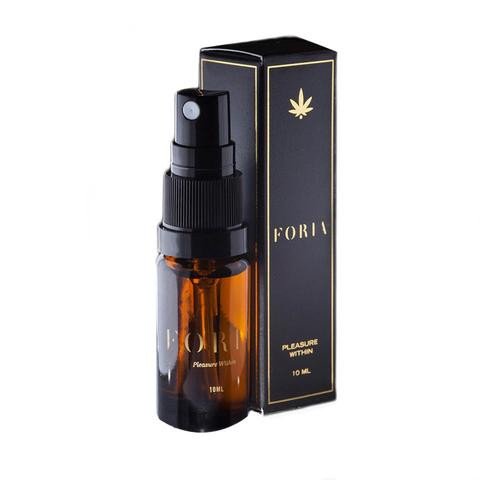 Hemp Bedsheets
…It certainly would be a shame if these wonderful hemp bedsheets from French company La Redoute were to get messed up, after all. But if you're looking for the ultimate in sheer, sensual luxury, then you're looking in the right place here – these sumptuous sheets are made from 100% washed hemp textile, and are wonderfully soft against the skin. Priced at €160 each, these sheets do not come cheap – and neither does anyone lying on them!