GrassRoots Clark French is not only a founder of the United Patients Alliance, he has been a vital part of new documentary GrassRoots. It follows the evolution of the UPA over three years, the changing status of medicinal cannabis in the Western world, and his own journey. Discover more in the final part of our interview.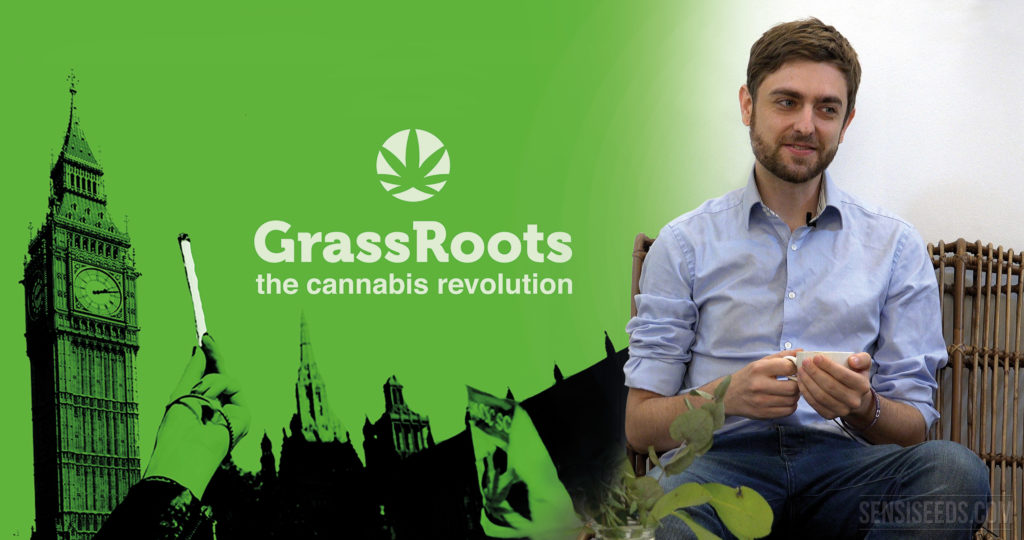 GrassRoots began as an idea for a fifteen minute short film and grew to a full-length documentary shot in various countries over the course of three years. Clark French tells us about the genesis and making of GrassRoots, which at the time of writing has just won the Hemp Horticulture Award for best industry representation on a global stage, and the main Grand Story Award, both at the Cinebis Film Festival in Colorado. Read the text interview below and watch the video above; check out Part One here for an introduction to Clark and his relationship with cannabis, and Part Two here for more about the UPA.
How did the GrassRoots documentary begin?
C: Back in 2012 when I was campaigning with NORML UK, I realised that my cousin Dale was a documentary film maker. I saw on Facebook that he was doing a short documentary, 30 minutes long, where he went around Europe and looked at the different AIDS treatments in different places, how AIDS patients were treated, and what their lives are like. It got me thinking, hang on a minute, here he is going to talk to these patients about their lives, and about their medications. I thought the only difference is that it's cannabis, and it's loads of different illnesses instead of just AIDS and HIV. So essentially he's kind of doing what I want to do, by getting the stories of patients out there. So I thought well, fuck it, send him a message, see what he's up to. At this point I hadn't seen him for about 15 years, maybe 12 years; it had been a long time, we hadn't seen each other since we were children. He got back to me and said ok, let's meet up, so he came over and his first reaction was shit, you've got MS. He didn't know.
I did an interview with Channel 4, they did a little series called Four Thought. I got to do an episode with what I thought about cannabis. So I sent him that and his first reaction was wow, I can't believe you've got MS, I'm really sorry to hear that. He then decided to come over, and we discussed making a short, 15 minute documentary about my story, why I consume medical cannabis and why it's important to me. He then wanted to get some background, he wanted to meet some other people as well, so I started introducing him to my friends, basically, to all of the people that I was campaigning with in the Berkshire cannabis community, and NORML UK, and a few other activist organisations that I had links with. He then got to meet the people, and said wow, this isn't just a short, this is a film, I've got to tell these people's story.
He said that he always found that by him being my cousin, the activist community really accepted him, really let him in, and said we know this guy is going to be truthful to our stories and how we want the truth to be portrayed through our stories. So that allowed him a level of access to the community that I don't think any other filmmaker has been able to get, actually. He just started following me and a few other activists around; he basically became an activist, started going to all of the protests, all of the awareness days. Everything that was happening, you could guarantee that there was Dale with his camera filming it, making sure that it was documented for the film.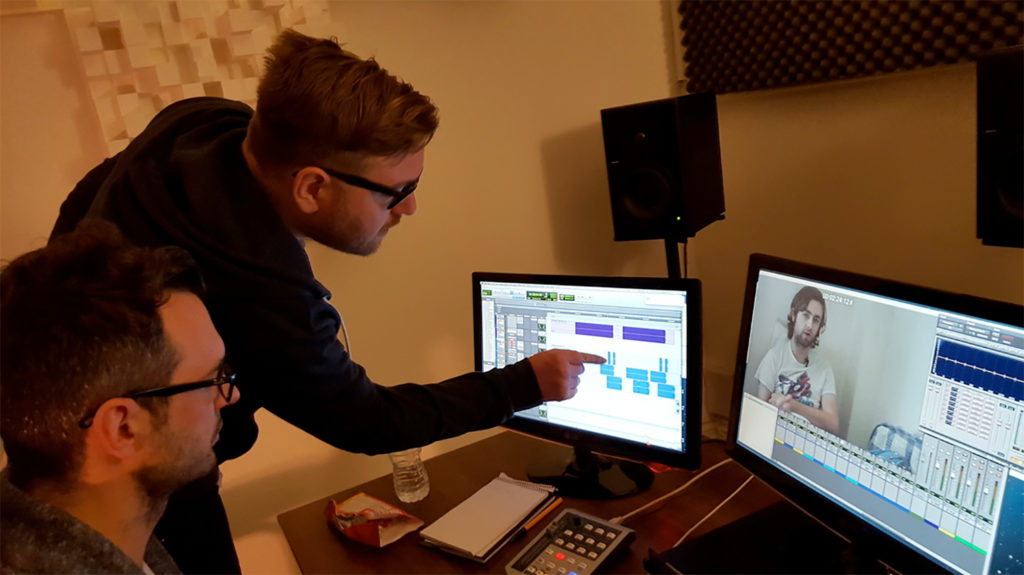 He followed us over three years. In those years, you see a real change in the activist community in the amount of people that are involved and how professional that involvement is. It starts out where it's all new.  Essentially when myself and my generation of activists are coming in to this, the only organisation was the Legalise Cannabis Alliance. They hadn't been active for a few years, and they were really difficult to get hold of. And we thought, what do we do? So it chronicles that struggle of figuring out, ok, this is a good idea, we raise awareness with this; ok, maybe that wasn't such a good idea, we won't do that again. It chronicles that learning, that coming to grips, and becoming activists, becoming campaigners.
It's a strange experience watching it, for me, because it goes quite in-depth  into my life. And that's a weird one, because it's my life! Everything that I'm talking about, I don't necessarily tell everyone. I'm not going to tell people that when I first meet them. That's only because Dale's my cousin; I felt comfortable with him. I felt able to talk to him, to open up and tell him the deepest, darkest places of my life, and that's in the film. That's definitely a weird experience, but I think it makes it a powerful film.
I hope that it will inspire people to say I'm going to stand up as well, I'm going to do what needs to be done. Me, I'm not anything special, I'm just a normal person who's decided I'm not going to have it anymore, and I'm going to do what I can to make a difference. Anyone can do what I've done, anyone can do it, and I think that Grass Roots really shows that. It's a people's movement, and it's for the right reasons, and it's so people can live a better life. I know I can live a better life when I have cannabis, and I want other people with MS and other conditions to be able to have that. It's not fair that they don't.
Where has GrassRoots been shown so far, and how has it been received?
C: The film premiered at Norwich Radical Film Festival at the end of August this year and it won Best Documentary, which was incredible, as I think there was over 190 different films entered into the competition. So to win was fantastic, and a testament to Dale's filmmaking. He's done a really great job. Then we've had the Republic of Ireland and Northern Ireland premiers in September, and Dale is continuing to take the film around the world. He's travelling to America, it's got into the Maine film festival, it's going to the Kansas film festival, it's in a film festival in California at the moment as well.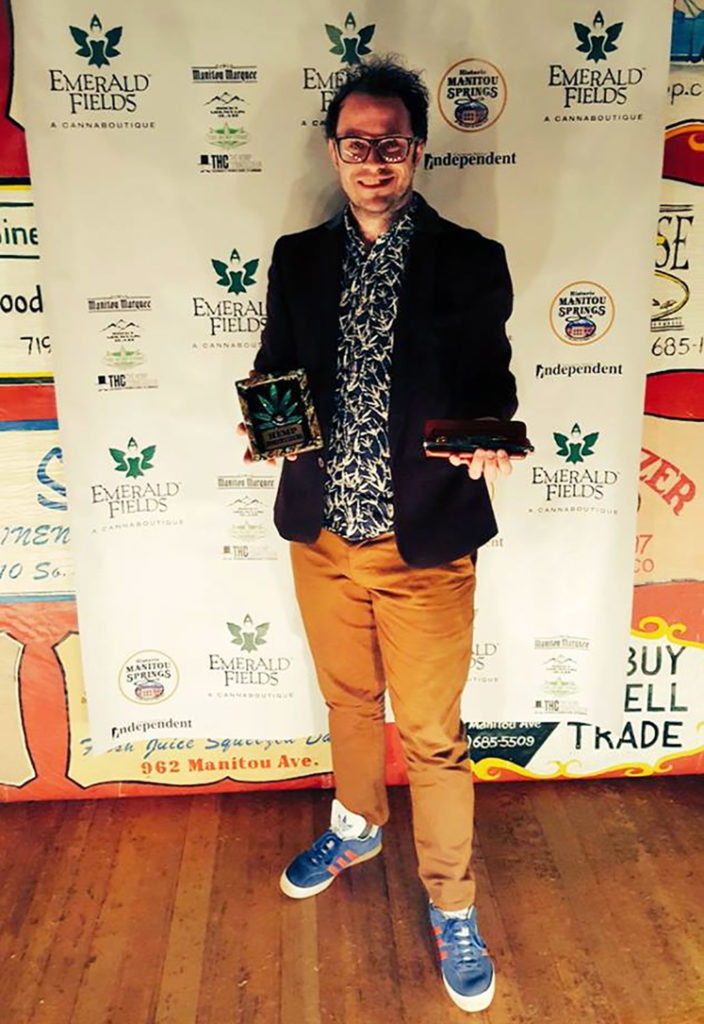 He's also looking into another one in Oregon, I believe, and there's a few others that he's entered that he's waiting to hear back from. Then he's going to be taking it around the UK at the end of November, so he's organising screenings up and down the country to do that. We really need help with that as well, so if anyone wants to get in contact with Dale on his website at grassrootsdocu.com, you can ask for one in your area. He's also looking to go further afield and come to the Netherlands and the rest of Europe, so again, if anyone's interested, that's something that they can get involved with.
What's the best way for people to contact you?
C: You can contact us on our website at upalliance.org, we have a contact form on there that goes straight to us; you can also find us on facebook and twitter. We have a discussion group on facebook, the United Patients Alliance discussion group, that has several thousand patients on it. That's kind of the community side of things that we've been building. They are all knowledgeable on certain aspects of cannabis and health. If there are any questions, there's so much knowledge contained within that group, so it's really positive.
What's coming up for you next?
C: The UPA becoming a charity, that process that we're going through at the moment. It's jumping through those hoops they're making us jump through to get to where we need to be, that's our most important thing at the moment. We're looking for patrons and trustees; we're currently speaking to a load of different people about who can help and where they can help. We're looking for people who can help with money as well, so any aspect that anyone wants to get involved in with the UPA, there's a lot that needs to be done. Those are our next goals.
In the New Year, once we're a charity, the aim is to continue to raise awareness. We really feel that once we have a registered charity number that's going to be a lot easier. With that comes a lot of fundraising opportunities like fun runs, marathons, stuff like that. So much different stuff it's kind of crazy, actually. We're going to be doing a big fundraiser event, we're going to be doing a conference, we're going to be doing events up and down the country raising awareness about cannabis, we're going to be helping with Grass Roots screenings as well. We're going to be engaging with local media and national media on raising awareness of the issue, we're going to be contacting more politicians and getting them on board. We're also supporting the End Our Pain campaign, which is one really important aspect of what the UPA believes in, and that is that doctors should be allowed to prescribe cannabis. We really support that movement, and feel like that's a positive thing that's happening at the moment, very positive. It's well-funded, it's well-organised, it's happening, let's get on board with it. There's so much, actually, I'm not sure how I'm going to manage it! We will, we will manage it. And if anyone wants to help, now really is the time to get involved, and now really is the time to come and have your say and be a part of this. We're making history.