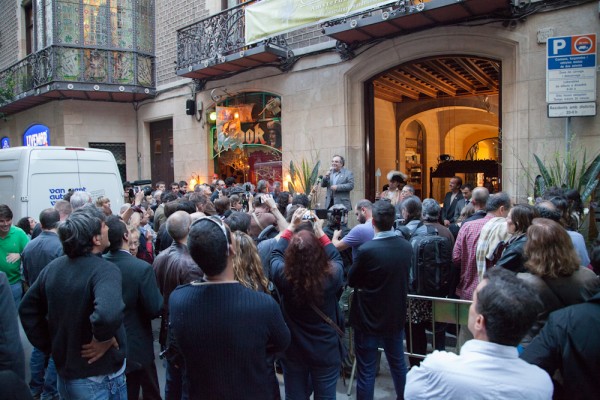 The Barcelona Hemp Museum Gallery welcomed the first members of the public through its doors on May 11th 2012, the culmination of many years' dedicated work by the curators of the Museum collection and almost a decade of restoration to the building by skilled artisans!
Located in the heart of Barcelona's gothic quarter, in the exquisite 16th century Palau Mornau building, the Hemp Museum Gallery is truly the realisation of a dream – Ben Dronkers' dream that Amsterdam's beloved and highly informative Hash Marijuana and Hemp Museum could open a sister-premises in another European country. With its superb climate and rapidly increasing tolerance for cannabis, Spain was the perfect choice for the new Gallery.
The original Amsterdam Hemp Museum was a unique venue with only one drawback – it simply wasn't big enough to contain the vast array of exhibits related to the past, present and future of cannabis! The opening of the Amsterdam Museum Gallery in 2008, on the same canal as the original Museum, helped alleviate some of the space problems. Even so, the Museum's unparalleled collection of exhibits and artefacts from the world of cannabis and industrial hemp continued to grow steadily, as Ben's interest in the subject has become ever stronger. The best way forward was to open another venue elsewhere in Europe, allowing more of the collection to be displayed and enabling many more people to view it.
At the end of April, coinciding with the opening of the Barcelona Museum Gallery, Amsterdam's Hash Marihuana & Hemp Museum re-opened after a full year of renovation and remodelling. The refurbished Amsterdam Museum and the Barcelona Museum Gallery are outfitted in the same gorgeous style – hand-made display cabinets of antique wood with a carved cannabis motif running throughout; custom-designed lighting; videos and interactive touchscreen displays. Of course, both premises house a stunning array of original art, artefacts and equipment dating from antiquity to pre-industrial times to the modern age, all brought together and arranged to tell the remarkable story of cannabis and its impact on human civilisation!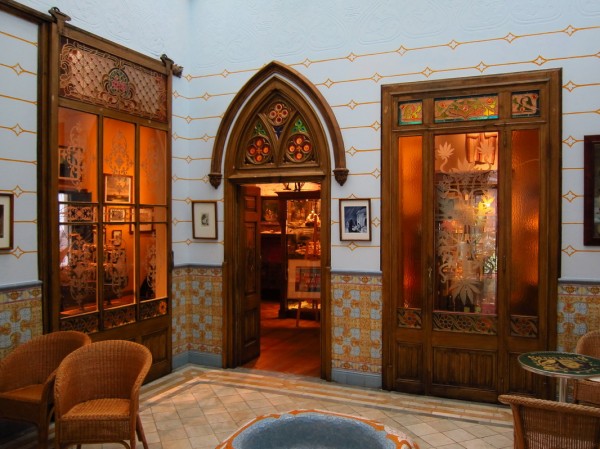 Barcelona's Hemp Museum Gallery now bears the distinction of housing the largest and most comprehensive collection of cannabis-related exhibits on the planet. The gorgeously restored Palau Mornau is actually slightly larger than the combined floor-space of  Amsterdam's Hash Marihuana & Hemp Museum and Hemp Gallery!
All Barcelona residents and visitors are invited to come and experience the new Hemp Museum Gallery. Whether you want to learn about the countless advantages cannabis has provided to humanity throughout our history, to discover how cannabis really can save our planet in the future, or to simply relax in an oasis of calm and contemplation in the middle of bustling Barcelona, everyone is welcome!
Carrer Ample 35
Barcelona, Spain 08002
Open every day from 10:00  until 23:00