Cannabis Liberation Rick Simpson, the godfather of cannabis oil, was one of the main guest speakers during the 8th annual Cannabis Liberation Day in Amsterdam. The Canadian cannabis oil producer is responsible for putting the medicinal value of cannabis oil on the worldwide map. Check out this Cannabis News Network report.
Cannabis Liberation Day celebrates international cannabis culture, and at the same time shows how much good this plant has to offer. In addition, the 8th Cannabis Liberation Day became the first cannabis festival with a retired Prime Minister in attendance: Dries van Agt (CDA). 40 years ago, the former Prime Minister of the Netherlands became the founding father of the famous Dutch tolerance policy. Cannabis News Network was there for an on-the-sport report.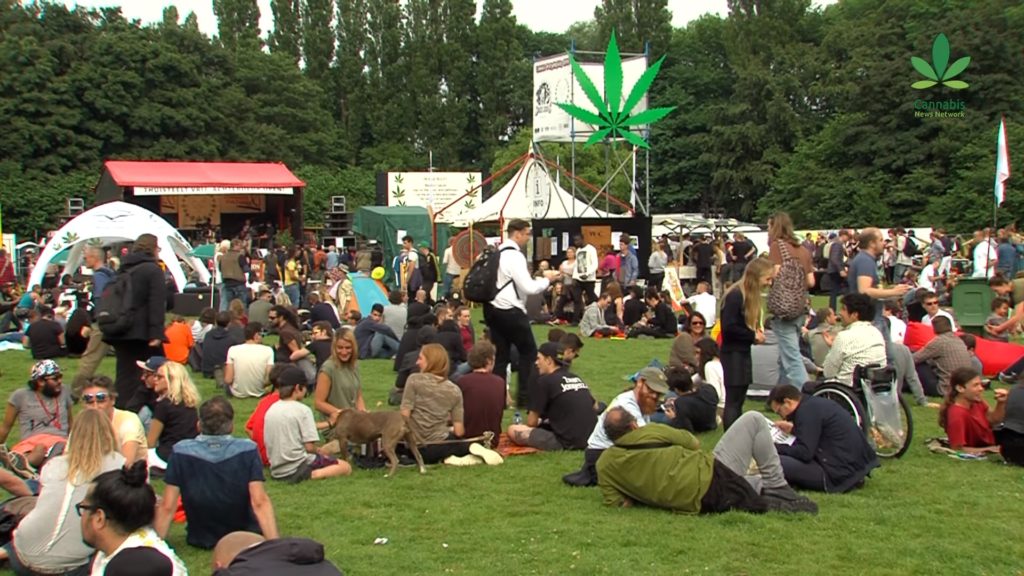 The main international guest during this festival was the Canadian cannabis oil producer Rick Simpson. Simpson has treated many patients, and even claims he can cure cancer with his cannabis oil. He gave a lecture on the main stage, and participated in a debate about the effects of cannabis oil, together with two Dutch medical cannabis experts and producers of the oil. Watch the full length debate here.