This month´s featured product is a true taste of the tropics that, amazingly, thrives outdoors in cool climates. Jamaican Pearl is a mouthwatering cannabis sativa strain with an effect and flavor that come unmistakably from the mother´s side of the family, the legendary Marley´s Collie.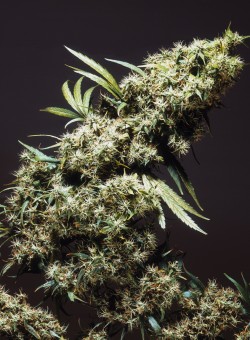 Jamaican cultivated strains, or cultivars, are some of the most potent Sativas on the planet and Jamaica itself is virtually synonymous with high quality outdoor ganja.
Marley's Collie was one of the first stabilised indoor strains to utilize these fantastic Jamaican Sativas.
The challenge of making those tropical genetics available to outdoor growers and enthusiasts in Europe was met by pollinating the Jamaican mother plant used to create Marley's Collie with an Early Pearl father.
Early Pearl was the first outdoor Sativa developed for shorter, cooler summers – a strong and sturdy cannabis plant with a hefty yield and dazzling effect.
The offspring of these two Sativa heavyweights is Jamaican Pearl. One of Sensi Seeds' most popular outdoor strains, this vigorous plant produces a very high yield (up to 400 grams per plant) when allowed to reach her full height, which can be up to three metres. Outdoor growers should be able to harvest around the beginning of October.
With her succulent flavour, sparkling buds, potent effect, and outstanding outdoor growth, even in northern Europe, Jamaican Pearl brings the best of both worlds to your garden.