UFCM France For the 6th consecutive year, the UFCM is hosting its symposium in France. Once again, Sensi Seeds is the main sponsor for the event, which will gather patients and medical professionals for a cannabinoid-centred meeting. Read on to learn more about the program, and about the importance of the symposium for cannabis consumers in France.
What |UFCM
When | 20/10/2017
Where |Faculté de Pharmacie 74 Route du Rhin 67400 Illkirch-Graffenstaden France
The UFCM symposium 2017 will take place in Illkirch-Graffenstaden, France, on October 20th, 2017. While the French government still does not seem to be approaching any agreement regarding the legalisation of medicinal cannabis, the yearly event carries on with its promotion of the use of cannabinoids in medicine for the sixth consecutive year.
The UFCM is still here in 2017
One of the missions of the UFCM is to connect and inform citizens of France as well as medical professionals practicing on French territories about cannabinoids; their properties, their use, their legal status, and more. They do so on a daily basis, in addition to supporting their members in their quest for better, more plant-friendly healthcare.
Their International Conference is an event meant to unite experts from all over the world for a program intensely focused on cannabinoids and their practical use in today's medicine. Attendees are predominantly healthcare professionals from France and neighbouring countries, as well as patients, and members of the association.
France is known for being one of the harshest European countries in regards to cannabis. In light of the recent change in government, it is still unsure whether or not cannabis could finally become a topic of discussion within the government. Based on the country's history in the matter, this is highly unlikely to become a reality in a near future.
This makes the UFCM symposium quite a unique event in the French landscape of all things cannabis. Despite the controversy that generally surrounds everything related to the cannabis plant in France, the UFCM has managed to receive the support necessary to their survival, and we are glad they are giving a platform to medical professionals aiming to change their relationship with the cannabis plant and its benefits.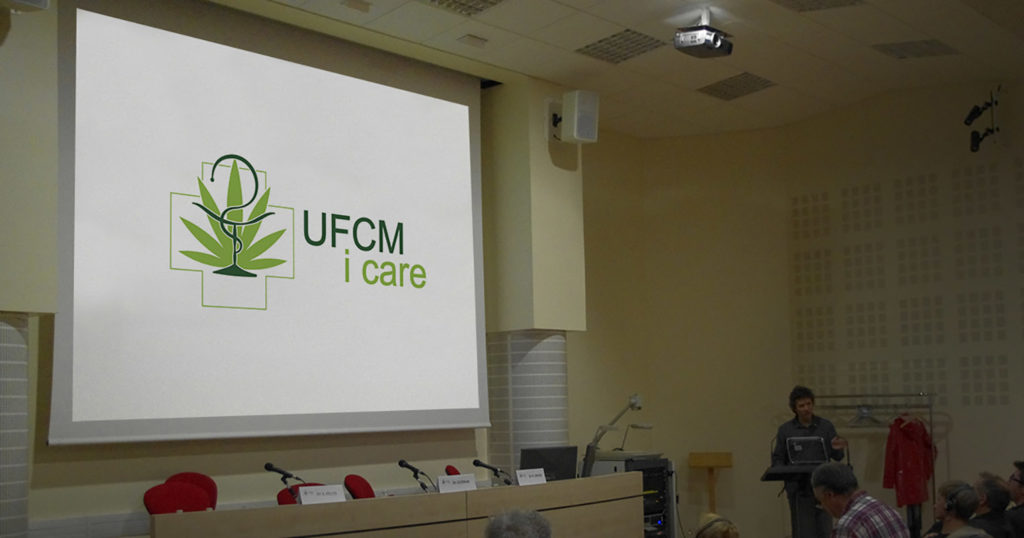 Attend UFCM's International Conference 2017
Are you a healthcare professional or a patient? Do you need more information on the use of cannabinoids in medicine? Do you want to hear from a panel of experts studying cannabinoids on a daily basis?
Then consider booking your seat for UFCM's International Conference 2017.
(Editor's note: the booking website and association's website are in French, however attendees will be provided with live translations for all conferences.)
This year, the program of conferences includes experts coming from all over Europe, Israel, and Canada, as well as a presentation from our friends at Storz & Bickel. Read the full schedule here.
As always, Sensi Seeds is proud to sponsor UFCM and its "Conférence Internationale". We can't wait for a time when patients and doctors will benefit from a wide access to cannabinoids without being persecuted for it. In the meantime, we praise the UFCM for its activism, its persistence, and the work it is doing on a daily basis to make French patients feel less excluded.