UFCM (French Union for the Use of Cannabinoids in Medicine) is a non-profit organisation, which was co-founded by Bertrand Rambaud, a notable cannabis activist and patient. Each year, the organisation hosts the UFCM I-Care symposium – a large-scale conference in France that brings people together to talk about advances in the medicinal cannabis field.
Where? Illkirch-Graffenstaden, France
When? 28th June 2019 (2020 TBC)
First started: 2012
Type of event – Symposium / international conference
Sensi Seeds' location – Sensi Seeds is a partner of the UFCM I-Care event
Official website – https://ufcmed.org/
What to expect from UFCM I-Care 2020?
The exact date of 2020's UFCM I-Care conference hasn't been announced yet; though it's likely to be held in the same place as the 2019 event (Illkirch-Graffenstaden, Strasbourg). This section will be updated as soon as more information becomes available.
What to expect from Sensi Seeds at UFCM I-Care 2020?
Practical information / things to keep in mind when visiting UFCM I-Care
Location – The Faculté de Pharmacie de Strasbourg, Illkirch-Graffenstaden, France.
The Faculté de Pharmacie de Strasbourg can be reached by taking tram A (towards Illkirch-Graffenstaden) to the Campus d'Illkirch stop. The faculty can also be easily reached by bicycle – from the city centre, follow the cycle-path along the Rhone-Rhine Canal; at the Baggersee Lock Crossing, go straight on, then turn left on to Rue Du 16 Aout, then right on the cycle path to the Campus d'Illkirch.
Cost – Free to attend.
Opening hours – 9am to 5pm.
Staying there – There are some hotels close by, such as the Hotel Restaurant D'Alsace, Le Domino, 7Hotel & Fitness, and Adagio Access Strasberg Illkirch.
Rules / Legalities
Professionals only. This event isn't open to the general public – instead, it's designed for professionals working in the medicinal cannabis field.
French cannabis laws – Although France has a medicinal cannabis programme (albeit a limited one), using cannabis for any other purposes remains illegal.
Check out this comprehensive article about France's cannabis laws to find out more.
Past editions
UFCM I-Care is a major professional event on the cannabis calendar. Here's a brief glimpse into what happened in previous years.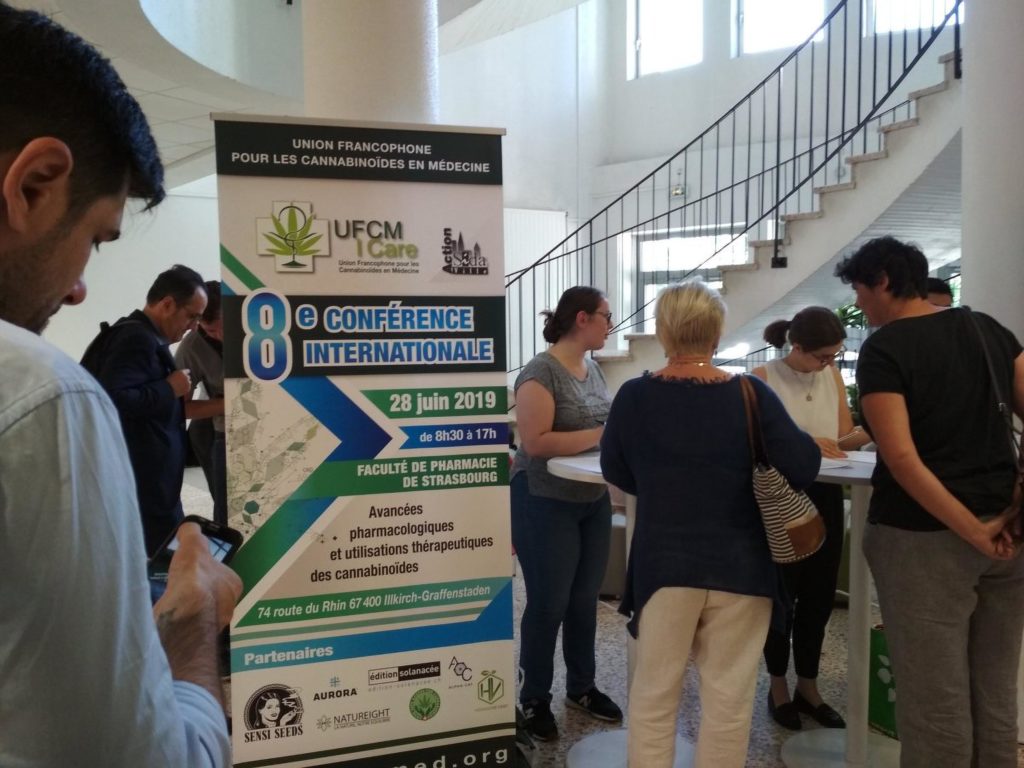 What happened at UFCM I-Care 2019?
Marie Jauffret-Roustide was a key speaker. She's a member of a specialist scientific committee, examining cannabis for therapeutic use in France.
Dr Bertrand Lebeau-Leibovici was also in attendance – an addictologist doctor, who this year opened the symposium with Dr Christian Muller and Bertrand Rambaud.
Sensi Seeds was an official partner of the event, as they have been since its inception in 2012.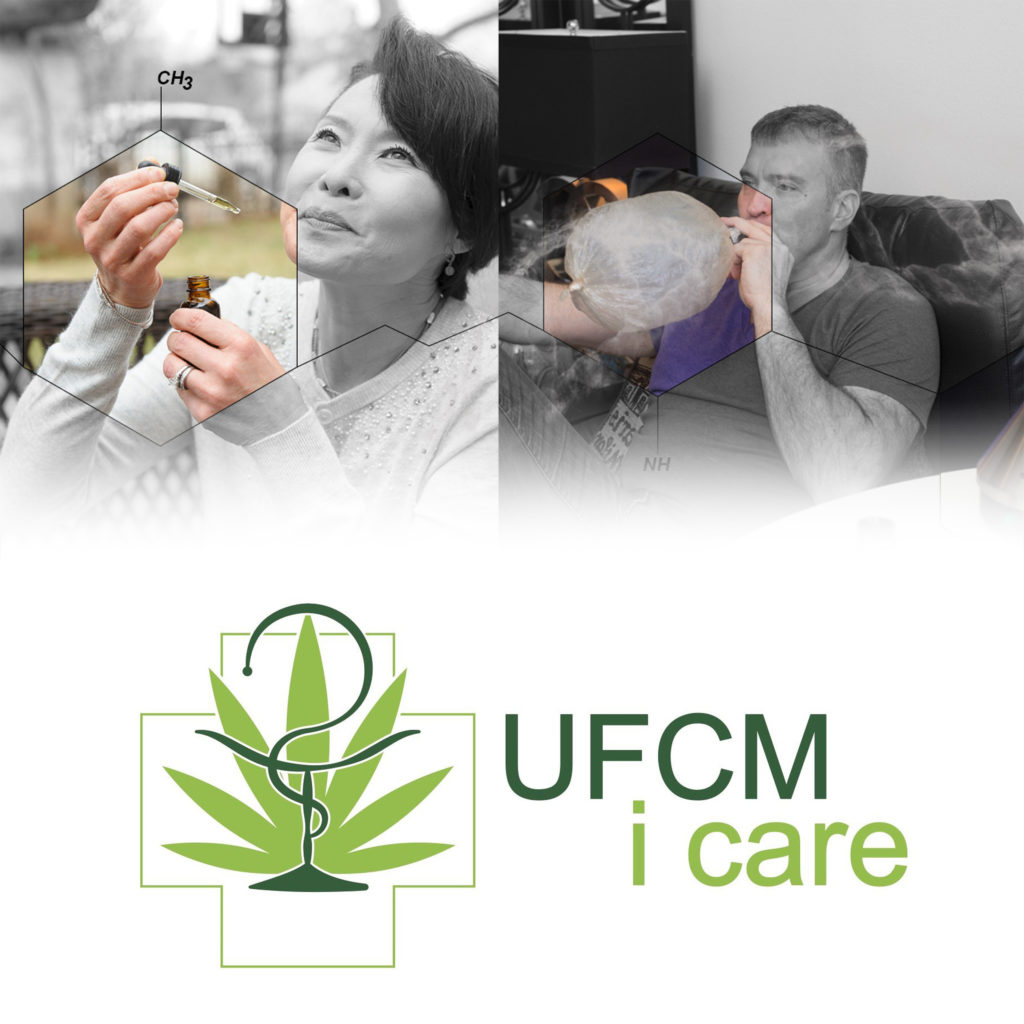 What happened at UFCM I-Care 2018?
This year, the event was held at the University of Sorbonne (Faculty of Medicine)
Key speakers included Madam President Danielle Jordan-Menninger and Dr William Lowenstein, the president of SOS Addictions.
Anny Zorn (President of AIDS Action City) opened the event with Bertrand Rambaud.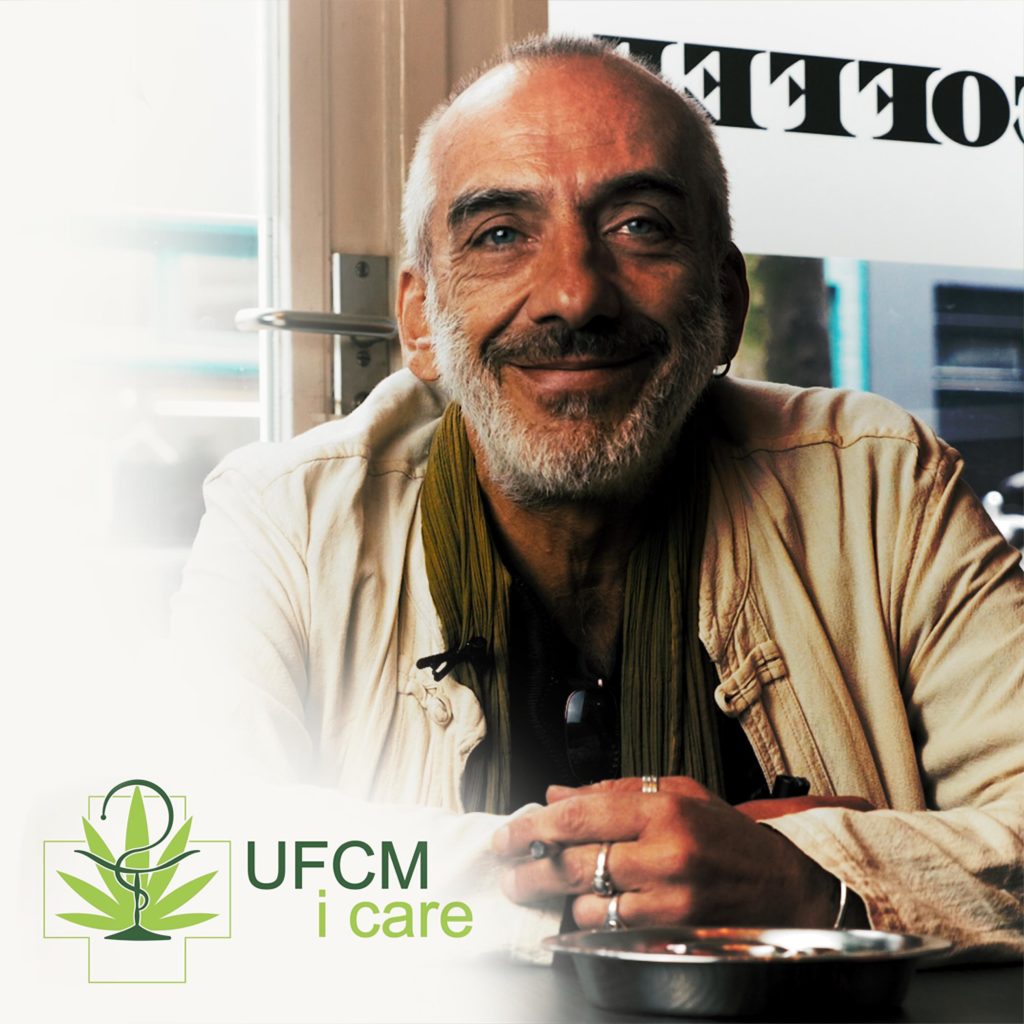 What happened at UFCM I-Care 2017?
What happened at UFCM I-Care 2016?
Professor Ethan Russo (who was a medical advisor during the Sativex phase 3 trials) talked about the therapeutic benefits of cannabis. He also reminded the audience of how cannabis had been used medicinally in France since the 16th century.
Other key speakers were Carola Perez (President of the Spanish Observatory of Medical Cannabis), Dr Franjo Grotenhermen (President of the International Association for Cannabinoids in Medicine) and Renaud Colson, Lecturer at the Faculty of Law of Nantes.
The event was featured on France 3 television news.
What happened at UFCM I-Care 2015?
This year, major speakers from the field of medicinal cannabis included: Professor Lumir Hanus, who discussed the discovery of endocannabinoid systems, Dr Maria Caffarel, who talked about cannabinoids against cancer, and Dr Paolo Poli, who presented a follow-up report regarding over 300 patients who had used cannabis to manage their pain.
Here's Dr Poli, speaking at the event:
What happened at UFCM I-Care 2014?
Dr Mechoulam, a renowned Israeli professor, was in attendance this year.
Despite French laws being strict on cannabis, the symposium was opened by Strasbourg's Mayor, Dr Alexandre Feltz.
You can find out more about this year's edition by watching this video: