French laws are conservative when it comes to cannabis use and possession. Unusually for an EU country, they do not yet have a medicinal cannabis programme. However, the introduction of Macron's 'on the spot fine' for cannabis users indicates a gradual shift in attitude. Despite their strict laws, France remains a major producer of hemp and cannabis.
CBD Products
Legal under 0.2% THC

Recreational cannabis
Illegal
Cannabis laws in France
Can you possess and use cannabis in France?
French law forbids the use or possession of cannabis. It also makes no distinction between possession for personal use or for trafficking. Instead, offenders are dealt with based on the quantity of cannabis they're caught with, and their individual circumstances.
Depending on the situation, the prosecutor may choose to close the case without punishment. They also have the right to propose alternatives to punishment, such as a treatment programme. Legal action can be taken if appropriate.
If charged with personal use of cannabis, the offender may face a fine of up to €3,750 and a prison sentence of up to one year. This may be waived for minors. If the offender is found to have endangered others while using cannabis (for example, being under the influence while working in a position of responsibility for others) the maximum sentence is increased to five years, and the fine increased to €75,000.
In 2008, a 'rapid and graduated' policy was introduced. This means that in straightforward cases, cannabis users may receive a caution and be required to attend a drug awareness course. If they're not dependent on cannabis, they may have to pay up to €450.
The law changed again in 2018, when the government introduced a new policy, giving police the power to issue on-the-spot fines of €200 for those caught using cannabis. However, Interior Minister Gerard Collomb emphasised that the new policy does not decriminalise the use of the drug, and that being given a fine will not guarantee that no further legal action is taken.
Can you sell cannabis in France?
Like many other countries, France takes a more severe approach with those selling or distributing cannabis. If caught trafficking cannabis, the offender could be subject to up to ten years in prison and a €7.5million fine. These sentences could be doubled if the offender was selling to minors or selling near an educational establishment.
Can you grow cannabis in France?
Despite the fact that France has a thriving industry in hemp and cannabis production, it is still illegal for people in the country to grow cannabis plants. If caught doing so, the offender could be liable to up to 20 years in prison, or a fine of up to €7.5 million.
The law doesn't make exceptions on this. Even if the individual only uses the cannabis grown for personal, medicinal purposes, it is still regarded as a punishable offence. However, in reality, very few cannabis cultivators have received the maximum penalty. Those who receive large prison sentences are usually those who are involved in large-scale growing activity.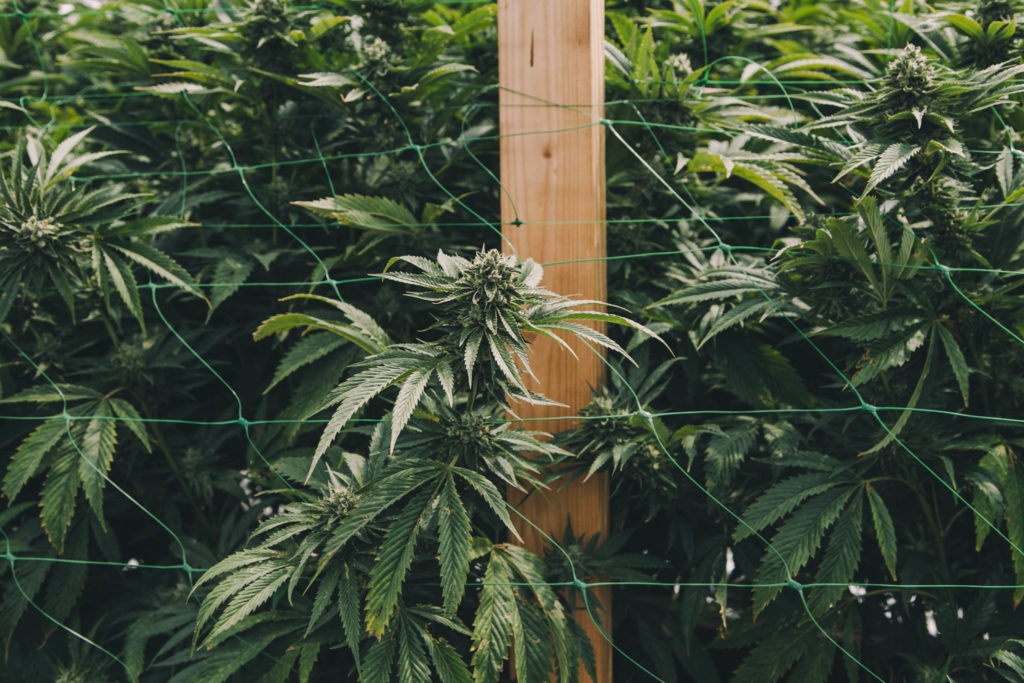 Is CBD legal in France?
CBD oil doesn't contain enough THC (the substance responsible for the 'high') to be psychoactive. Therefore (technically), the French government permits the use and sale of CBD products in the country. The Interministerial Mission Against Drugs and Addictive Behaviour (MILDECA) has clarified that it's only permitted if:
the THC levels are 0.2% or less
the products are made from approved types of (low-THC) hemp plants.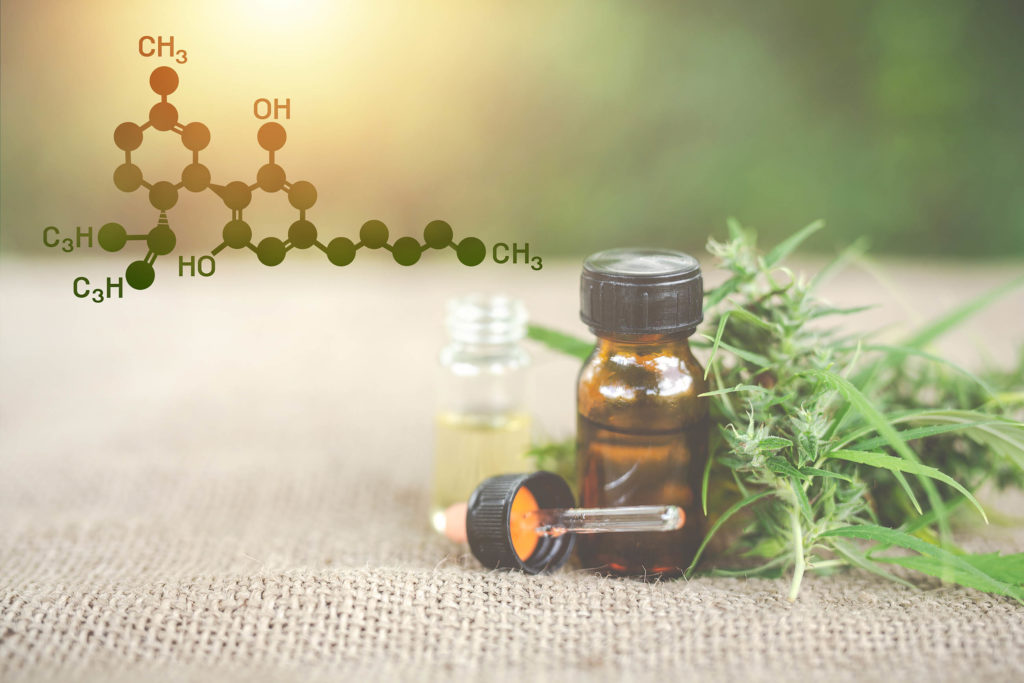 Can cannabis seeds be sent to France?
Cannabis seeds can be purchased and sold in most European countries, which includes France. They can also be sent into the country via the post. However, it's illegal to germinate the seeds, so it's not allowed to grow plants from them.
Medicinal cannabis in France
France continues to adopt a conservative stance on medicinal cannabis, and it is not yet legal, though Sativex is available on prescription (in theory). Sativex was authorised in 2014, yet by 2018, it was still not available, due to pricing disputes between the producers and the country's authorities.
Health Minister Agnes Buzyn openly stated her support for a medicinal cannabis programme, but as yet, no such programme has been created. However, in September 2018, the French National Agency for the Safety of Medicines and Health Products (ANSM) launched a scientific committee (CSST), evaluating the feasibility of a medicinal cannabis programme in the country. Their findings concluded that it would be "appropriate to authorise the use of therapeutic cannabis…/… in certain clinical situations and in cases where (existing) therapies provide insufficient relief or are not well tolerated."
It's estimated that France has somewhere between 300,000 to 1 million patients that could benefit from cannabis-based medicinal products. Due to lack of availability on prescription, the concern is that a large number of these patients are turning to the black market to get their supply.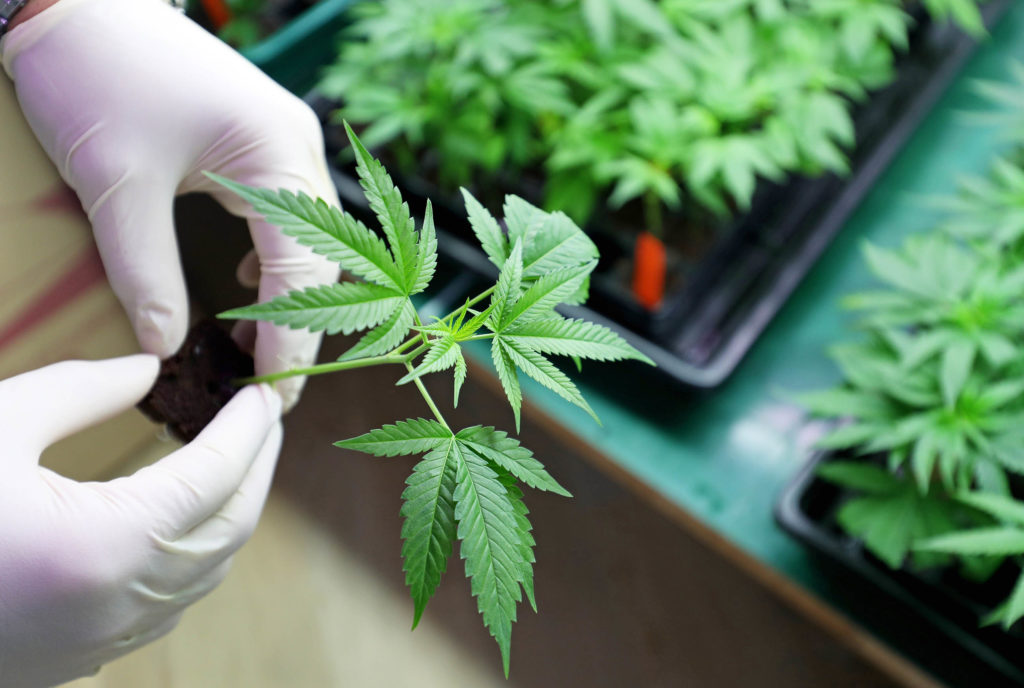 Industrial hemp in France
France has been cultivating hemp for centuries. Until the 1800s, over 100,000 hectares of French land was used to produce it; and the harvested hemp was turned into linen, rope, natural oil and fabric.
After this time, hemp production started to decline, until it reached just 700 hectares in 1960. There are a few reasons for this. Sail boats were no longer widely used (hemp was ideal for creating sails and rigging), and synthetic fibres started dominating the market; not to mention cotton and other fibres arriving from overseas.
Since then, the industry has recovered. At the start of the 21st century, there were around 6,000 hectares of hemp plantations; mostly in La Loire and La Sarthe. Most of the hemp was used to produce paper.
France's hemp strains yield (on average) eight tonnes of straw per hectare. According to Prohibition Partners' European Cannabis Report, the country is now the world leader in hemp seed production and is responsible for producing 59% of the world's seeds. It also dominates the hemp fibre market, producing over 50% of all hemp-based pulp and paper in Europe.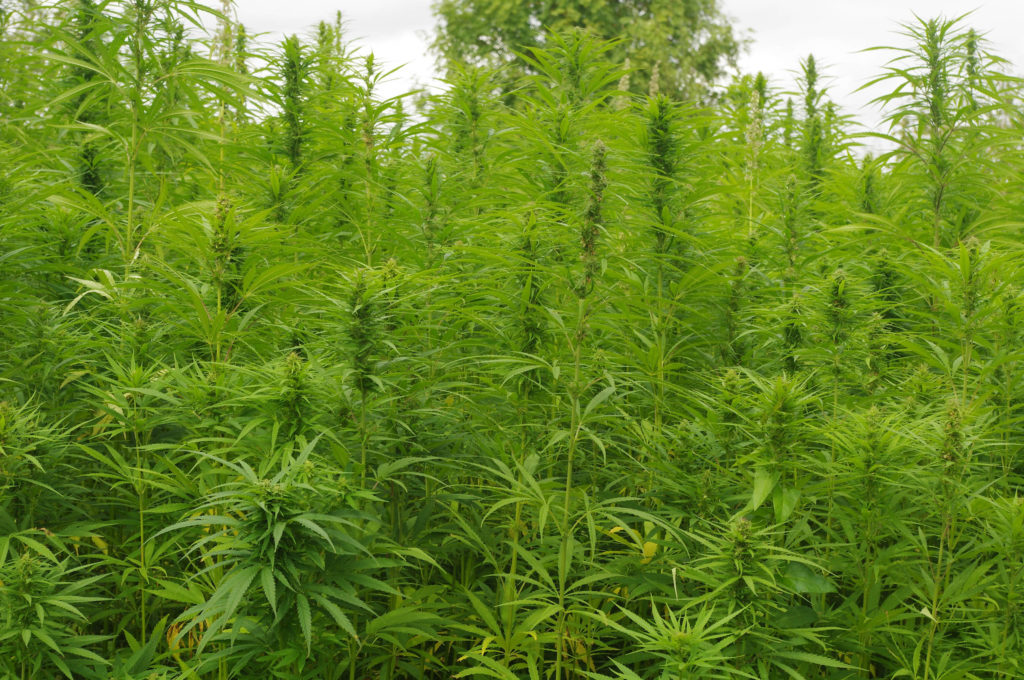 Political parties and cannabis
Very few of France's political parties are in favour of legalising cannabis, though most do acknowledge its medicinal benefits. President Emmanuel Macron has spoken out in support of limited cannabis reforms, such replacing prison sentences by on-the-spot fines. The government emphasises that this is a pragmatic approach to reduce time spent by police, and that it should not be viewed as a first step towards decriminalisation.
There are notable exceptions, though. Socialist MP Daniel Vaillant, former Minister of the Interior, proposed legalisation of cannabis in Le Parisien in 2009. Cecile Duflot (Minister of Territorial Equality) and Vincent Peillon (Minister for Education), also put forward a case for legalisation, stating that it was a better solution than continuing the 'war on drugs'. They were called to order by the government, and their comments were regarded as 'not subject to debate'.
Another party worthy of note is Cannabis Sans Frontières, which is led by the renowned activist Farid Ghehioueche. The party has been represented in European and legislative elections, though representatives gathered less than 1% of the votes in each instance.
Good to know
If you are travelling to France (or are a resident of the country), it is useful to know the following:
Cannabis history
Cannabis was widely available at the turn of the 19th century, when French forces returned from Egypt with hashish and cannabis. As the century progressed, cannabis use became more fashionable, particularly within intellectual circles.
Many of the country's most celebrated authors and philosophers wrote about their experience of using drugs (including cannabis). Victor Hugo, Charles Baudelaire, Pierre Gautier and Alexandre Dumas were all members of the infamous Club des Hachischins, which was dedicated to the exploration of drug-induced states.
Cannabis didn't become popular with the masses until the 1960s, when servicemen returned from Vietnam. Then, the drug became an important part of the hippie counterculture movement, and its popularity began to take off.
The modern cannabis trade
France does not produce hashish domestically, though it does cultivate illegal herbal cannabis.
Much of France's hashish is trafficked into the country from Morocco. Dutch cannabis is also prevalent, though Dutch exports have declined in recent years, due the increasingly restrictive laws in the Netherlands.
France is also a transit point for drugs destined for the UK, the Netherlands, Italy and Belgium.
Paris's coffeeshops
In 2018, two French entrepreneurs made the most of the government's relaxing of cannabis laws (which permitted the sale of cannabis products containing 0.2% THC or less) and opened two Dutch-style 'coffeeshops'.
Joaquim Lousquy, the owner of Cofyshop, told The Telegraph: "There's no psychotropic effect. It isn't a medicine or a relaxant. I wouldn't advertise anyone to smoke cannabis. We sell it like any other item, just like a furniture shop sells tables or chairs."
Stephane Bélaiche, who runs E-Klop (a similar establishment) said to The Telegraph: "I don't sell CBD products so they can be smoked in a joint, but so that people can find another flavour to enjoy.
However, both shops have experienced protest from locals and the authorities alike. MP Pacome Rupin visited one of the shops and informed French reporters that he was 'closely watching' its activities. Also, neighbouring residents have complained about the shop. "It smells of hashish in the street," one local commented. "It wafts up into our flat."
Cannabis events in France
France hosts several major cannabis events throughout the year. These include:
UFCM I-Care. UFCM I-Care was originally started in 2012, by Bertrand Rambaud. It's one of the continent's most important medicinal cannabis conferences, and gives experts from around the world the chance to share their expertise and experience.
Cannabis Europa Paris. Policymakers, scientists, academics and international cannabis companies attend Cannabis Europa Paris for the chance to exchange ideas and listen to key speakers in the field.
Cannabis Business France. This two-day event focuses on the cannabis and hemp market in France, with a view to educating entrepreneurs about the opportunities in the industry. It's also marketed as a networking event.
Will it be legalised in the future?
Given France's conservative attitude to the use of cannabis, it seems unlikely that it will be made legal any time soon. However, it is possible that a proper medicinal cannabis programme might be established in the near future – based largely on mounting public pressure.
Disclaimer:

While every effort has been made to ensure the accuracy of this article, it is not intended to provide legal advice, as individual situations will differ and should be discussed with an expert and/or lawyer.