French laws are conservative when it comes to cannabis use and possession. Unusually for an EU country, they do not yet have a medicinal cannabis programme. However, the introduction of Macron's 'on the spot fine' for cannabis users indicates a gradual shift in attitude. Despite their strict laws, France remains a major producer of hemp and cannabis.
CBD Products
Legal under 0.2% THC

Recreational cannabis
Illegal
Cannabis laws in France
Can you possess and use cannabis in France?
Cannabis possession and consumption were, until recently, subject to prosecution under French law. On September 1st, 2020 the Macron government announced the introduction of a lump-sum fine to replace penalties. Any adult found with up to 100 g of cannabis is now liable for a fine of €200 (€150 if paid within 15 days, €450 if paid after 45 days).
Although the government presents it as a deterrent to drug trafficking, this new measure remains among the most repressive in Europe, despite the fact that the French are the largest consumers of cannabis in Europe.
Can you sell cannabis in France?
Like many other countries, France has taken a tough approach to cannabis sellers and distributors.
It should be noted that, in addition to discouraging cannabis possession and consumption, the lump-sum fine is also intended to tackle trafficking. However, as it applies only to adults, in practice it reinforces the role of minors in trafficking.
People accused of trafficking face prison sentences of up to 10 years and a fine of €7.5 million. Fines can be doubled in the case of sales to minors or close to schools.
Can you grow cannabis in France?
Despite the fact that France has a thriving industry in hemp and cannabis production, it is still illegal for people in the country to grow cannabis plants. If caught doing so, the offender could be liable to up to 20 years in prison, or a fine of up to €7.5 million.
The law doesn't make exceptions on this. Even if the individual only uses the cannabis grown for personal, medicinal purposes, it is still regarded as a punishable offence. However, in reality, very few cannabis cultivators have received the maximum penalty. Those who receive large prison sentences are usually those who are involved in large-scale growing activity.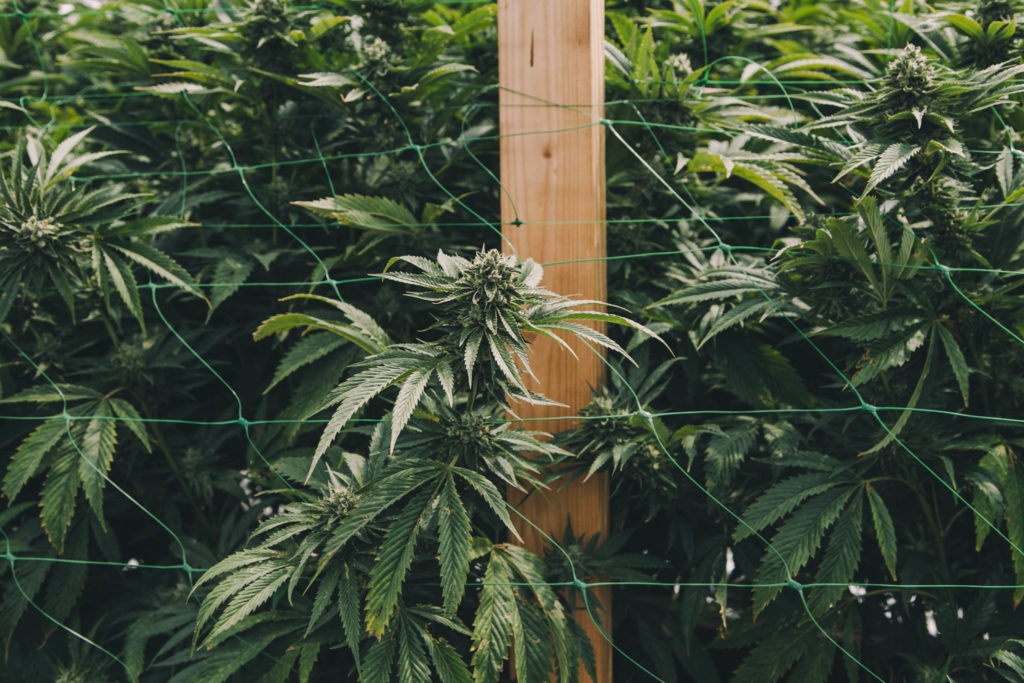 Is CBD legal in France?
CBD oil doesn't contain enough THC (the substance responsible for the 'high') to be psychoactive. Therefore (technically), the French government permits the use and sale of CBD products in the country. The Interministerial Mission Against Drugs and Addictive Behaviour (MILDECA) has clarified that it's only permitted if:
the THC levels are 0.2% or less
the products are made from approved types of (low-THC) hemp plants.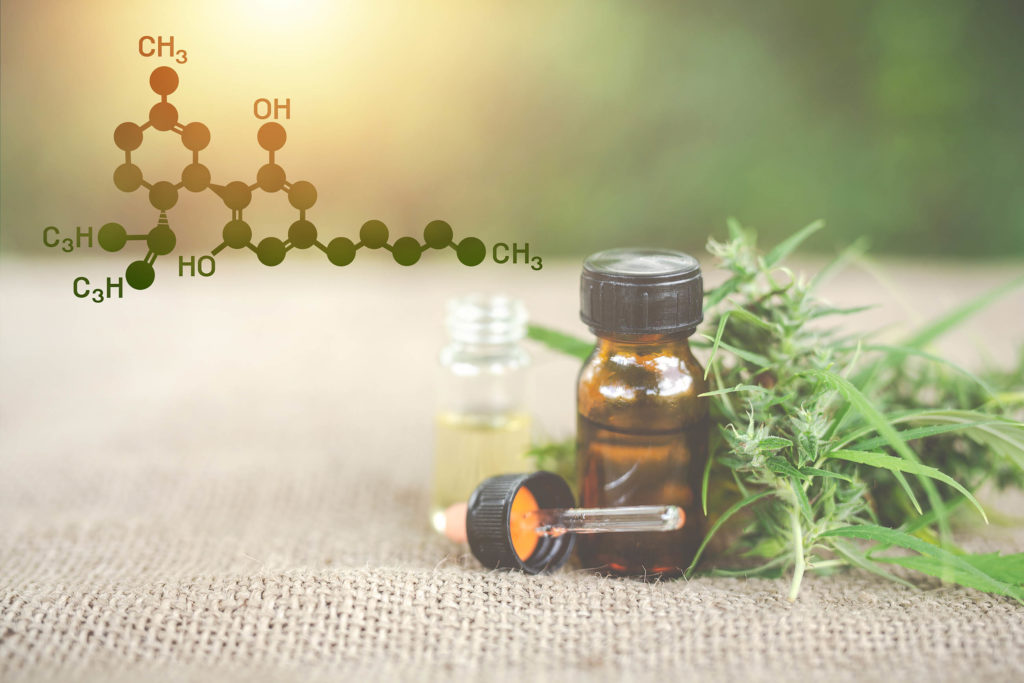 Can cannabis seeds be sent to France?
Cannabis seeds can be purchased and sold in most European countries, which includes France. They can also be sent into the country via the post. However, it's illegal to germinate the seeds, so it's not allowed to grow plants from them.
Medicinal cannabis in France
France has always taken a very conservative approach to medicinal cannabis, and still has no recognised programme. On October 9th, 2020, Health Minister Olivier Véran announced a decree authorising the first trial with cannabis for therapeutic use.
This trial, which will involve a total of 3,000 hospital patients in a highly controlled and restricted setting, was scheduled to start in September 2020, but was then postponed to January 2021. Cannabis smoke has been excluded from the trial, which will instead focus on cannabis oils, capsules, and vaporizing dried flowers. The trial sample only includes patients suffering from serious conditions, such as epilepsy, neuropathic pain, side effects of chemotherapy or palliative care, and multiple sclerosis.
The aim of the trial is not to determine the therapeutic effectiveness of cannabis, but rather to evaluate the viability of the cannabis supply chain, i.e., prescription, dispensing, provision and monitoring.
Sativex is available on prescription, but its use is strictly limited to the treatment of patients with multiple sclerosis.
It is estimated that between 300,000 and one million patients in France would benefit from cannabis-based medicinal products. Since it cannot be made available to all of them on prescription, the concern is that a large proportion of these patients may turn to the black market for their purchases.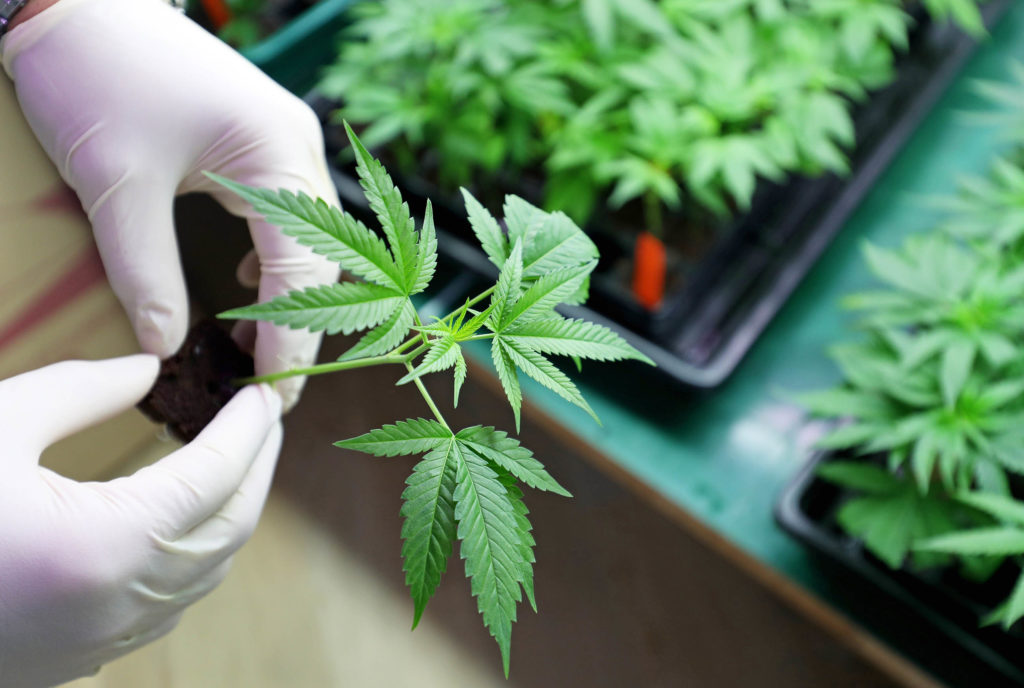 Industrial hemp in France
France has been cultivating hemp for centuries. Until the 1800s, over 100,000 hectares of French land was used to produce it; and the harvested hemp was turned into linen, rope, natural oil and fabric.
After this time, hemp production started to decline, until it reached just 700 hectares in 1960. There are a few reasons for this. Sail boats were no longer widely used (hemp was ideal for creating sails and rigging), and synthetic fibres started dominating the market; not to mention cotton and other fibres arriving from overseas.
Since then, the industry has recovered. At the start of the 21st century, there were around 6,000 hectares of hemp plantations; mostly in La Loire and La Sarthe. Most of the hemp was used to produce paper.
France's hemp strains yield (on average) eight tonnes of straw per hectare. According to Prohibition Partners' European Cannabis Report, the country is now the world leader in hemp seed production and is responsible for producing 59% of the world's seeds. It also dominates the hemp fibre market, producing over 50% of all hemp-based pulp and paper in Europe.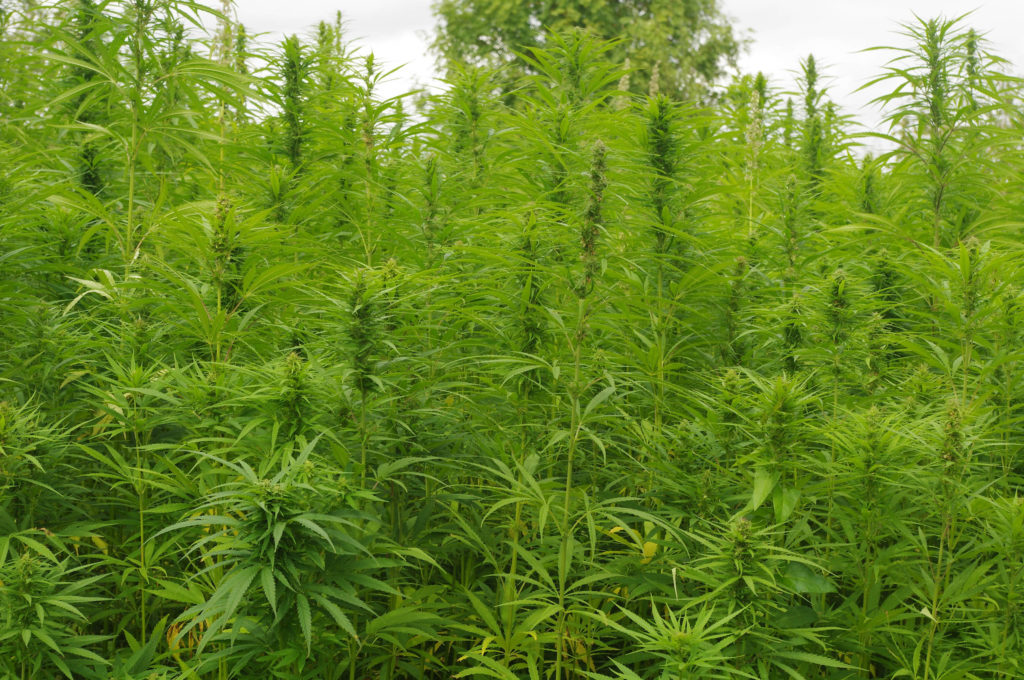 Political parties and cannabis
French political parties in favour of the legalisation of cannabis are few, but the majority of people recognise its therapeutic benefits.
Although France might consider the possible legalisation of cannabis for therapeutic use, President Macron is not in favour of legalising recreational cannabis. However, in June 2019, some 20 MPs tabled a bill on the controlled legalisation of the production, sale and consumption of cannabis. An op-ed article in the Nouvel Observateur, France's leading magazine, was signed by 70 doctors, economists and national and local elected representatives, all of whom support legalisation.
Good to know
If you are travelling to France (or are a resident of the country), it is useful to know the following:
Cannabis history
Cannabis was widely available at the turn of the 19th century, when French forces returned from Egypt with hashish and cannabis. As the century progressed, cannabis use became more fashionable, particularly within intellectual circles.
Many of the country's most celebrated authors and philosophers wrote about their experience of using drugs (including cannabis). Victor Hugo, Charles Baudelaire, Pierre Gautier and Alexandre Dumas were all members of the infamous Club des Hachischins, which was dedicated to the exploration of drug-induced states.
Cannabis didn't become popular with the masses until the 1960s, when servicemen returned from Vietnam. Then, the drug became an important part of the hippie counterculture movement, and its popularity began to take off.
The modern cannabis trade
France does not produce hashish domestically, though it does cultivate illegal herbal cannabis.
Much of France's hashish is trafficked into the country from Morocco. Dutch cannabis is also prevalent, though Dutch exports have declined in recent years, due the increasingly restrictive laws in the Netherlands.
France is also a transit point for drugs destined for the UK, the Netherlands, Italy and Belgium.
France has experienced an increase in supplies of cannabis in the form of dried flowers, and the quantities seized are constantly rising. Compared to less than 4 metric tonnes before 2010, recently these quantities have reached record levels (almost 30 metric tonnes seized in 2018).
Interestingly, in addition to the strong growth in flower imports into France, there has been a considerable increase in seizures of cannabis seedlings since 2010, suggesting a change in domestic production.
Paris's coffeeshops
In 2018, two French entrepreneurs made the most of the government's relaxing of cannabis laws (which permitted the sale of cannabis products containing 0.2% THC or less) and opened two Dutch-style 'coffeeshops'.
Joaquim Lousquy, the owner of Cofyshop, told The Telegraph: "There's no psychotropic effect. It isn't a medicine or a relaxant. I wouldn't advertise anyone to smoke cannabis. We sell it like any other item, just like a furniture shop sells tables or chairs."
Stephane Bélaiche, who runs E-Klop (a similar establishment) said to The Telegraph: "I don't sell CBD products so they can be smoked in a joint, but so that people can find another flavour to enjoy.
However, both shops have experienced protest from locals and the authorities alike. MP Pacome Rupin visited one of the shops and informed French reporters that he was 'closely watching' its activities. Also, neighbouring residents have complained about the shop. "It smells of hashish in the street," one local commented. "It wafts up into our flat."
Cannabis events in France
France hosts several major cannabis events throughout the year. These include:
UFCM I-Care. UFCM I-Care was originally started in 2012, by Bertrand Rambaud. It's one of the continent's most important medicinal cannabis conferences, and gives experts from around the world the chance to share their expertise and experience.
Cannabis Europa Paris. Policymakers, scientists, academics and international cannabis companies attend Cannabis Europa Paris for the chance to exchange ideas and listen to key speakers in the field.
Cannabis Business France. This two-day event focuses on the cannabis and hemp market in France, with a view to educating entrepreneurs about the opportunities in the industry. It's also marketed as a networking event.
Will it be legalised in the future?
Given France's conservative attitude to cannabis consumption, its legalisation in the country seems unlikely in the future. Experimental therapies still have to be implemented and it is to be hoped for that they will lead to a genuine therapeutic programme.
As for recreational cannabis, it is highly unlikely that France will follow the example of those countries and US states that have already embarked on legalisation.
Disclaimer:

While every effort has been made to ensure the accuracy of this article, it is not intended to provide legal advice, as individual situations will differ and should be discussed with an expert and/or lawyer.