It's illegal to possess or sell cannabis in the UK. However, cannabis law reform is happening, albeit slowly. Medicinal cannabis use was legalised in 2018 and CBD is now available to buy. Despite the fact that cultivation is illegal, the UK remains the world's largest exporter of medicinal grade cannabis, and is the largest illegal exporter too.
CBD Products
Legal under 0.2% THC

Recreational cannabis
Illegal

Medicinal cannabis
Legal since 2018
Cannabis laws in the UK
Can you possess and use cannabis in the UK?
Cannabis was made completely illegal in the UK in 1971 – in the Misuse of Drugs Act.
It's still illegal to possess or use cannabis in the country, though the penalties aren't too severe if caught with small amounts for personal use. It is classified as a 'Class B' drug, along with amphetamines, codeine, ketamine and barbiturates.
If police find a small amount of cannabis in the offender's possession, they're most likely to issue a warning or give an on-the-spot fine of £90. This applies regardless of whether the cannabis belongs to the offender or not. If under 18 years of age, the police have the right to inform the offender's parent or guardian.
According to some reports, the authorities usually adopt a laid-back approach to prosecution of cannabis use and possession. For example, rates of prosecution in Cornwall and Devon are as low as 15%, and Durham's police force have stated that they no longer target recreational users at all.
The penalties can be adjusted, depending on:
The quantity of cannabis in the offender's possession.
Where the offender and the cannabis were found (for example, if it was a larger quantity outside a nightclub, there is the suspicion that the offender intended to sell the cannabis to others).
Personal history (previous drug offences etc.).
Other aggravating factors.
The maximum sentence for possessing cannabis is up to five years in prison, an unlimited fine, or both.
The UK's government reviewed their drugs policies at the start of 2019. To the disappointment of cannabis advocates across the country, they announced that no reforms would be made. However, the appointed chair, Dame Carol Black, stated that she would review the impact of reform in other countries (such as Portugal and Canada – both known for their progressive laws).
One advocate, writing for The Guardian, highlighted the advantages of cannabis law reform, stating that "under legal regulation, cannabis would only be sold to adults, the market could be taxed, policing costs would fall and there would be more money to spend on proven prevention, treatment and harm reduction interventions."
For the time being, though, it seems unlikely that the UK will move to decriminalise the use or possession of small amounts of cannabis.
Can you sell cannabis in the UK?
Selling and distributing cannabis is regarded as a far more serious offence in the UK. Those caught selling or supplying any Class B drug (including cannabis) may be given up to 14 years in prison, an unlimited fine, or both.
In reality, these penalties are rarely imposed, unless the trafficking operation is large-scale or high-profile. Sentences are usually given based on the individual's history, the quantity of cannabis they're caught with, and how they intended to supply it.
The 'Category of Harm' is also taken into account. It is considered a Category 1 offence if the amount of cannabis is 200 kilograms or more. Category 2 is between 40 and 200 kilograms, Category 3 is between six and 40, and Category 4 is anything 100 grams or over.
Other acts are also regarded as 'intention to supply' in the UK. The Drug Trafficking Act (1994) defines trafficking as not only giving or selling cannabis to others, but also transporting, storing, importing or exporting it.
Can you grow cannabis in the UK?
The production or manufacture of any drug is illegal in the UK, and this includes cultivating cannabis. However, a UN report found that 95 tonnes of cannabis was grown in the UK in 2016 for medicinal and scientific use. This made up close to half of the world's total.
In addition to this, the UK is also the world's largest illegal cannabis exporter, and delivers 67.7% of the globe's total, to be consumed in other countries.
Unsurprisingly, some have called the extensive cultivation for medicinal purposes hypocritical, given how difficult it is to obtain medicinal cannabis in the UK. Philip May, who is the husband of the UK's Prime Minister, Theresa May, is a significant investor in GW Pharmaceuticals; the producers of Sativex, one of the world's most commonly used medicinal cannabis products.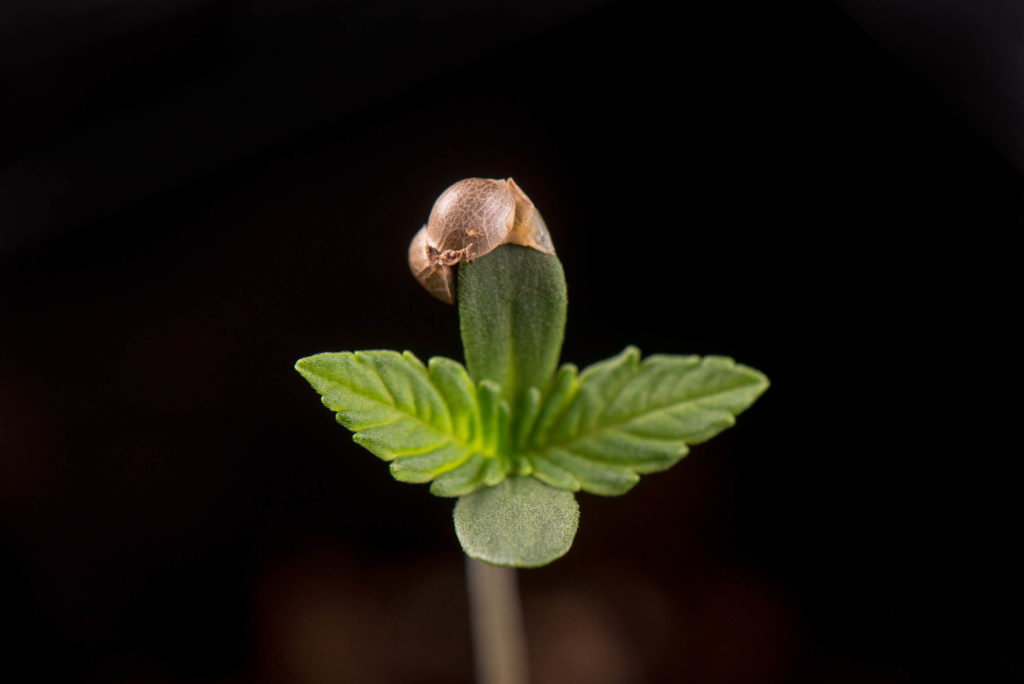 Is CBD legal in the UK?
In 2017, the UK finally recognised CBD as a medicine. The Medicines and Healthcare Products Regulatory Agency (MRHA) classified CBD as a medicinal ingredient, based on its efficacy, and the fact that it meets with their standards of safety and quality (which CBD products must maintain).
The UK's Home Office permitted the sale of CBD oil in the country, providing that it contained no more than 0.2% THC (the substance responsible for giving users the 'high').
Licences for CBD oil as a medicine have not yet been granted, but CBD can be sold legally, providing that no claims are made about its medicinal benefits. Some retailers, such as the high street health-food store, Holland and Barrett, sell a range of CBD products as food supplements, and topicals containing CBD.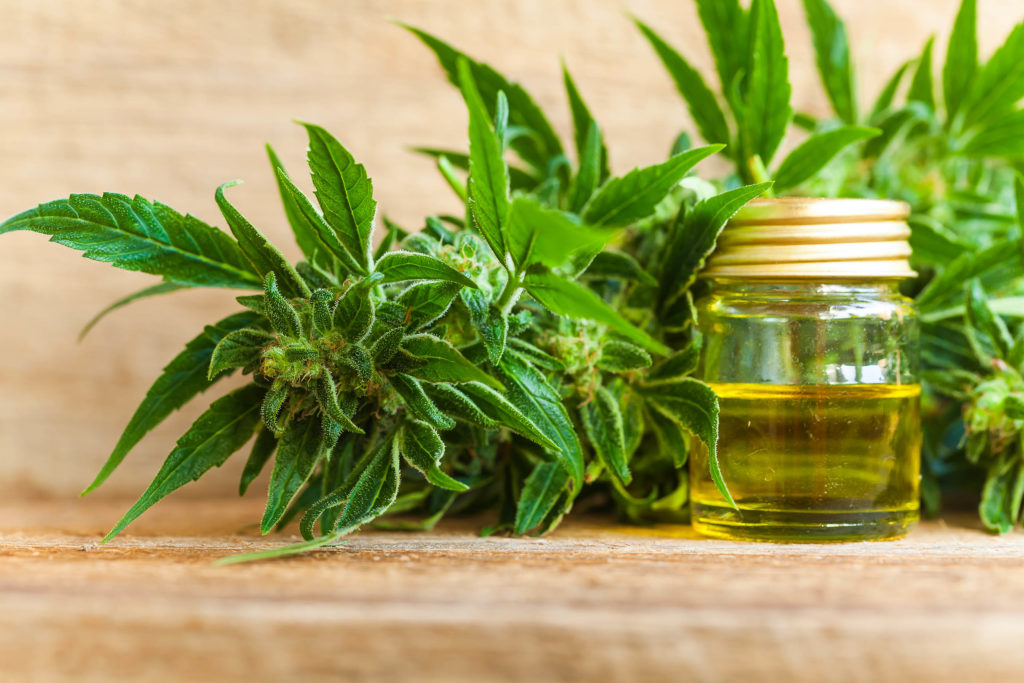 Can cannabis seeds be sent to the UK?
Cannabis seeds can be used, purchased and sold legally in the UK. It's also legal to have them mailed into the country, and mailed out. However, they cannot be used for germination purposes, nor can they be grown into cannabis plants.
Medicinal cannabis in the UK
Medicinal cannabis products were legalised in the UK in 2018, and registered doctors were given permission to prescribe these products to "patients in need". Access is currently restricted to a limited number of healthcare practitioners, but this is likely to expand as more doctors receive medicinal cannabis training.
The laws were reformed based on two high-profile cases earlier in the year – that of Billy Caldwell and Alfie Dingley, who both suffer with childhood epilepsy. In April 2018, the Dingley family were forced to 'openly smuggle' cannabis oil from Canada to treat their son's condition. The UK's media rallied to their support, putting pressure on the government to review their legal stance.
While the decision to legalise medicinal cannabis was welcomed by many, some commented that the laws were too restrictive, meaning that the products would only be available to a few patients.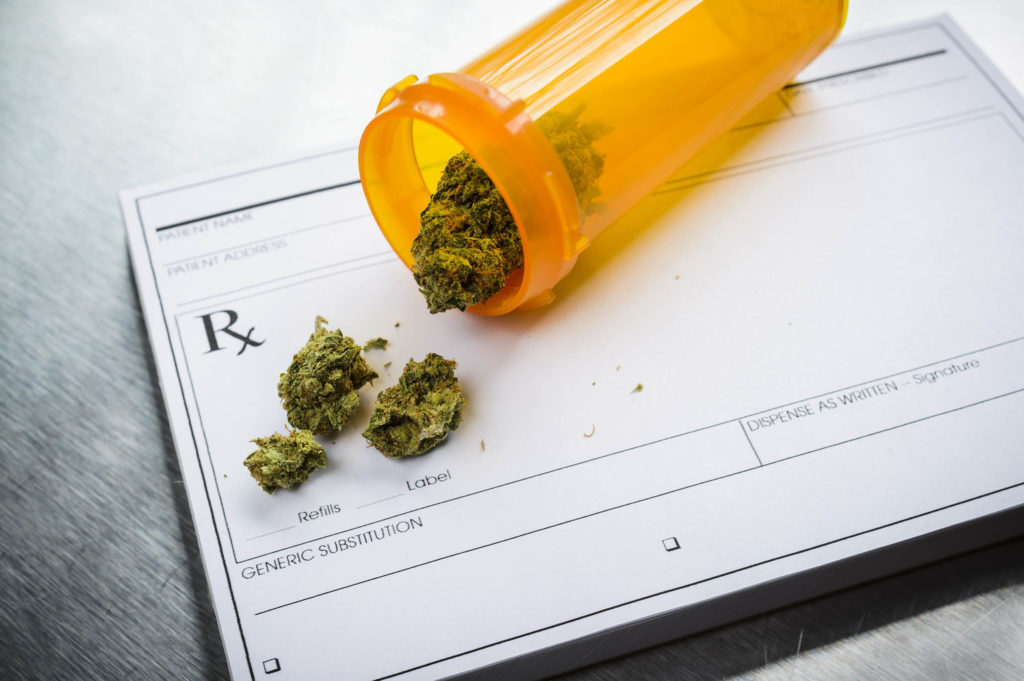 Alex Fraser, patient access specialist at Grow Biotech, told Wired: "We've seen a huge reluctance from doctors and pharmacies to risk their licences by facilitating access. The vast majority of people (…) are still being forced to rely on the black market to source their medication."
Sir Mike Penning, co-chair of the All Party Parliamentary Group on Medical Cannabis Under Prescription, criticised the government's actions even further. He is quoted as saying: "Those responsible for this botched and cruel outcome should hang their heads in shame. Guidance and associated recommendations have effectively shut down the policy, crushing the hopes of many thousands of patients and their families."
Currently, only 3 products are available to patients. These are:
Sativex – which is only prescribed for MS patients
Nabilone – only prescribed for treating side-effects associated with chemotherapy
Epidiolex – only prescribed for children and adults with epilepsy
These medications would only be prescribed if all other treatment options have proved to be unsuccessful.
Industrial hemp in the UK
The UK has a small industrial hemp market, and it is legal to grow the plant with a government licence. It costs £580 for a licence, with renewals costing £326. Growers must also provide details about the seed type they are using, the THC content, and whether or not the seed is EU-approved.
Certain restrictions are in place. For example, some locations may not be permitted or may require screening (e.g. near schools or public areas). The local police must also be informed of any hemp cultivation taking place.
Organisations like the British Hemp Association are trying to expand the industry, largely through research conducted at York University and other institutions.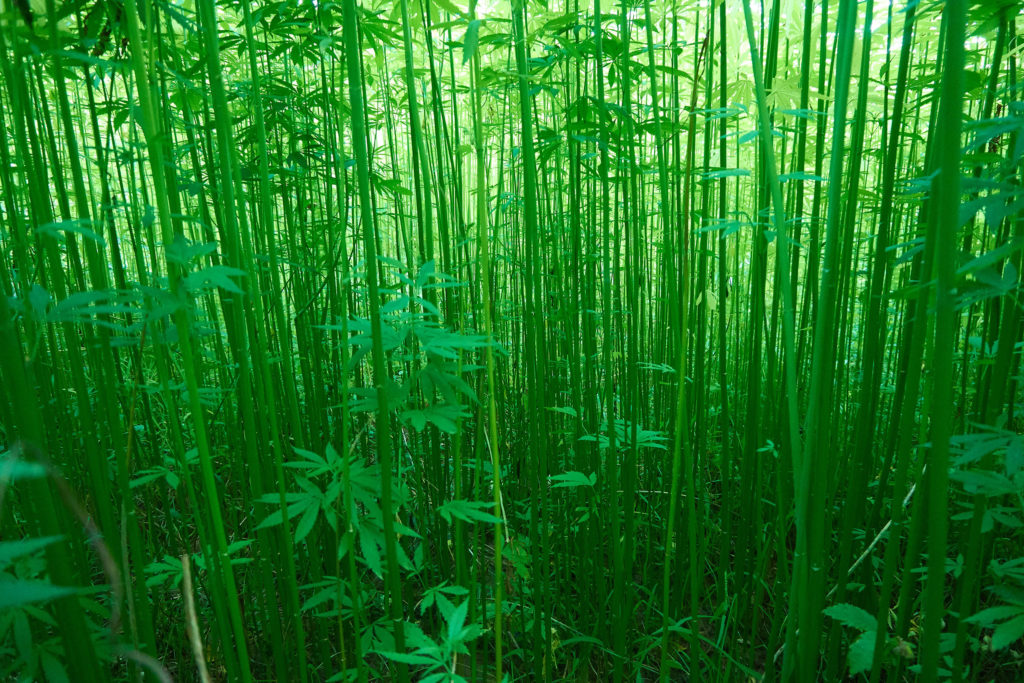 Politics and cannabis in the UK
The politicians of the UK have varied attitudes towards cannabis. Many of the country's most prominent MPs have openly admitted to using cannabis in the past, and when the legalisation of medicinal cannabis was proposed, the majority of MPs were either 'strongly in support of it' or 'somewhat in support'. William Hague, former leader of the Conservative Party, went as far as to state that the current cannabis laws were: "inappropriate, ineffective and utterly out of date".
Norman Lamb, an MP for the Liberal Democrats, spoke out in favour of legalising the possession and consumption of cannabis. He put forward a bill that he claimed offered a "more rational alternative to this mess". The bill was rejected by 66 votes to 52.
Here's a brief run-through of the main political parties and their stance on cannabis.
The Conservatives
The Conservative Party has traditionally adopted an illiberal approach to cannabis laws, and has often stated a belief that recreational use should remain illegal. The current Conservative government oversaw the introduction of roadside tests for cannabis and cocaine (leading to a one-year prison sentence and fines of up to £5000 if caught driving under the influence of drugs). This was heavily criticised, as the permissible levels of THC in the bloodstream were set extremely low.
Labour
The Labour Party has had a varied relationship with cannabis laws. On the one hand, ex-Labour Prime Minister Tony Blaire reclassified cannabis from Class B to Class C. Five years later, his successor, Gordon Brown, changed it back to Class B again.
Despite traditionally adopting a much more liberal approach than the Conservatives, Labour has never made any mention of decriminalising recreational cannabis use.
Liberal Democrats
Under the leadership of Nick Clegg (who went on to form a coalition government with the Conservative Party), the Liberal Democrats declared the need for significant reform; including decriminalising cannabis for personal use.
The Green Party
The Green Party is the only political party that openly and consistently states that cannabis use should be decriminalised. They also advocate the availability of medicinal cannabis to all those who need it.
The Scottish National Party
The SNP have stated in the past that they want drug policy to become the remit of the Scottish Parliament, rather than under the UK's control at Westminster. Nicola Sturgeon, the current leader of the SNP, has also spoken out in favour of decriminalising cannabis.
UKIP
Although UKIP is a relatively far-right party and not known for its liberal policies, ex-leader Nigel Farage stated that all drugs should be decriminalised, as the war on drugs had been lost "many, many years ago."
Good to know
If you are travelling to the UK (or currently live there), you may be interested to know the following:
The UK's cannabis history
It's believed that hemp and cannabis have been grown in the UK for centuries. Seeds were discovered in a well in York, which experts believed dated back to a 10th century Viking settlement. Further excavations revealed that it was mostly grown around the coastal areas, which suggests that the people of the UK were using the fibre for seafaring purposes; for example, making ropes and fishing nets.
In fact, hemp was so important to the people of the country that King Henry VIII created a law in 1533, insisting that all landowners had to grow allotments of hemp. His daughter, Queen Elizabeth I, later increased the quotas that they had to cultivate, and introduced penalties for those who failed to meet the required targets.
Cannabis wasn't perceived as a drug or medicine until the mid-1800s. William Brooke O'Shaughnessy studied the effects of the plant while working in India, and his reports brought cannabis to the attention of medical experts in the UK and beyond.
Although cannabis began to be prohibited in the UK's colonies, it took a while longer for it to be banned in the UK itself. The British Indian Hemp Drugs Commission declared that "little injury" was caused by its use. It wasn't until 1928 that it was finally recognised as a 'dangerous drug' and banned.
Although cannabis continued to be used in the country after this, its use wasn't mainstream until the 1960s. Hippy culture meant that increasing numbers of young people started experimenting with cannabis, leading the police to make considerably more arrests.
In 1971, cannabis was listed as a 'Class B' drug – the second most dangerous grading.
Cultural attitudes
Many people in the UK have a relatively laid-back attitude towards cannabis use; particularly younger people. A YouGov survey found that 43% of respondents support its complete legalisation; however, nearly as many oppose it.
When asked whether cannabis should be decriminalised or made legal, respondents answered as follows:
40% believed that it should remain illegal to use
24% believed it should be decriminalised
27% believed it should be legalised
9% weren't sure
The majority of British people also regarded cannabis as less harmful than tobacco or alcohol.
As for medicinal cannabis? Another study showed that 76% of the British public would consider taking a medicinal cannabis product if it was prescribed to them by their doctor. Younger people (aged 18 to 24) were more likely to consider it – 81% in total.
UK cannabis social clubs
There are around 80 cannabis social clubs in operation in the UK. Some even have their own premises, and most have between 100 to 150 members, as well as thousands of affiliated individuals.
The UK's cannabis social clubs are largely inspired by Spain's trailblazing clubs, which provided members with a safe environment in which to cultivate and use cannabis, whilst knowing exactly what strain it was, and how potent.
The United Kingdom Cannabis Social Clubs National Committee (UKCSC) has three key aims:
To have the UK government permit people to grow cannabis in their own homes.
To legalise the sharing of cannabis without fear of prosecution.
To legalise the consumption of cannabis in a social group, within the confines of a private club or establishment.
Will it be legalised in the future?
At present, neither of the two main political parties (Labour or Conservative) have stated any intention to decriminalise cannabis for recreational purposes.
While the legalisation of medicinal cannabis marks a step forward, its current restrictions mean that cannabis-based medicinal products aren't widely available. The government have expressed intentions to rectify this – only time will tell if this happens or not.
Disclaimer:

While every effort has been made to ensure the accuracy of this article, it is not intended to provide legal advice, as individual situations will differ and should be discussed with an expert and/or lawyer.