Sativex by GW Pharmaceuticals has been hailed as a wonder drug by some, sheer quackery by others and at worst, part of a deep-rooted conspiracy to legitimise medicinal cannabis only in specific guises, thereby allowing pharmaceutical companies to profit while keeping cannabis research illegal on a wider scale.
Sativex by GW Pharmaceuticals has been hailed as a wonder drug by some, sheer quackery by others and at worst, part of a deep-rooted conspiracy to legitimise medicinal cannabis only in specific guises, thereby allowing pharmaceutical companies to profit while keeping cannabis research illegal on a wider scale.
Is Sativex Less Effective than Herbal Cannabis?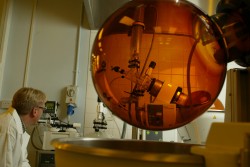 Several studies have demonstrated that Sativex has a significant effect on the symptoms of MS-related muscle spasticity, as well as neuropathy (nerve pain) as a result of both MS and cancer. Proponents of Sativex argue that it has value as a standardised, fixed-dose treatment, unlike herbal cannabis itself.
However, beyond the fact that Sativex is professionally processed, packaged and sold in fixed-dose amounts, there appears to be very little that is unique about it. Sativex is a simple CO2 and ethanol tincture of cannabis: it still contains all the other terpenes and cannabinoids present in any cannabis extract, and while there may be particular medicinal properties associated with the specific strains used, there is no evidence demonstrating that this is the case.
Furthermore, many criticise the delivery method as being slow-acting and less effective than traditional means of ingesting cannabis. There are various patient reports available on the internet stating a preference for herbal cannabis over Sativex; such patients usually note that Sativex is less effective at pain management, although it is reported to be very effective in the reduction of muscle spasm.
The UK Postcode Lottery
By the admission of the GW researchers themselves, Sativex' action is poorly understood, so there is no clear advantage to using it over any other cannabis tincture, save for the dosage. For the average UK resident, Sativex' price tag is simply unfeasible, and it is not widely available through the NHS.
Even more alarmingly, recent NHS cuts have led to the establishment of a 'postcode lottery' system in which only certain municipalities have access to certain medicines; Sativex, a high-cost drug with niche application, is only available in certain localities. NORML UK recently brought to light the case of an MS patient who had received Sativex on prescription for three years, only to have his repeat prescription refused by his new GP after moving to a different area of the UK.
Legal Status of Sativex Sparks Controversy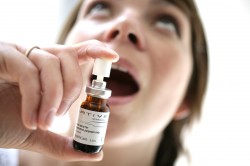 While Sativex is now classified as a Schedule IV drug, all other cannabis extracts remain Schedule I, the most restrictive category. Those found in possession of Sativex while not in possession of a valid prescription are subject to arrest for possession of a Class B controlled substance.
The bottom line is that legitimising use of one cannabis tincture while emphasising that other tinctures and forms of the drug are to remain illegal has many ethical implications. Not only does it permit a single company to monopolise medical cannabis in the UK, it sends a clear effective message to would-be medical cannabis users: you can use your millennia-old traditional remedy, but only if we make money from it.
Thus, home-growers who would be more than willing to produce sufficient quantities for their own needs, and who could utilise one of various existing methods to ascertain cannabinoid content and maintain reasonably precise dosages, are still prohibited from doing so. This perfectly mirrors fears expressed during the early years of medical cannabis legislation—that 'ownership' of cannabis would be wrenched from the collective and vested in the hands of the few.
The fact that GW Pharmaceuticals has filed a U.S. patent application claiming propriety over the sublingual application of cannabinoids for treatment of MS, and plans to take out others in future, would appear to confirm this fear.
While GW Pharma Profits, MS Patients Are Still Being Arrested
If the company was to publicly condemn ongoing arrests of MS patients attempting to cultivate a personal supply, perhaps more credibility could be attached to the idea that their bottom line is to get cannabis medicine to whomever needs it, rather than the more simple and obvious answer that the bottom line is purely money.
At the very least, reducing the cost of the treatment to a level that all GP's could budget for would mean that patients opting to grow cannabis after being refused Sativex would not be faced with the choice of going without or risking arrest and confiscation of their crop.
It could be argued that as an apolitical research team, GW Pharmaceuticals has no duty to involve itself in such dialogue. However, medical cannabis is a branch of research which is uniquely politicised, and to turn the other cheek while such arrests are ongoing, while standing to profit to the tune of hundreds of millions of Euros (now that the European market has opened up) smacks of exactly the kind of callous profiteering that the cannabis industry needs to steer clear of if it is to retain its unique status as a legitimate vehicle of true reform.
On the Other Hand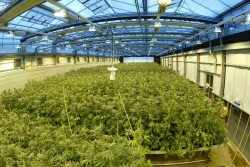 We cannot forget that Sativex and GW Pharmaceuticals have been powerful tools in the fight to bring medical cannabis into the realms of global acceptance. Unfortunately, in the healthcare systems that are found in most modern nations, the only real way for a new medicine to become widely available is through methods that may not appeal to the grass-roots activist.
Under such systems, cannabis must be stripped-down and processed into a fixed-dose pharmaceutical in order to be deemed suitable within the context of modern medicine. GW Pharmaceuticals has provided such a product, and has danced the necessary steps and played the game well every step of the way, to the point that a cannabis medicine is now available in over twenty countries throughout the world, even ones in which medical cannabis legislation is lagging behind and it remains illegal in all other forms, such as in the UK.
While the negative view is to criticise the hypocrisy inherent in pushing for legislative changes that benefit themselves as a company while essentially making no provision for hobby growers that could ultimately hurt their sales, the positive view is that through their unquestionably valuable work, companies such as GW are spearheading legislative change in countries that would otherwise be reluctant to implement reforms.
Whatever the correct way to view the evolution of GW Pharmaceuticals and Sativex, undoubtedly we must wait to discern the ultimate impact on the cannabis industry as a whole. The next few years will be pivotal in terms of the cannabis legalisation movement, and Sativex is sure to be an important part of the process.