Canada's new law, (which came into action in 2018), legalised the recreational use of cannabis. Now, adults are free to grow up to four plants and buy limited quantities of cannabis from licenced retailers. They're the first nation in the Western world to make such progressive steps. As for what impact will the decision have? Only time will tell.
Recreational cannabis
Legal

Medicinal cannabis
Legal since 2001
Cannabis laws in Canada
Can you possess and use cannabis in Canada?
In 2018, possession and use of cannabis was legalised in Canada. Certain restrictions are in place, as outlined in the country's Cannabis Law. The law seeks to achieve three key goals:
Keeping cannabis away from young people
Protecting public health and safety by permitting access to legal cannabis
Some provincial restrictions are in place; but excepting these, adults in Canada are legally permitted to:
Possess up to 30 grams of legal cannabis (dried or equivalent in non-dried form). This is permitted in public places too.
Share up to 30 grams with other adults.
Purchase dried or fresh cannabis, or cannabis oil from a licenced retailer (this retailer must have the relevant provincial licence).
In provinces without a regulated retail framework, individuals may purchase cannabis online from federally licenced producers.
Canadian adults may also grow cannabis at home (up to four plants) and make cannabis-based products (e.g. food and drink), as long as they don't use organic solvents to make these products concentrated.
Edible cannabis products were made legal at the end of 2019. They have been classified in four categories:
Cannabis edibles (for eating or drinking) are limited to 10 mg of THC per package.
Cannabis extracts (for ingesting) are limited to 10 mg of THC per unit or 1000 mg of THC per package
Cannabis extracts (for inhaling) are limited to 1000 mg of THC per package
Cannabis topicals (applying to skin, hair, nails) are limited to 1000 mg of THC per package
Other forms of cannabis
The law recognises that there are other forms of cannabis; not just dried. As such, equivalent amounts have been established, to ensure users clearly understand how much they're legally allowed to possess.
One gram of dried cannabis equals:
Five grams of fresh cannabis
70 grams of a liquid product
15 grams of an edible product
One cannabis seed
0.25 grams of concentrates (solid or liquid)
Different laws in different provinces
Canada is divided into provinces and territories. The authorities of these provinces are responsible for developing, implementing and enforcing systems to monitor and regulate the sale and purchase of cannabis in their region.
They have the power to:
Raise the minimum age (but they're not permitted to lower it)
Reduce the personal possession limit
Create additional restrictions for those growing and using cannabis at home (for example, lowering the number of plants permitted)
Place restrictions on where cannabis can be consumed (for example, not in certain public places)
Here's a run-through of the cannabis laws in the provinces and territories:
Alberta: Adheres to national restrictions (as outlined above).
British Colombia: The minimum age for possession and use etc. is 19, not 18. Also, retailers must be government-operated or online.
Manitoba: The minimum age for possession and use etc. is 19, not 18.
New Brunswick: The minimum age for possession and use etc. is 19, not 18. Also, retailers must be government-operated or online.
Newfoundland and Labrador: The minimum age for possession and use etc. is 19, not 18.
Northwest territories: The minimum age for possession and use etc. is 19, not 18. Also, retailers must be government-operated or online.
Nova Scotia: The minimum age for possession and use etc. is 19, not 18. Also, retailers must be government-operated or online.
Nunavut: The minimum age for possession and use etc. is 19, not 18. Also, retailers can only be online and government-operated, and orders can be taken online or by phone
Ontario: The minimum age for possession and use etc. is 19, not 18. Also, retailers can only be online and government-operated.
Prince Edward Island: The minimum age for possession and use etc. is 19, not 18. Also, retailers must be government-operated or online.
Quebec: Retailers must be government-operated or online.
Saskatchewan: The minimum age for possession and use etc. is 19, not 18.
Yukon: The minimum age for possession and use etc. is 19, not 18. Also, retailers must be government-operated or online.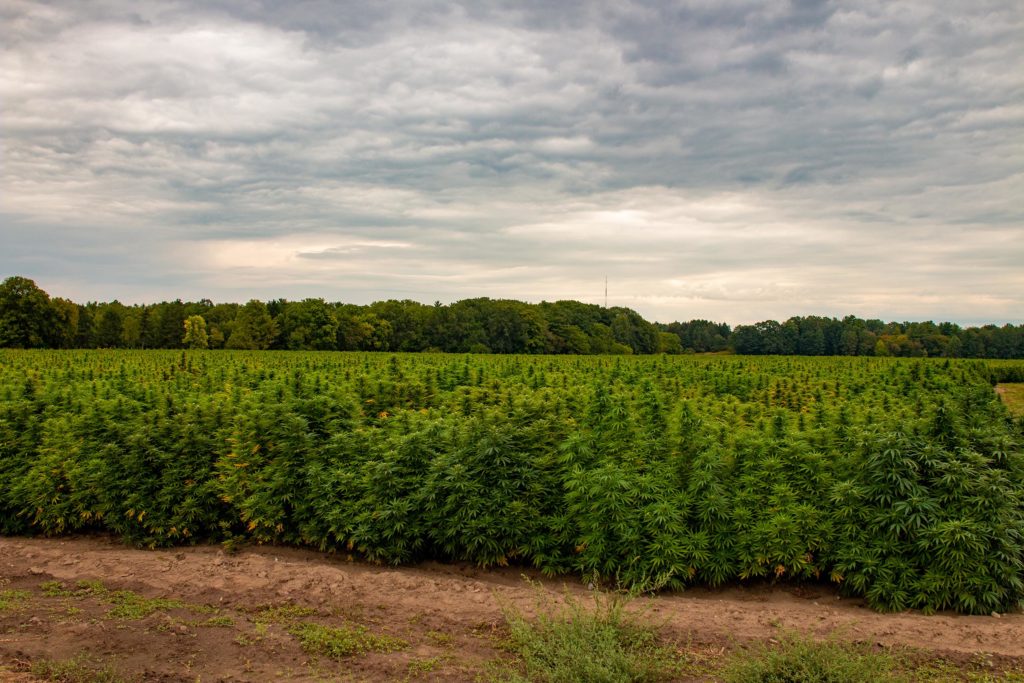 Can you sell cannabis in Canada?
Licensed retailers are permitted to sell cannabis in Canada. However, all inventory must be obtained from the government distributor (which varies from province to province – the only exception to this is Saskatchewan, which permits retailers to obtain cannabis from private companies). In some provinces and territories, private retail is not permitted, and only government-run stores may sell cannabis.
Quebec, Nova Scotia, Prince Edward Island, New Brunswick, and the Northwest Territories all follow the Crown Corporation model. This means the province owns the distribution and the retail stores.
British Colombia, Yukon, Newfoundland and Labrador, and Nunavut permit private licenced retailers to sell cannabis, in addition to the government-run stores. Alberta, Manitoba, and Saskatchewan don't have any government-run stores.
Selling to young people
Canadian law states that it's prohibited to sell or supply cannabis to anyone below the age of 18. It's illegal to provide or sell cannabis to a young person, and it's also illegal to use a young person to commit an offence relating to cannabis. If either of these acts are committed, the offender may receive a prison sentence of up to 14 years.
Likewise, it's forbidden to:
Package cannabis products in a way that would appeal to young people
Sell cannabis through vending machines or self-service displays
Promote cannabis publicly (except in unusual circumstances where young people definitely couldn't see the promotion)
If any of these restrictions are ignored, the offender may receive three years in prison, or a fine of up to $5million.
Can you grow cannabis in Canada?
The 2018 law also permits adults to grow up to four cannabis plants per household, for personal use only. These can be grown from a licenced seed or seedling, and cannot be grown for the purpose of producing cannabis to sell to others.
There are certain restrictions in place. For example, the plants must not be accessible to children nor to any other person who is not a member of the household. If growing the plants outside, the land must not share a boundary with a school, public playground or any other public place that's commonly visited by under 18-year-olds.
Growing for sale
In order to grow cannabis for sale, authorisation needs to be given by Health Canada. The cultivator may also need a CRA licence (Canada Revenue Agency). All products must carry the official excise stamp.
Is CBD legal in Canada?
The Cannabis Act permits the sale of CBD products in Canada. CBD is regulated in the same way as other cannabis products, and not under the industrial hemp regulations (even if the CBD was derived from hemp, not cannabis).
If a retailer wishes to sell CBD products, they require the same licence as those who sell dried or fresh cannabis, for example. This may deter some retailers, and is unexpected for such a progressive country. By contrast, the US federal government regulates hemp-derived CBD differently to cannabis-based products.
Food and drinks containing CBD are currently still illegal, but it's thought that they will be legalised by late 2019.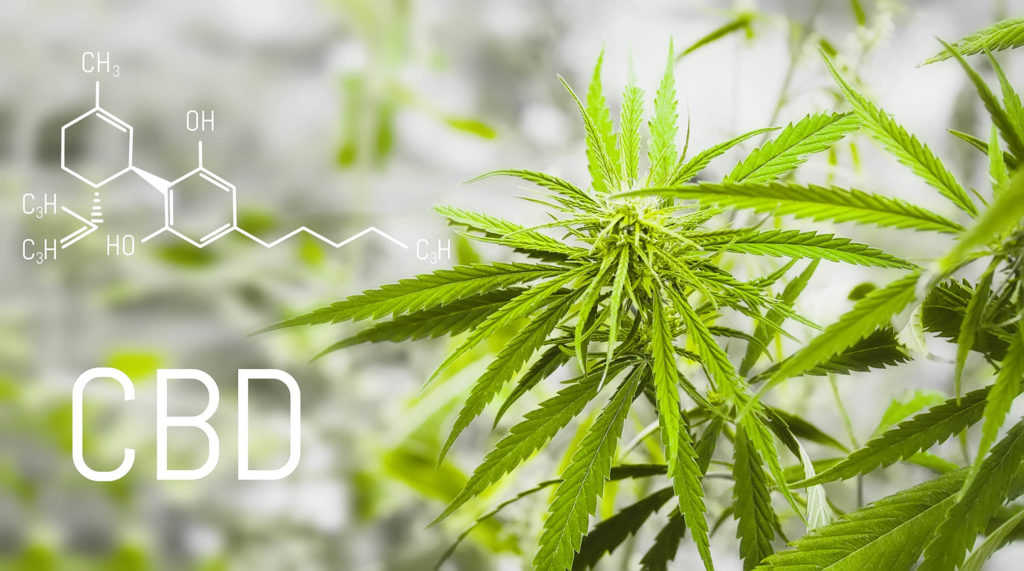 Can cannabis seeds be sent to Canada?
Cannabis seeds can be legally purchased in Canada, though exact laws regarding quantities differ from province to province. The law is ambiguous when it comes to mailing seeds in the post.
Medicinal cannabis in Canada
Medicinal cannabis has been legal in Canada since 2001. However, the laws regarding medicinal cannabis changed after the introduction of the Cannabis Act in 2018.
Patients still require authorisation from their healthcare provider in order to access medicinal cannabis. After receiving this authorisation, they can:
Buy cannabis products directly from a licenced seller
Register with Health Canada, then produce a limited amount of cannabis for their own personal use
Assign someone else to produce the cannabis for them
The patient can also purchase cannabis (subject to the restrictions in their province or territory). This can either be bought online or through authorised physical stores.
The Cannabis Law also introduced some improvements, such as:
Permitting the patient to request the transfer of their medical document to a different licenced seller.
Permitting the patient to request the return of their medical document.
The removal of the 30-day limit for buying cannabis from a licenced seller (to make sure the patient doesn't have a break in their supply).
A wider range of available products.
Access to more licenced producers and sellers, which means more competitive prices, more supply, and better availability.
Personal storage limits have also been removed. Now, a patient can store as much medicinal cannabis as they want at home. As for possession in public – the patient can have a 30-day supply of dried cannabis (or 150 grams or under), in addition to the 30 grams permitted for recreational purposes. If questioned by the police, they must be able to show their registration document (issued from a federally licenced seller) and their registration certificate from Health Canada.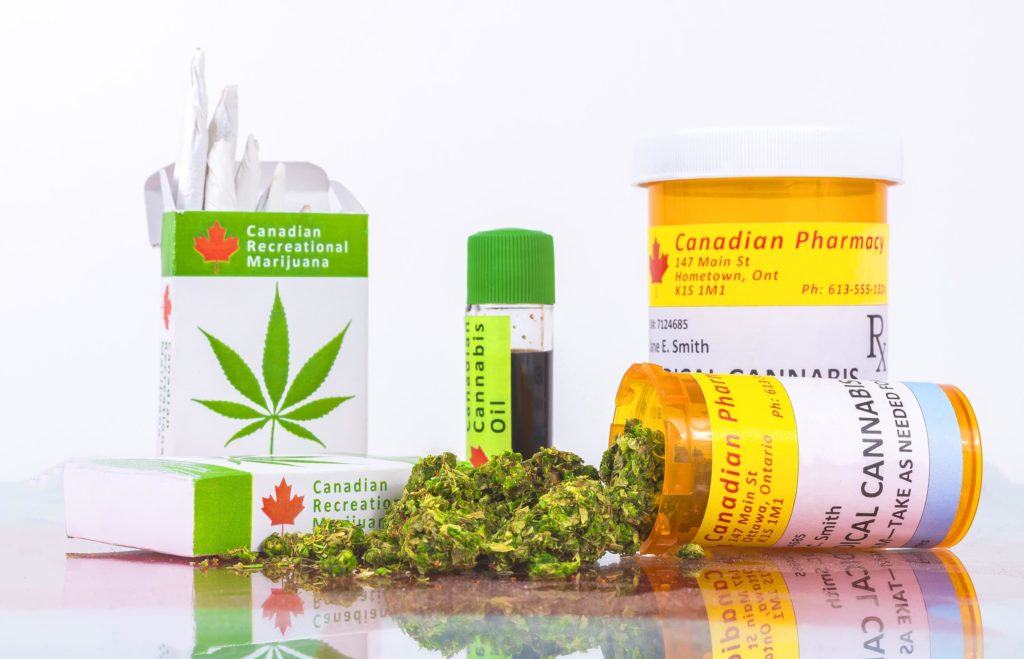 Industrial hemp in Canada
For years, licenced farmers were permitted to grow industrial hemp, but were banned from harvesting any part of the plant, apart from the stems and seeds. The flowers, buds and leaves (all the parts that contain CBD) had to be left in the field.
However, Canada's new Cannabis Act has changed this. It defines industrial hemp as any cannabis plant with a THC level of 0.3% or less (in the flowering heads or leaves), and all parts of the plant may be legally harvested. In order to legally grow industrial hemp, the cultivator must still apply for a licence from Health Canada.
Alberta is the most popular province for industrial hemp growers, with 335 licences issued so far. Saskatchewan follows closely behind with 294, then Manitoba with 202. The least popular area for hemp cultivation is Newfoundland and Labrador, where, to date, only one licence has been issued.
Ted Haney, the executive director of the Canadian Hemp Alliance, predicts that the future looks bright for Canada's hemp industry. He comments: "We are hearing reports that even in this year of experimentation, some producers have been able to generate a similar income from sale of chaff (flowers, leaves and buds) that they have from seed."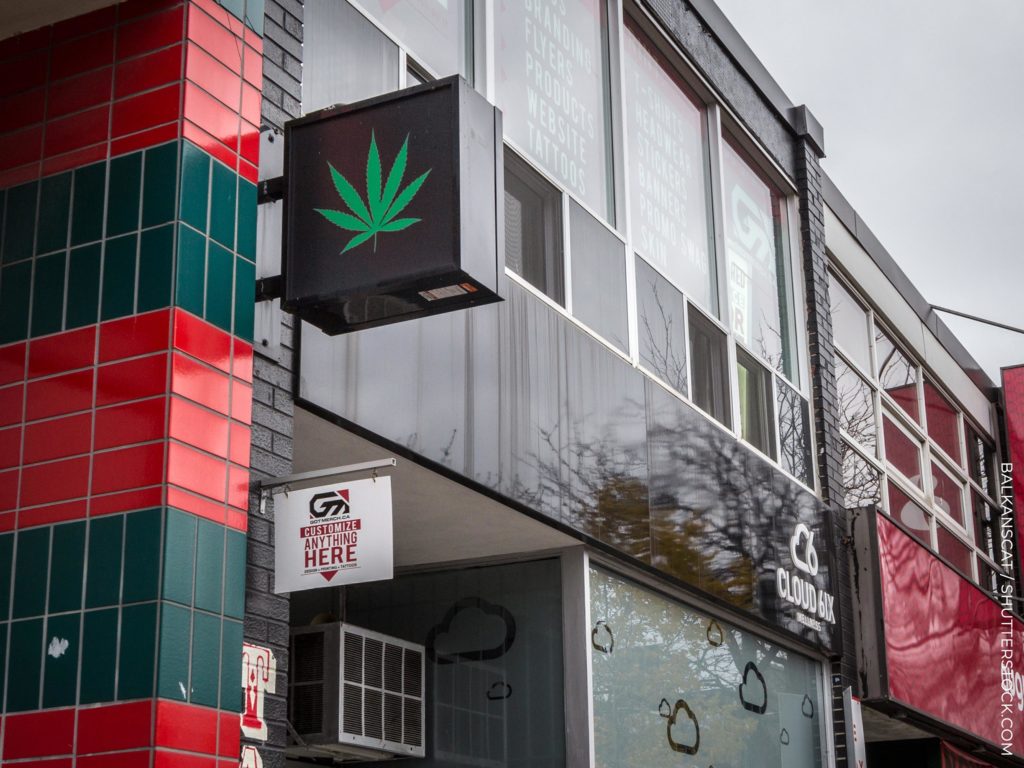 Politics and cannabis
The current Liberal-led government have demonstrated in no uncertain terms their commitment to legalising cannabis – and have made the country the first in the Western world to take these progressive steps.
Their views are not shared by all of Canada's political parties. The Conservative Party are against legalisation and believe that penalties for non-violent offenders should be increased. Christian Heritage also stand in opposition to its legal status.
However, most of the other main parties backed President Trudeau's decision to make cannabis legal; including The New Democratic Party, The Green Party, The Libertarian Party, The Communist Party, The People's Party and Bloc Quebecois.
Canada's cannabis industry
Despite having the world's first major legal commercial cannabis industry, Canada has failed to fully cash in on the resulting rewards. This has largely been down to regulatory issues.
For example, the licencing process was time-consuming, which meant it took longer for cultivators and retailers to get their products to market. The delay of legalising the sale of cannabis edibles also cost the country financially.
To add to the problem, legal cannabis remains more expensive than its black-market equivalent, which affects its competitive edge. As a result, illegal cannabis selling still thrives in Canada, despite there being a legal alternative.
However, that's not to say the market isn't enjoying some level of success. For example, Dank Mart in South Vancouver created distinctive branding for their cannabis business. After visiting, a former Weedmaps rep commented: "I knew then that they had something special. They had a brand that people were willing to camp out overnight for, which didn't exist in the industry at the time, or even now."
Good to know
If you are travelling to Canada (or currently live there), you may be interested to know the following:
Cannabis history
The indigenous people of Canada say that they've been using cannabis for many centuries. Experts believe that they used it for medicinal purposes, as well as for making fabric.
In 1801, the Lieutenant Governor of Upper Canada distributed hemp seeds to the farmers in the area, in a bid to boost industry and finances. A few years after, Upper Canada's parliament had allocated $300 for machinery to process the hemp.
In 1917, a new machine was invented to revolutionise the hemp industry, which separated hemp more easily from the internal core. However, just six years later, cannabis was banned in the country, just as it was in many other parts of the world. The Narcotics Drug Act Amendment Bill prohibited the 'improper' use of several drugs and reflected the negative views of the time.
The Canadian police force made its first cannabis seizure in 1937. In the 1960s, cannabis use escalated, as the 'hippy' movement took root in the country. The zenith of this movement was the pro-cannabis smoke-in, held at Vancouver's Gastown District. The 'Gastown Riot' saw hundreds of peaceful protestors being forcefully dispersed by police officers on horseback.
Attitudes towards cannabis
Attitudes towards cannabis in Canada are generally positive. A recent survey found that 70% of people either support or accept legalisation, with just 18% strongly opposing it. Unsurprisingly, support was strong among those who were aged between 18 and 29, though it's worth noting that 64% of people aged 60 or over also supported its legalisation.
About a quarter of Canadians think that consuming cannabis is less harmful than drinking alcohol, with the majority saying it's comparable.
Will cannabis stay legal in the future?
At the time of writing, it's too early to say whether cannabis will remain legal in Canada or not. This largely depends on the effect the law has on numbers of cannabis-related prosecutions (it's anticipated to go down), and how many people are adversely affected by the availability of the drug.
Only time will tell, but one thing seems certain. Canada's trailblazing approach is already starting to influence other governments across the world.
Disclaimer:

While every effort has been made to ensure the accuracy of this article, it is not intended to provide legal advice, as individual situations will differ and should be discussed with an expert and/or lawyer.