CBD As of 2017, the UK's MHRA officially recognises CBD as a medicine, on the basis of scientific evidence. To protect patients, it has established standards of safety, quality and efficacy for CBD products. Although this is a positive development for patients and the British cannabis community, the medicinal value of cannabis is not recognised.
The United Kingdom's Medicines and Healthcare products Regulatory Agency (MHRA) has taken the decision this year (2017) to officially recognise and classify Cannabidiol, or CBD, as a medicinal ingredient. The agency justified its classification based on scientific evidence of CBD's efficacy. It appears that in order to safeguard patients' health, it has established standards of safety, quality and efficacy which manufacturers of CBD-containing products must meet. While undoubtedly this decision is a good sign for patients in the UK and for the UK cannabis community, there is still no recognition of the therapeutic value of the entire cannabis plant.
From 2017, Cannabidiol, or CBD, one of the cannabinoids that cannabis plants contain, will be classified and included in the United Kingdom's list of medicines, following the MHRA's decision on 13 October 2016, which was confirmed and updated on 30 December last year. Thus, products which contain this cannabis extract can be legally considered as medicines and not nutritional supplements or cosmetics, as has been the case until now.
"We have come to the opinion that products containing cannabidiol (CBD) used for medical purposes are a medicine," an MHRA spokesperson said in the official notice published on the website of the agency, which is sponsored by the UK Department of Health.
CBD's Medicinal Value is Officially Recognised
Apparently, unlike in other countries, cannabis policy in the UK is starting to be based on and backed up by laboratory tests from numerous scientific research, and is starting to take into consideration patients' anecdotal experiences and first-hand accounts which show how CBD greatly helps in the treatment of diseases and disorders, which range from childhood epilepsy to autism and cancer, as well as a long list of others.
The fact that MHRA has decided to classify CBD as a medicine instead of dragging its heels for years by requiring further evidence from research and privately sponsored clinical trials means that UK patients are a step closer towards being allowed to use cannabis-derived products as legal medicines. This is undoubtedly a step in the right direction towards recognising this natural phytocannabinoid as a viable medicine.
The MHRA has reached the conclusion that products that contain CBD meet the second criteria of being classified as a "medicine," since they can be defined as a "…substance or combination of substances that may be used by or administered to human beings with a view to restoring, correcting or modifying a physiological function by exerting a pharmacological, immunological or metabolic action, or making a medical diagnosis." It is a highly significant conclusion, because for the first time, the UK government appears to see cannabis as something beneficial.
The MHRA's decision means that it is itself tasked with overseeing the production of CBD throughout the UK and monitoring companies that sell cannabis-based products. To this end, it has established standards of safety, quality and efficacy that manufacturers of products containing CBD must now meet, whereas previously there was no such requirement.
A few months ago, specifically last October, when the MHRA first publicly stated its position and intention to classify CBD in the UK's list of medicines, the agency made the contentious and controversial decision to write to the sellers and manufacturers of CBD products that they must stop trading these products within the UK. At the moment, it is not clear if the update to the agency's official notice implies the cancellation of such transactions, as some have taken it to mean. What is now apparent is the negative effect it has had on the market, which many patients rely on.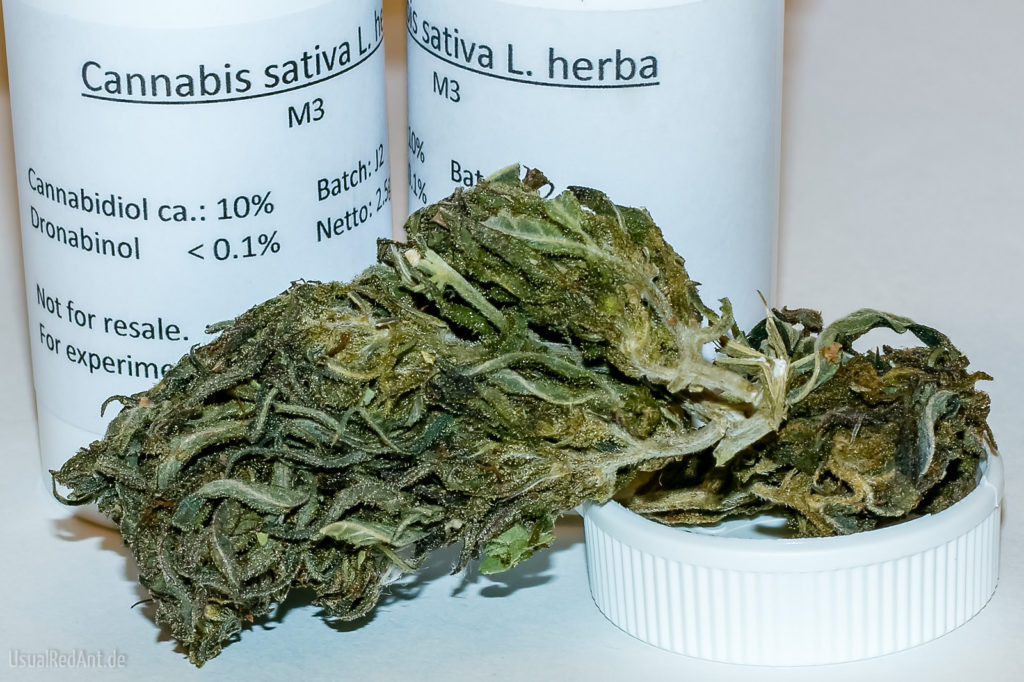 The Changes Were Said to Have Been Introduced to Safeguard Patients' Safety
According to the MHRA, after discovering that a certain number of factories that manufacture these products have been clearly and openly making "statements about their medicinal properties," the agency decided to investigate and examine the effects of CBD. A review of the evidence showed that "it was clear that people are using this product with the understandable belief that it will really help them."
In order to prevent a market from taking root that is unregulated and potentially dangerous for patients who use CBD, from 2017, pharmaceutical companies may legally sell medicines containing CBD, provided they meet the standards of quality, efficacy and safety set by the MHRA.
"Our main concern is the patient's safety and we want to reiterate that individuals who use products with cannabidiol (CBD) to treat or manage the symptoms of their medical conditions must discuss their treatment with their doctor," said a spokesperson of the agency.
As MHRA director Gerald Heddel said in an interview with Sky News: "The change really came about with us offering an opinion that CBD is in fact a medicine, and that opinion was based on the fact that we noted that people were making some quite stark claims about serious diseases that could be treated with CBD."
According to the agency's statement, it was announced that the MHRA will now work with individual companies and trade bodies on certifying the CBD-containing products used for medicinal purposes, which may be classified as medicines and which meet the legal requirements of the Human Medicines Regulations 2012. It also said that it has already informed 18 companies of its change of opinion.
Only CBD's Medicinal Value is Recognised, Not That of the Entire Cannabis Plant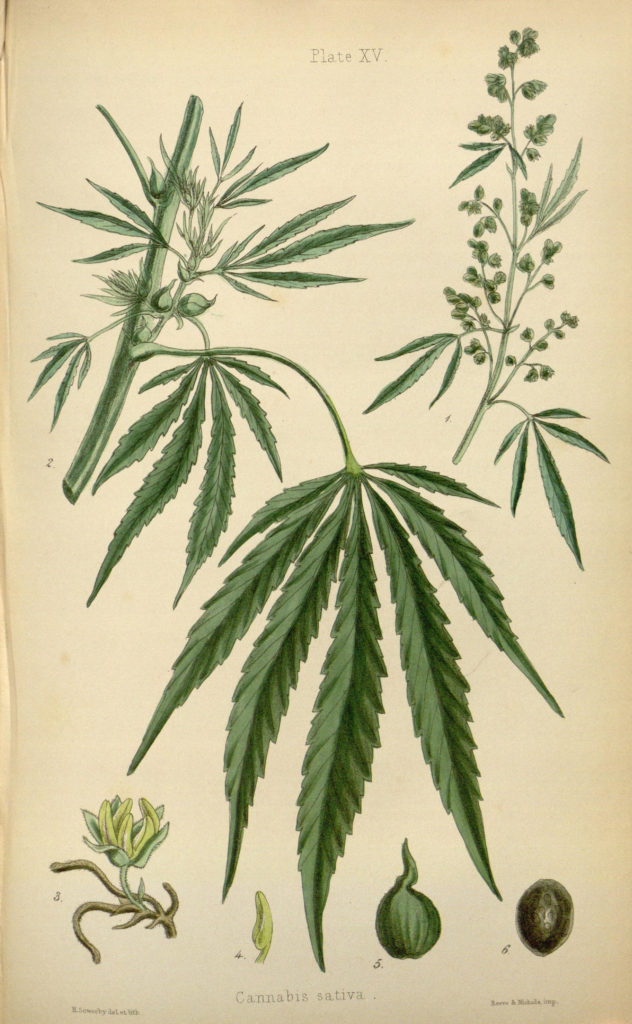 However positive the above developments may seem, we must not forget that in the UK, the possession, consumption and cultivation of cannabis remains illegal. This illegal status is extremely costly to so many patients who continue to lose out. Although the UK government, through the MHRA, recognises the medicinal properties of cannabis, or rather those of CBD, a phytocannabinoid compound that is found only in the cannabis plant, the fact remains that cannabis is still classified as a class B drug or narcotic, which has no recognised medicinal value. Anyone caught in possession of cannabis may be sentenced to prison.
Cannabis contains a series of components or active ingredients called cannabinoids or phytocannabinoids, which determine the strength of the plant's therapeutic benefits. Some of these cannabinoids are very well known, as is the case with THC or CBD.
Undoubtedly, the best known is THC, cannabis's psychoactive compound, basically the ingredient mainly responsible for cannabis's effects on the brain or the high – an attractive effect for recreational users but which many medicinal cannabis patients do not want. This is one of the reasons why CBD continues to gain traction. It is one of the best known and widely studied phytocannabinoids to date, and by acting as a mediator of THC's effects is generally considered non-psychoactive. This is why it is currently legal in more places than the controversial THC.
Due to CBD's lack of psychoactivity, the medical community's interest in the compound continues to grow. There is now solid anecdotal evidence of CBD's efficacy and this has been proven in the treatment of numerous diseases such as cancer, depression, multiple sclerosis, epilepsy, and Crohn's disease, as well as many other conditions and disorders.
Although CBD's popularity is growing daily because it helps many people to deal with their symptoms without any side effects, currently, both the official medical community and clinical trials are lagging behind the individual and personal experiences of the patients who use cannabis or CBD-derived products.
However, we should bear in mind that the plant contains 70-100 phytocannabinoids in various concentrations, as well as other chemical compounds such as terpenes, terpenoids, flavonoids, and so on, which in turn have their own effects and work in synergy with the rest in what is known as the entourage effect of cannabis.
It is all very well and good that the MHRA is starting to recognise that CBD has, in its own words, a restorative, corrective or modifying effect on the physiological functions of humans, but we must not forget about the plant that it comes from. It is about time that we stop obsessing with stigmatising everything, or only certain things, that come from the cannabis plant, such as THC, which is also medically beneficial in treating post-traumatic stress disorder (PTSD), amongst other conditions.
Patients' Criticisms, Questions and Concerns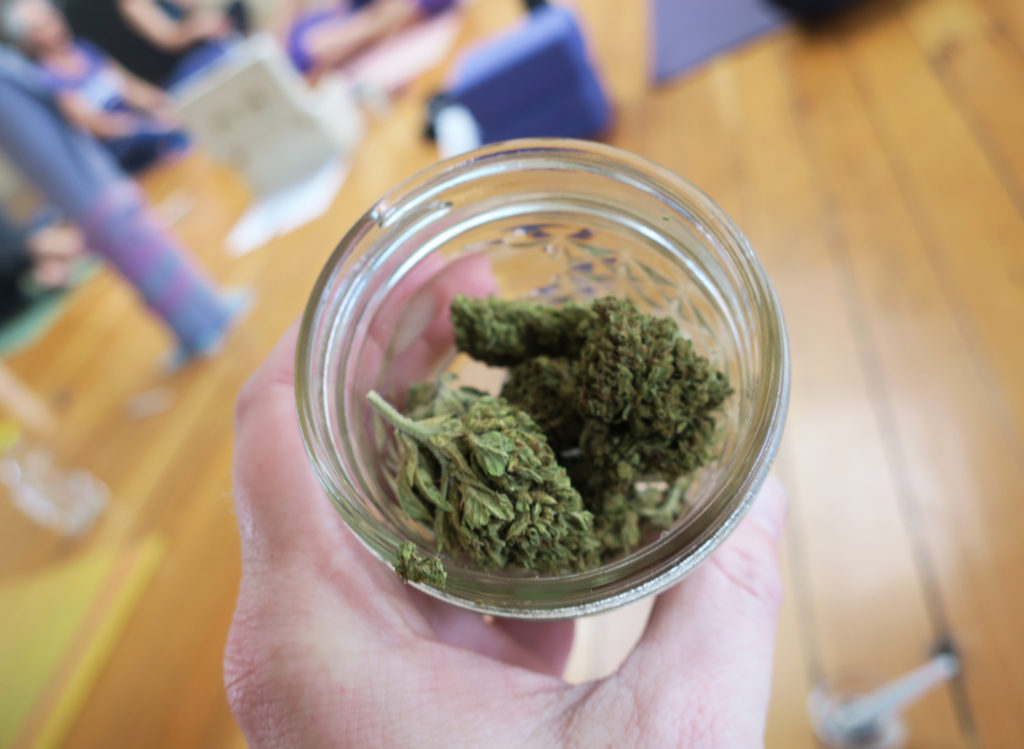 The new classification of CBD appears to be a good sign for UK patients, but both patients and the country's cannabis sector do not trust a government which previously had never seen cannabis in a positive light.
Although UK authorities have taken a step forward in assuming responsibility for the CBD market, whilst other European governments or the United States DEA do not seem to have any intention in following suit, not everyone is clear whether this decision was taken with patients' safety in mind, or whether there are other types of ulterior motives that lie behind it.
The main area of concern is the supply of these products, which most people in the UK acquire and purchase through the Internet in an unregulated market which potentially puts users at risk. In the wake of the MHRA's decision, according to which manufacturers must prove that their CBD products meet standards of safety, quality and efficacy, users fear that the degree of regulation that has been created is too stringent. There are concerns that this will result in an insufficient market and supply for those with medical conditions who cannot wait, and ultimately, will make it harder for patients who need CBD to access it.
Moreover, the fact that the decision only covers CBD, which is something very specific, and not cannabis as a whole, raises concerns because it could send conflicting messages to the public about the safety and legality of cannabis. Even so, activists campaigning to legalise cannabis think classifying CBD as a medicine reopens the debate on medicinal cannabis in the country.
Time will tell whether this decision marks a tipping point in the normalisation and legalisation of medicinal cannabis, or if it simply ends up benefiting a few pharmaceutical companies. We cannot fail to notice that it suits the UK company GW Pharmaceuticals very well that CBD is officially recognised as a medicinal product, as it is on the verge of obtaining EU approval for its new Epidiolex drug, a liquid CBD-based formula for the treatment of disorders such as childhood epilepsy.
If the UK medicinal regulation is applied to CBD products, manufacturers will need a licence to be able to sell them or register them as traditional herbal remedies – procedures which turn out to be very costly (the application alone costs around £103,000). Furthermore, they will be required to provide clinical data for the product, which also involves another significant additional expenditure. With a favourable legal framework for CBD as a pharmaceutical substance, the sector's big companies could squeeze out many small competitors from the market.
Despite Everything, the Decision is a Landmark One
However you look at it, the fact that the MHRA recognises CBD as a medicine is a landmark decision in the history of medicinal cannabis in the UK, as it is the first time that the government, through one of its bodies, has taken a step towards officially recognising the medicinal value of cannabis.
The medicinal use of this plant goes back more than 2,500 years, and for centuries, it was used as an effective and popular medicine until the advent of Cannabis Prohibition and the failed War on Drugs. But we now have ample scientific evidence, as well as first-hand accounts from patients all over the world, including the UK, which corroborate its value and efficacy.
Over the course of 2016, there was a growing number of UK MPs who backed the petition for a "radical" reform of the drugs policy, which has been a failure. MPs from all political parties set up a group called All Party Parliamentary Group for drugs (APPG), which has presented a cross-sectional report that recommended legal access to medicinal cannabis for patients and, amongst other things, pointed out that the State coffers could increase its tax revenue by up to £1 billion in a year with the legalisation of cannabis.
We hope that the regulation of CBD products will the first of many steps towards ending cannabis prohibition in UK. Although, at present, it seems highly unlikely that the country will move towards anything like the legalisation of recreational cannabis, at least there are signs that a change is coming about where medicinal cannabis is concerned.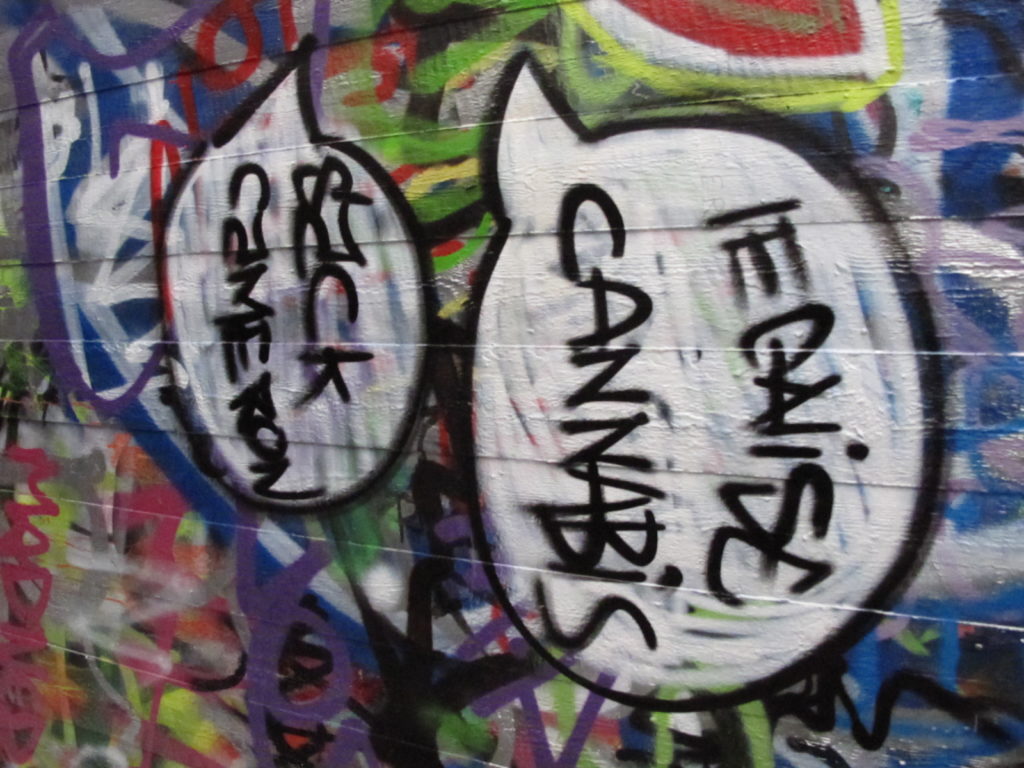 Whilst the UK has classified CBD as a Medicine, Across the Pond, the DEA Classifies it Together with Heroin
Paradoxically, at almost the same time that the MHRA confirmed its plan to consider CBD as a medicinal ingredient, the DEA introduced a change that places even more restrictions on access for Americans to CBD oil, by placing all cannabis extracts, including cannabidiol, in the same class as heroin and cocaine, i.e. as Controlled Substances in List I.
This means that while across the pond the US anti-drug agency decided that all cannabis extractions or extracts, including CBD, have no medical benefits, thus ignoring decades of scientific and medical data, the MHRA opted to show compassion to UK patients and display common sense – even though only CBD has been classified as a medicine.
These two opposing approaches contrast with each other and reveal how certain measures, which are so dissimilar and irrational, are taken by governments from different countries, supposedly in order to reform certain drug policies which have been shown not to work, and which are ultimately implemented at the expense of those who really matter: patients and their health.